Wedding season has arrived, and we are ready to show off our lovely outfits and accessories. But what are our plans for the hairstyle? If you answered no, then here's the guide for you, which includes 10 pretty hairstyles that are ideal for festivals and the wedding season. So, ditch the boring straight hair and up your hairstyle game this holiday season. Take a look at this article!
1) Soft twist-wrapped bun:
A soft twist-wrapped bun is very easy to make. Just take two strands from above and wrap them alongside. You can accentuate this hairstyle with smokey eye makeup and statement earrings, just like Kriti Sanon.
2) Messy fishtail braid:
A messy fishtail is one easy-peasy hairdo that you can pull off this wedding season. It not only makes you look good, but it is easy to do, to style, and is very comfortable to carry all day long.
3) Faux bob:
The faux bob is the best hairstyle to carry if you have short hair. People with short hair generally get more confused about how to make their looks change and attractive. For all of you with short hair, the best solution is a faux bob.
4) Puffy half-up half-down:
Puffy half-up half-down is the easiest, basic and pretty hairstyle to opt for this wedding season. Our dear Deepika Padukone has decided on this hairdo many times and she looks so gorgeous in it. This easy hairstyle requires just tons of volumizing spray and a couple of bobby pins!
5) Grecian crown bun: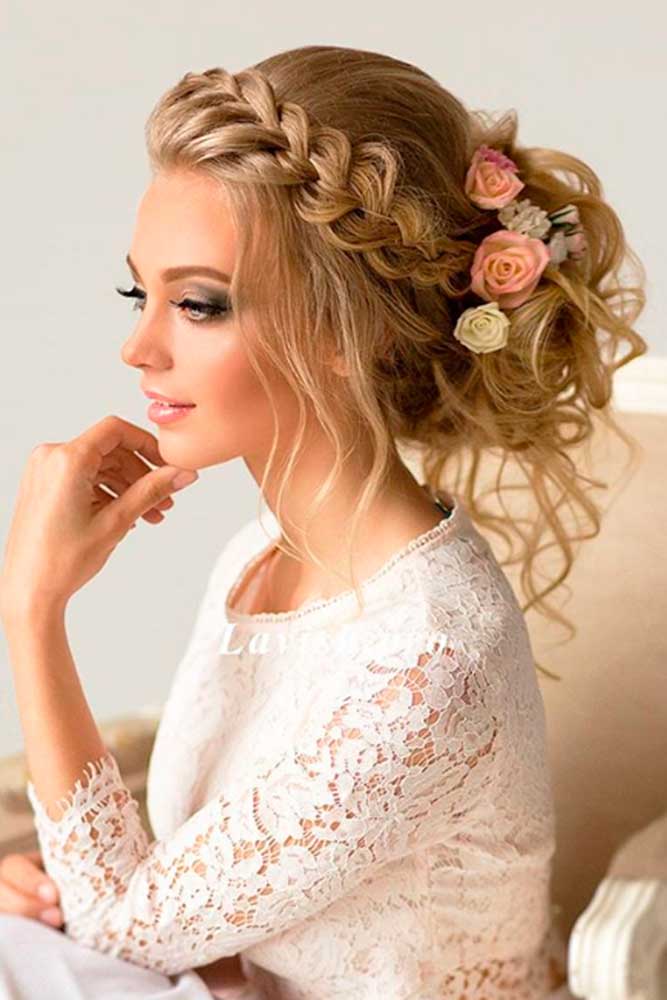 This stunning timeless hairstyle goes well with both the saree as well as Anarkali gowns. It looks completely stylish no matter if you are wearing a traditional saree or anything else. Just be confident and do this hairdo to make yourself look the prettiest.
6) French braid:
French braid, a classy, timeless, and beautiful hairdo. It's a comfortable hairstyle that makes your overall look 10 times better.
7) Upside-down french braid bun
It is a new and popular bridal hairstyle that makes you look beautiful by tucking every small hair into the braid, giving your hair a perfect look.
8) Front twisted open hair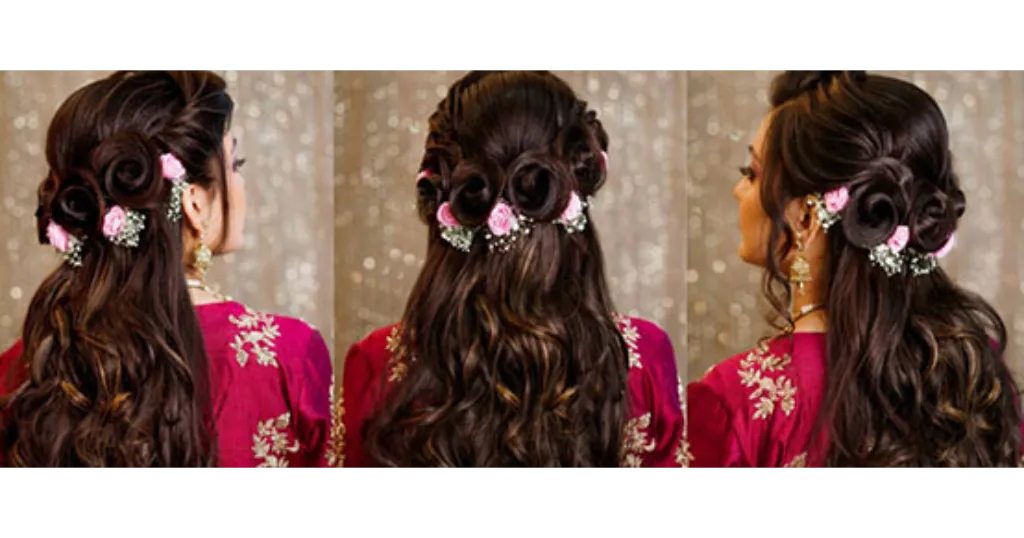 When you don't know much about hairstyles or aren't sure what will look good, twist your hair from the front and accessorize. It gives you a unique and attractive appearance.
8) Side knot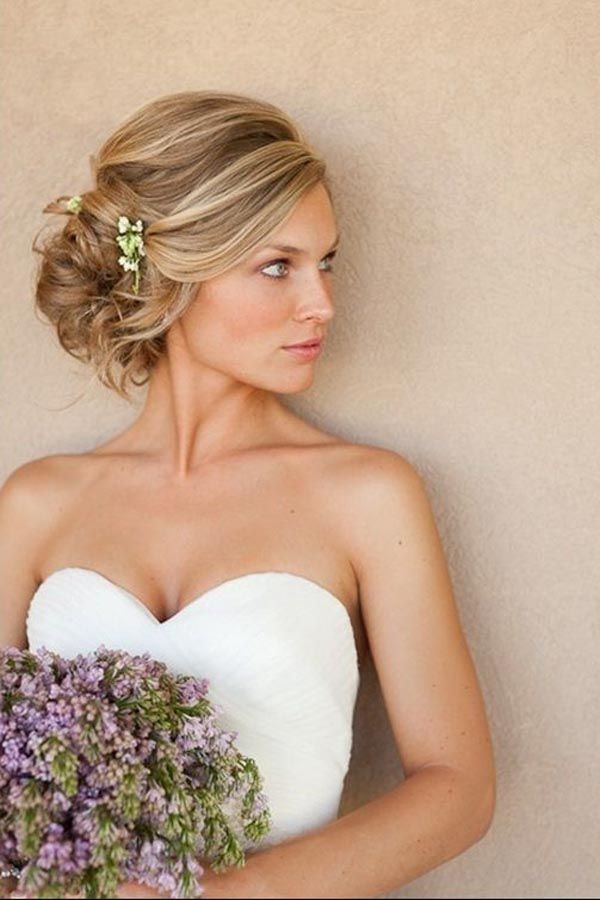 Make a side messy bun with front curls or waves for a stunning bridal hairstyle. Simple but elegant bride.
9) High ponytail
If you like ponytails, you can go for this glance and look fabulous.
10) Front braid with a low ponytail
The most beautiful hairstyle and modified ponytail. You can do front braids and a ponytail in the back for a unique and gorgeous look.
So, these were 10 pretty hairstyles perfect for festivals and wedding seasons. Hope you like this article!