Are you looking for best leather sandals in India?
Leather sandals are very important as they enhance men and women's dressing attire and personality. Moreover, they are an open type of footwear with flat bottoms, lace up and slip on. Also, they are very comfortable, flexible and adjustable to wear. Especially, they are worn in offices or parties or just casually.

Choosing the right sandals can be a difficult task now as the Indian market offers many great sandal brands with good quality and budget friendly prices. This article will help you a lot and provide you all the information you need to make the correct decision, yes, you can thank us later. The best leather sandals brands for both men and women in India are listed below.

1. Hush Puppies
Hush Puppies is a very popular leather sandals brand in India for both men and women's shoes. Since 1958, Hush Puppies have been the favorite brand for all generations of people all around the world. The leather sandals are good for the vacation, give a formal look and are also good for everyday casual wear. The sandals from Hush Puppies have several unique one of a kind designs and are extremely attractive.
2. Lee Cooper
Lee Cooper is one of the best leather sandals brand in India providing India's largest footwear range. The brand brings in a new era of western fashion in India. They manufactures the most amazing leather sandals for both men and women. Lee Cooper is a versatile brand which offers great designs, many options and also has a strong brand value. Sandals are something that can be easily managed and carried-off by everyone and go with different occasions or gatherings or even casuals.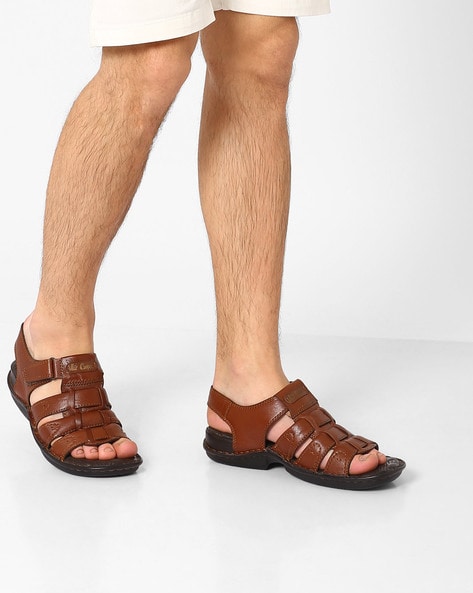 3. Reebok
Established in 1895, Adidas is its parent company. Many individuals are only familiar with Reebok shoes. However, as a subset of footwear, it includes leather sandals also. It creates designs, and the craftsman is an expert at skimming manufacturers. This is also one of the most popular leather sandals brand in India for guys, and it will enhance your appearance.
4. Red Tape
Red tape is one of the popular men's leather sandals brand in India. They offers unmatched comfort, high quality, trendy styles and also skilled craftsmanship. Footwears are designed in the UK and Italy, available in many sizes. This is India's most loved premium lifestyle brand.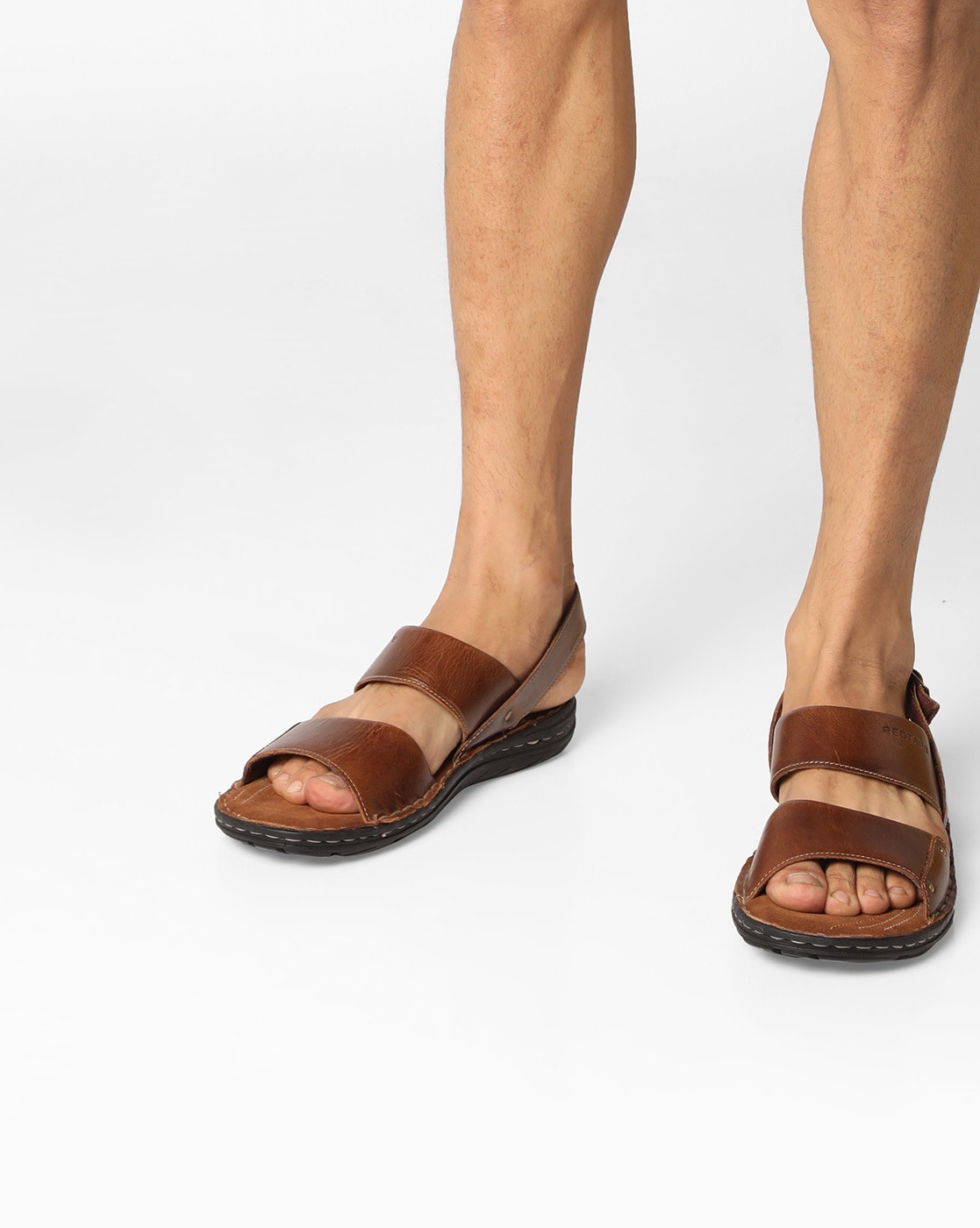 5. Bata
Bata is now one of the best sandal brands in India and the largest shoe retailer of India. This brand is perfect for Indian people as it is the oldest brand in India. Bata has a large collection ranging from formal wear, party wear, etc. Bata is reliable, also offers very high quality and durability at pocket friendly prices. Moreover, Leather is their key and significant element of their brand. Sandals are also very delicate and smooth and are also available in trendy designs. They make your feet feel relaxed and breathable.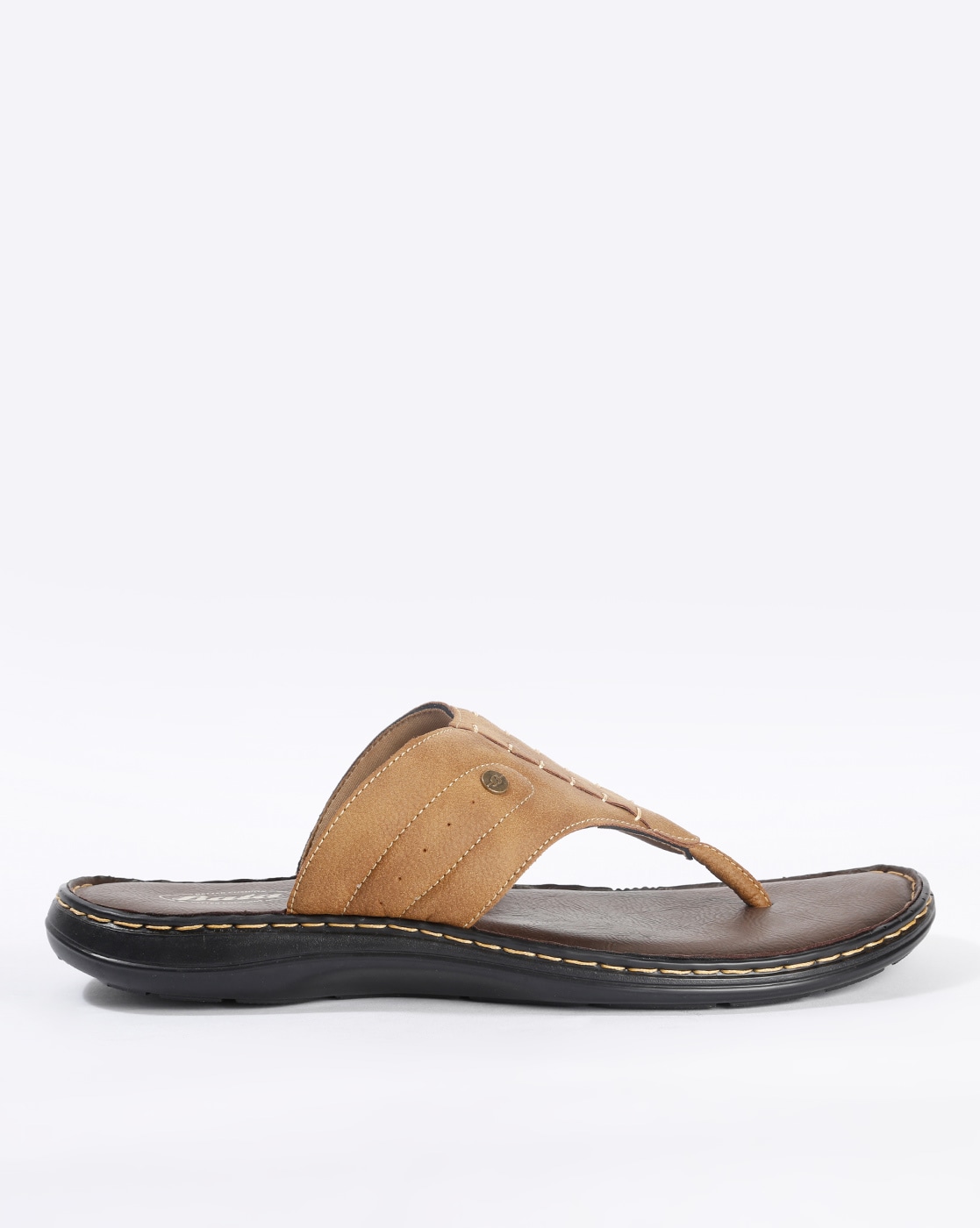 6. Red Chief
Started in 1997, Red Chief is a very old and popular brand for men's shoes. The brand offers high quality leather sandals that are very classy looking with a back strap. Sandals are very strong, sturdy and long-lasting because of the high quality original leather used. This is also available in tan or black colors which can be used for casual and semi- formal occasions.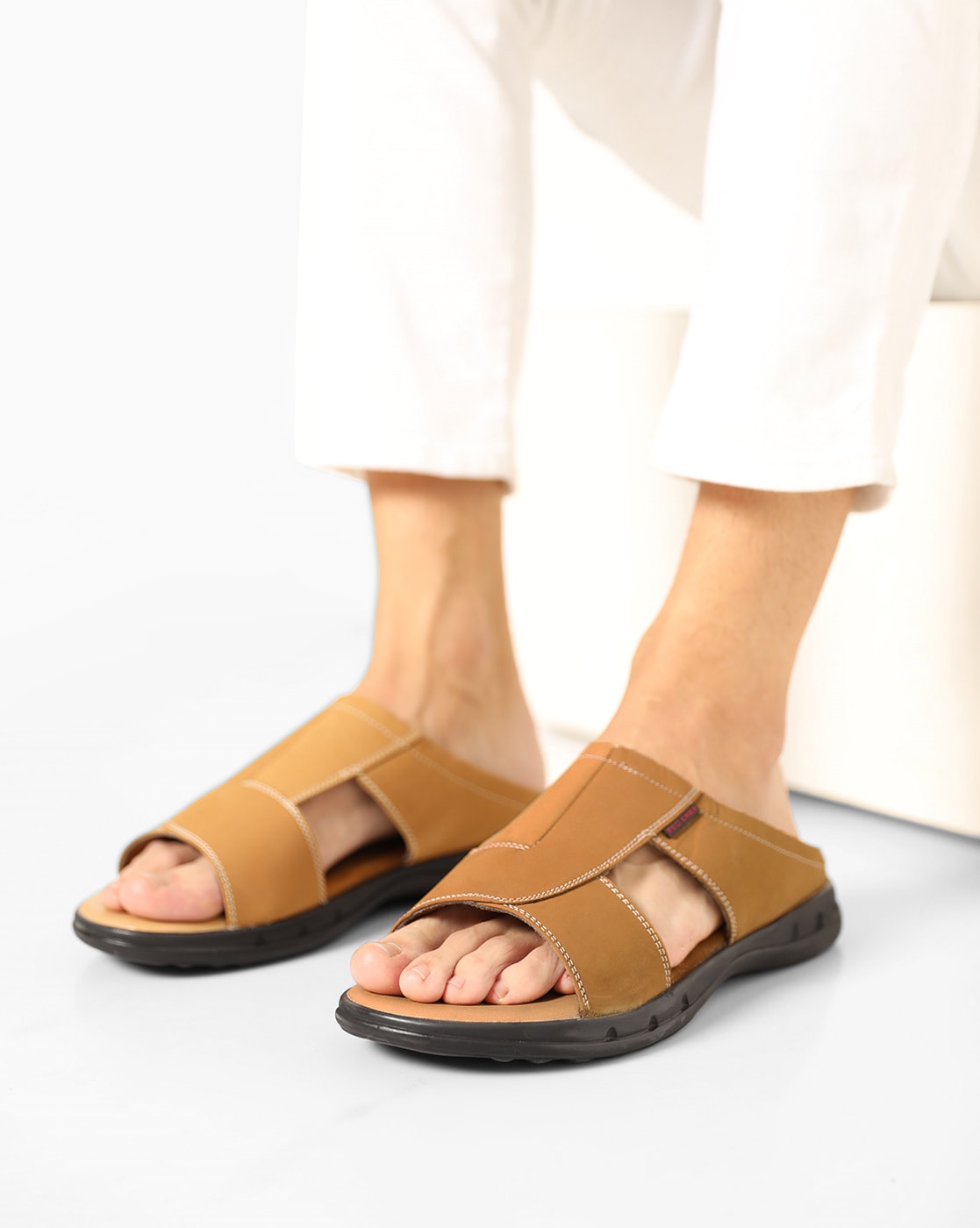 7. Woodland
Woodland is one of the best leather sandals brands in India that spread around the early 90's and became very popular in the market for their premium leather stitched shoes. They has a reputation to manufacturing high quality adventure shoes if you are looking for adventure sports shoes, leather sandals and formal shoes. They also create tough and durable sandals with newer patterns and styles to cater climbers, voyagers, climbers etc. Woodland shoes are slightly expensive but are worth buying.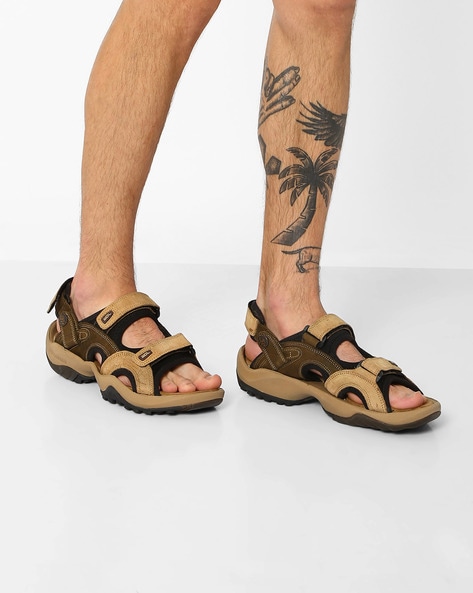 8. Nike
Nike offers the best premium sandals for men which started in 1964. This brand is mainly known for best structures and quality work. The main aim of Nike is to manufacture sustainable products which are safe for the people and the environment. Nike also offers western style products with innovative features which are very attractive for the Indian customers. They also offer great western designs, innovative shoes and price range from premium to affordable making it accessible to Indian people.
9. Adidas
Adidas is one of the top women's sandal brands in India because of its unique and various styles and designs. This brand is very popular for its excellent service, various styles and budget friendly prices. It is a brand that is popular in every household of India. Adidas aims for the perfect mix of western designs and Indian comfort. Adidas shoes and sandals speak of comfort and style to anyone and everyone who wears them.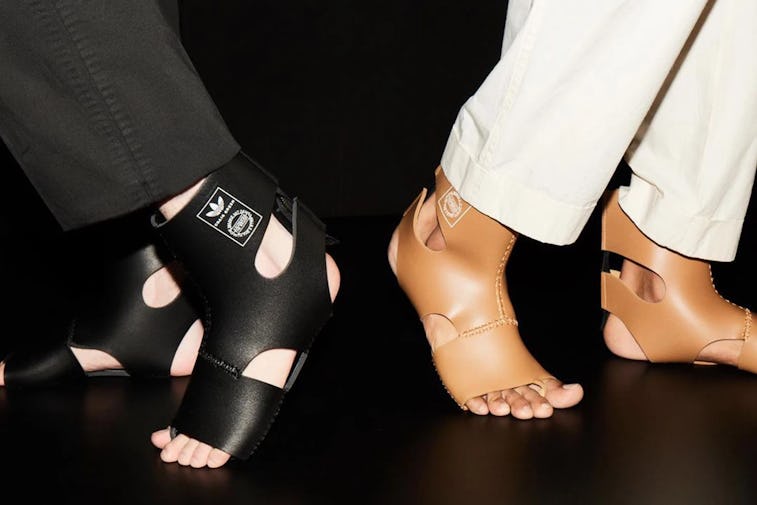 10. Metro
Metro is one of the best sandals for women in India started in 1947. It is a one-stop shop for all your footwear needs and also a favorite brand of every shoe lover and every female of India. If you don't have enough variety, can't find the proper shoe size, can't find the right pair for a party, or can't locate comfortable enough slippers, Metro shoes will come to your rescue.
11. Khadims
Khadims is one of the best sandal brands in India which started in 1981 offering the most stylish and dashing sandals for men. It is also a traditional Indian sandal brand that guarantees high-quality sandals at a reasonable price. Their objective is to grow their retail network in order to distribute more high-quality products across India. A very price-conscious brand that strives to deliver fashion for everyone, keeping in mind the economic variety of the Indian market.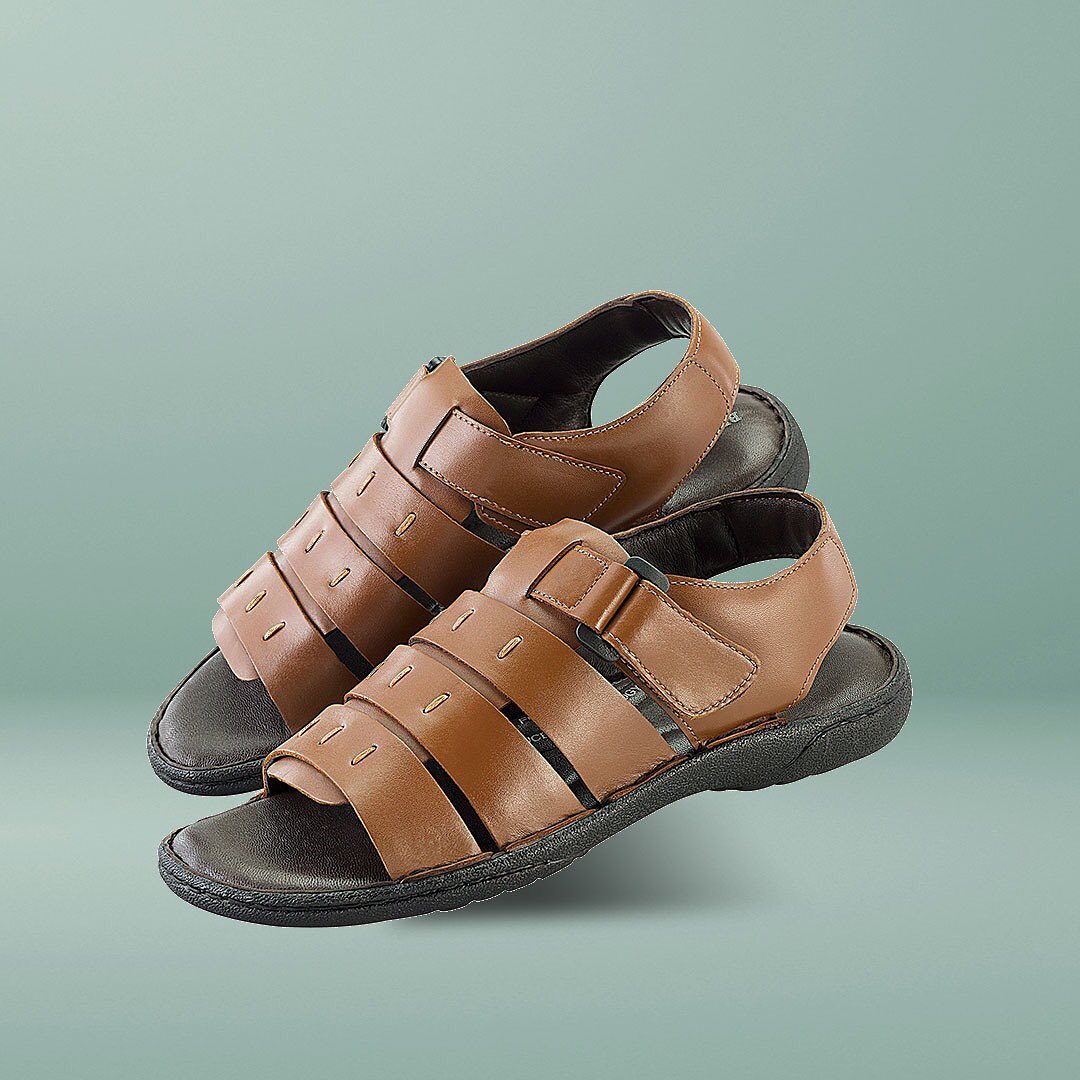 12. Mochi
Mochi is one of the best sandal brands in India for both men and women. It gives amazing leather designs with great deals and makes quality footwear affordable. Each product is designed with details and engraved with numerous delicate hues. Mochi is also the best choice for Indian men and women looking for elegance, exquisite designs and classy style. The price range is reasonable and worth the money. They have many collections and a wide range of footwear.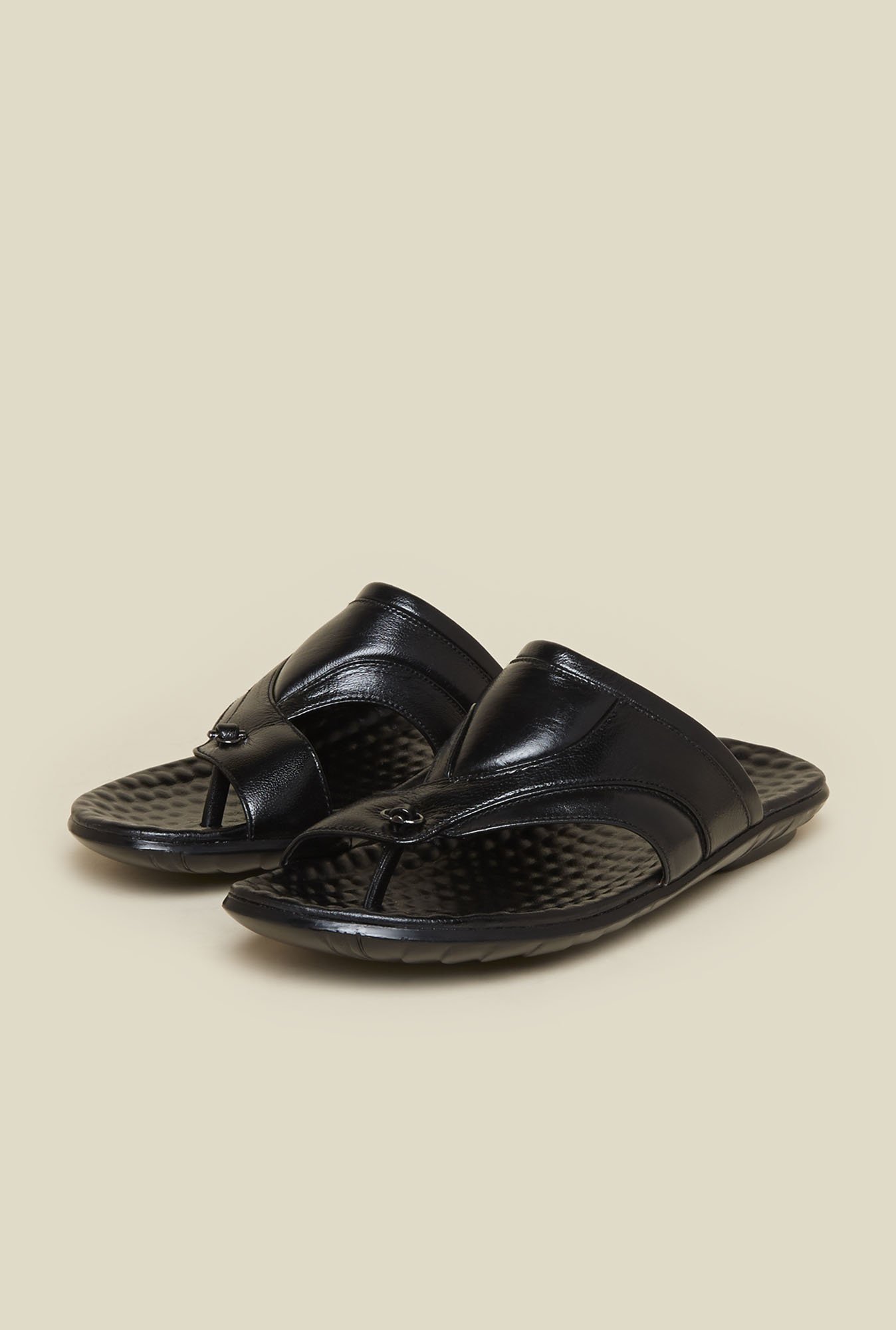 13. Relaxo
Relaxo offers the best sandals for men in India and is trusted by most Indian families. It is a large company that owns a number of other brands, including Sparx, Schoolmate, Flite, and Bahamas. Relaxo also offers a wide range of styles, from casual to festive. It is one of India's most cheap brands. It has its motto to combine comfort with style.
14. Liberty
Liberty brand was established in 1954 and is one of the most popular women's sandals brands. They are providing high quality footwear over generations and their top priority is customer satisfaction. Liberty offers a variety of styles for every occasion. Liberty shoes are the forefathers of fashionable shoes and high quality footwear. It is also very popular among ladies for the best sandals. They have various collections of trendy styles and have an entire section on their website for women's comfort shoes which promises fashion and comfort.
15. H&M
H&M is a popular sandal brand in India that exclusively comes in black and white. They are not new in India, but they have recently gained a lot of popularity. This brand is the most popular ladies footwear in India because they feature casual sandals for ladies and comfy sandals for kids, women, and men. This brand sells black sandals for women, which you can purchase both online and in stores. You may purchase H&M sandals that are both simple and fashionable.
Conclusion
Choosing the right pair of sandals is an important decision. As shoes and sandals reflect your style and personality. Hope the above given list of 15 best leather sandal brands in India will help you make your decision. Do give it a read and share it with your friends and family. All of these brands are the most popular in the market and have the best reviews.