All people are deeply convinced that everything natural and organically created is the best option for anything. Feeding a baby is no exception.
All mothers and doctors say that breast milk is the best product that a child can consume and which in turn is filled with all the necessary elements for the development and well-being of the child. Some mothers really enjoy this time of nursing because they feel an unbreakable bond between themselves and the baby, while others try to tolerate this because they have painful sensations.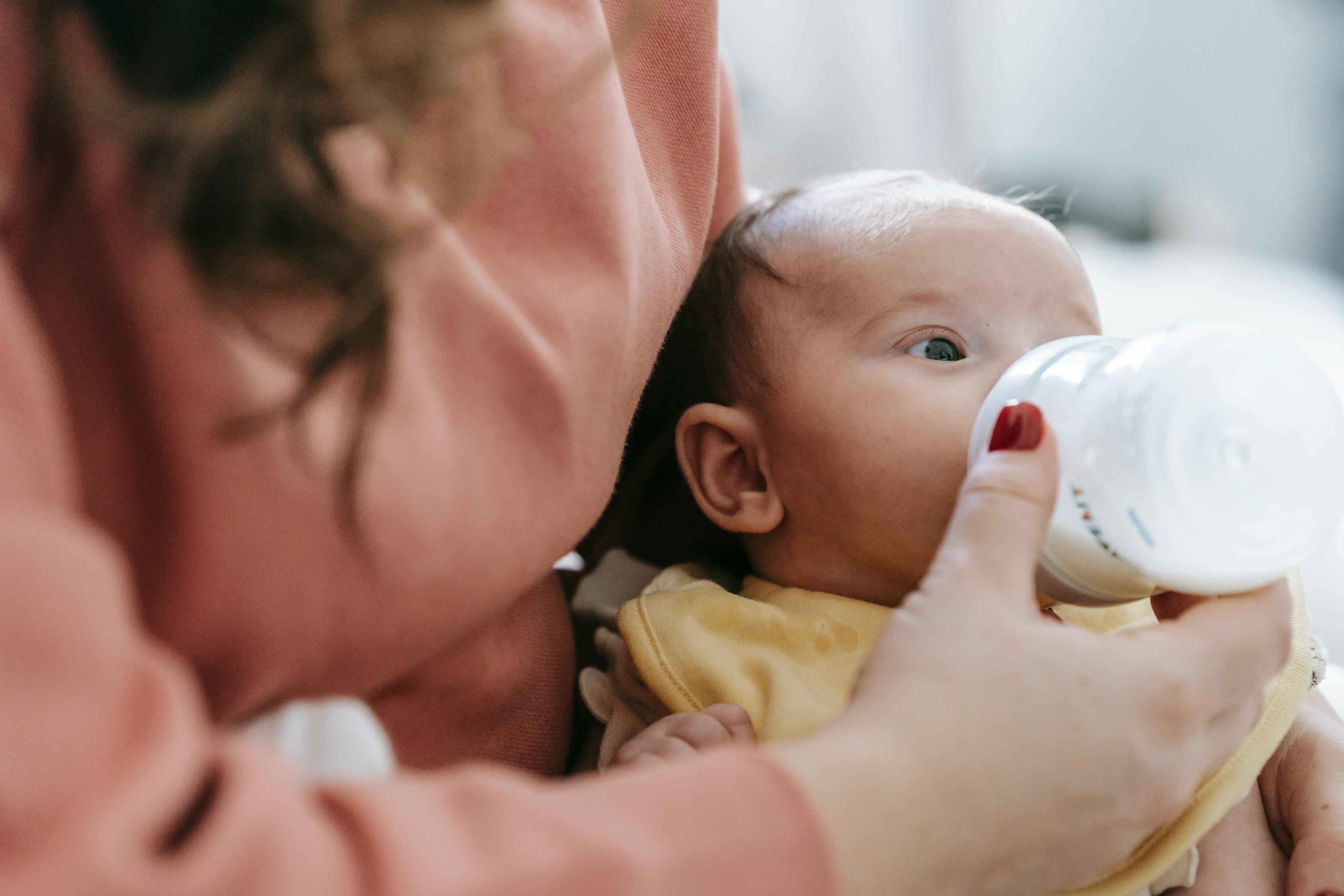 In any case, there are various reasons why a mother may stop breastfeeding. By the way, it is not dangerous for the child, as in the modern world there is a variety of baby formulas on the market that work with any special characteristics of the child, and there is an option to prepare such mixtures by yourself. So let's consider these alternatives.
Ready-to-eat baby formula options
Manufacturers of baby formulas these days have greatly simplified the lives of young parents, because there is a prayer to easily find a suitable ready-made formula for your child on the market. There are many types of such formulas. The most popular now are usually organic certified formulas, which give parents confidence in their high quality and natural manufacture. That is why most parents choose organic products for their little ones.
Every child's body is unique, so there may be some unexpected reactions to the formula. Therefore, the market offers many products that can cope with adverse reactions. These can be formulas created for more sensitive babies, for children who are intolerant to milk, who are allergic to cow's milk, who have problems with flatulence and spitting. Brands like Holle, HiPP, Loulouka, Kendamil and others create really worthy products. So parents may not worry about the nutritional value of these formulas, because they are somewhat inferior to breast milk in the amount of vitamins and minerals in its composition.
But of course the price has an impact on the family budget, and some parents still have doubts about the quality and components of a baby formula, so you need to understand about other way of feeding a child, which is described in the next paragraph.
Making a baby formula by yourself
It is possible and not even very difficult to make a baby formula on your own. This will give you confidence in the composition and availability of the right ingredients and the avoidance of harmful ingredients in it. Just remember that consulting a pediatrician is necessary to avoid any negative reactions of the child to any of the elements.
What do you need to have to create a home-made formula? First of all, it's raw cow's milk or goat's milk, which is an alternative for those babies who have allergic reactions, pre-made from kefir or yogurt homemade whey, lactose, bifidobacterium infantis, a little high-vitamin oil, a little gelatin and acerola powder. Although this type of feeding may seem cheaper and safer, it is important to understand that dosage can be easily mistaken. But while you can be sure of the composition of the formula you make, you can't be sure of its benefits to your child.
By spending so much time researching and analyzing all the ingredients, baby formula manufacturers have a better medical understanding of their properties. In addition, they use a variety of minerals and vitamins to ensure your baby's health. So remember that a ready-made formula is a better idea for your baby if you are unable to breastfeed.