A comedy film's material is certain to make you laugh, regardless of the context. In India, comedy films are referred to as "family films." A comedy film's content is certain to make you laugh, regardless of the context. However, with the help of some of the best family Bollywood comedy movies, we have come up with the best methods for boosting your health with a hearty dose of laughing.
We've put up a list of the 35 best family comedy Bollywood movies ever created. If you watch any of them, we guarantee to have you rolling on the floor like a maniac. So, check out the list below and choose a movie that you can watch now with your family!
1. Chalti Ka Naam Gaadi (1958)
Director: Satyen Bose
Cast: Kishore Kumar, Madhubala, Ashok Kumar, Anoop Kumar
The story is about a family of three single brothers, despising women since the elder brother made a strict no-woman rule. But things take a worse turn, as his younger brothers start to fall in love. Chalti Ka Naam Gaadi is one of the best Bollywood family comedy movies of all time which includes romance and also humor as well!
2. Padosan (1968)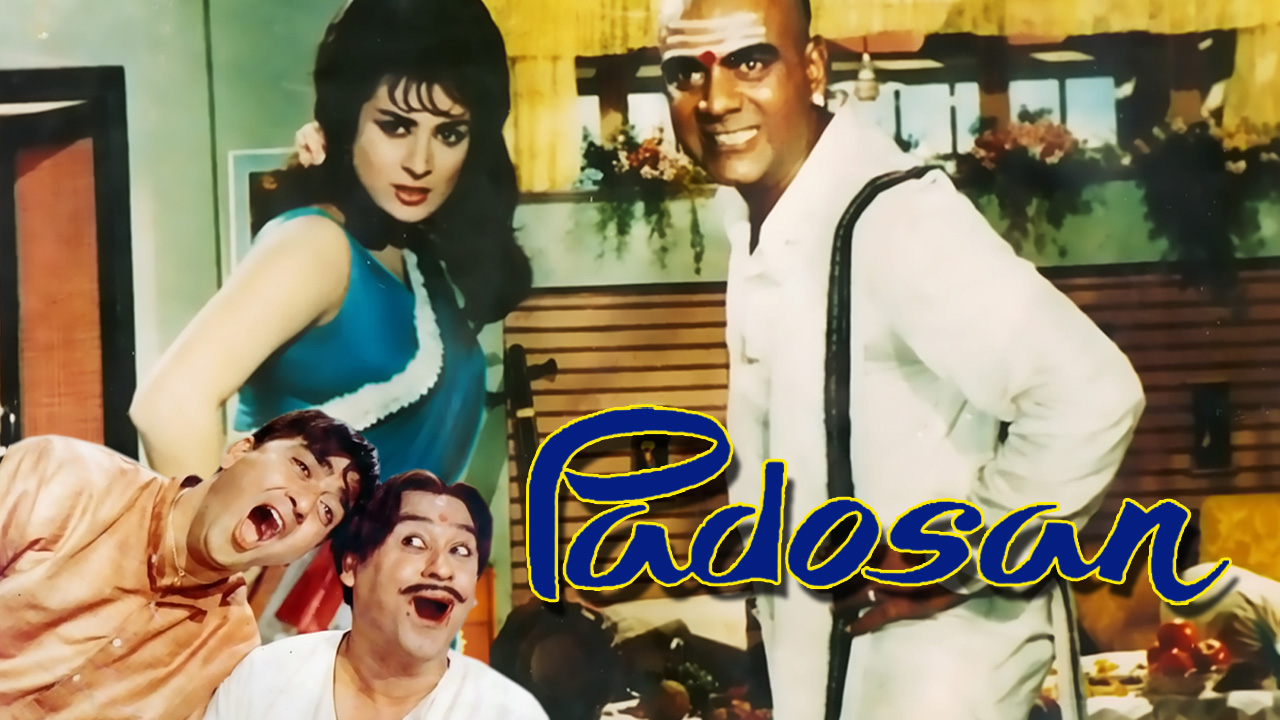 Director: Jyoti Swaroop
Cast: Sunil Dutt, Saira Banu, Mehmood, Kishore Kumar.
This is one of the best evergreen family comedy Bollywood movies of all time. A simple, innocent and also childish guy falls in love with his attractive next-door neighbor and takes the help of his friends to impress the lady, who becomes more interested in her music teacher. Moreover, the combination of fun and music, Sunil Dutt's and Mehmood's characters' singing battles are famous. Kishore Kumar is the heart and soul of the film. And also Saira Banu's beautiful character just delights the eye. Moreover, the timeless comedy will make you laugh out loud.
3. Gol Maal (1979)
Director: Hrishikesh Mukherjee
Cast: Amol Palekar, Bindiya Goswami, Deven Verma, Shubha Khote, Buaji Kalindi, Manju Singh, Ratna Sharma, Dina Pathak
Gol Maal is considered as one of the best family comedy movies of all time in Bollywood. A boss who discourages his employees from pursuing any hobbies, things take a hilarious turn when the boss catches one of his employees at a hockey match and his employee lies about having a twin. A fake moustache, a job hunt, also a hockey match, twins….confusion is so funny that your stomach will ache in pain.
4. Chashme Buddoor (1981)
Director: Sai Paranjape
Cast: Farooq Shaikh, Deepti Naval, Saeed Jaffrey.
This movie was the perfect college comedy at that time because two guys as roommates fall for the same girl. One wins the heart of the girl while the other tries to split them up with nefarious schemes. Moreover, will they get a happy ending? Watch this classic family comedy movies of Bollywood for the answer.
5. Chupke Chupke (1975)
Director: Hrishikesh Mukherjee
Cast: Dharmendra, Sharmila Tagore, Amitabh Bachchan, Jaya Bachchan
The film is a comic story of a husband playing a prank on his wife's brother-in-law. Lies, hilarious misunderstandings, disguised characters, confusion…, Chupke Chupke is one of the most enjoyable and also timeless family comedy movies ever created by Bollywood.
6. Khubsoorat (1980)
Director: Hrishikesh Mukherjee
Cast: Ashok Kumar, Rekha, Rakesh Roshan, Dina Pathak
When a lively girl comes to stay for a few days and causes a storm, things in a strict household begin to change. The film is considered one of the best rom-coms family comedy movies ever made by Bollywood. Rekha also got a filmfare award for this film for her genius comedic character.
7. Jaane Bhi Do Yaaro (1983)
Director: Kundan Shah
Cast: Naseeruddin Shah, Ravi Baswani, Bhakti Barve, Satish Shah, Om Puri, Pankaj Kapur, Satish Kaushik, Neena Gupt
The film highlights the pervasiveness of Indian politics and corruption about two pals who have to fight gangsters, mafia, and politicians. All that substance in comic style! Furthermore, the characters are extremely funny. Also, this picture is regarded as one of the best Bollywood family comedy movies of all time. The climax, which features a ridiculous stage adaptation of the Mahabharata, also is the most funniest scene in Bollywood history.
8. Andaz Apna Apna (1994)
Director: Rajkumar Santoshi
Cast: Aamir Khan, Salman Khan, Raveena Tandon, Karisma Kapoor, Paresh Rawal
This is one of a Bollywood romantic family comedy movies, which is about two loafers belonging to middle class families who compete with each other in order to marry a millionaire daughter. This film is one of the must-watch of the decade.
9. Haseena Maan Jayegi (1999)
Director: David Dhawan
Cast: Govina, Karisma Kapoor, Sanjay Dutt, Pooja Batra, Kader Khan and Anupam Kher.
The film's plot revolves around two wicked brothers who pranks their father, who then sends them to Goa in order to teach them a lesson. They fall in love there and also will go to any length to impress their father. Moreover, this film is considered one of the greatest of the decade from the list of family comedy movies of Bollywood.
10. Judwaa (1997)
Director: David Dhawan
Cast: Salman Khan, Karisma Kapoor and Rambha
The story of the movie is about twin brothers who are separated at birth but later are united by fate when they try to defeat a dangerous local gangster. The movie has a hit song list and also amazing scenes which has become one of our favorite family comedy movies list from the decade by Bollywood.
11. Chachi 420 (1997)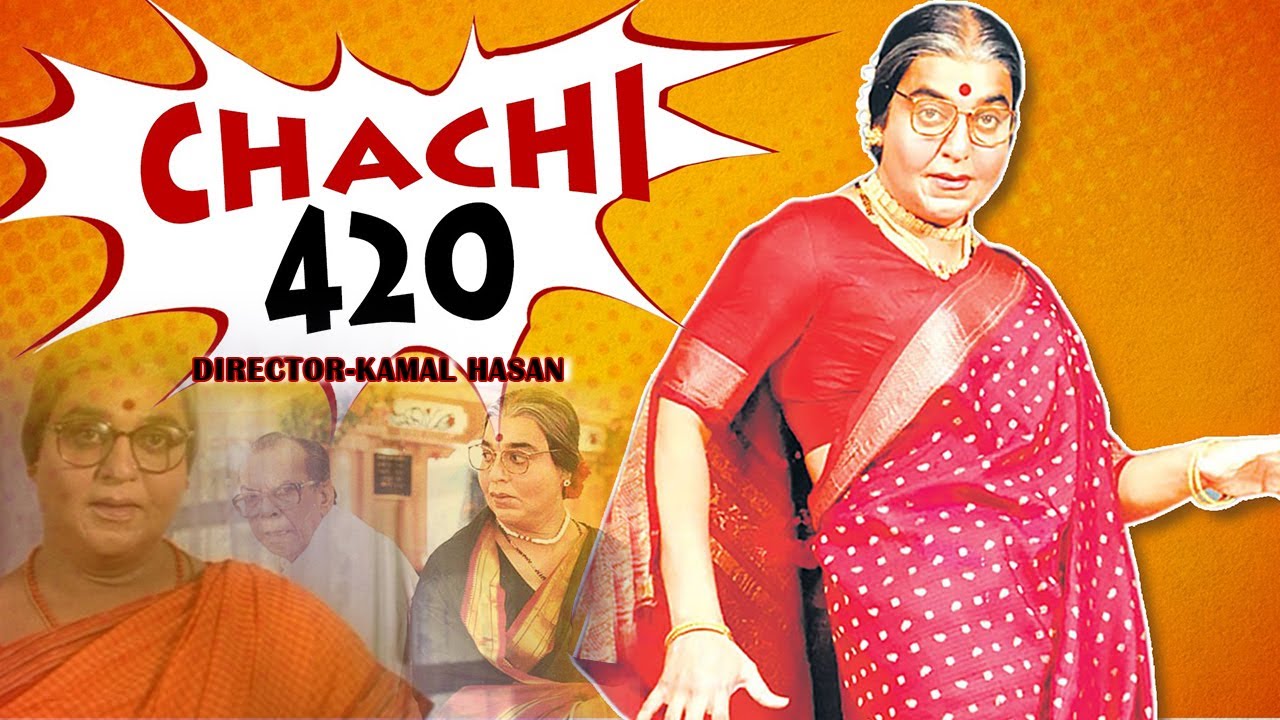 Director: Kamal Haasan
Cast: Kamal Hassan, Tabu, Amrish Puri, Paresh Rawal
A twisted tale of a loving father who takes the job of a nanny disguised as an elderly woman to take care of his child and also to woo back his beloved wife. Moreover, the transformation and disguising as a woman creates lots of hilarious troubles. This movie is an all time favorite and also just perfect to watch with your family.
12. Ishq (1997)
Director: Indra Kumar
Cast: Amir Khan, Ajay Devgan, Kajol, Juhi Chawla.
Two rich dads plan to get their children marry each other but the children have plans of their own. But, they fall in love with the poor. You must watch this film to get a rollercoaster ride of laughter and also drama as the parents and children outdo each other. One of the best family comedy movies of Bollywood list ever!
13. Hera Pheri (2000)
Director: Priyadarshan
Cast: Akshay Kumar, Paresh Rawal, Sunil Shetty, Tabu, Om Puri, Gulshan Grover, Kulbhushan Kharbanda, Mukesh Khanna
Hera Pheri is a cult classic masterpiece which follows a troubled trio while they become entangled in the middle of a kidnapping case. You must watch it since it is one of the best Bollywood family comedy movies ever made.
14. Munna Bhai M.B.B.S. (2003)
Director: Rajkumar Hirani
Cast: Sanjay Dutt, Gracy Singh, Arshad Warsi, Boman Irani.
The film story revolves around an underworld Don trying to get a medical degree by faking his admission at a top most medical college while trying to fulfill his father's wish. Furthermore, he takes the medical college by a storm with his Gandhigiri and its relevance to modern society. The movie brings Sanjay Dutt in a new light, with love, generosity and also humor, a must watch in today's time.
15. Hungama (2003)
Director: Priyadarshan
Cast: Akhshaye Khanna, Paresh Rawal, Aftab Shivdasani, Rimi Sen.
The movie shows a multicast appearance. A rich man along with his wife decides to shift to his bungalow in Mumbai. Furthermore, a poor new girl in Mumbai pretends to be that rich man's daughter to secure a job and wife of a stranger to get accommodation. This movie is full of confusion and laughter. Do not miss it!
16. 3 Idiots (2009)
Director: Rajkumar Hirani
Cast: Amir Khan, Kareena Kapoor, R. Madhavan, Sharman Joshi, Boman Irani.
3 Idiots is the highest grossing film in the Bollywood industry and still remains to be the all time favorite as family comedy movies in today's time. The story is based on the life of 3 college friends. The pressure of family in college life and academics to succeed, the humor scenes and also monologue speeches in between the movie will make you burst into laughter all through the movie.
17. Hulchul (2004)
Director: Priyadarshan
Cast: Akshaye Khanna, Kareena Kapoor, Sunil Shetty, Jackie Shroff, Arshad Warsi, Amrish Puri, Paresh Rawal, Arbaaz Khan, Shakti Kapoor.
The story is about two huge families with a feud and also don't see eye to eye. A couple who comes from these two families pretends to be in love in order to take revenge from each other. But they fall in love instead and things become more difficult for them. It's a crazy love story with a lot of laughter, drama, and confusion that can make you hooked till the end!
18. Golmaal – Fun Unlimited (2006)
Director: Rohit Shetty
Cast: Ajay Devgan, Arshad Warsi, Tusshar Kapoor, Sharman Joshi, Rimi Sen.
Golmaal is all about best friends and also partners in mischievous acts. They all fall for the same girl, prank others for money and also find themselves in the midst of troubles. Also, you can't help laughing with the mess with their mischievous acts!
19. Dhol (2007)
Director: Priyadarshan
Cast: Tusshar Kapoor, Sharman Joshi, Kunal Khemu, Rajpal Yadav, Tanushree Dutta, Om Puri.
The story is about four best friends who want to get rich by marrying a rich girl. Moreover, they have eyes for the same girl and hopes of marrying gets them entangled in dangerous situations. Confusion, lies, drama will make you burst into laughter till the end!
20. Dhamaal (2007)
Director: Indra Kumar
Cast: Ritesh Deshmukh, Arshad Warsi, Javed Jaffrey, Sanjay Dutt.
Dhamaal is a film that will tickle your every bone when you watch it. The movie plot is about four friends who travel to Goa determined to find a hidden treasure without any hard work. But they are chased by a policeman, who keeps tracking their move, making their quest even more difficult.
21. Welcome (2007)
Director: Anees Bazmee
Cast: Feroz Khan, Anil Kapoor, Nana Patekar, Akshay Kumar, Katrina Kaif, Mallika Sherawat, Paresh Rawal.
A guy from a respectable family falls in love with a beautiful girl who is a sister of two notorious dons. But he didn't flinch, instead he made them civil by pranking them a lot. Also, Welcome is one of the most epic comedy movies of all time!
22. Pyar ka Punchnama (2011)
Director: Luv Ranjan
Cast: Kartik Aaryan, Divyendu Sharma, Raayo S. Bhakhirta, Nushrat Bharucha, Sonnalli Sehgall, Ishita Raj Sharma.
The story of the movie relates to the situations the men face in modern day relationships. Three working bachelors find love and twists and turns take place while developing new love stories. However, you can't stop laughing at the dialogues and scenes of this amazing comedy movie!
23. Chup Chup Ke (2006)
Director: Priyadarshan
Cast: Shahid Kapoor, Kareena Kapoor, Sunil Shetty, Neha Dhupia, Rajpal Yadav, Paresh Rawal.
A debt-ridden young man who commits suicide, only to be rescued and also finds his luck turning. When the two fishermen find him, he pretends to be deaf-mute only to prevent himself from giving away his true identity. This movie was a great hit at that time and still on our favorite list.
24. Malamaal Weekly (2006)
Director: Priyadarshan
Cast: Paresh Rawal, Om Puri, Ritesh Deshmukh, Rajpal Yadav, Asrani.
Malamaal Weekly is a simple rural story with great casting and also a lot of great laughter. The struggles of the people living in a village can be ended by winning a local lottery but only the man can find the winning lottery ticket.
25. Khosla ka Ghosla (2006)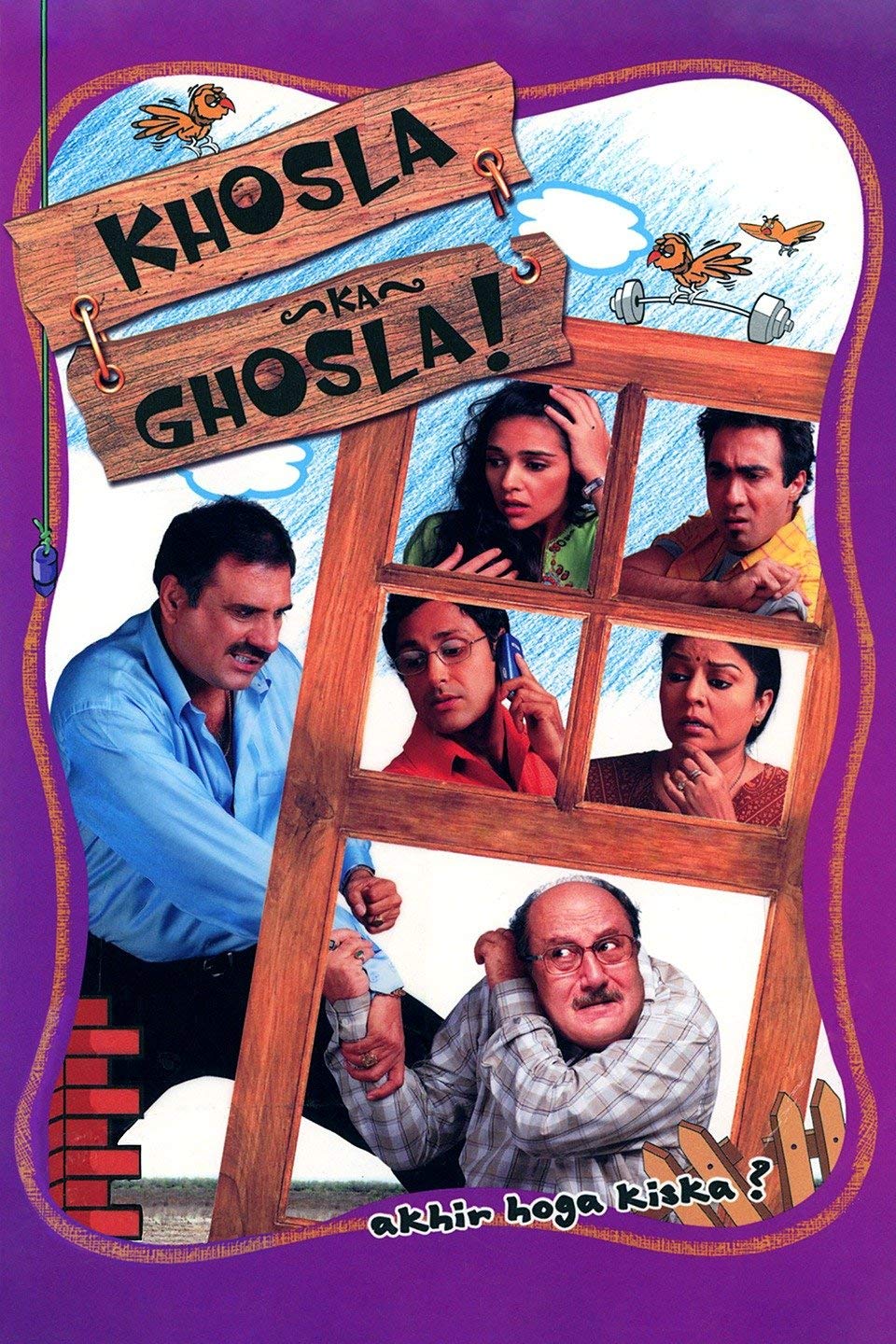 Director: Dibakar Banerjee
Cast: Anupam Kher, Boman Irani, Parvin Dabas, Vinay Pathak, Ranvir Shorey, Tara Sharma.
A local thug seizes Kamal Khosla's land. However, Cherry and his friends make a foolproof plan to reclaim it. A very funny and relevant comedy that is well worth your time!
26. Bhool Bhulaiya (2007)
Director: Priyadarshan
Cast: Akshay Kumar, Vidya Balan, Shiney Ahuja, Ameesha Patel.
Bhool Bhulaiya was a super hit success at box office and also will remain in our hearts forever. The amazing songs, the terrific comedy, storyline, and also the scenes just perfectly woven all by the director. Moreover, an NRI and his wife ignore the warnings about ghosts and decide to stay in his ancestral home. However, inexplicable occurrences prompt him to seek the advice of a psychiatrist to uncover the mystery in the house.
27. Bareilly Ki Barfi (2017)
Director: Ashwiny Iyer Tiwari
Cast: Kriti Sanon, Ayushmann Khurrana, Rajkummar Rao.
It is the story of a small town girl who is very unique and different from other girls, and one day she met a guy who accepts her the way she is. But a lot of twists and turns take place because of the lies which can make you burst out of laughter!
28. Mujhse Shaadi Karogi (2004)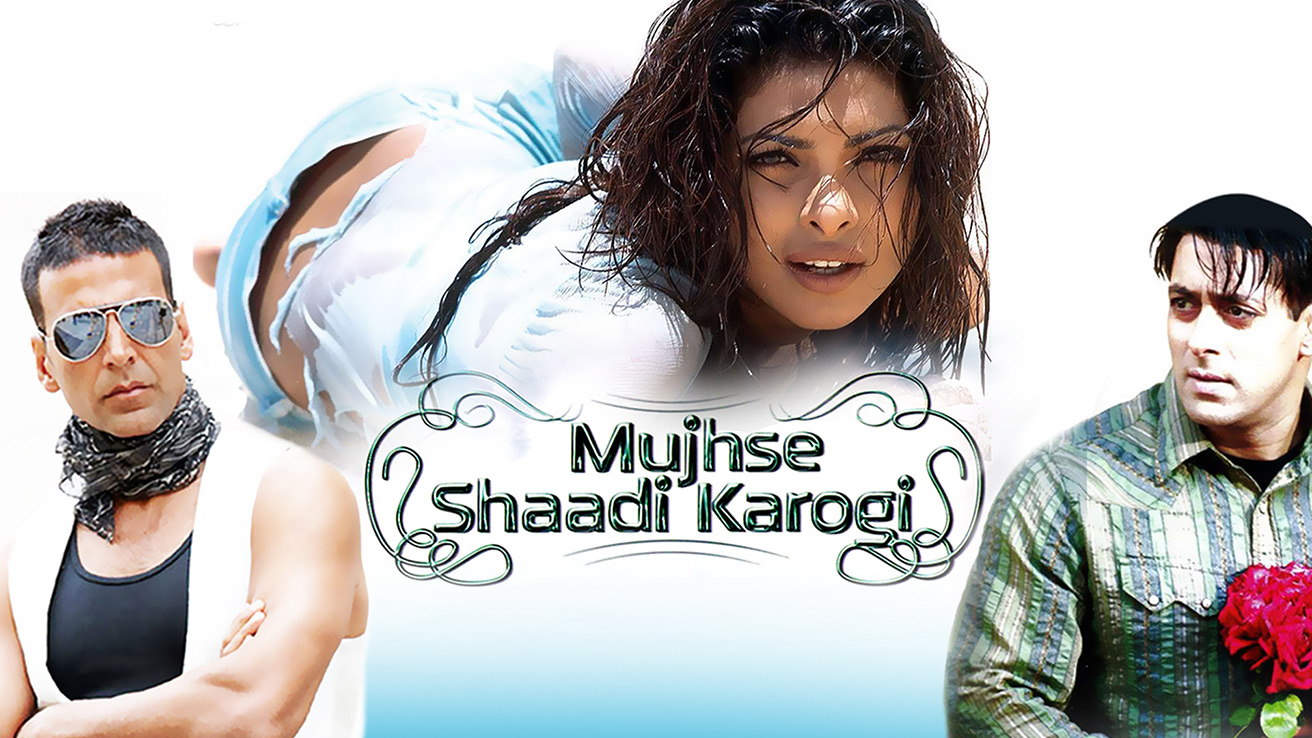 Director: David Dhawan
Cast: Salman Khan, Priyanka Chopra, Akshay Kumar.
Mujhse Shaadi Karogi was the highest grossing blockbuster comedy movie of Bollywood industry. A bad tempered young man leaves his house and also shifts to a new place only to learn control of his temper. But things take a different turn when he falls in love with his next door neighbor but is unable to get along with her father. And then his new roommate arrives who also tries to woo the girl.
29. Mard ko Dard nahi hota (2019)
Director: Vasan Bala
Cast: Abhimanyu Dassani, Radhika Madan, Mahesh Manjrekar, Jimit Trivedi, Gulshan Devaiah
This movie is a gem and can surprise you with humor, action and also twists and turns. A man with his rare congenital condition that makes him fully pain-insensitive. He is tormented and picked on at school since he cannot feel his wounds. Also, his best friend is battling with her controlling father. To make the best of their position, the two characters use their skills to battle opponents and also learn karate.
30. Simmba (2018)
Director: Rohit Shetty
Cast: Ranveer Singh, Sara Ali Khan And Sonu Sood
It's a comedy and action film that tells the story of a classic Bollywood drama in a funny and also in an original way. A story of a corrupt police officer, whose life takes an unusual turn when he decides to avenge a woman assaulted by an influential smuggler.
31. Housefull 4 (2019)
Director: Farhad
Cast: Akshay Kumar, Riteish Deshmukh, Bobby Deol, Kriti Sanon, Pooja Hegde, Kriti Kharbanda
Three brothers and three sisters are getting married. A trip into the past, however, reveals to one of the brothers that their brides have been mixed up in their current incarnation. Also, one of the most humorous comedy movies ever!
32. Shubh Mangal Savdhaan (2017)
Director: R.S. Prasanna
Cast: Ayushmann Khurrana & Bhumi Pednekar
The film was a commercial success and received numerous awards. A marketer based in Gurgaon, proposes to his love interest. The girl realizes he has erectile trouble when becoming physically intimate before the wedding. Moreover, the pair attempts a variety of approaches to solve the problem, which results in some amusing scenarios. Also,The film demonstrates what true manhood is and how we as a culture perceive it differently.
33. Chhalaang (2020)
Director: Hansal Mehta
Cast: Rajkumar Rao, Nusrat Bharucha
A lazy physical education instructor who does the bare minimum to keep his job. A new instructor, on the other hand, threatens to take both his job and the lady he loves. His struggles and attempts to woo the woman he loves will make you and your friends burst into a lot of laughter while keeping you hooked too!
34. Bunty Aur Babli 2 (2021)
Director: Varun V. Sharma
Cast: Saif Ali Khan, Rani Mukherjee, Siddhant Chaturvedi, Sharvari Wagh.
Bunty and Babli are two con artists who have retired. Furthermore, after a series of robberies across India with their trademark sigil, the two are forced to come out of retirement to figure out who has been copying them.
35. Luka Chuppi (2019)
Director: Laxman Utekar
Cast: Kartik Aaryan, Kriti Sanon, Pankaj Tripathi, Vinay Pathak, Aparshakti Khurana.
Luka Chuppi is a witty take on live-in relationships and how the younger generation's lifestyle clashes with India's traditional older generations. A couple decides to live together first to see whether they are compatible or not. But things get difficult when the girl's father is a politician who is against live-in relationships.
Conclusion
Have you seen any of these top Bollywood comedy films with your family or friends? Please let us know in the comments section below, and also don't forget to mention which one was your favorite among the given list!