Hello ladies! Want to look beautiful all the time? Who said looking beautiful requires a lot of money? Well, that's not always true. Don't get fooled with this belief that only costlier products are better. You can also look amazingly beautiful with products that cost less and can achieve unique makeup looks at budget friendly prices.
So, let's check out the list that we compiled for you about 30 makeup products under 100 rupees that you need to buy right now:
1. Elle 18 Color Burst Lipstick: Rs. 80
Lipstick is one of the essential makeup products for every makeup enthusiast. We are talking about Elle 18 Color Burst Lipstick which adds a pop of color to lips. Surprisingly, it comes only under 100 rupees. Also, it is enriched with cocoa butter and jojoba oil, which nourishes your lips and keeps them hydrated. What are you waiting for? Grab on this lipstick right now! 
2. Blue Heaven Concealers Xpression Makeup Stick: Rs. 90 Makeup Products
Are you looking for a makeup product to hide your dark spots and blemishes? Then why not try this Blue Heaven Concealer Xpression Makeup Stick! It acts as a base to your foundation, also it is super affordable and conceals all your dark spots and blemishes.
3. Miss Claire Single Eyeshadows: Rs. 95 Makeup Products
Eyeshadows can make you look bold and unique. These affordable Miss Claire Single Eyeshadows are highly pigmented and long lasting. You can choose this eyeshadow in different colors as you like. Of course, this eyeshadow is one of the best products in the Indian market.
4. Nykaa Dual Tone Nail Enamel Remover: Rs. 79 Makeup Products
This product is a must-have on the list because it is not harsh as the other products in the market. It keeps your nails moisturized and protected. This product comes in super affordable prices and gets your nail enamel off in less than a second.
5. Himalayan Herbals Refreshing Cleansing Milk: Rs. 64 Makeup Products
Of course, cleansing is an essential product for our daily makeup routine. But finding the right product under our budget is quite difficult. Himalayan Herbals Refreshing Cleansing Milk is what you need right now. It contains milk with lemon, grape seed and mint extracts and gently removes the makeup residue and cleanses your skin. Furthermore, it makes your skin look fresh and moisturized at the same time.
6. Patanjali Saundarya Aloe Vera Gel: Rs. 86
The perfect product you need right now for your makeup list. It can be used as a natural primer under foundation as it moisturizes the skin and is suitable for all skin types. You can also use it on your hair before shampooing, as it acts as a conditioner too.
7. Lacto Calamine Oil Balance Lotion: Rs. 70
This product is a must have in the summer days. It contains clay, which is why it controls the oil balance of the skin without drying it. It is much suitable for those who have oily skin.
8. Nivea Fruity Lip Care: Rs. 60
This product is the most affordable lip balm that you will get in the market. It's fragrance is amazing like a strawberry and keeps your lips moisturized throughout the day. Must buy!
9. Lakme Kajal: Rs. 75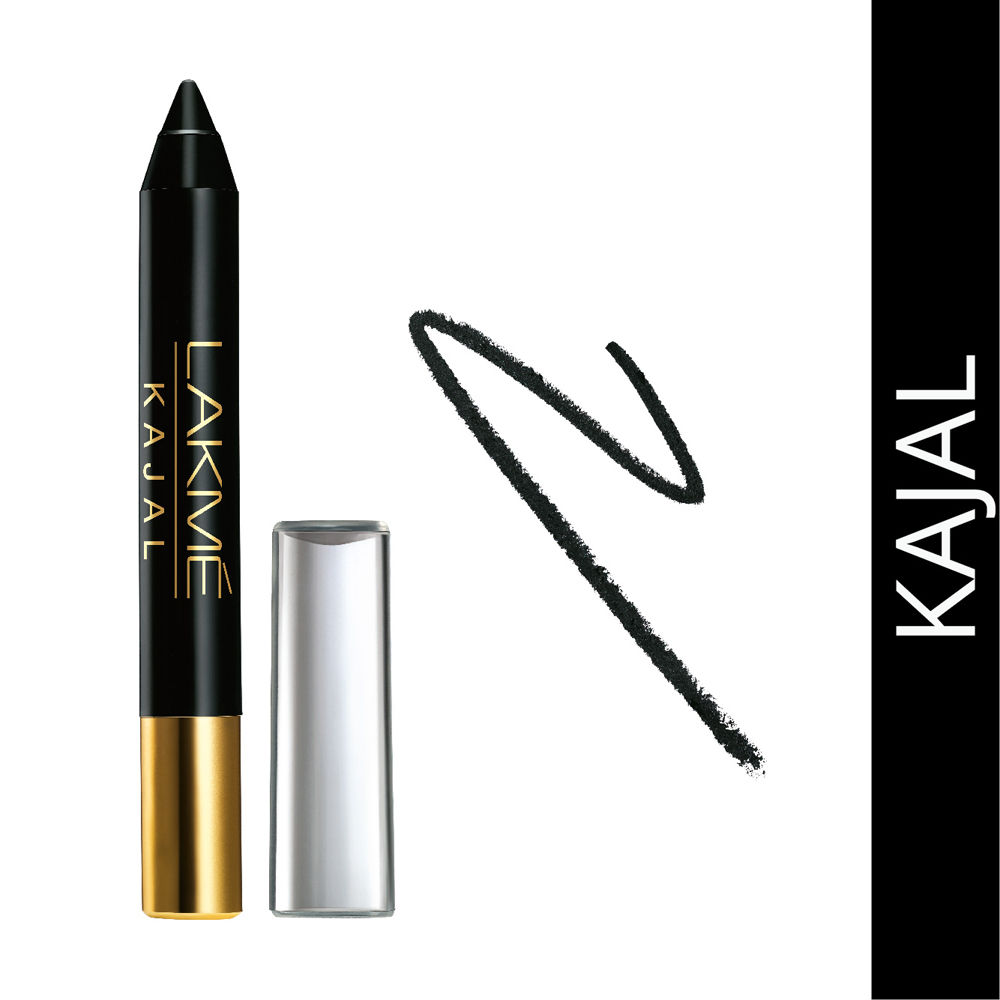 This kajal is like a very old product that our parents used at that time. You can still use it, as it is a nice product and if you use it under eyeliner, it stays the same.
10. Avon Simply Pretty Liquid Eyeliner: Rs. 69
This is one of our favorite products. It's super affordable and it is long lasting throughout the day. It also defines your eyes without smudging.
11. Lakme Rose Loose Powder: Rs. 100
The best product in this list. This product is used to set up your foundation giving a radiance to the skin. It also keeps the face non-oily for sometime.
12. Vega Foundation Sponge: Rs. 60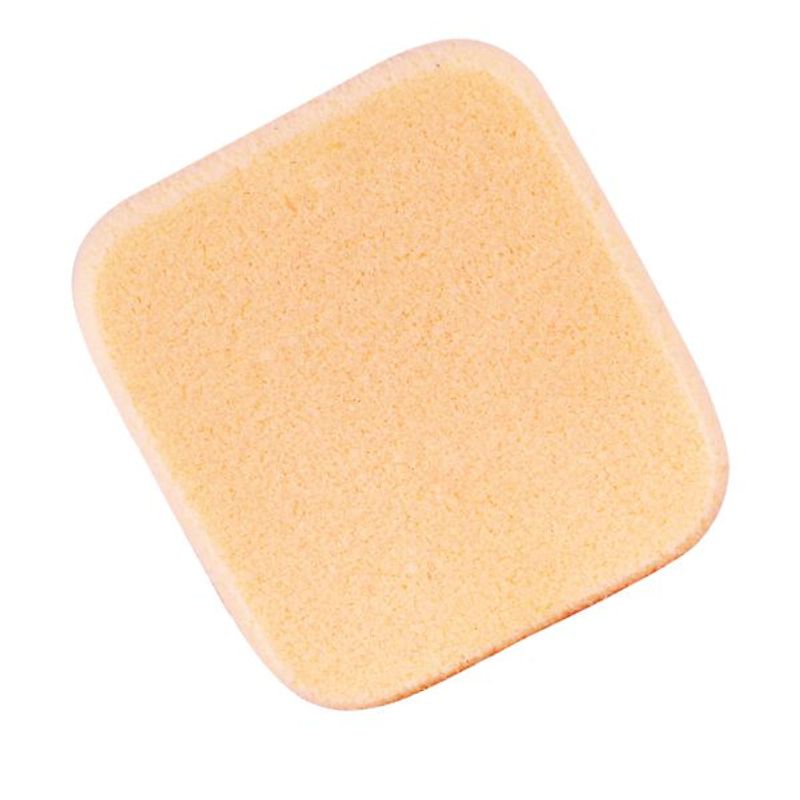 This oval shaped foundation sponge is a must buy for a makeup essential kit. It is very cheap and comes in good quality too.
13. Lakme Insta Liquid Liner: Rs. 100
This liner is most girl's favorite as it is long lasting, water resistant, lightweight, comfortable eye makeup only under 100 rupees. Even the tip of the brush is very comfortable!
14. Ponds White Beauty BB Cream: Rs. 75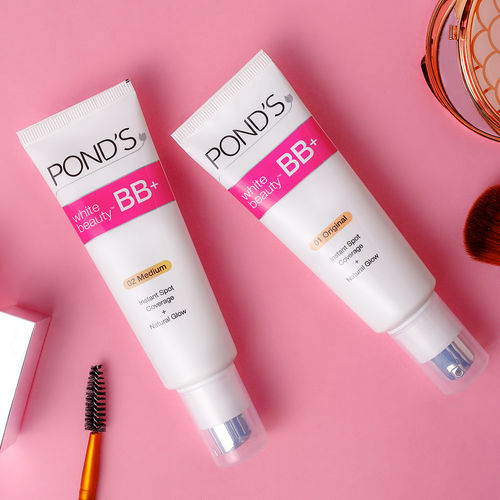 This product is better than other bb creams in the Indian market as it provides good coverage and better quality than your daily foundation.
15. Vega Eyelash Curler: Rs. 80
You will love this Eyelash Curler as it is so affordable and comes in such a good quality. Nowadays, it's a trend to use eyelash curlers during makeup.
16. Lakme Perfecting Liquid Foundation: Rs. 100
We guess this is the first foundation every girl starts with when she learns about makeup. You can buy this one at any shop, as it is very cheap and very lightweight to carry even during traveling.
17. Lakme Radiance Compact Powder: Rs. 100
One of the best compact powder you must have in your makeup kit. It helps to set up the foundation and is very affordable. Also, it comes with a puff and an in-built mirror.
18. Blue Heaven Walkfree Eye Brow Definer: Rs. 100
This eye brow definer is a wonder for any girl. It not only gives you a fuller look, it contains vegetable oil which nourishes your brows and keeps it soft and natural. The roll on stick is easy to use and it is waterproof and long lasting as well. Try this, we are sure, you will love it!
19. Biotique Natural Makeup Magicolor Lipstick: Rs. 100
This product is organic formulated with natural pigments and gives a beautiful color to your lips keeping it hydrated. It has a creamy formula that makes your lips very smooth and supple for almost 12 hours.
20. Blue Heaven Elegance Matte Lip Color: Rs. 100
This waterproof lipstick is designed to give you an intense color and also keep your lips moisturized for a long time. It is smooth, creamy, lightweight and gives a beautiful velvety matte finish.
21. Spanking Hello Kitty Mini 7 Piece Brush Set: Rs. 100
This Hello Kitty Mini brush set is something that every girl needs right now for her new makeup kit. This product is super affordable, synthetic and safe to use. Also, this product is very good quality, and it is recyclable.
22. Pond's White Beauty BB+ Cream: Rs. 100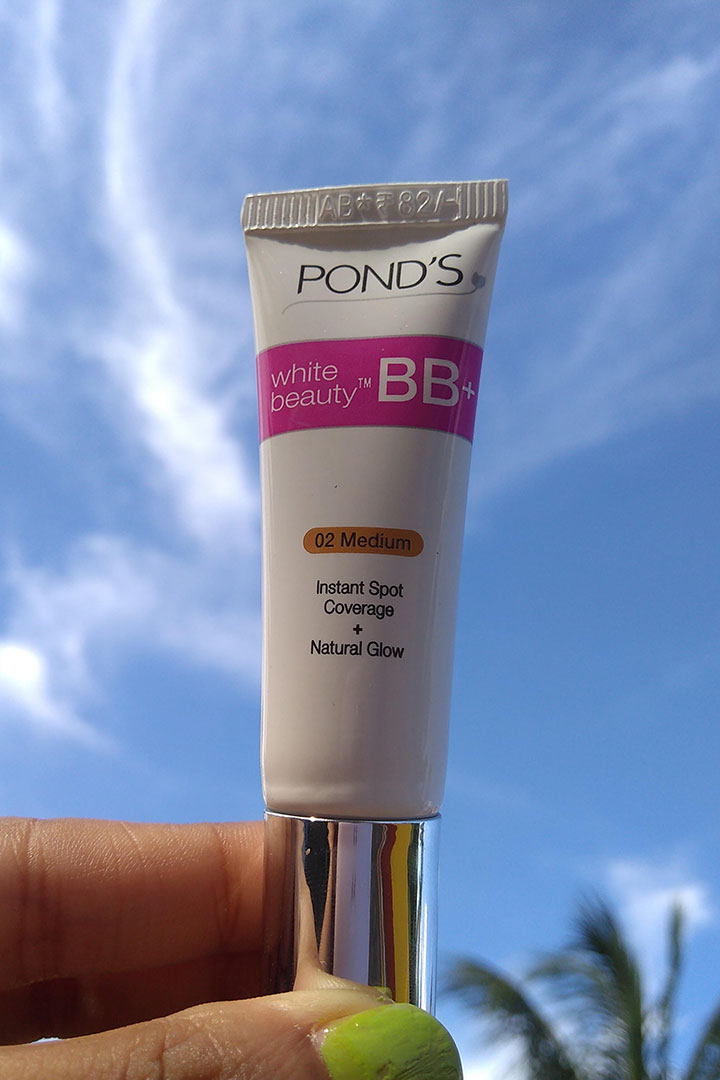 This product contains SPF 30 PA ++ that protects your skin from the sun while giving you natural coverage under the base makeup. Furthermore, it reduces dark spots, lightens your skin tone, minimizes big pores and evens out the skin tone. You can also cover the dark circles and use it as a concealer. A perfect bb+ cream that you need right now.
23. Blue Heaven Oil- Infused Micellar Cleansing Water: Rs. 100
How heavy your makeup can be, this product just cleanses your makeup in just one swipe. It contains argan oil nourishes your skin without clogging the pores, and also balances the moisture of your skin. We highly recommend this product.
24. Colorbar On The Go Makeup Remover Wipes: Rs. 100
Every woman must have this product as a makeup removal accessory. These wipes contain aloe vera, glycerine, chamomile that nourishes and makes your skin soft and hydrated. It is easy to use and travel friendly.
25. Elle 18 Kajal: Rs. 65
Just the right product you need for your eyes. It is long lasting, water resistant, and gives you a glossy velvety finish.
26. Biotique Bio Aloe Vera Nourishing Lip Balm SPF 30: Rs. 99
Looking for something natural lip balm for your lips? Why not try this product, which contains aloe vera, honey, mulethi, sunflower and sesame oils. It makes your sunburnt lips nourished, soft and moisturized.
27. Vaadi Herbals Sunscreen Gel With Mix Fruit Extracts SPF 25: Rs. 100
Sunscreen is as important as a foundation for anyone. Sunscreen acts as a base makeup under foundation, making the skin moisturized while protecting from the sun's damage. Try this Vaadi Herbals Sunscreen Gel which contains fruit extracts with SPF 25 which protects, nourishes and renews your skin giving a natural glow to you!
28. Himalaya Herbals Purifying Neem Face Wash: Rs. 100
This product is not only affordable for you, it also makes your skin hydrated and is gentle and mild to use. Just the perfect product, if you have sensitive skin.
29. Himalaya Herbals Refreshing & Clarifying Toner: Rs 100
You always need a toner to close the pores after a face wash. This toner is alcohol free which cleanses your face while minimizing the pores and also makes your skin hydrated, soothing and a feeling of freshness.
30. Blue Heaven Long Lash Creme Mascara: Rs 100
If you want to make your eyelashes look long and beautiful, this product can be the perfect choice for you. It makes your eyelashes look bolder and expressive giving a thick volume to your lashes.
Wrap Up
Now you know the most affordable makeup products that you can buy online or in the market for only under 100 rupees. Which one of these will you love to buy first? Mention the answer in the comment section down below!
Also read: 3 Homemade Skin Care Ideas You Must Try!