Kurtis have become a must-have in every women's closet. It is no longer considered an under-fashion garment. An ethnic wear which is traditional and comfortable. It gives an elegant and beautiful look. From A-line kurtas, Anarkalis to different patterns and solid kurtis, they have a very wide categories to experiment with. Here are some best sites for kurtis, especially curated for you so you can find your perfect kurtis.
Nowadays, Kurtis can be paired up with anything like denim jeans, palazzos, or leggings. Short kurtis or tunics with traditional designs go well with long skirts. They all look fabulous.
Let's have a look at these best sites for kurtis.
Farida Gupta
The label is owned by Farida Gupta who had intense love for colors and patterns from a very young age. Being a full-time mother and part-time designer she is finally pursuing her true calling. The label has created employment for a plethora of local artisans. Their vision is to see themselves as the world's leading brand in Indian Ethnic Wear. They aspire to stay true to their core values whilst focusing on the customer and the artisan in an equal sense.
Collection: They have kurtas, dupattas, bottom wear, loungewear and winter wear in their collection.
Indya
Indya – the ethno-fusion brand was started in the year 2016. Not quite ethnic, and not all-out Western, the brand toes a fine-line between the two schools of dressing. They promise designer luxe at very affordable prices, quality products designed in compliance, fusion occasion wear clothing that exudes glamour and class, western silhouettes with artisanal Indian detailing, fabrics, and embellishments, and feminine, flattering, comfortable and thoughtfully crafted for the Indian women of today.
Collection: They avail collections in clothing, kurtas, co-ord sets and much more. There kurtas have different categories like shop by trends, shop by occassion and shop by style.
Saaki
Saaki is a fashion exploration by South-Indian actress Samantha Akkineni for the collective modern women. Their design aesthetics are rooted in Indian sensibilities of craftsmanship with functionality, timelessness and quality at its core. Saaki is inspired by Samantha's love for fashion and her journey in life.
Collection: At Saaki, there is something for everybody be it a college going girl or a working women. They have collections of curated craft wear, gala festive wear and joyful everyday wear.
Fashor
Fashor exists for the love of fashion. Their vision is to capture the imagination of Indian audiences throught their designs focused approach. They are on a mission to fulfil the fashion aspirations of all Indian Women who are today embracing their individuality with immense pride, poise and charisma. Fashor has unique and elegant collection which makes this site a part of our best sites for kurtis list.
Collection: They have collection in different fabrics like cotton, rayon, georgette and chanderi with styles like embroidered, layered and flared in wide range of colors.
House of Chikankari
House of Chikankari is an ode to all mothers who keep their needs aside to fulfil their daughters' dreams and the loving daughters who always strive to bring a smile on their mothers face. Their vision is to re-instill the pride of the artisans in their exquisite craftsmanship and sustain it for generations to come through our insatiable love for Chikankari. At House of Chikankari, every piece tells a unique story.
Collection: Their collection incudes kurtas, short kurtas, dupattas, occasion wear. They also have collection of handbags, clutches and potlis.
Okhai
Okhai offers handcrafted apparel and lifestyle products created by rural artisans from across India. These artisans are gifted with the talent and traditional skills to craft exquisite designs in styles that are unique to their culture and heritage. In the absence of any other significant income earning opportunity for the rural women of Okhamandal, it became imperative to provide them with a source of livelihood. Okhai gave these women the to earn for themselves and their families.
Collection: They have a very beautiful collection with unique names and give a great impact. Each outfit gives a different vibes and adds up the traditional touch to it. They have handblock print, navratri and much more on their sites. The reason it is in our best sites for kurtis is its unique collections in every category.
Jaipur Kurti
The brand is esablished in Jaipur. The founders of the brand are Mr. Anuj Mundhra and Mrs. Vandana Mundhra. Jaipur Kurti caters to women of all age groups—its wares are available in all sizes—and focuses on making every woman feel like she owns her own style, trend and tradition. That is why it is included in our best sites for kurtis list.
Collection: They have collection of kurtis, bottom wear of all types, western and skirts. Different prints and patterns are available.
Koskii
The name "Koskii" is synonymous with fashion, quality, and affordable Indian wear. Koskii, the term for 'girl' in the Navayati language, stands tall on a 150-year tradition in the textile industry. At Koskii, they promise personal style, high fashion, crafted with perfection, ethical practices and customisation. It is the best site for your bridal wear clothes shopping.
Collecion: They have collection of silk sarees, lehengas, sharara suits and bridal collection at their website.
Odette
The founder of Odette is Mamta Roy, her understanding and interpretation of fashion speak of an avant-garde woman. An entrepreneur whose values reflect from what she has learnt from her father, Shri Murari Lal Poddar. Odette's fine collection is the reason for which it is a part of our best sites for kurtis list.
Collection: They have a fine collection of kurta sets on their website.
Varanga
Varanga encourages extremely adorable style senses which are deeply rooted in our rich culture & traditions. With time, the consciousness to encourage Indian artistry has tremendously increased. Along with that, the need for comfortable clothing tailored to suit different occasions and purposes which is why Varanga has given a new dimension to indian ethnic wear by making Kurtis a new cool among young Indian shoppers.
Collection: They have collection of various prints and colors in different varieties like palazzos and kurta sets.
Kessa
Kessa is led by and led for women since inception, making it easier to tap into the complicated conscience of an Indian woman. It is a story of three women Pallavi Rathi, Anuradha Maheshwari and Anamika Yadav. Bonded by blood but united by fashion, the trio have been a relentless source of encouragement to each other alongside their ever supporting families.
Collection: They have collection in women clothing, accessories, home & linen, utilities and much more.
TAGGD
TAGGD believes in discovering and bringing the most exclusive home grown Indian brands to the upbeat consumer. They are the fastest bridge between trendy, designer pieces and affordability. Bringing you 300+ home grown brands from across the country, the team believes in being Vocal For Local, while supporting new emerging brands.
Collection: They have collection of trendy kurtis and kurta sets with vibrant colors and prints or patterns.
Gulabi Dori
Gulabi Dori is housed in the beautiful Pink city of Jaipur. They are the preferred destination for contemporary and ethnic fusion. Their dream is to showcase art and craftsmanship of Jaipur across the globe and they hope to make a difference to the livelihoods of hundreds of artisans and their families.
Collection: They have collection of kurta sets, anarkalis, poshaks, gowns and unstitched dresses.
V2
V2 believes in providing best quality products at its true price & with great online shopping experience. Ram Chandra Agarwal started his business journey in 1994 from Kolkata under the name of Vishal Garments. He has been with Vishal Retail since its inception in 1997. Affordable price range and easy accessibility makes it a part of our best sites for kurtis list.
Collection: They have a very good collection of kurtis on their website.
Westside
Westside was established in 1998 as part of the Tata Group, Trent Ltd. It is one of India's largest and fastest growing chains of retail stores. Their vision is to design and deliver fashion & lifestyle brands, while always keeping it fresh.
Collection: They have huge collection in ethnic wear with great designs.
The Boozy Button
Blame it on that one night when our darzi drank a bottle (or two) of chardonnay. The tipsy in him mixed the designs and now what we have is The Boozy Button. The girl who's busy by the day and boozy by the night.
Collection: They have collection of kaftans where you can find latest trendy designs
Flipkart
Flipkart was launched in 2007. It has become a leading brand of e-commerce marketplace in India started by a team of 2. It has millions of people associated with it.
Collection: Flipkart avails wide range of kurtis with different styles, material, colors and sizes.
Nykaa Fashion
Nykaa Fashion is an in-house brand of Nykaa. It was launched in 2018. The founder of Nykaa Fashion, Falguni Nayar strongly thinks that women today are ready to be inspired and shop in a way that truly inspires them. It's less about discounts and more about trend and quality. Nykaa's trustability and premium quality products makes it a part of our best sites for kurtis list.
Collection: They have a collection of kurtis under various brands. They avail a very good quality products with safety and refund policies.
Shoppers Stop
Shoppers Stop is home to a multitude of leading international and national brands for apparels, fragrances, accessories, cosmetics, footwear, home décor and furnishings catering to the needs of the entire family. They aspire to provide their customers a memorable international shopping experience. They are one of the largest chain of department stores across India. This is the reason it is in our best sites for kurtis list.
Collection: They have collections in different categories like watches, kurtis and much more.
Sigma Trends
Sigma Trends is an Indian company primarily shipping to Indian customers committed to deliver Innovation and Convenience to its customers. Every month, Sigma Trends curates unique items and products that are of latest and trendy. They started in 2018 and it is their mission to only list the BEST and most AFFORDABLE items on this website.
Collection: They have printed, anarkali, a-line, embroidered and casual types of kurtis available at their site.
Ethnic Roop
Ethnicroop is an online platform where you will get a great and diverse variety of stylish and designer attires. They believe that clothes verbalize a lot about us, our personality, style, tradition, and culture. That's why they provide best products for us.
Collection: Ethnicroop has a collection of sarees, salwar-suit, lehengas, and kurti-palazzos.
Utsav Fashion
The journey of Utsav Fashion began in the year 2000 with the opening of our first wholesale and retail outlet in Jaipur, India. After the success of this store, Utsav Fashion launched its online store in 2003, never looking back since then. Today, it is the world's preferred choice for Indian Ethnic Fashion and sets new standards of customer delight every day.
Collection: Utsav Fashion avails indo-western, lehenga, salwar-kameez, kurtis and much more in their stores and online site.
Biba
BIBA, a synonym for pretty women in Punjabi, is a home-grown fashion brand, started by Mrs. Meena Bindra in 1988. Since then, it has become synonymous with ethnic wear in India. BIBA's journey so far has been nothing but momentous and incredible, and the story behind the brand is as awe-inspiring as the woman who created it.
Collection: Biba offers collection of kurtis, accessories, footwear, wedding store and much more with great work on each and every piece of cloth they sell.
Ethnic Smart
Ethnic Smart's principle "World class quality standards" has kept them in the hunt as the most preferred and trusted ethnic clothing brand. Their vision is to support the individual to start their own clothing store, empower him/her to level the playing field where only big textile players existed.
Collection: They have a fine collection of latest designs of kurtis, gowns and lehengas.
Bunaai
In 2016, Pari Choudhary launched 'Bunaai', the much-awaited women's only brand, that has received numerous accolades from its valued customers to date. As a brand closely connected to our roots, the team at Bunaai makes sure that the 'Women of Bunaai' truly embrace the essence of their ethnic beauty and lead the way.
Collection: Bunaai avails a beautiful collection of tie-dyed dresses, kurta & suit sets, night wear, bed linens and shoes.
Amrutam Fab
A large majority of clothing for women has evolved from garments like saree, lehenga, kurti, palazzo is now as in trending and sharara suit. India is the second most populous country in the world and it shows great diversity in its population as well. Ethnic clothing is greatly influenced by the religion people follow. Their wide range makes it a part of our best sites for kurtis list.
Collection: It has unique collection in fusion wear, shararas, sarees and kurtis.
New India Fashion
The Ethnic Fashion store for traditional Indian wear. Our one stop online platform offering the widest variety of ready to ship, custom stitch popular and trendy ethnic fashion.
Collection: They have good collection of kurtis with floral prints and vibrant colors.
Sabhyata
With a motive to redefine ethnicity Mr. Anil Arora and Mr. Pankaj Anand opened up Sabhyata's first store in Delhi at Lajpat Nagar in the year 2003. Sabhyata as the name depicts is a true reflection of Indian Ethnic wear. The Brand has 120+ Exclusive outlets Pan India and has a presence at more than 200+ Multi brand outlets.
Collection: The product line of Sabhyata includes the entire gamut of ethnic wear for women including Kurtas, Kurtis, Patialas, Churidars, Salwars, Dupattas, and much more.
Fabindia
At Fabindia they celebrate India, and endeavour to bring all that we love about India to customers around the world. Fabindia is a legacy brand focusing on handcrafted, indigenous products. The company has established a brand built on artisanal heritage and tradition, inherited across various product categories.
Collection: Fabindia avails indian sets, kurtas, churidars, lehenga sets and salwars.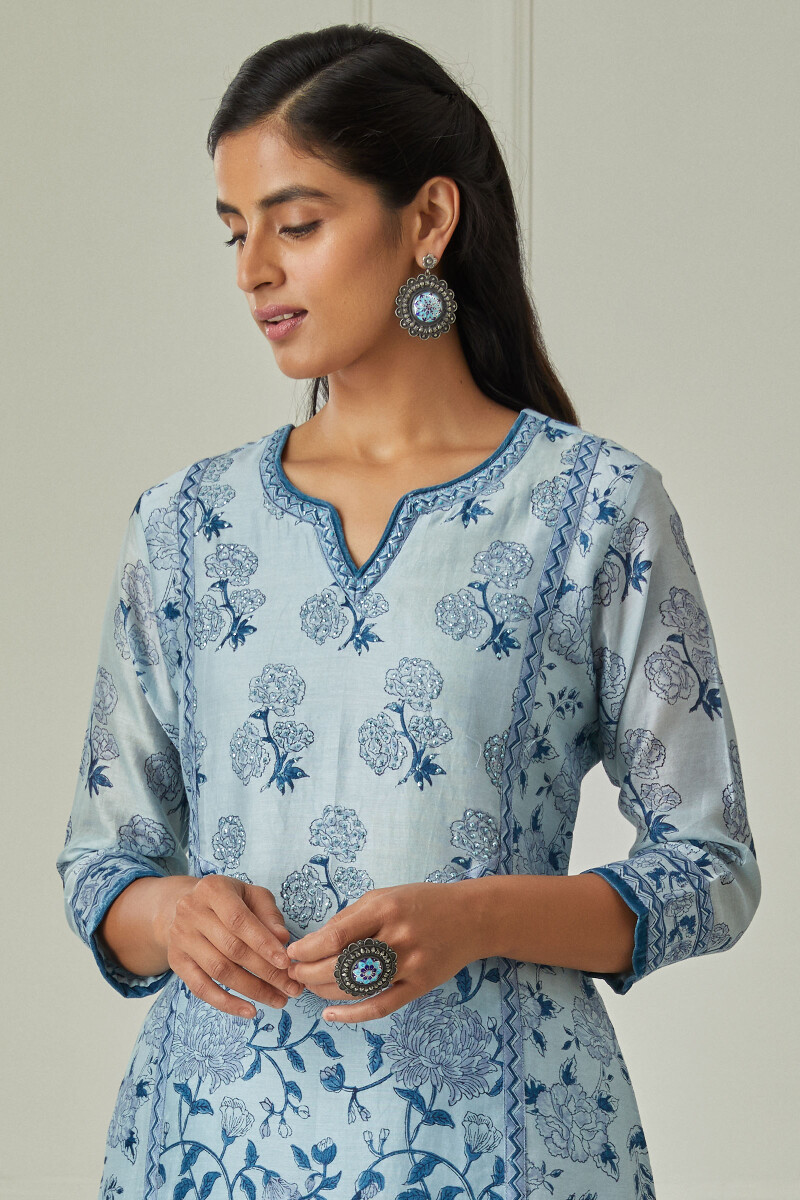 Mirraw
Mirraw was founded by Shailesh Jain & Anup Nair in 2011, their products make their customers look incredible. With a great fan following in India, US & Europe. Mirraw is extremely focused on ethnic wear and wants to dominate this space in the coming few years. Mirraw's exceptional collection makes it a part of our best sites for kurtis list.
Collection: Mirraw has a collection of kurtis in material like chanderi, silk, chiffon, crepe and cotton with different amazing styles which suits you best.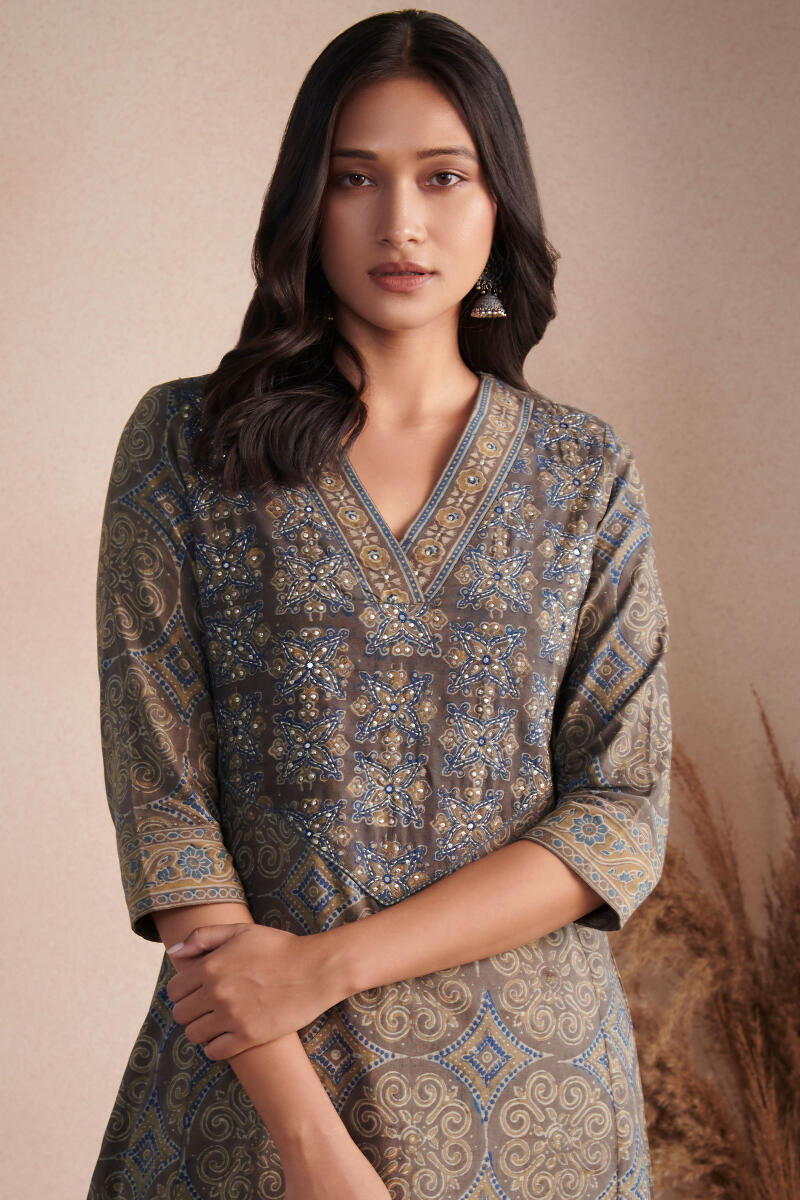 Conclusion
The list of best sites for kurtis has come to an end. We have especially chosen these sites so that their collection suits your dress sense. Hope you enjoy this best sites for kurtis and get kurtis for yourselves. Have Fun. Happy Shopping.
Click here, to check out top websites for buying home decor.