The internet has become a hotbed of new talent and an incredible library of web series in recent years, making binge-watching our favourite pastime. We have curated all time favourite Indian web series list for you.
While, with the introduction of web series in the country, a new wave has compelled us to watch Indian web series content that is both unique and engaging. Today's artists are not afraid to think and create outstanding content, which is assisting the audience in comprehending the depth of film while also enjoying it.
Let's have a look at these indian web series list:
Paatal Lok
Paatal lok is a crime-thriller web series available on Amazon Prime. The series is based on Tarun Tejpal's novel "The Story of My Assassins." Hathiram Chowdhary (Jaideep Ahlawat) is a cynical officer who is assigned to investigate a high-profile case in the show. He is dragged into the darker regions of the underworld as he is caught up in the investigation. Paatal Lok is based on the traditional conceptions of Svarga, Dharti, and Paatal (heaven, earth, and hell), which serve as metaphors for India's many classes and the four estates, with Paatal (hell) serving as the main plot point in East Delhi.
Special Ops
Special Ops is an action espionage thriller series available on Hotstar Specials. The series follows Himmat Singh ( Kay Kay Menon) of the Research and Analysis Wing who finds similar patterns in terrorist attacks and is convinced a single person is behind all the attacks. His task force team of five agents living in various parts of the world aim to catch the mastermind. It is in our Indian web series list.
Panchayat
Panchayat is a comedy-drama series available on Amazon Prime. Panchayat shows the experiences of a city boy who after completing his graduation gets a low salary job in a remote village called Phulera. It chronicles the life of an engineering graduate who joins as a Panchayat secretary in a remote village Phulera of Uttar Pradesh due to lack of better job options.
Four More Shots Please!
Four More Shots Please! is available on Amazon Prime. Through friendship and glasses of tequila, the series follows four unabashedly flawed women (two in their 30s and two in their early 20s) as they live, love, make mistakes, and discover what really makes them tick in millennial Mumbai.
Kota Factory
Kota Factory is a comedy drama series available on The Viral Fever (TVF), Youtubue. The story takes place in Kota, Rajasthan, a popular educational destination known for its coaching centres. The programme features Vaibhav (Mayur More), a 16-year-old who travels to Kota from Itarsi. It depicts student life in the city as well as Vaibhav's efforts to get into IIT by passing the JEE Advanced exam. The first black and white hindi web series in India, telling the true story of Kota coaching and the race to pass engineering admission exams. The audience was drawn to this series because of the accessible dialogue.
Gullak
Gullak is a comedy-drama series made for TVF available on Sony Liv. The series follows the Mishra family, which includes Santosh and Shanti Mishra, as well as their kids Anand "Annu" Mishra and Aman Mishra, and stars Jameel Khan, Geetanjali Kulkarni, Vaibhav Raj Gupta, and Harsh Mayar[5], with Sunita Rajwar as their neighbour. Gullak was delightfully amusing, bringing back fond childhood memories for all of us.
FLAMES
FLAMES is a romance-comedy drama series available on TVF Play and MX Player. The story revolves around a studious student Rajat who falls for Ishita, the new girl in the tuition. Rajat's BFFs, Pandey & Anusha's friendship is beginning to turn into a relationship. It is in our Indian web series list.
Mirzapur
Mirzapur is an action crime thriller web series available on Amazon Prime. The hammer-wielding Akhandanand Tripathi is the mafia don of Mirzapur and a multimillionaire carpet exporter. Munna, his son, is an unworthy, power-hungry heir who will go to any length to gain his father's fortune. He crosses paths with Ramakant Pandit, an upstanding lawyer, and his sons, Guddu and Bablu, during a wedding procession. It snowballs into a game of ambition, power, and money that jeopardises the city's fabric.
Inside Edge
Inside Edge is a sports web series available on Amazon Prime. The Mumbai Mavericks, a T20 cricket team in the Powerplay League, are the subject of Inside Edge. Set in a world of competing interests where selfishness is almost a virtue and money and power go hand in hand, the series follows the ups and downs of the Powerplay league as the Mumbai Mavericks deal with ownership issues and match fixing allegations.
Sacred Games
Sacred Games is a crime thriller web series available on Netfllix. India's first Netflix original series, it was produced and directed by Vikramaditya Motwane and Anurag Kashyap as Phantom Films. The story revolves around a Mumbai Police inspector Sartaj Singh who seeks validation from a police force he hates for its corruption. Ganesh Gaitonde is a notorious crime lord who has been missing for 16 years. In season two of the show, flashbacks detail his origins and how he became Mumbai's crime lord.
The Family Man
The Family Man is spy thriller web series available on Amazon Prime. Srikant Tiwari, a senior officer in the Threat Analysis and Surveillance Cell (TASC), and his best friend and colleague JK Talpade, both of whom work for the National Investigation Agency (NIA) of India, are the central characters in the novel. He is a father of two children who is married. The first season chronicles an investigation into a possible terrorist attack, as well as a slightly tumultuous family life. Real-life newspaper articles served as inspiration for the performance. There are three seasons in all.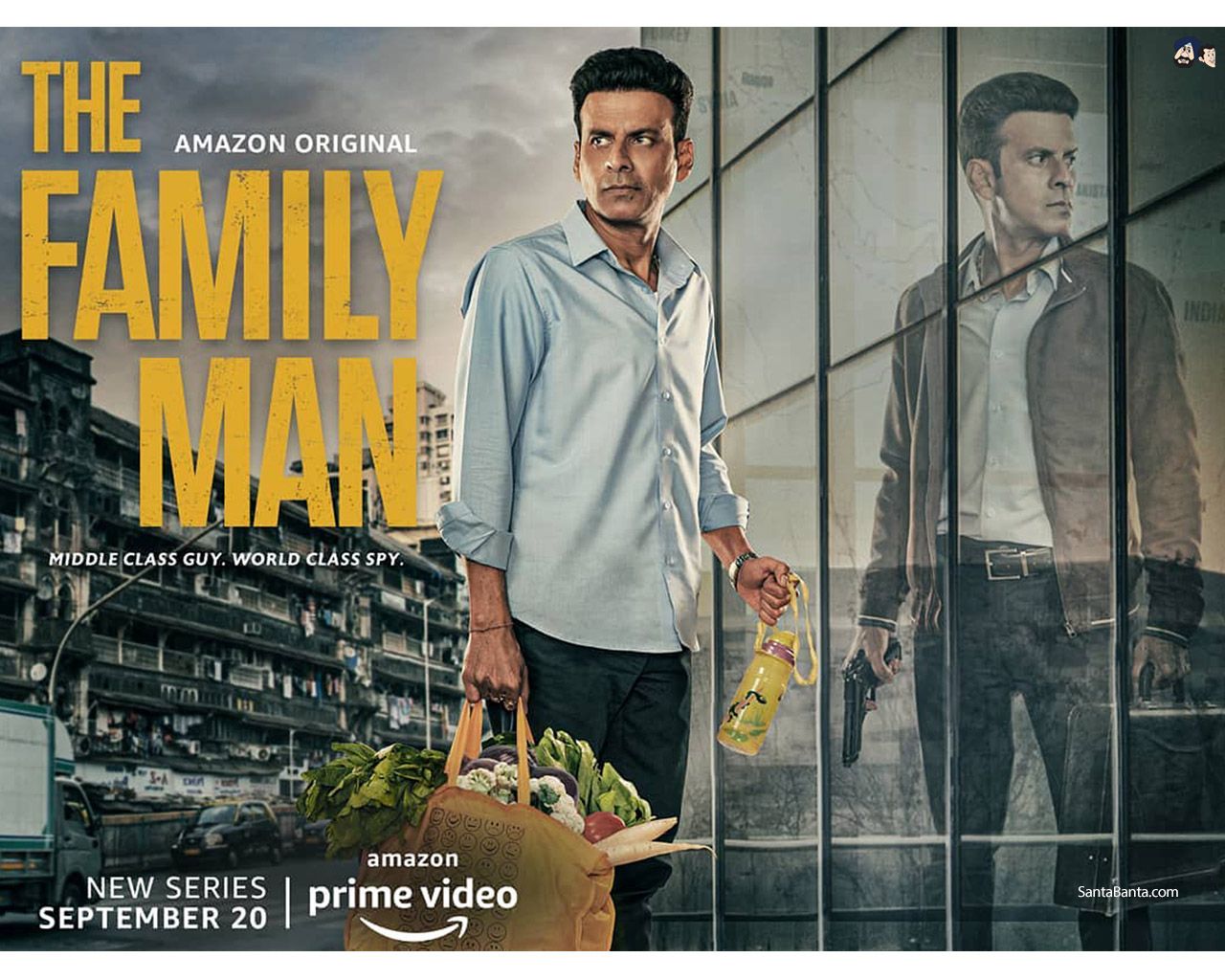 Delhi Crime
Delhi Crime is a crime series available on Netflix. It is based on a gang rape crime that occurred in the Munirka neighbourhood in South Delhi in 2012. The series picks up after a gang rape, with Deputy Commissioner of Police (DCP) Vartika Chaturvedi tasked with tracking down the perpetrators of the crimes and subsequent death of the female victim.
The Raikar Case
The Raikar Case is a family drama and murder mystery series available on Voot. The storyline is that the youngest son of an affluent family is found dead, but the police rule out the possibility of suicide. When they start investigating the family members, dark secrets start spilling out. It is in our Indian web series list.
Breathe : Into The Shadows
Breathe : Into The Shadows is a crime drama available on Amazon Prime. The story revolves around Dr. Avinash Sabharwal (Bachchan) finds his 6-year-old daughter Siya kidnapped by a masked man. The kidnapper demands that Sabharwal kills a man in order to get his daughter back. In reality, it is Sabharwal himself who is the masked man, as a result of his multiple personality disorder.
Bard Of Blood
Bard of Blood is a spy thriller series available on Netflix. Kabir Anand is a former Indian Intelligence Wing (IIW) agent who has fallen out after an operation that resulted in his partner's death. When four Indian intelligence officers are captured by Taliban in Quetta, the secret service director Sadiq Sheikh summons Kabir to rescue them. It is in our Indian web series list.
Code M
Code M is a mystery web series available on both Alt Balaji and Zee5. The series revolves around an Indian Army Lawyer Monica Mehra who discovers a conspiracy plot during her investigation of a military encounter case. The series contains 1 Season in which 8 Episodes are there. The main lead is played by Jennifer Winget (Monica). This series raises issues around casteism, homosexuality, honour killing and many more social topic.
Criminal Justice
Criminal Justice is a crime thriller legal drama web series available on Hotstar Specials. A middle-class cab driver has his life turned upside down after being falsely accused of murder. The role of main lead is played by Vikrant Massey (Aditya Sharm). The series is split into 10 episodes. It is in our Indian web series list.
Abhay
Abhay is a psychological crime thriller web series available on Zee5. The story revolves around life of SP, Abhay Pratap Singh who solves different cases along with his team which includes Inspector Komal and some other officers. He has a son named Saahil towards whom Abhay is overprotective due to Abhay's past which includes officer Natasha and her informer Govind. Govind is back to take his revenge from Abhay who was the reason behind Govind's family's death. Will Abhay be able to solve all the cases? Or will he lose to Govind's quest for vengeance? The series contains 3 seasons.
Rangbaaz
Rangbaaz is a biography action crime web series available on Zee5. Rangbaaz is based on the true story of Shri Prakash Shukla (Shiv Prakash Shukla in the series), a ruthless gangster and Gorakhpur, Uttar Pradesh's most wanted criminal. The series chronicles his rise from DDU student to India's second most wanted criminal. Ram Shankar Tiwari, who was influenced by Hari Shankar Tiwari, and Chandra Bhan Singh, who was inspired by Suraj Bhan Singh, are two other figures from Shree Prakash's life (former MP from Mokama, Bihar).
Apaharan
Apaharan is an action thriller web series available on Alt Balaji. Rudra Srivastava (Arunoday Singh), a senior Uttarakhand police inspector, is persuaded to kidnap a young girl named Anusha (Monica Chaudhary) at the request of her mother (Mahie Gill). The story concerns a cop named 'Rudra' who is wrongfully accused and sentenced to three years in prison. The mystery of an abducted girl's murder is central to the plot.
Engineering Girls
Engineering Girls is available on Zee5. The story revolves around three female engineering students must handle dorm drama and relationship issues while they work to make their dreams come true. This series has three well known faces like Sejal Kumar, Barkha Singh and Kritika Avasthi.
Hostages
Hostages is a crime thriller web series available on Hotstar Specials. Surgeon Dr. Mira Anand (Tisca Chopra) is supposed to perform a routine operation on the chief minister, but the night before the procedure, her family is held hostage and she is forced to assassinate her unaware patient in order to save her family, forcing her to make a decision. Season 2 begins a week after season 1. Handa is still being held captive, and the entire crew is preparing to travel to Nepal to do the bone marrow transplant. When Handa tries to flee, an unforeseen change of plans forces the crew to seek sanctuary in a rundown old mansion, where a hostage scenario ensues.
Scam 1992
Scam 1992 is a financial thriller drama and biopic of Harshad Mehta available on Sony Liv. Harshad Mehta is an ordinary Gujarati salesman who lives with his parents, wife Jyoti, and brother Ashwin in a tiny one-room apartment in Mumbai's Gujarati dominated district of Ghatkopar. He joins the Bombay Stock Exchange as a "jobber" after completing a variety of odd jobs. He soon establishes his own consulting firm because he is dissatisfied with his progress. He quickly accumulates a large amount of fortune by exploiting market flaws and bribing various officials. In a parallel story, journalist Sucheta Dalal is looking into Mehta's firm after receiving information from a bank employee concerning Mehta's involvement in a State Bank of India scam.
Typewriter
Typewrite is a horror-suspense web series available on Netflix. The story revolves around a haunted house and an old book that stir the imaginations of young wannabe ghost hunters, but when a new family move to town, the home's buried secrets resurface. It is in our Indian web series list.
Aranyak
Aranyak is a crime thriller web series available on Netflix. The plot reveals story of Himachal Pradesh town of Sironah, two morally upright officers, both battling their own inner demons, try to find the person responsible for the alleged rape and murder of a teenage girl who had ostensibly come to spend the holidays with her mother, a foreign national, in the picturesque town.
Asur
Asur is a crime thriller web series available on Voot. Asur is set in the mystical city of Varanasi and follows Nikhil Nair, a forensic expert-turned-teacher who returns to his roots at the Central Bureau of Investigation, where he, along with his former mentor Dhananjay Rajpoot, finds himself in a cat-and-mouse game with a ruthless serial killer. The story that follows is a mix of suspense, mythology, and the killings of people who have nothing to do with one other.
College Romance
College Romance is a romance comedy web series available on Sony Liv. Naira, Trippy and Karan's college life is full of Yaar, Pyaar and bakchodi. Trippy has a new crush, Karan is confused about his relationship and Naira is trying to help them. Will their love life come back on track? #YaarPyaarAurBakchodi. It is in our Indian web series list.
The Great Indian Murder
The Great Indian Murder is a murder mystery web series available on Hotstar+. The story revolves around an Industrialist Vicky Rai who gets killed at a party, the main suspects are the guests — both invited and uninvited. The series has Pratik Gandhi and Richa Chadha as main leads. It is in our Indian web series list.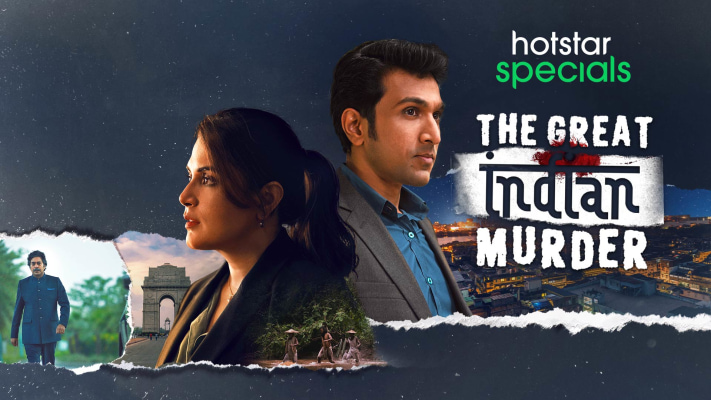 Rudra : The Edge of Darkness
Rudra is a psychological crime thriller available on Hotstar+. The story revolves around DCP Rudraveer Pratap Singh "Rudra" (Ajay Devgn) is chasing down a suspect who ends up in the hospital comatose. He is restored in the force months later after an investigation into what transpired, but the time away has taken its toll on him. It is in our Indian web series list.
Mismatched
Mismatched is a coming-of-age romance web series available on Netflix. The story revolves around Rishi Singh Shekhawat (Rohit Saraf) is a young guy who believes in the traditional way of dating: meeting in person, being drunk on love, and has come to Aravalli Institute to find his 'Future Wife.' Dimple Ahuja (Prajakta Koli) wants to be a tech wizard. Dimple is motivated, and Rishi is enamoured with her and wants to marry her.
Conclusion
So, next time when you want to watch something fun and thrilling binge-watch these series from Indian web series list. Have Fun.
Click here, to check out Top 30 sites for buying furniture.