Fashion today is all about inclusivity. While initially targeted towards ideal body types, more and more emerging fashion lines and styling brands are coming up with plus sized clothing. Body positivity is 'the' message everyone in the fashion world preaching, for all body types deserve to glam themselves up. India, a country with ever-changing industry of fashion and blooming culture, has been graciously accepting and putting the introduction of plus sized clothing and body positivity into action. It is much apparent from the ever emerging fashion lines that originate from the country or have opened up a branch here. Here are 30 such plus size clothing brands in India, in no such order of preference, that have been producing absolutely stunning collections:
(1) Stalkbuylove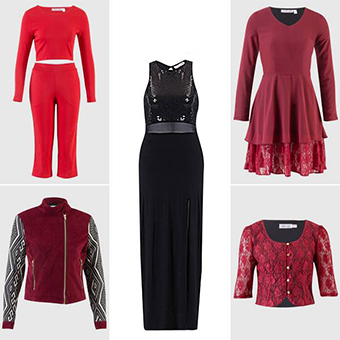 Working at the pulse of international fashion, Stalkbuylove aims to revolutionize fashion in India and provide the women items of brightening up their daily lives, ranging from clothing, jewellery, accessories and bags at addictive prices and unbeatable quality, swamping their wardrobes with an envious selection. Their plus size clothing is truly a game changer!
Shop at: https://play.google.com/store/apps/details?id=com.advictoriam.stalkbuylove
(2) Afamado
Afamado brings affordable stylish clothes, made to your size, made to match your curves. The latest styles reach the audience within 12 days of conceptualization – keeping the latest fads accessible round the year. All our designs are exclusive and tailor for all shapes and sizes, bringing about the perfect place for a plus sized clothing availability. The fit, color, look, quality, design, and comfort are all looked into personally to ensure everything is perfect.
Shop at: https://www.afamado.com/
(3) FabAlley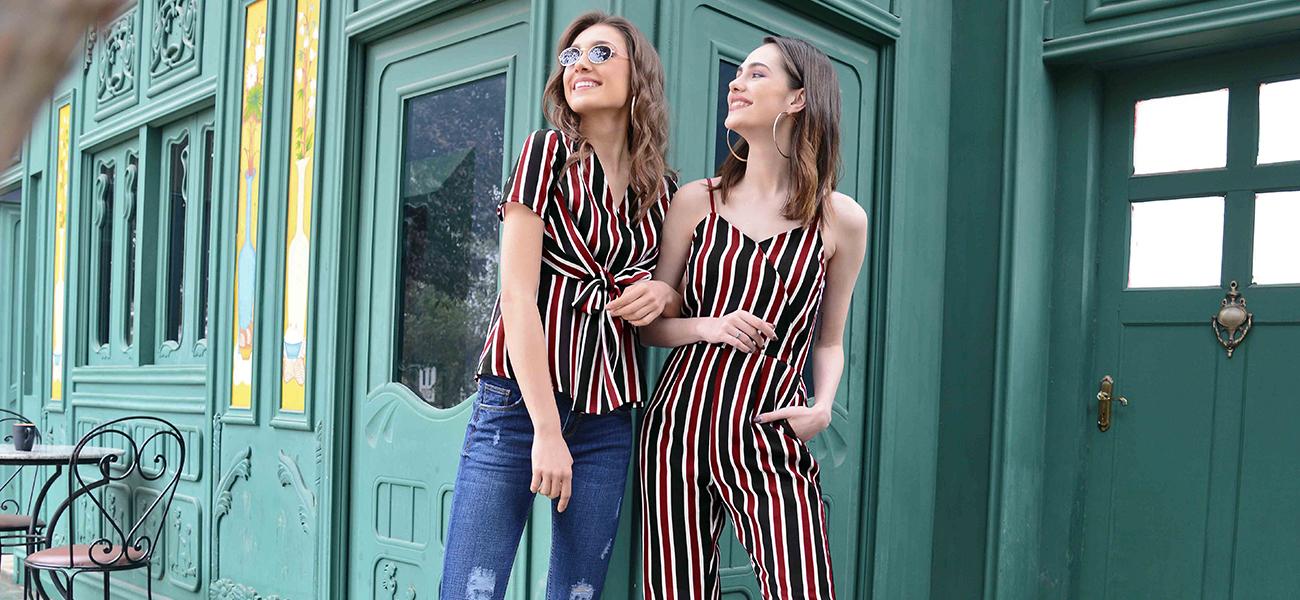 For taste-makers and trend-breakers all over the country, FabAlley has the trendiest tops, hottest dresses, skirts, jackets, shoes, bags, accessories and fashion jewellery for women. The plus size clothing section has such a wide and cute range from flowy tops to body con dresses, which are chic yet equally comfortable!
Shop at: https://www.faballey.com/?utm_source=google&utm_medium=cpc&utm_campaign=fabbrand&gclid=EAIaIQobChMIx67qtejI9wIVpZlmAh2G9A-5EAAYASAAEgLuYvD_BwE
(4) Campus Sutra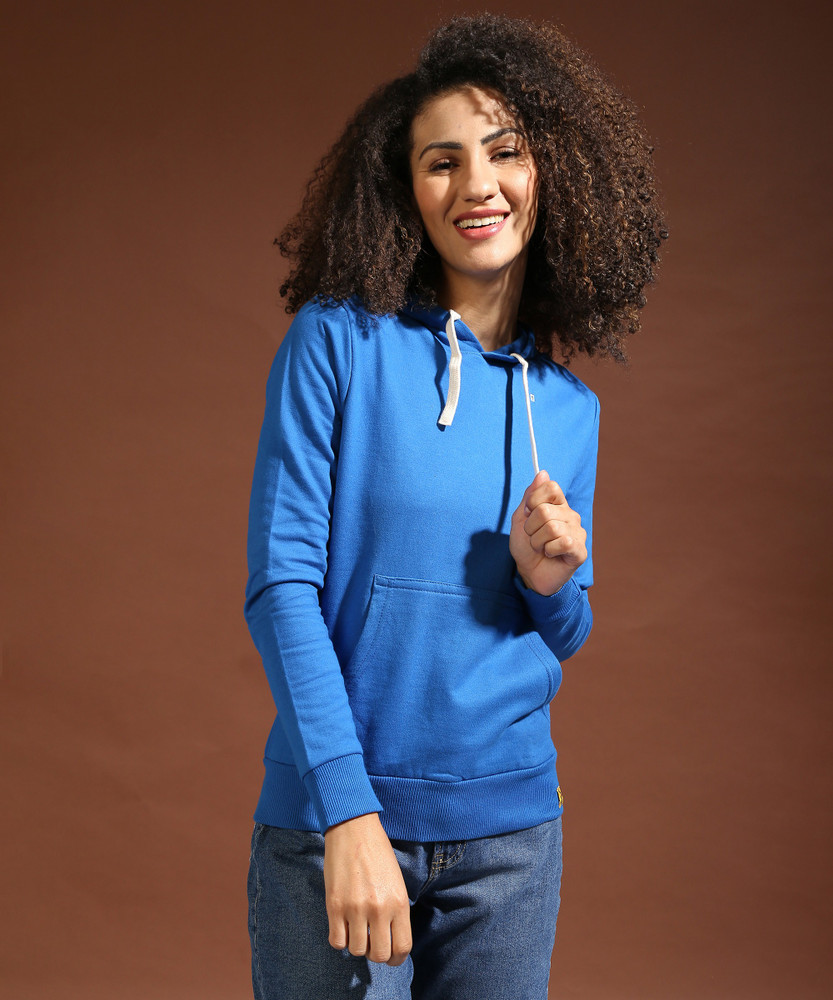 Campus Sutra is a youth brand that creates merchandise based on slice of life of a young person in India. It has cool t-shirts with funky prints, comfortable dresses, and even has a section for plus sized clothing, both for men and women, alike. If you're an uber cool college student, this will definite make you the MVP of your clique!
Shop at: https://campussutra.com/
(5) The Pink Moon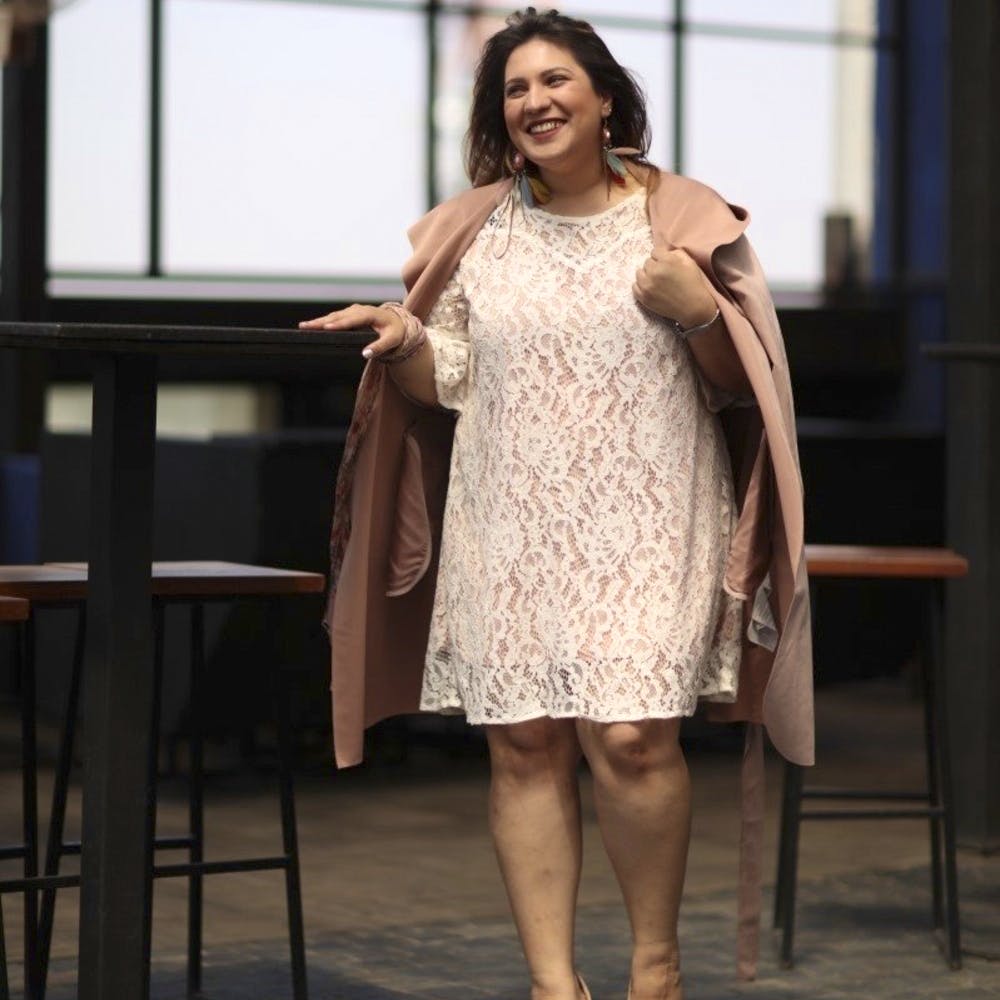 With on a mission to create a line of clothing which makes one feel comfortable and confident about themselves, The Pink Moon offers handpicked fabrics, cuts and styles which will work on every body type. The plus size options include picks from the latest trends with cute hemlines and cuts, that makes one feel absolutely on the zenith about themselves. It is one of the best plus size clothing brands in India.
Shop at: https://thepinkmoon.in/
(6) Half Full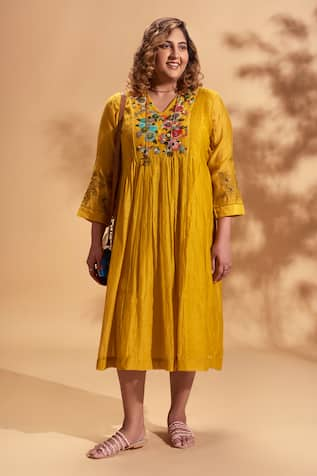 Half Full works with the rule, it is not about the size you wear, style is about how you wear your size. It is a one stop shop for all things fashion for curvy women, and allows one to try clothes in their size in the ready to wear segment, unlike any other designer brand. It is one of the best plus size clothing brands in India.
Shop at: https://halffullstore.com/
(7) Alto Moda (Pantaloons)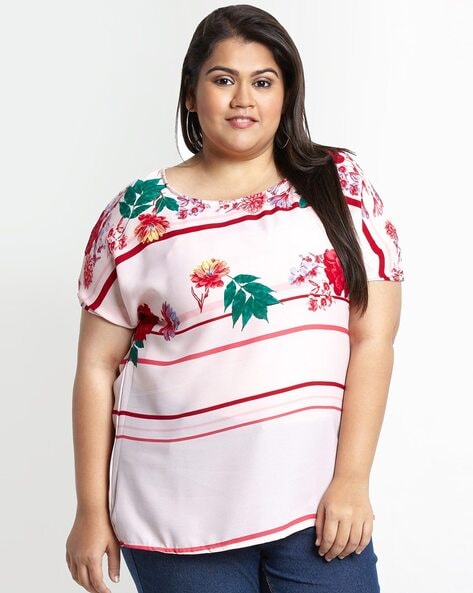 Budget-friendly plus size favourite, Alto Moda collections can be found at Pantaloon outlets across the city. The line stocks looks for both men and women. The plus size collection entails of t-shirts, dresses, kurtis in soothing colours and comfortable fits. This is the 'go-to' shop for a casual and chill outfit!
Shop at: https://www.pantaloons.com/b/Alto%20Moda
(8) Sinderellastorie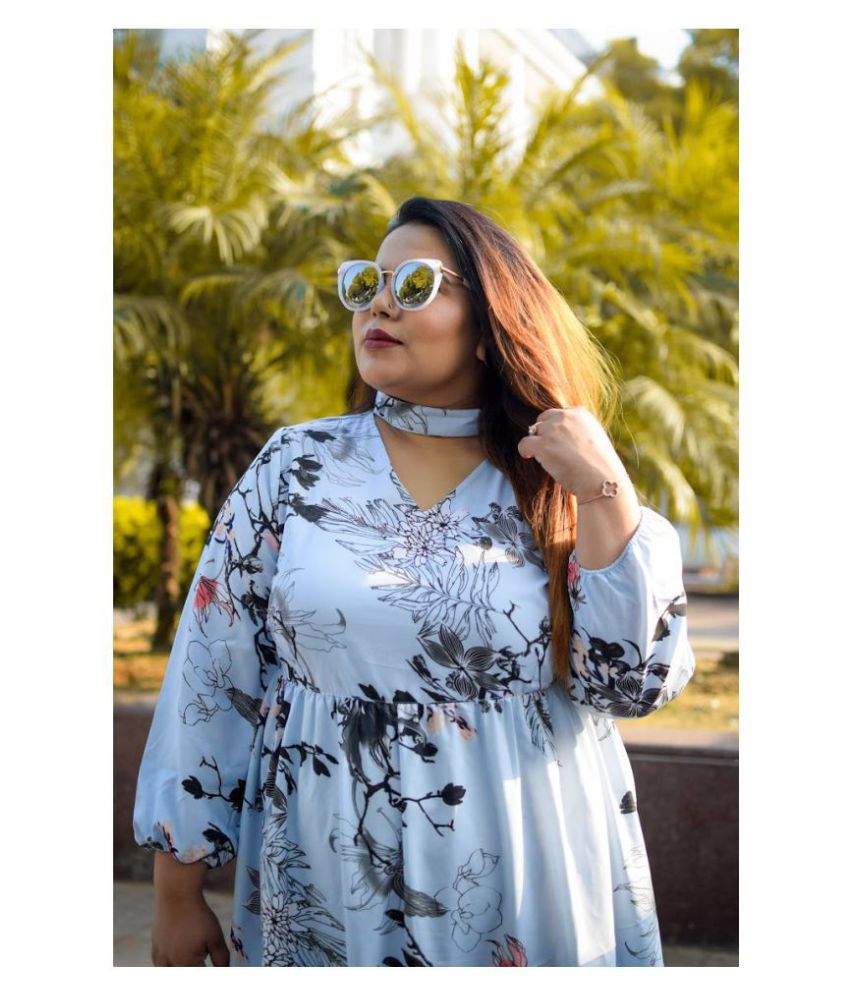 Like the 'Cinderella' story, the Sinderellastorie is one-stop clothing brand to make you feel like a living princess in your own story, irrespective eof your size and shape, with their flatteringly amazing dresses, denim products and western and indo-western line of clothing. Re-write the fairytale you want, with a wardrobe full of them! It is one of the best plus size clothing brands in India.
Shop at: https://sindrellastorie.com/
(9) Mustard
With the concept of customized fits especially for Indian body type, Mustard aims to put comfort and fit above all. The Plus size clothing section is thriving with kurtis, t-shirts, tunics and other apparels, whose beauty meets comfort mantra would make you go 'awww!'
Shop at: https://www.mustardfashion.com/
(10) Flambeur
Flambeur has its focus on A-line dresses and one pieces, suited comfortably for all shapes and sizes, and is specifically directed in making shopping easier for plus sized women. It has a varied range of colour palettes and designs to choose your fit from. It is one of the best plus size clothing brands in India.
Shop at: Flipkart, Amazon, Ajio among many others
(11) Sassy Soda Curve (Westside)
The Sassy Soda Curve, brought to you by Westside, claims to bring a revolution in the game of plus size clothing, with their trendy tees, tie and dye print dresses and sweatpants, and adorable pyjama sets. It places special emphasis on comfortable and the 'feel good' factor over all else!
Shop at: https://www.tatacliq.com/sassy-soda/c-mbh11a00181/page-1?cid=ps:LF_Sok-TataCliq-DSA-Westside:Google:Search_lifestyle&gclid=EAIaIQobChMIrYaQ9fnI9wIVUx0rCh2DHQ9AEAAYASAAEgIIJPD_BwE
(12) Urbanic
Urbanic has been 'the' raging brand amongst all others, and never fails to come up with something super cute yet incredibly posh at the same time. It is a much body positive clothing line, and the plus sized clothing section includes trendy tops, cute skirts and stylish dresses. It is one of the best plus size clothing brands in India.
Shop at: https://www.urbanic.com/?utm_source=admitad&utm_medium=1586597_&tagtag_uid=daab30da0ff52b169aac9e5e70594bc6
(13) Mango
Mango has a great name in the fashion world for being one of the most comfortable fits to be ever found. It is also reputable for its sustainability while manufacturing clothes, and offers a plethora of choices to choose from, depending on your fit, palette, aesthetic and mood!
Shop at: https://mango-india.com/
(14) Amydus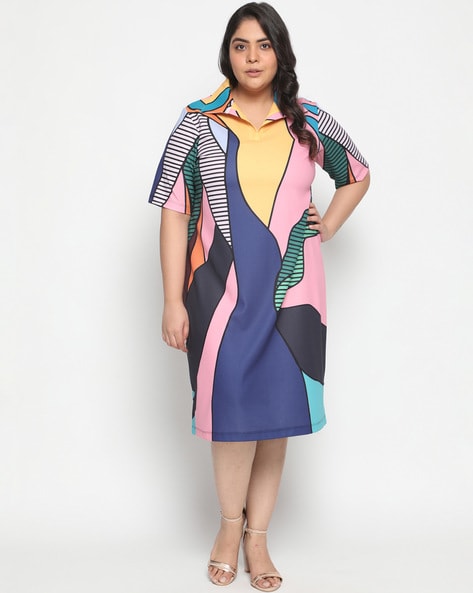 Amydus has one mission, and that is to democratise fashion across the lay of the land. It comes with a varied collection of tops, tunics and dresses for plus sized women, all aimed at making them feel comfortable in their own skin.
Shop at: https://www.amydus.com/
(15) aLL
aLL keeps to its name and has clothes for all, regardless of your gender, shape and sizes. It makes awesome and eye-catching collections for both men and women, full of funky, colourful and fun prints. It is the one-stop solution when you crave for a wardrobe of fun and sexy and is one of the best plus size clothing brands in India!
Shop at:
(16) Bewakoof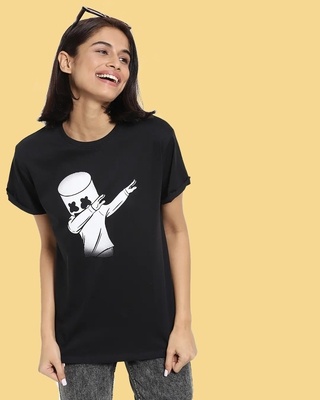 Bewakoof has made quite a mark in the teen world with its witty and sarcastic taglines and catchphrases. Its plus size section is filled with equally endearing and sarcastic prints that would make you go wild!
Shop at: https://www.bewakoof.com/
(17) ASOS Curve
ASOS brands offer in more than 30 sizes, and are committed to providing all sizes at the same price. They also work with more than 200 models to represent the varied audience. Their collection include everything from comfortable sweatshirts to embellished thigh cut dresses! It is one of the best plus size clothing brands in India.
Shop at: https://www.asos.com/women/curve-plus-size/cat/?_CjwKCAjw682TBhATEiwA9crl39-Flvwap4RmoCK6clJ3c4gDLJ0wNOPV4n1vq7iv9qgv4VgSsLyC3RoCJWIQAvD_BwE=&affid=14366&channelref=paid%20search&cid=9577&cr=4&gclid=CjwKCAjw682TBhATEiwA9crl39-Flvwap4RmoCK6clJ3c4gDLJ0wNOPV4n1vq7iv9qgv4VgSsLyC3RoCJWIQAvD_BwE&gclsrc=aw.ds&ppcadref=9834579759%7C98328368125%7Ckwd-308272743067
(18) Outryt (Ajio)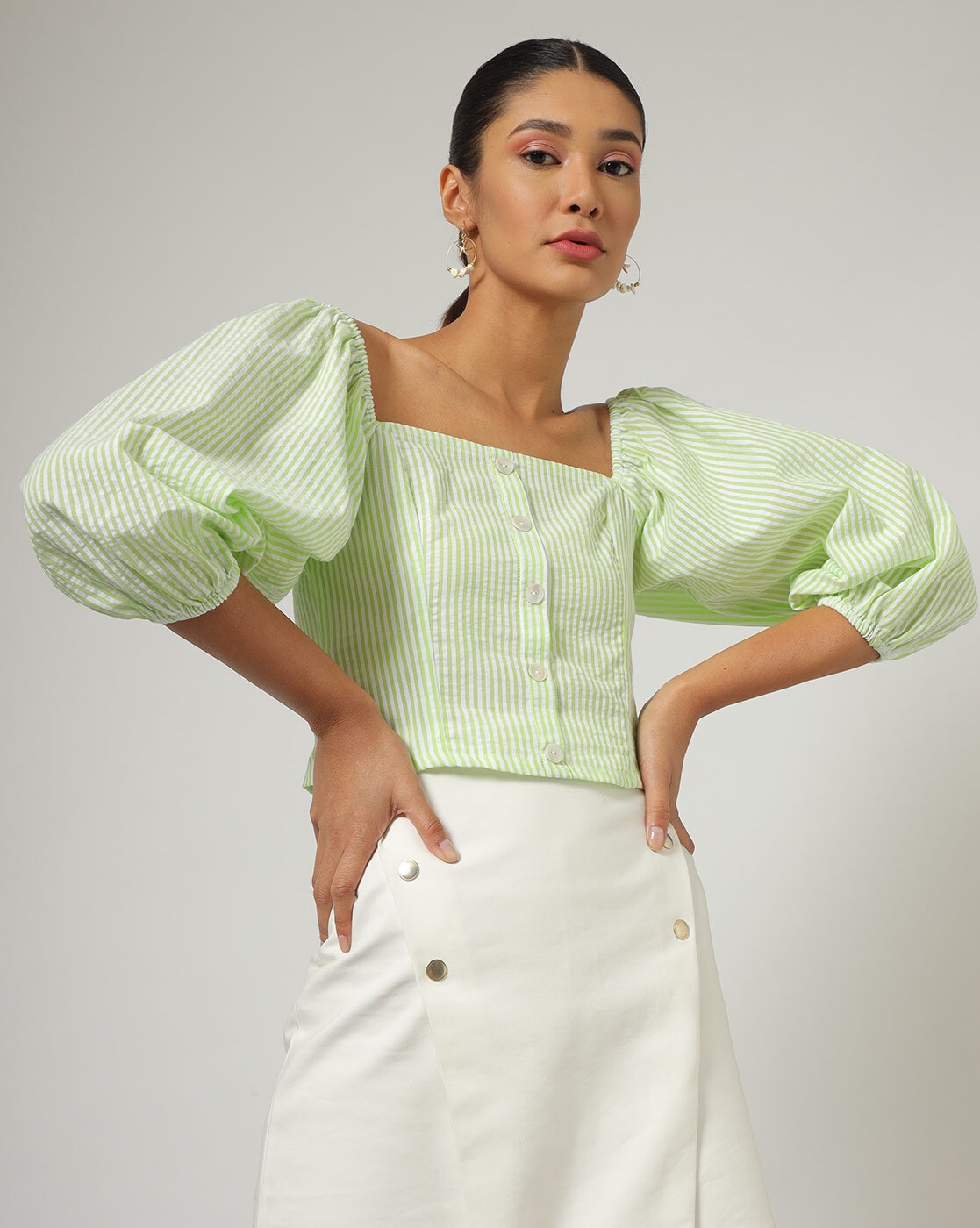 Outryt is the quintessential Brand of Bold, a seriously straight-talking brand of sassiness for every fun, urban woman. It believes in a world where every woman has her own take on life, and has the collection of trippy tunics and sophisticated suits for all sizes!
Shop at: https://www.ajio.com/b/outryt
(19) Lastinch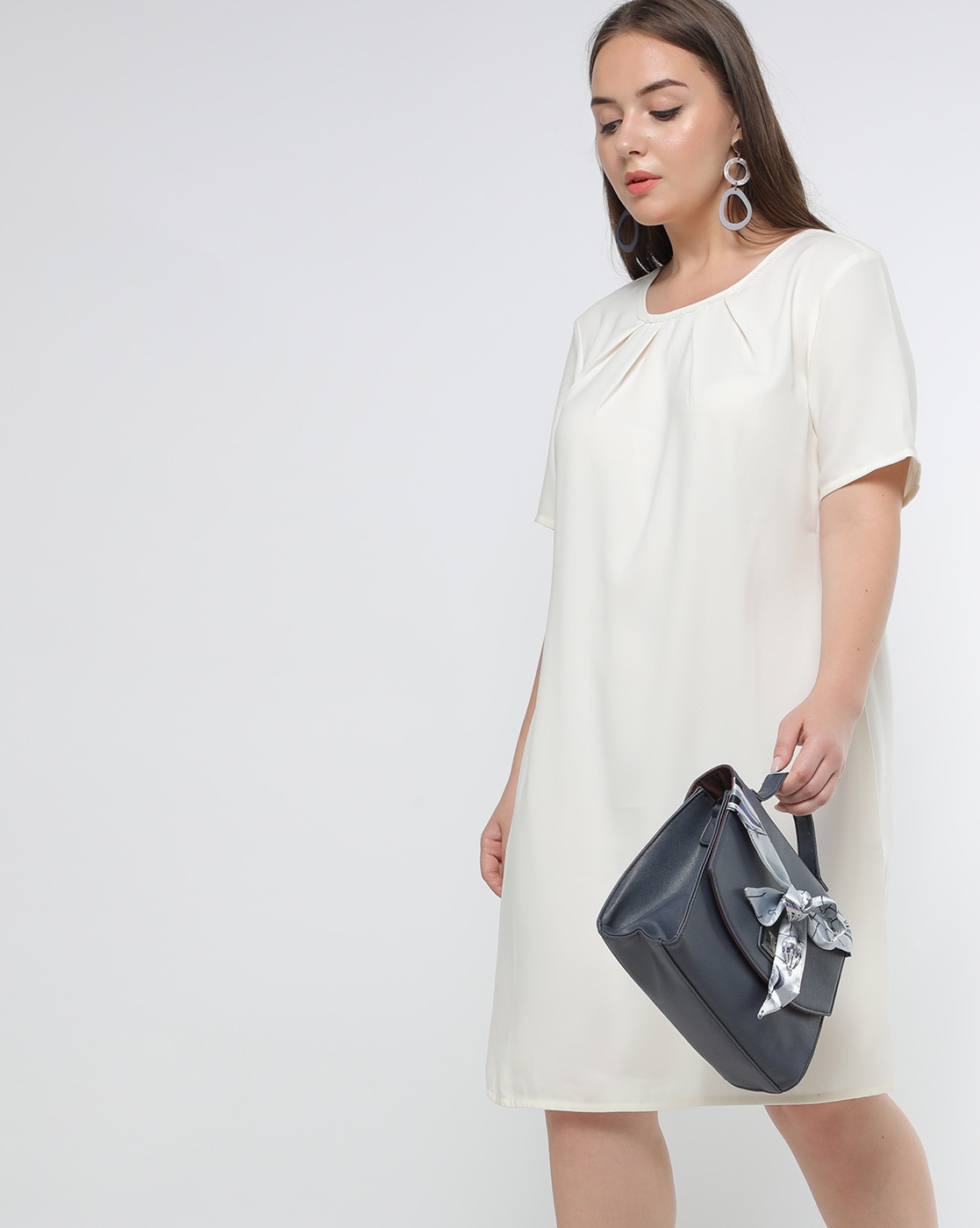 Lastinch provides you an opportunity to flaunt your curves with quality and trendy clothes, by offering an exclusive range of women plus size clothes that are designed to fit perfectly on all types of curvy bodies. While it displays both western and ethnic wear, the kurtis in here are especially beautiful!
Shop at: https://lastinch.in/Plus-size-clothing-online/?gclid=CjwKCAjw682TBhATEiwA9crl3zrw9fdK1VFghuTzKqfb316vBMhCMifpk5g-kewTMGH4Zt9EVUNLdBoCRfgQAvD_BwE
(20) The Plum Tree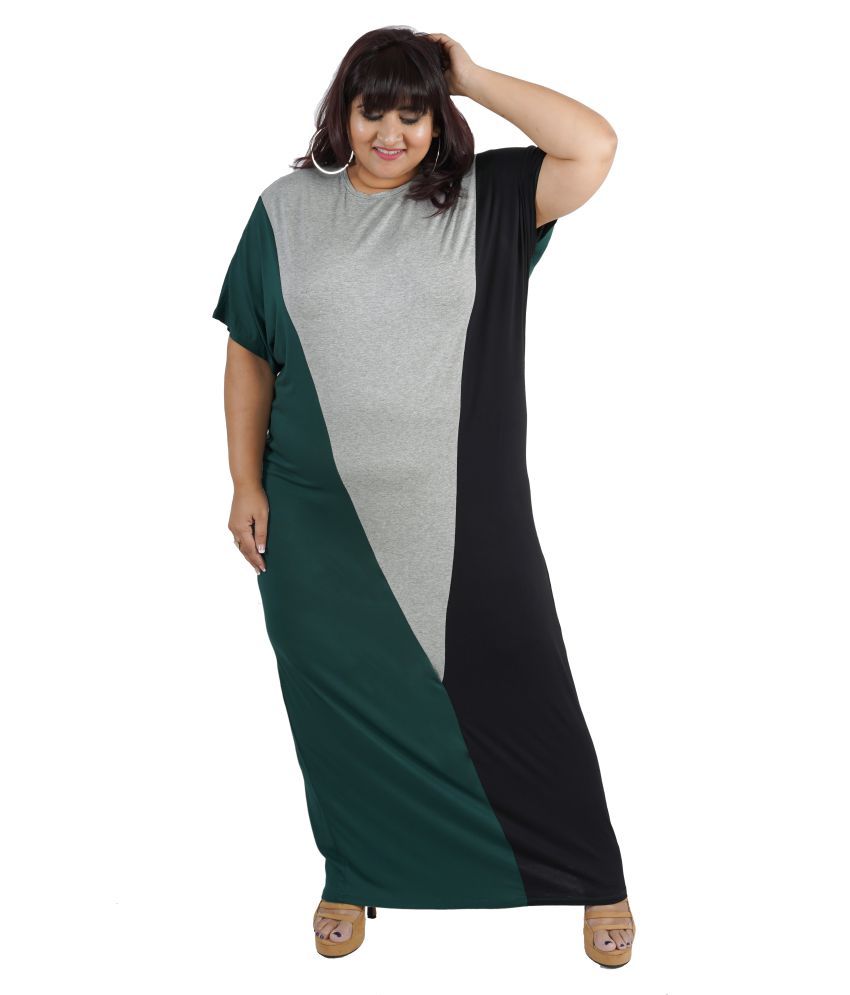 This clothing brand advocates not only body positivity but also pride and freedom of sexuality, thus enabling queens from all walks of life to feel comfortable in their own skins. The collection has an especially bohemian touch making it incredibly attractive in the books of the recent trends.
Shop at: Amazon
(21) PlusS
PlusS successfully caters to the different requirements of its customers by producing exquisite designs with fascinating shades and has an exhaustive collection of different varieties of products. It's plus size clothing collection is truly commendable! It is one of the best plus size clothing brands in India.
Shop at: https://www.pluss.in/
(22) HippoShop
HippoShop is a bold, inclusive and fashion-forward brand aimed at arming women with fashion that is an extension of themselves. Every piece they make is an amalgamation of what the customer wants peppered with global influences. Their collections include from the trendiest overalls, to the most comfortable night pyjama sets for all, plus sizes included!
Shop at: https://hipposhop.online/#
(23) bevixxen
Like the name suggests, bevixxen drives women to feel confident and witty, just like a female fox. It's collection especially dazzles with part dresses and jumpsuits, along with embellished tops and flattering bottoms. The best collection for a party animal, bevixxen celebrates feminine beauty in true sense!
Shop at: https://bevixxen.com/
(24) Lurap
Lurap is an avant-garde website offering the best fit for each personally. They offer customized style, trending designs and best fit experience for every woman. Customers can choose the style which is tailored fit by our expert professionals to create a signature style for every customer. Their aim is to offer customized clothing without boundaries, and the plus sizes clothing section for Indian customers include stylish dresses, comfortable sweatshirts, jumpsuits and many, many more!
Shop at: https://www.lurap.com/
(25) Gia (West Side)
Gia, another plus sized clothing line brought to you by West Side, is one of the most soothing body positive clothing brand around. The patterns include pastels, florals, light embellishments, checks and their loose-fitting shirt dresses are absolutely to die for! It is one of the best plus size clothing brands in India.
Shop at: https://www.westside.com/collections/woman-western-wear-gia?gclid=CjwKCAjw682TBhATEiwA9crl37d6kn22Hwlwm3eJlvrXTKwteDAe44kW8Chjobe4yWJ-fhhn3IBlSBoC38oQAvD_BwE
(26) Big Banana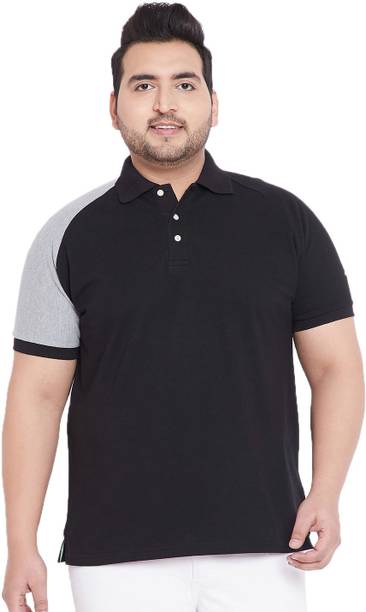 Big Banana boasts of an unconventional approach to big and tall fashion in this very common fashion space. With their motto of "Big is Awesome", they introduce plus sized clothing for both men and women alike.
Shop at: https://bigbananaonline.com/?utm_source=SHP_Google&utm_campaign=16444205180&utm_medium=137477057921&utm_content=585147843821&utm_term=&utm_source=SHP_Google&utm_campaign=16444205180&utm_medium=137477057921&utm_content=585147843821&utm_term=
(27) Larjjosa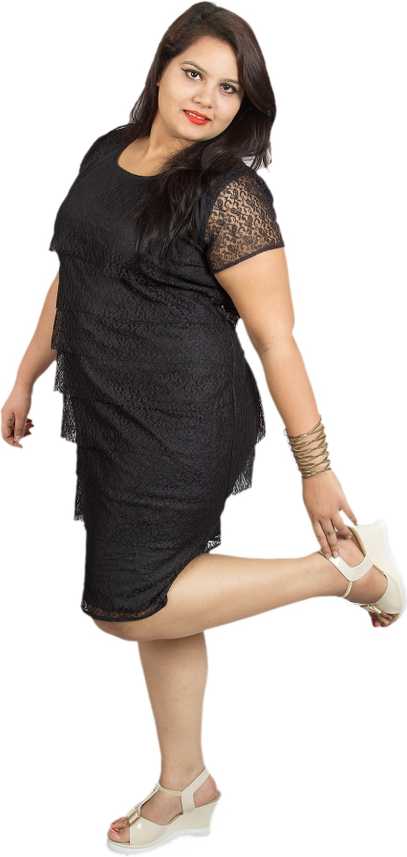 A plus sized fashion store for women displaying kurtis, tunics and tees. Their designs speak of simplicity with grace.
Shop at: Flipkart
(28) Nexus (Lifestyle)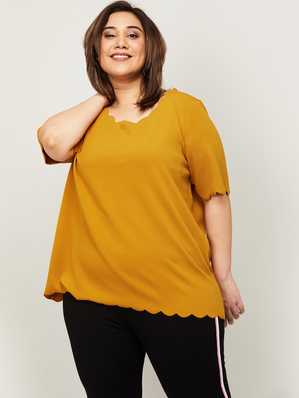 The Nexus fashion line from Lifestyle includes a varied variety of casual tops, collared shirt dresses, embroidered kurtis and many, many more, all for plus sized women, tailored to fit all shapes and sizes.
Shop at:
(29) A Curve Story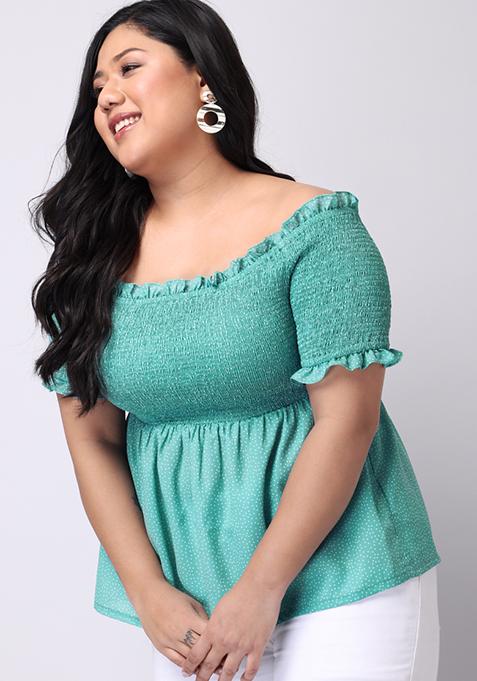 A Curve Story strives to dismantle the notion of an "ideal body type" narrative that marginalises people in bodies that deviate from the unrealistic standards set by the society and high-fashion industry. Their stylish outfits celebrate every body with their flattering designs and comfortable fits.
Shop at: https://www.acurvestory.com/
(30) Be YOUng
Be YOUng fashion brand focuses on the teen market with funky graphic printed t-shirts and polo t-shirts. Their plus sized clothing section include varied collections in all colours and prints to suit your tastes!
Shop at: https://www.beyoung.in/?utm_source=GoogleAd&utm_medium=PPC_PAID_GHome_GBrand_WT&utm_id=7966245085&gclid=CjwKCAjw682TBhATEiwA9crl36Cw5H6WAd9dxIm15tIR_XnJRDL47DgaeTWrrYDj9uNO6KXot9rqfRoCDbcQAvD_BwE
Conclusion:
To conclude, one can observe that although plus sized clothing brands, both made in India as well as foreign brands that take in root here, have a varied option to choose from, especially when it comes to women-centric fashion. Downsides have also been noted, how most of the clothing brands follow the route of fast fashion and have no sustainability guarantees. Also, it would be even better if plus sized clothing came in a price similar to regular sized clothing, which is rarely the case. Despite of these, India has been graciously accepting plus sized fashion brands, and we can hope these few changes to be implemented in a matter of time.
Check out our other posts at: Baggout.com