Many people's ultimate objective is to be healthy and fit, but creating a lifestyle that delivers tranquilly, productivity, and health can be difficult when you're preparing alone and with incomplete information. That's where dieticians come in; they'll assist you understand your body's needs and requirements, and you'll be able to live a healthy lifestyle without sacrificing your taste. There are people who need dieticians after a holiday or a busy wedding season, and then there are the perpetual indulgers who have their nutritionists on rapid dial. We have curated best dieticians in Delhi list for you.
Let's have a look at these best dieticians in Delhi list:
Dr. Karun Makhija
He is also known as the "Miracle Man" and is one of Delhi's most well-known dieticians. We have a lot of friends who swear by him. In his eating regimens that work in every sense of the term, quantity control and satisfying appetites (to avoid overindulgence) are crucial. The fact that he doesn't insist on exercise may appeal to the majority of the indolent.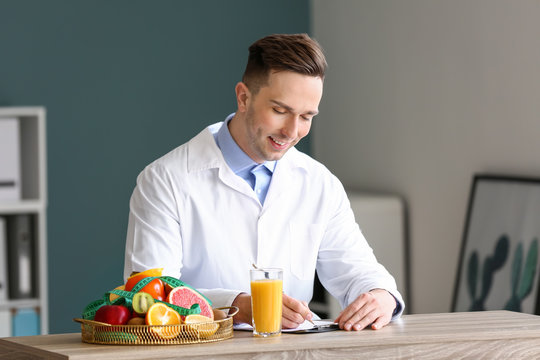 Priyanka Jaiswal
Looking to make a healthier lifestyle change? Look no further because Priyanka Jaiswal is here to help you achieve your fitness goals and reach your ideal weight with her easy-to-follow diet regimens. She creates diet charts that you can realistically follow, taking into account your routine, habits, and preferences. There's no need to starve yourself or spend a fortune on expensive items. Priyanka keeps you active by providing healthy meals and comfort food. She is in our best dieticians in Delhi list.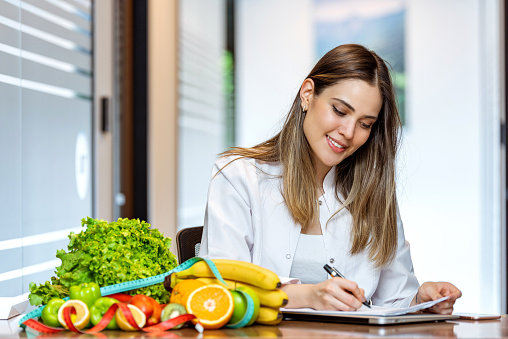 Dietician Himanshu Rai
Diet regimens created by Himanshu Rai are specific to your body's nutritional requirements. His diet programmes are easy to follow, enjoyable, and based on simple, nutritious ingredients found in the kitchen. Palak Paneer, Chicken Curry, Parathas, Shakes, Rosogolla, Halva, Fried Rice, Idli, and many other foods will be on your menu. The best thing is that your favourite foods will still be included in your diet plan, but in a more scientific and successful way. He is in our best dieticians in Delhi list.
Sakshi Dhingra
Sakshi Dhingra only includes items that are easily accessible in local marketplaces. Sakshi's diet plans include herbs like cinnamon and cloves, fruits and vegetables including apple, broccoli, spinach, and papaya, as well as quinoa and double-toned milk. She runs the Shape Up clinic in Gurgaon and claims to have lost an average of 4 kg per month.
Ishi Khosla
Ishi Khosla's company, Whole Foods, is all about living a healthy lifestyle. She meets with clients once a week and requests that you keep a food journal during the week, which she evaluates at the next visit. She's also launched The Weight Monitor, an online weight management platform, so anyone who can't get a one-on-one consultation or doesn't have the time to meet with her may still benefit from her services.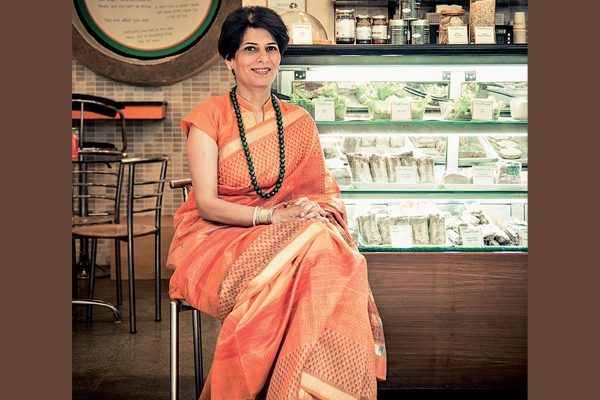 Kavita Devgan
She offers weekly appointments at her clinic, as well as weekly checks of your progress to verify that you're on track. We recommend her since she's patient, accessible (yes, even on WhatsApp!) and strives to accommodate your schedule. She also contributes to major publications such as HT, The Hindu, DNA, and Mint, has a book sponsored by Kalki Koechlin, and released her second book in 2018.
Ankita Gupta Sehgal
Ankita Gupta Sehgal is another well-known dietician in Delhi. She lives in West Delhi's Mansarover Garden. She gives individualised nutritional guidance and believes in offering her clients with simple and straightforward diets that they can prepare in their own kitchens. She believes in tailoring her strategies to her clients' various characteristics.
Nidhi Sawhney
Nidhi Sawhney founded NUTRI advise, a Delhi-based Weight Loss and Weight Gain Clinic, to provide food management services. She preaches the importance of maintaining a healthy physique. She also provides regimens tailored to persons suffering from depression/anxiety, heart disease, lifestyle management, PCOS, or obesity.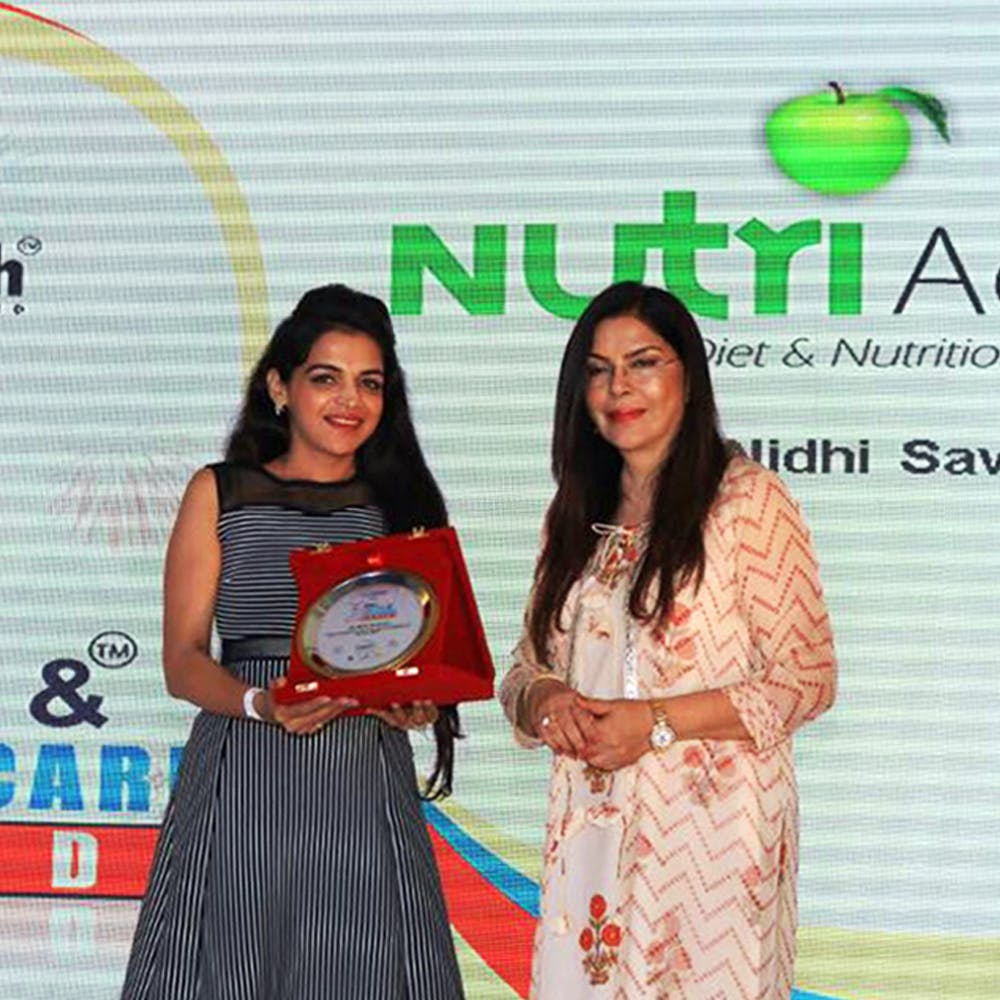 Tapasya R Mundhra
She literally looks after your entire body and well-being, encouraging a way of life rather than a diet plan. She'll keep track of your meals at all hours of the day and force you to drink some strange concoctions, but the food is basic and wholesome, and she appears to know just what the body requires.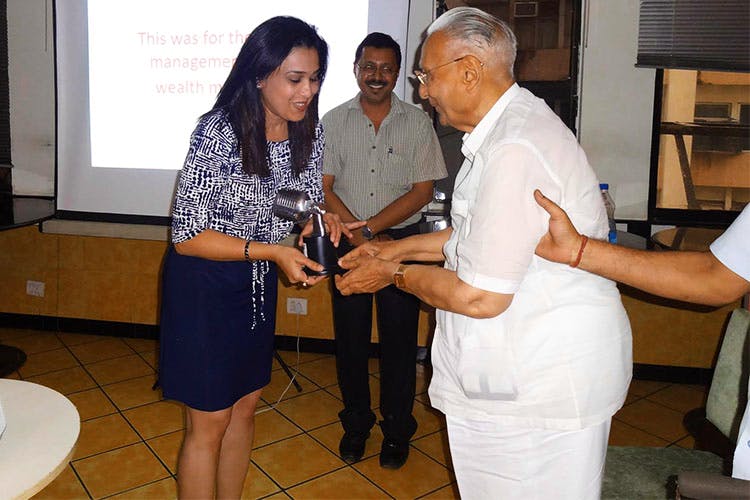 Dr. Anjali Huda
At her clinic in GK 2, she offers simple to follow individualised regimens. She recommends a basic, home-cooked diet with meal alternatives that are straightforward to follow and don't leave you hungry or seeking more food. However, she emphasises the importance of frequent exercise in order to maximise the plan's benefits.
Dietician Shubhra
She is one of Delhi's best dietitians. She has 7 years of experience in turning people's aspirations of being small and fit into reality. All of this is feasible thanks to her creative diet regimens and healthy eating philosophy. She is currently based in Chandigarh and Ambala, although she also provides services in Delhi. She has a large client base due to her high-quality services/diet plans. Dt. Shubhra offers the best diet counselling in the globe through the Nutri Diet Clinic. She lives by the motto, "Eat Healthy, Live Healthy."
Nupur Malhotra
Dt. Nupur is Delhi's best dietician. Her clinic is based on providing the best diet regimens. She believes in eating wholesome home cuisine in this synthetic world. She has a lot of experience and has helped a lot of individuals become disease-free. She is in our best dieticians in Delhi list.
Shwetaa Shahii
Shwetaa Shahii is a well-known dietician in Delhi. She has a variety of diet options depending on the individual. Her goal is to provide a healthy food option for people who want to keep their bodies in good shape.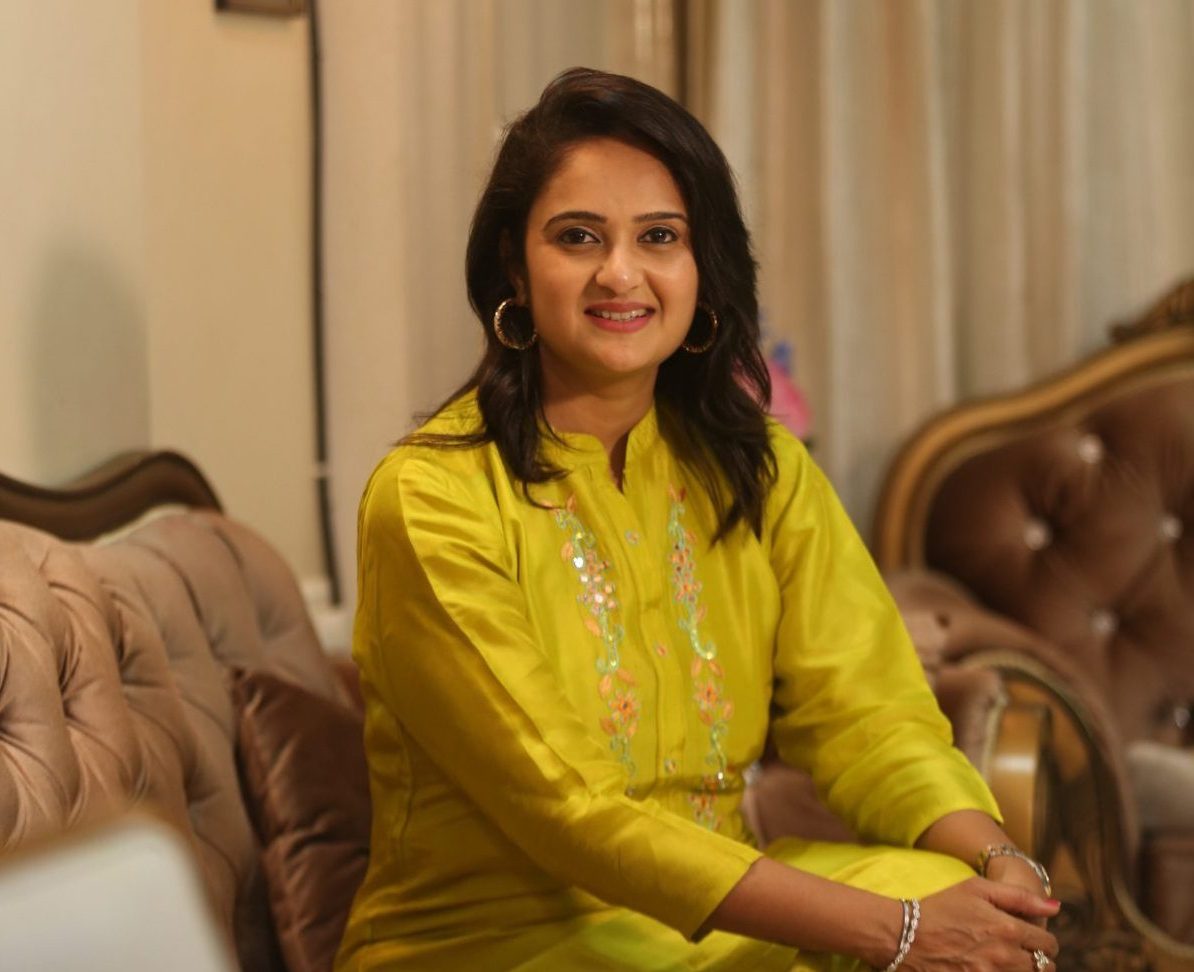 Nisha Malhotra
In Delhi, she is a well-known dietitian. She provides consumers with quick and easy results based on her 31 years of experience. Her weight loss tips are fantastic; but, they do not include exercise, dieting, or dietary changes.
Shikha Sharma
She is Delhi's best dietitian. Many people have changed their bodies as a result of her eating recommendations. She is also an allopathic doctor who strives to provide the best possible care to all of her patients. She feels that eating a diet high in fibre, fruits, and vegetables will help you to have a finer blow.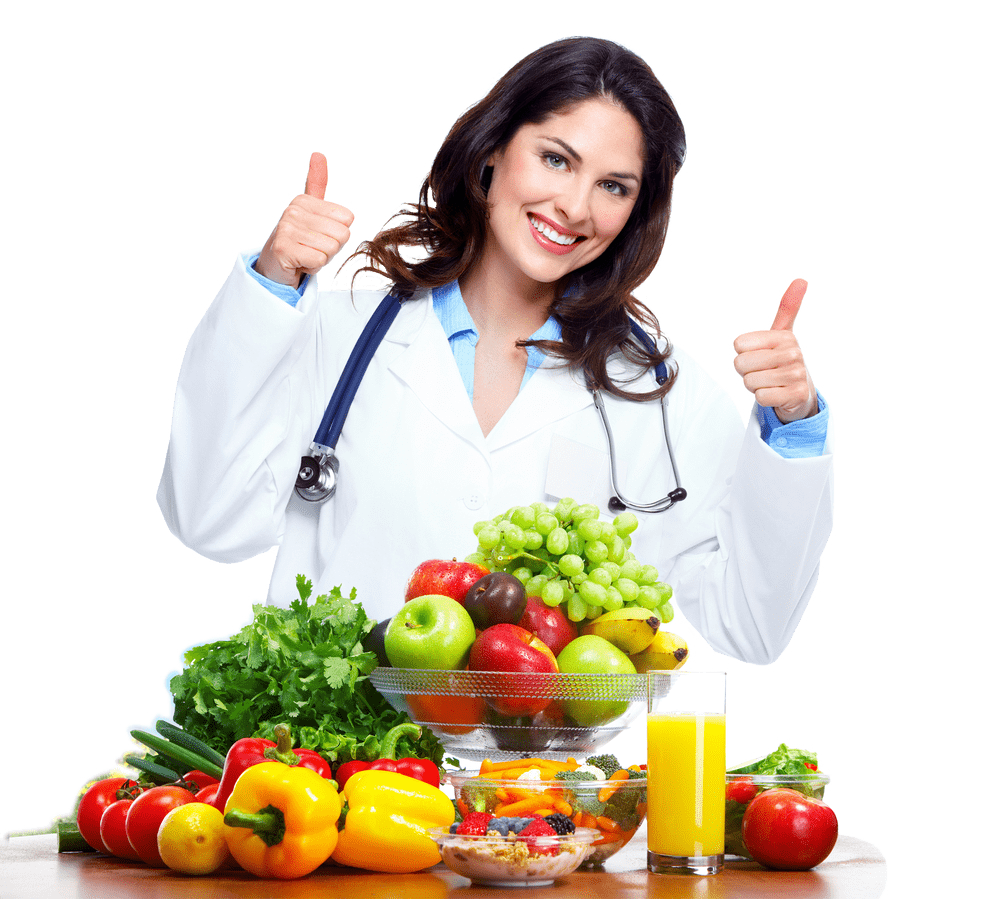 Shikha Mahajan
In Delhi, she is a fantastic health coach. She uses her health knowledge to help individuals form stronger bonds with nutritious foods. She also contributes to digitally sustaining wellness in the online world.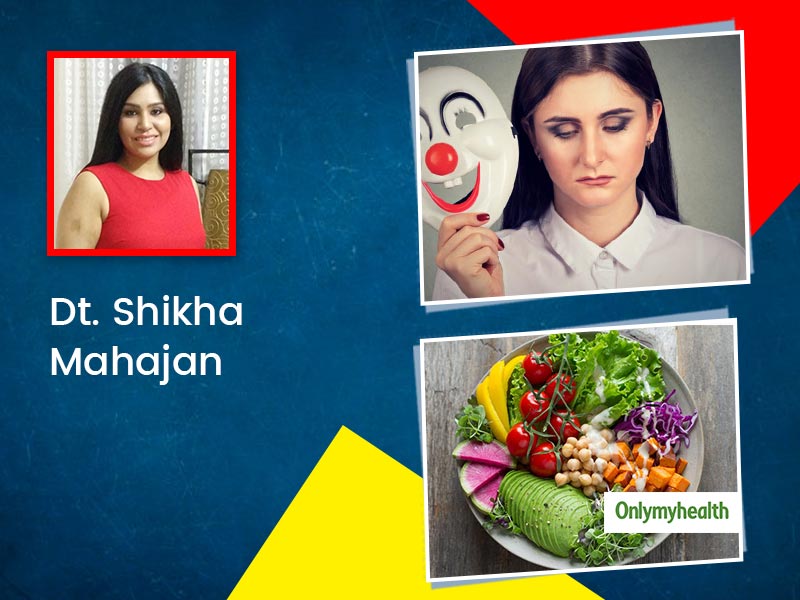 Avni Kaul
Avni Kaul (Dietician and Nutritionist) helps customers break free from the diet mindset and find a revolutionary new method to healthy, long-term weight management that is devoid of restrictive diets, extreme programmes, or gimmicks. She teaches clients how to reconnect with their bodies' natural hunger, fullness, and satisfaction signals through a "intuitive eating" approach. NutriActivania's mission is to help you develop a healthier, happier relationship with food so that you can experience long-term health.
Nmami Agarwal
Nmami Agarwal, a clinical nutrition specialist, is a well-known name in the world of healthy eating. "Eat today for tomorrow," she says when it comes to living a healthy lifestyle. NmamiLife, her health and wellness company, is well-known among its competitors.
Shubi Husain
In the early 2000s, Shubi Husain was one of the few dietitians working on internet diet and nutrition. She is a celebrity nutritionist who specialises in the treatment of obesity. Health Sanctuary, her clinic, has four locations in Delhi.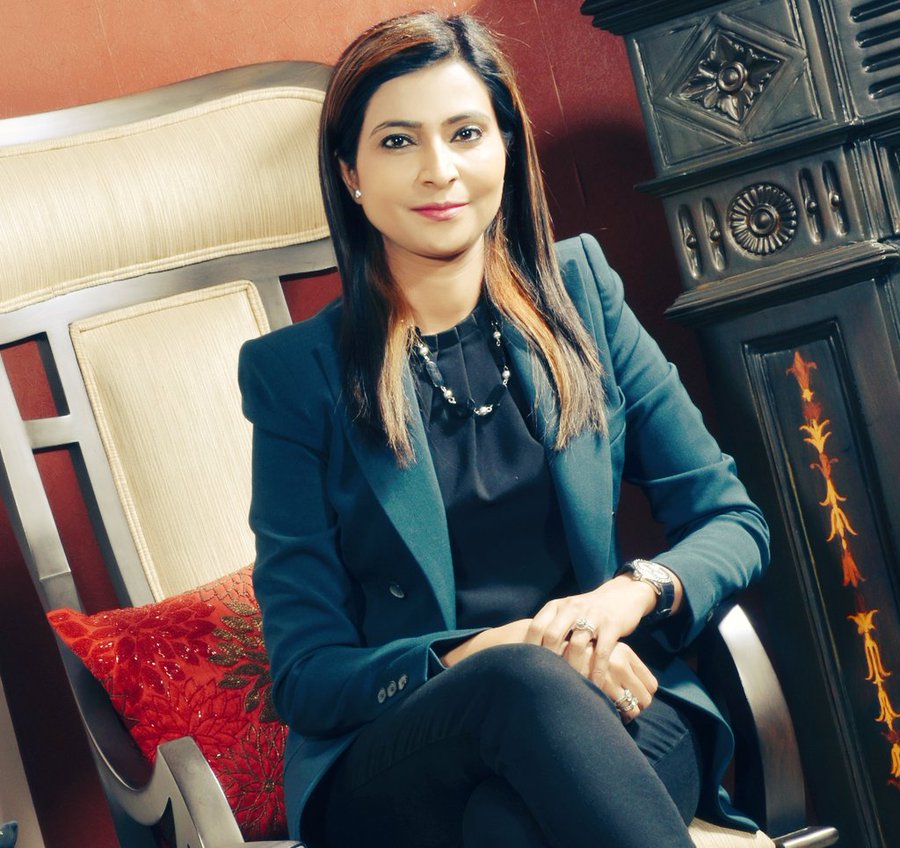 Ridhima Batra
Ridhima Batra's Nutrition Defined Community offers a variety of weight-loss, diabetes-management, muscle-gain, pregnancy, and lactation-related programmes. The specialist Nutri Heal programme assists people with unique illnesses such as PCOS, hypertension, thyroid, and others in reducing medication side effects.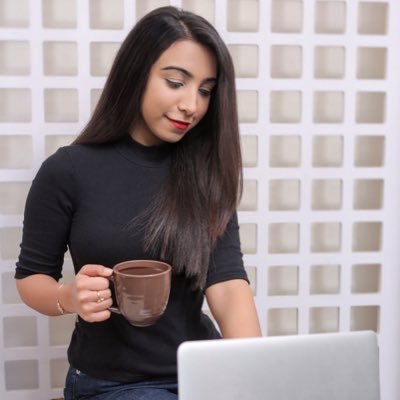 Shalini Singhal
Dr. Shalini Singhal offers 10 different weight-loss and related-problems regimens to her patients. Follow her Instagram account to learn how to make fresh, nutritious, home-cooked meals and avoid issues like child obesity and hair loss. She is in our best dieticians in Delhi list.
Reema Hingorani
Dr. Reema thinks that any ailment can be cured by following a healthy, nutritious diet. Her Instagram page is a great place to get her advise. She shares information about organic products and veggies on a daily basis. She is in our best dieticians in Delhi list.
Divya Gandhi
Divya Gandhi, who has over 10,000 clients globally, specialises in four areas: weight loss, weight growth, disease management, and a healthy lifestyle. Her foundation's Instagram feed, DietnCure, is full of blogs, nutritional hacks, and recommendations to keep you healthy.
Abhilasha Rawat
Abhilasha Rawat is a young and talented Delhi-based nutritionist who is making a name for herself in the industry by specialising in weight management. In Delhi, her programme Nutri Style Life collaborates with child nutritionists and sports nutritionists. Nutritional guidance and fitness tips can be found on her Instagram page. She is in our best dieticians in Delhi list.
Geeta Bhalla
She recommends diets that you may prepare at home with ease and without putting yourself under additional stress. If you stick to healthy diets that are adapted to your daily routine, activity level, eating habits, and, most importantly, your tastes and preferences, you will be astonished at how pleasurable and rewarding losing weight can be.
Shreya Katyal
Shreya's goal is to not only help you reduce weight, but also to improve your overall health. And she does it solely through food and nutrition, in addition to her continual advice and counselling. For her, all food is good food, and the only difference between good and terrible food is the cooking style or the time of consumption. She is in our best dieticians in Delhi list.
Dr. Rohini's Nutrikaya
Dr. Rohini, a well-known Ayurvedic doctor and nutrition expert, promotes NutriKaya as a service. Weight loss, cholesterol management, diabetes management, IBS treatment, and other lifestyle-related disorders are all addressed with NutriKaya. The service is available through centre visits, phone calls, emails, and text messages.
Dr. Neha Sharma
Ms. Neha Sharma is a health and nutrition expert with over eleven years of experience who is passionate about raising public awareness about the importance of eating well. She works extensively in the therapeutics field, assisting people with diabetes, kidney disease, cancer, and other lifestyle disorders in controlling their food and other lifestyle adjustments.
Richa Doshi
Richa Doshi feels that there is no such thing as a one-size-fits-all diet. They offer a customised, long-term, and result-oriented approach that uses the power of nutrition to help you reach your objectives and improve not only how you appear, but also how you feel and live.
Shilpa Arora
Shilpa Arora provides comprehensive lifestyle plans that are solely focused on dietary and lifestyle considerations. This programme is the result of my lifetime enthusiasm for nutrition and my quest to discover natural ways to preserve health and wellness. She is in our best dieticians in Delhi list.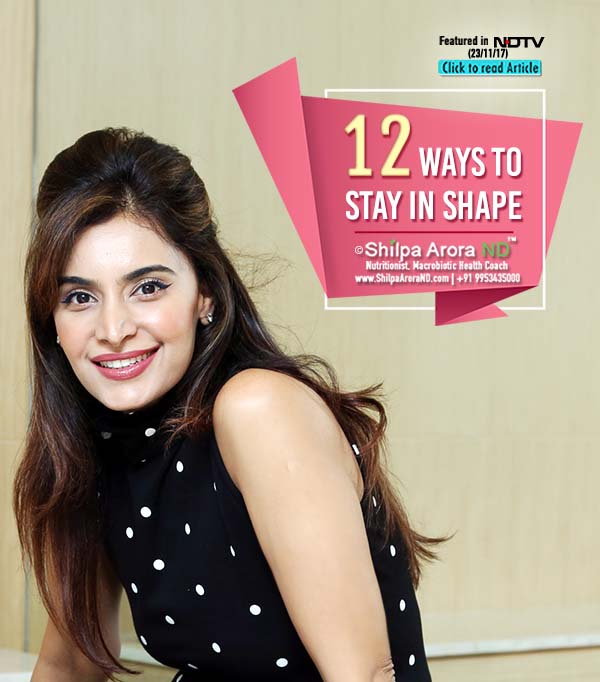 Conclusion
The above-mentioned dietitians are, without a doubt, the best in Delhi. They believe in providing high-quality services, and their diet plan contains locally produced foods that are readily available. The goal of these dietitians is to encourage people to eat raw foods and live a healthy lifestyle. Of all, everyone's health is their property, therefore protect it and follow the dietitian's advice to keep your health fit and fine.
Click here, to check out Top 30 Luxury Clothing Brands in India.