Swati Verma is a leading bridal make-up artist from Delhi and her work is winning accolades across the globe. A pioneer within the beauty industry, she champions glamorous looks. A young and dynamic make-up artist, she has a glittering global make-up career with clients dotted all over the world. She is "the" makeup artist you would want to trust yourself with on your big day!
Details about her:
Age: 24 years (as of 2022)
Height: N/A
Birthplace: Delhi
Nationality: Indian
College: London School of Beauty and Makeup, United Kingdom
Swati Verma returned to India to set up her own studio after completing her graduation. While learning from the best in the field of makeup, she excelled in her classes. Now, after years in the industry, she is still in-demand for her exceptional skill in the field of makeovers. She also takes regular makeup classes, where she teaches her students the art of makeup.
Why Swati Verma is "the" bridal makeup artist?
For that glowing, flawless look on your special day, Swati Verma is an ideal choice, for she understands the skin and uses only the best products. While she is excellent at what she does, she considers it an honour, which had been bestowed upon her, to be chosen by the bride for such a special occasion. She makes sure she does full justice to her reputation. Her aim, as she confessed, is to make the bride feel totally heavenly.
Seven years in the beauty industry has earned her an array of loyal clients. Swati Verma has been exalted for her signature red carpet eye looks and flawless, glowing skin. Her innate understanding of make-up and her hard-working, professional approach has made her indispensable to elite clientele.
Products in use:
Swati Verma is very conscious of the brands she endorses and uses as a professional make-up artist. Her vanity case is full of the best brands in the industry. She has made it her mission to always make women beautiful and sophisticated and she feels this can only be achieved by using hypo-allergenic makeup products, so even those with the most sensitive skin will be free of irritation, allowing them to shine. As a compassionate and caring animal rights advocate, it's important to Swati Verma to only use and buy ethical make-up products that are against animal testing. So her clients can enjoy their show-stopping looks in the knowledge that no animals were harmed in the process.
Services Offered:
Swati Verma is one of the most sought-after makeup artists. She and her team make sure that the client is comfortable before they start. She listens to what the client wants, what look she is aiming for, before she makes any suggestions. Some of the services that she offers are:
Makeup
Airbrush Makeup
Hair Styling
Guest Makeup
Draping
Nail Polish Change
Travels to Venue/ Other City: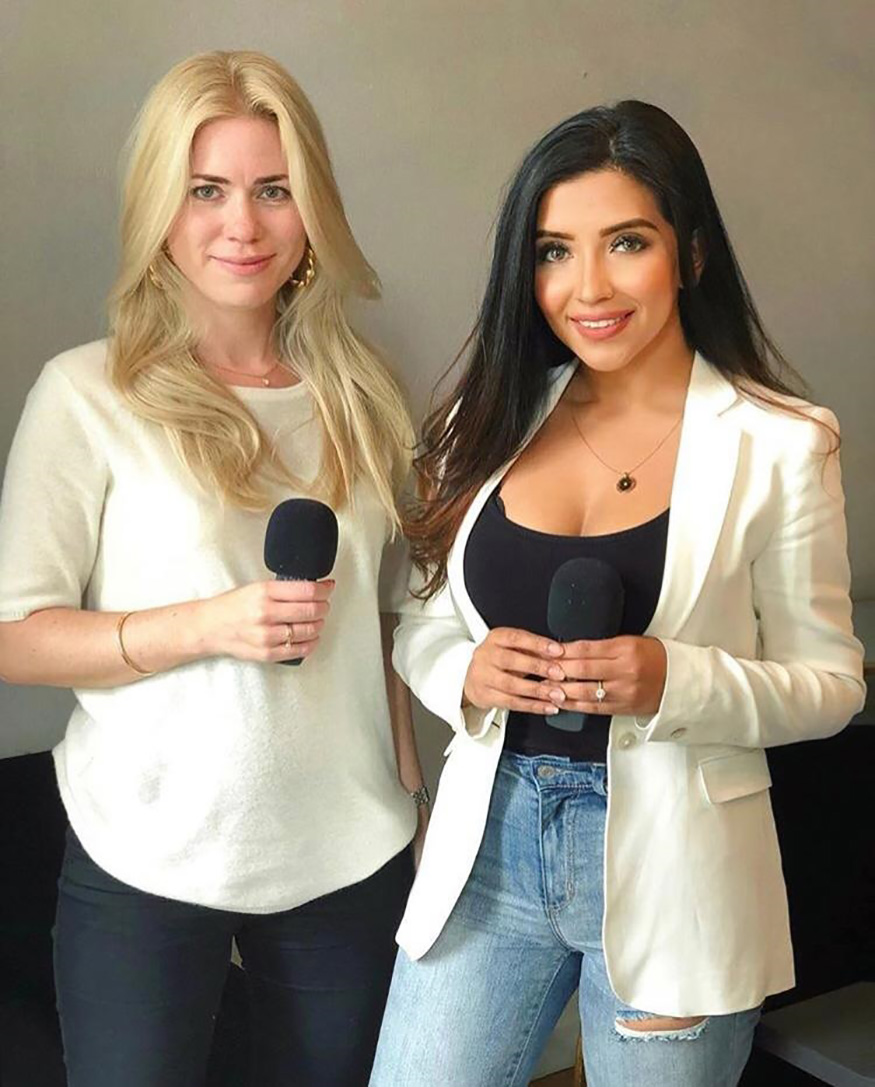 Swati Verma and her team provide makeup services only at the venue. They carry all their equipment to make sure that it is a convenient and comfortable experience for the bride. They also travel for destination wedding, where, as is the norm, travel and accommodation expenses are to be paid by the client.
Make-up line: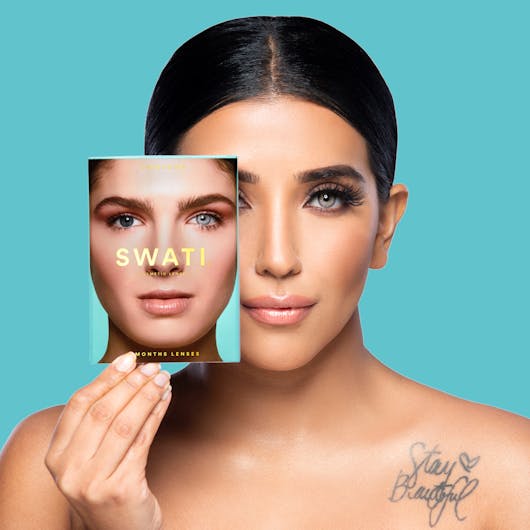 Along with Vishal Nanda, experienced serial entrepreneur based in Stockholm, also her partner, Swati Verma started her own make-up line called "Swati cosmetics". The main focus of this was to celebrate diversity as well as respecting beauty of all skin tones, sizes, ethnical backgrounds and personalities. It offers an innovative range of make-up that focuses on the eyes, starting from eyeshadows, eyeliners, mascaras, lashes to eye lenses, curlers, masks and other accessories.
Social Media presence: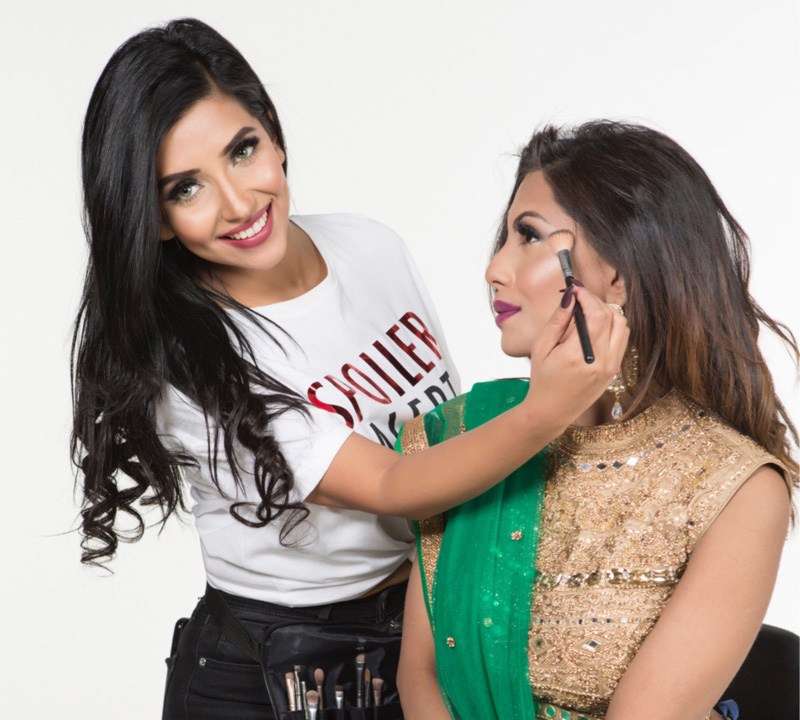 Make-up portfolio: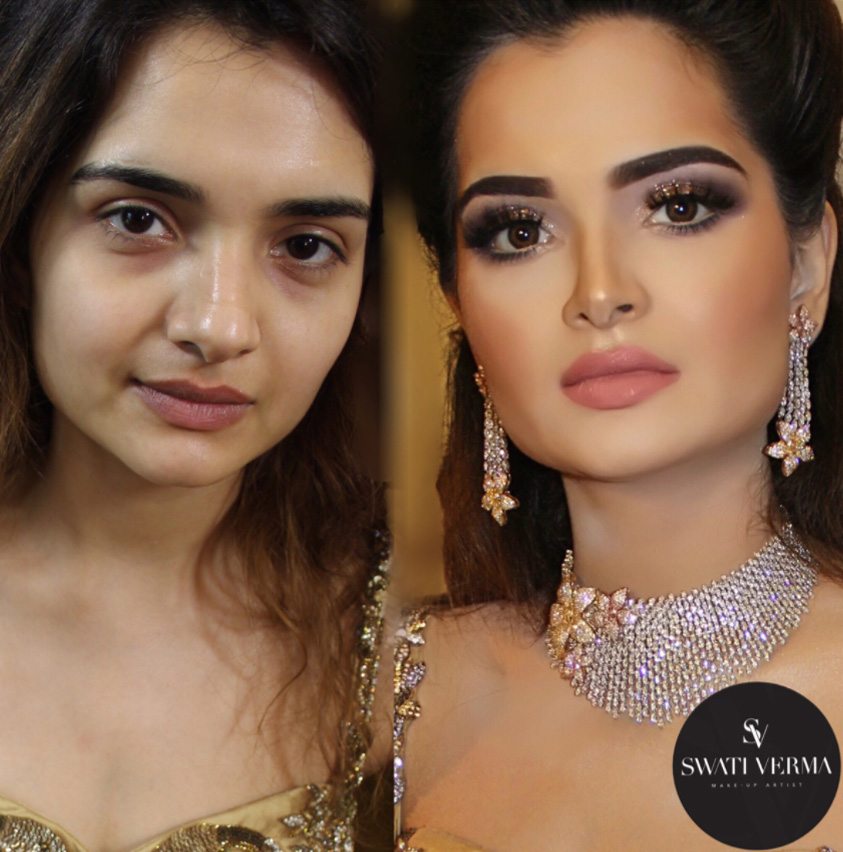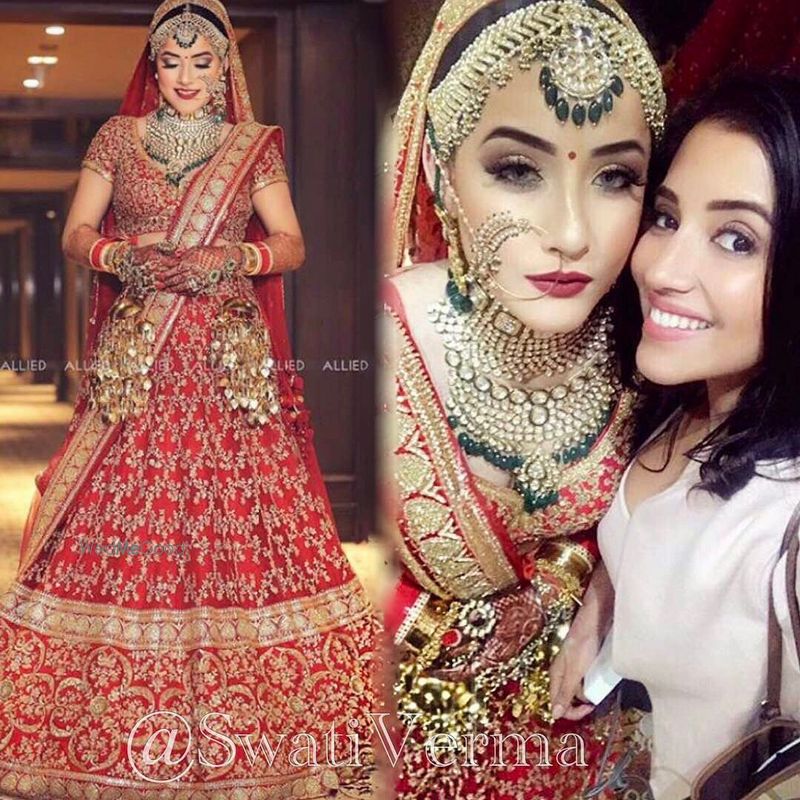 Swati Verma takes pride in her work, and is on demand throughout the globe for the magical and attractive look she creates on her clients. She has received innumerable positive reviews and only wishes to keep up with her work.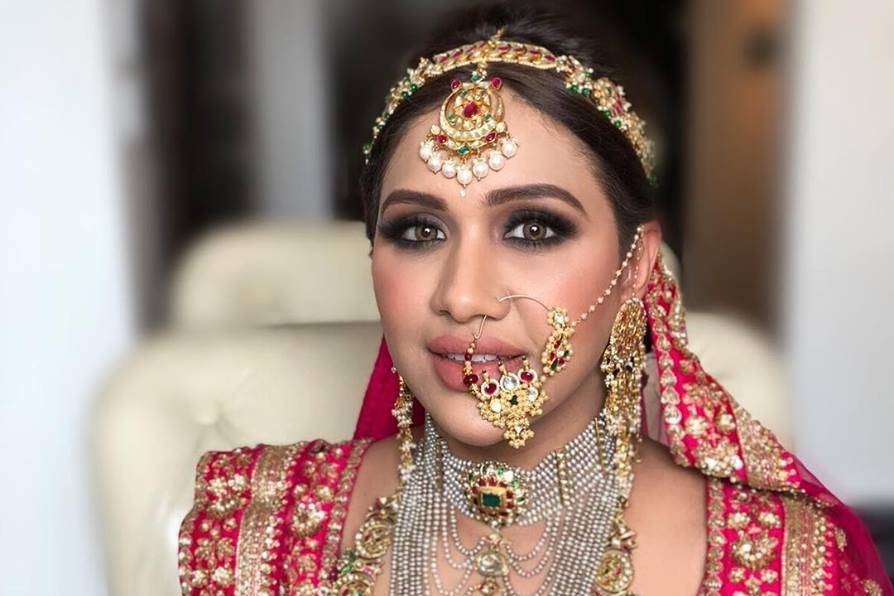 Conclusion:
Swati Verma is one of the leading make-up artists of the world, with her clients booking from United States, UAE, United Kingdom over all others. She believes in inclusivity of all, and strongly believes ever person should have the independence to enjoy and be passionate about make-up regardless of the social conformist thoughts.
Check out our other works at: Baggout.com