Bollywood is the home of several films showcasing the remarkable journey and dedication of Indian sportswomen, from Mary Kom to Saina. Look at Bollywood's depictions of sportswomen who have motivated millions of young girls to play sports and pursue their aspirations. Here are some hindi movies on female sports you can watch while the nation waits for athletes to bring home more gold.
Lets's have a look at these hindi movies on female sports:
Chak De! India
The 2007 sports drama Chak De! India, which Shimit Amin directed, followed the story of hockey player Kabir Khan, who was accused of cheating by his nation after a misconstrued photo from a match between Pakistan and India. He goes on to coach the women's hockey team for India and overcomes many obstacles to win the international championship and regain his honour and reputation. The film received favourable reviews and was a commercial success. It is one of the best hindi movies on female sports that you can watch.
Mary Kom
Chungneijang Mangte The only female to win the World Amateur Boxing Championship six times is Mary Kom. The Manipur native overcame many obstacles to become a top-tier athlete despite coming from a small hamlet. Omung Kumar directed Mary Kom, a sports biography starring Priyanka Chopra that authentically depicts her path. One of the biggest films of 2014, Priyanka Chopra's performance in the film earned her plaudits and helped it become the highest-grossing Indian film ever.
Saala Khadoos
In the 2016 multilingual sports drama film Saala Khadoos, which portrayed the hardship of an outcast boxer, R. Madhavan played the role of Aditya Tomar, who makes it his life's work to train Ezhil Madhi, who was portrayed by Ritika Singh, a debutante. The film, which Sudha Kongara directed, earned favourable reviews from reviewers and was a box office hit. The cast received praise for their superb performing. It is in our hindi movies on female sports list.
Dangal
Nitesh Tiwari's 2016 movie Dangal, which is based on the story of former wrestler Mahavir Singh Phogat, follows the journey of a father who painstakingly trains his daughters Geeta Phogat and Babita Kumari to become India's first-ever female wrestlers at the international level. The film expertly depicted a father's ambition to develop his children into elite athletes, from the soundtracks to the actors' outstanding performances. It is in our hindi movies on female sports list.
Saina
Saina Nehwal's career saw her win over 24 international medals and set numerous records while elevating the game of badminton in her native India. Amole Gupte directed Parineeti Chopra's 2021 film Saina, which follows her journey from childhood to the present. Saina Nehwal's path from coming from a middle class household to becoming a world-class athlete is depicted in the movie in a straightforward yet realistic way that won praise from critics. It is in our hindi movies on female sports list.
Saand Ki Aankh
The characters Chandro Tomar (Shooter Dadi) and Prakashi Tomar (Revolver Dadi), respectively portrayed by Bhumi Pednekar and Taapsee Pannu, are the inspiration for Saand ki Aankh. They are both 80-year-old sharpshooters from the Johri village in Uttar Pradesh. The movie, which was directed by Tushar Hiranandani, chronicles the two women's lives and demonstrates how they inspired other women in the nation by demonstrating their excellent shooting abilities at the age of 60. When they were well past their childhood, the Tomar sisters came to terms with who they really were. Since learning to shoot in 1999, when she was already in her 60s, Chandro Tomar has gone on to win more than 30 national championships. Contrarily, Prakashi has won more than 25 national and international titles.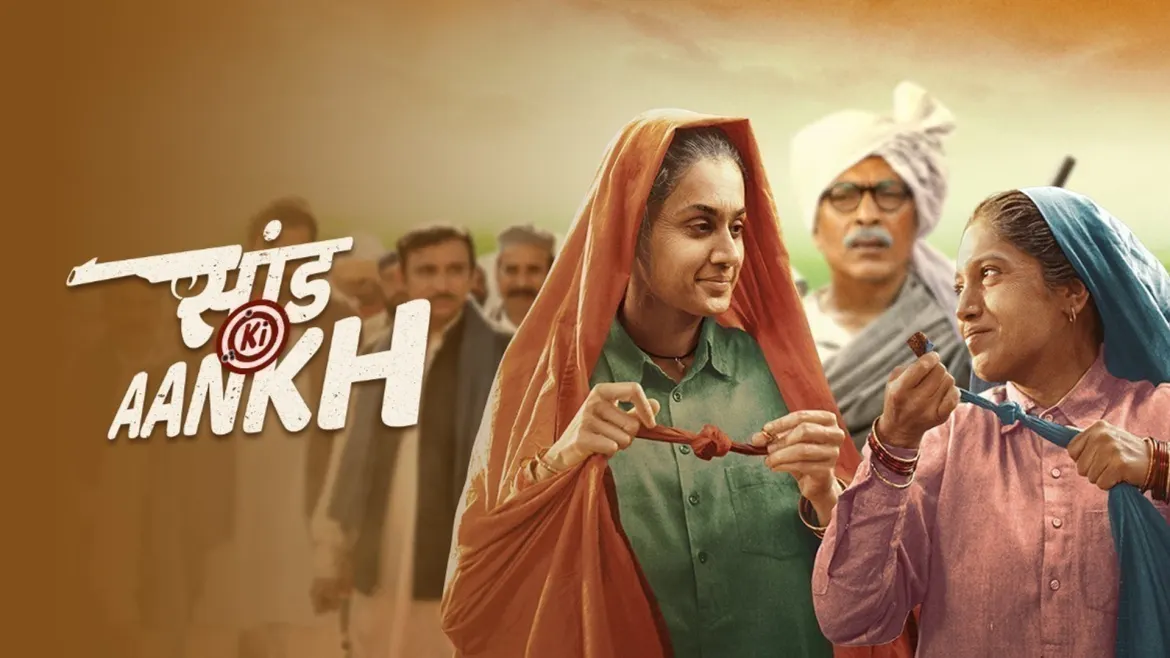 Dil Bole Hadippa
In India, men dominate the sport of cricket. Everyone is familiar with Sachi Tendulkar, but who can recall Anju Chopra? A humorous film with a strong message on gender equality in sports is called Dil Bole Hadippa. Rani Mukherjee enjoys playing cricket and wants to compete at the national level. She decides to masquerade as a guy to join the team after realising her desire is a pipe dream. She even succeeded in winning the match because to her tenacity and drive.
Skater Girl
Recent Netflix release Skater Girl immediately attracted everyone's attention. It tells the tale of a young Indian villager who fell in love with skating after observing a foreigner doing it. She skated because it made her feel free and liberated, and she did so despite her family's opposition. In order to finally realise her dream of competing in the competition, she even flees from her own marriage. Brilliant newbies like Rachel Sanchita Gupta and Shafin Patel were featured in the Skater Girl movie. It is in our hindi movies on female sports list.
Panga
After becoming a mother, does a woman's life come to an end? Do they have to abandon their aspirations for their children? A mother, though, is much more than that. This is precisely what the movie Panga depicts. a mother attempting to develop her own personality apart from being a mother. The idea is admirable, and Kangana Ranaut, as usual, did the part well. Give her any character, and she will portray it so convincingly that you will think she was created for it. She is a queen in the truest sense of the word. The movie also gained popularity for Kabaddi, a sport that is typically overshadowed by India's preference for cricket.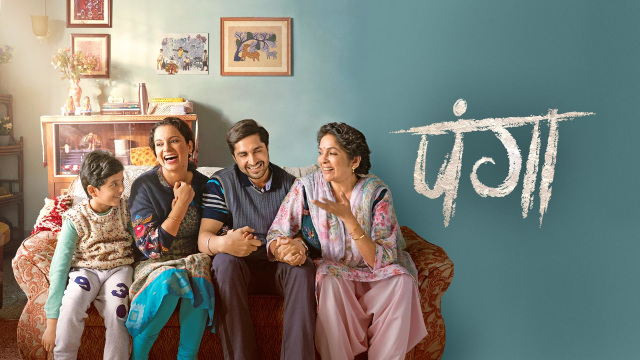 Rashmi Rocket
Akarsh Khurana is the director of the 2021 Hindi-language sports drama film Rashmi Rocket, which Ronnie Screwvala, Neha Anand, and Pranjal Khandhdiya also produced. The story revolves around Rashmi, a small-town girl who breaks down social barriers to become a top-level athlete. However, when she is made to take a gender test, her career takes a severe damage. It is in our hindi movies on female sports list.
Conclusion
So ladies, its time to binge watch all of these movies and get inspired for whatever you want to do in your life and be yourself. Never let anything stop you from chasing your dreams. Be Confident, Be Happy.
Click here to check out Types of Halter Tops.