A handloom saree depicts the best fashion landscape and is perfect for a better occasion like wedding, reception or any get-together party. Different kinds of fabric are used as the base material for these handloom sarees. Handloom sarees are soft on the skin and very comfortable to wear. They are woven by pinning the saris to the loom, and often have pin marks or holes on equal distance on top or bottom of saree or near borders, known as selvedge. Here are thirty different types of handloom sarees that will definitely cater to the tastes of fashion enthusiasts:
Handblock printed:
Indigo handblock printed sarees are one of the best types of handloom sarees one can ever have.
Deep Red with zari border:
Deep reds and golden have always been a regal and most sought after combination.
Bengal design, with kutch mirror work:
Bengal handlooms are one of the best types of handlooms to be found in the country. The saree here has even the famous Kutch mirror work.
Begumpuri:
Begumpuris, another known name in the types of handloom sarees, are famous for their best varieties in the same.
Sandalwood and Red:
Sarees in sandalwood colour look very pious and with bordered with red, is perfect for all pujas and religious occasions.
Pink:
Pinks are always a favourite and suit all. This one, paired with the right accessories like given here, makes it really aesthetic to look at.
Also, Types of glass organza sarees you must check out
Purples and violets:
Purples and violets paired with blues look absolutely stunning, mostly due to their stark contrast.
Black and others: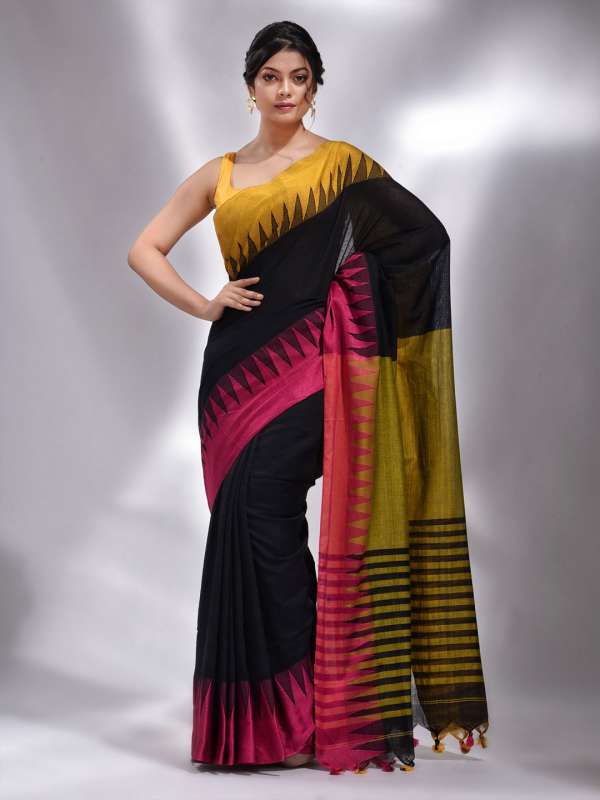 This black, pink, yellow saree is one of a kind and is amongst the must haves in your wardrobe.
Bottle green and rust:
Bottle green and rust are a peculiar yet beautiful colour combination, one complimenting the other so beautifully and vice versa.
Kohl Mul:
Mul sarees have always been a favourite amongst customers, and black kohl colour is a very sophisticated one.
Hand embroidered Mirror-work:
This saree is simplistic, classy, trendy and sophisticated. It must be paired with subtle ornaments to make it look even beautiful.
Dark green jamdani:
Jamdanis are one of the most popular types of handloom sarees. The colour is naturalistic and suits everyone.
Prussian blue and silver:
Prussian blue and silver form a formidable combination, shining with sheer elegance. It is one of the best types of handloom sarees here.
Canary yellow:
Canary yellow is bright, beautiful and cheery, and hence can be worn on every and all traditional occasions or get-togethers.
Modernistic:
The approach of this saree is very mordernistically aesthetic, in regards to its blank spaces and designs.
Ombre:
Ombre sarees are the craze right now. They look sleek, fashion-forward and trendy.
Blacks, Browns and Whites: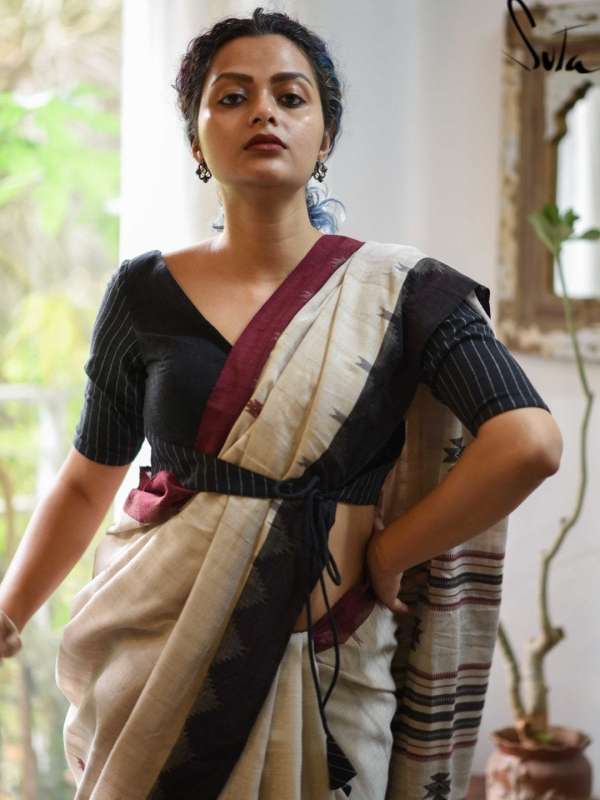 All muted colours involved, there's no other saree here that speaks of sophistication and grace like this one here.
Warli:
Warli is essentially a tribal design form, and is much popular amongst all. This saree, based on red and black, is a perfect canvas for the beautiful warli designs.
Bridal red:
Bridal reds are rich in hue and bright and beautiful. These are perfect for newly wed brides attending to any festivities.
Lemon yellow:
This lemon yellow handloom saree is one of the best types of handloom sarees, with its subtle designs and soothing colour.
Checked: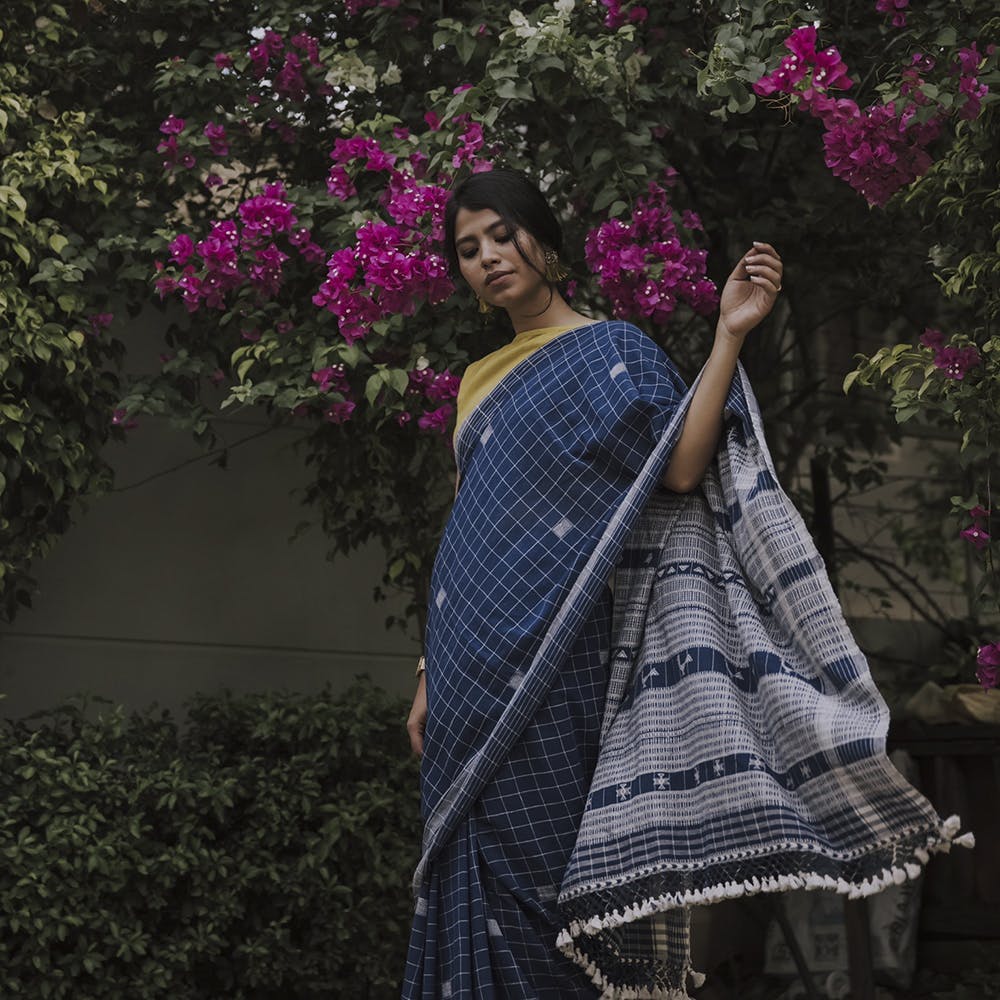 Checked sarees have always given off a vibe of sophistication and aesthetic look. These are still all the rage.
Mint green:
This mint green saree has designs similar to the lemon yellow one, given in the list earlier, but is for people who want a little more oomph.
Batik:
Batik, or tie dye prints, are becoming increasingly popular, and sarees with these designs are being exported even abroad.
Hand-painted:
Hand painted sarees exude a different kind of artistic vibe, and are really gorgeous. These are one of the best types of handloom sarees given in this list.
Peacock blue:
Peacock blue is one of the richest colours to ever exist, and sarees in this look absolutely stunning. These must be paired with appropriate accessories, especially silver jewelry.
Muted pink and yellow:
Muted pink and yellow is an aesthetic combination and looks stunning in a handloom saree.
Blue, yellow, pink:
Blue, pink and yellow altogether are a something out-of-the-box combination, but on this handloom saree, looks absolutely stunning.
Big prints: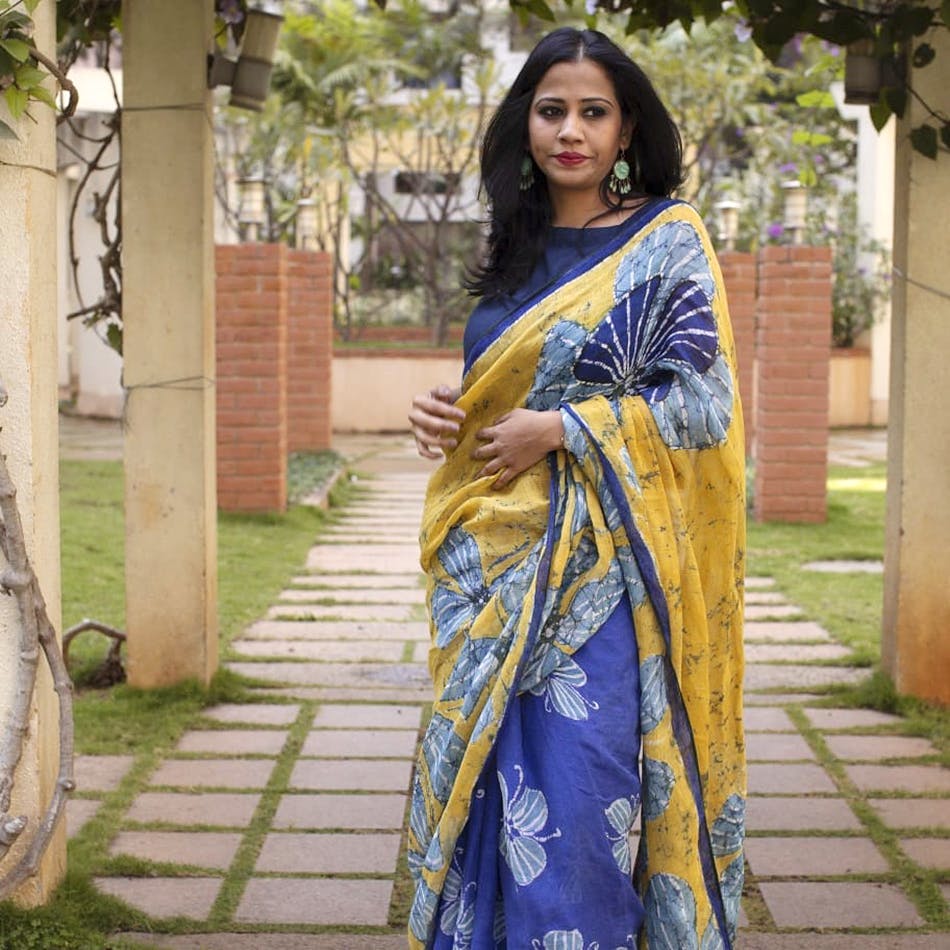 Kind of maximalist in approach, big prints are the new edgy in the fashion world.
Black and gold:
Always a classic, black and gold types of handloom sarees are always the best. One can never go wrong with a classic!
Olive green: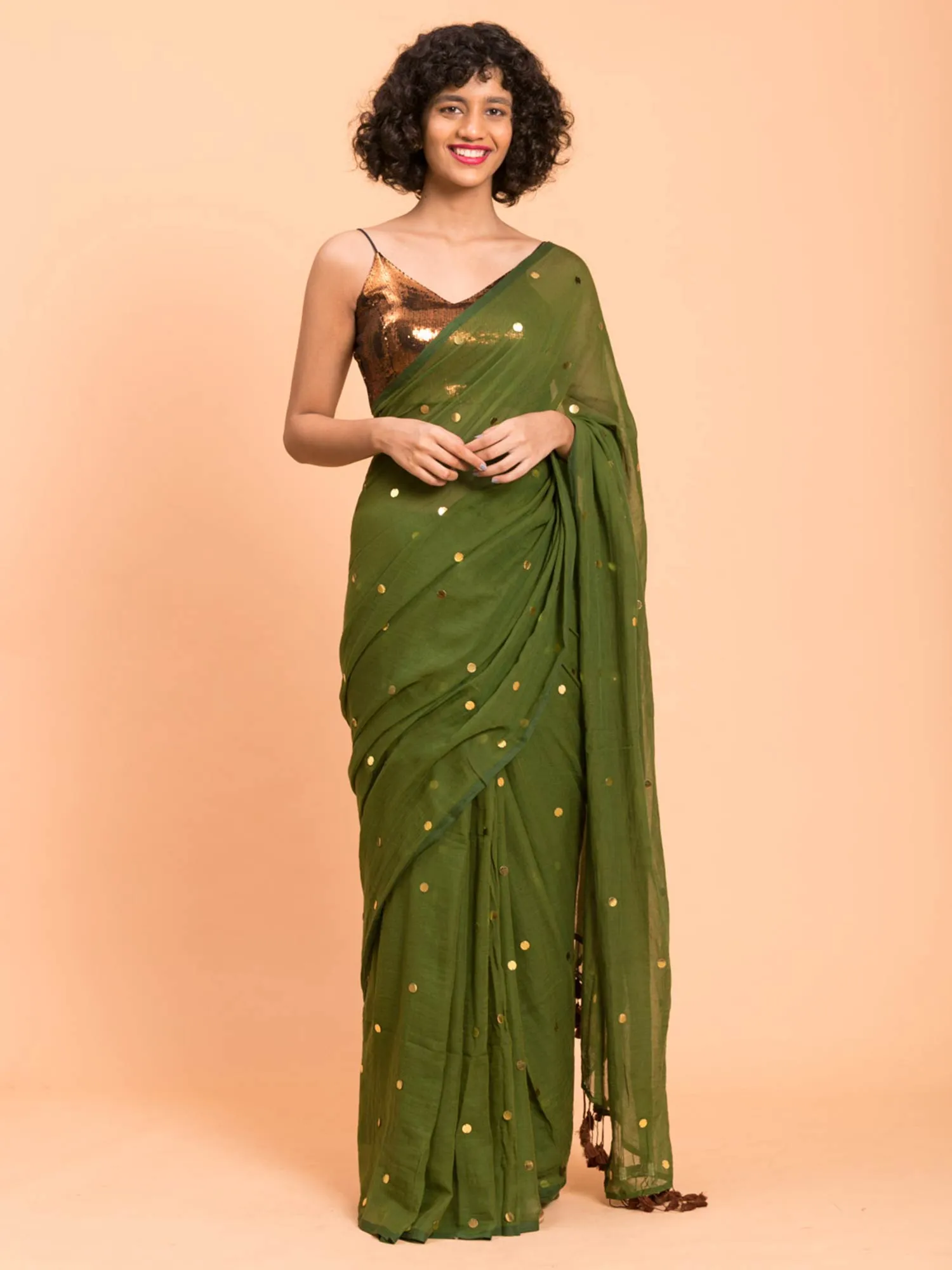 Olive green is a very pretty and somewhat a rare colour, and looks absolutely gorgeous in a saree.
Conclusion:
The production of handloom sarees is important for economic development in rural India. There are more than 30 types of sarees available in India, and one can choose one amongst them as one feels comfortable in.
Check out our other works at: Baggout.com