Wallets have always been one of the most loved products in India. Even though digital wallets, cryptocurrencies, and UPI have taken the lead, physical wallets are still a valued product for most people In India. When buying a wallet we must ensure its quality, durability, attractiveness, etc. All these factors depend upon the brand of the wallet. So, let's take a look at the 30 best wallet brands In India.
1. Tommy Hilfiger
Tommy Hilfiger B.V., formerly known as Tommy Hilfiger Inc. is an American clothing brand that manufactures a wide range of products like apparel, footwear, accessories, fragrances, and home furnishings. The brand is quite famous and is currently headquartered in Amsterdam, Netherlands.
2. Hidesign
Hidesign is a leather goods and accessories manufacturer founded by Dilip Kapur in 1978. The brand is based in India and has operations in more than 24 countries including the United States, United Kingdom, Australia, Kenya, United Arab Emirates, Spain, Portugal, New Zealand, and Sri Lanka. Elegant wallets with numerous designs are available at Hidesign.
3. Titan
Titan Company Limited is a popular brand founded in 1984 that mainly manufactures numerous products like fashion accessories such as jewelry, watches,s and eyewear. The brand is currently a part of the Tata Group and started as a joint venture with TIDCO, the company is presently headquartered in Electronic City, Bangalore.
4. Louis Philippe
Louis Philippe is a premium brand of men's apparel based in India. It is a subsidiary of Madura Fashion & Lifestyle that is owned by the Aditya Birla Group. The company provides a wide range of fashion products and accessories with quality designs that are highly elegant and attractive.
5. Urban Forest
Urban Forest is undoubtedly one of the best wallet brands that you can ever find in India. The brand's main highlight is that it manufactures affordable wallets at cheap prices but still keeps its elegance. The average price of an Urban Forest wallet is 500 rupees. Even though the price is cheap, the wallet still has a royal appearance.
6. Levi's
Levi Strauss & Co., shortly known as Levi's is a famous worldwide clothing company for its Levi's brand of denim jeans. It was founded in May 1853 in San Francisco, California. It currently has more than 2800 stores across the globe. The main highlight of Levi's Wallets is its durability and innovative layout. Even though it has minimal designs and normal colors, it remains elegant and attractive.
7. Puma
Puma SE, shortly known as Puma, is a multinational corporation based in Germany that designs and manufactures various fashion and sports products like athletic and casual footwear, apparel, and accessories. The company is currently headquartered in Herzogenaurach, Germany, and is the third-largest sportswear manufacturer in the world.
8. Ducati
Ducati is a highly popular motorcycle brand based in Italy. It was founded in 1926 and has been part of the Volkswagen Group since 2012. Apart from motorcycles, the brand manufactures other products like electronic components, apparel, and accessories. The best highlight of Ducati wallets is their stunning designs that attract anyone.
9. Woodland
Woodland is a popular brand that specializes in footwear, performance apparel, and outdoor gear. It has more than 600 exclusive outlets across the country. The brand entered the Indian domestic market in 1992. It is currently owned by the Aero Group.
10. Mast & Harbour
Mast & Harbour is a fashion and accessories brand founded in 2013 in Haryana. Its trademark was registered under Myntra Designs PVT LTD, one of the famous online shopping sites in India. The wallets sold by Mast & Harbour have a luxurious appearance even though it comes with minimal designs.
11. Carlton London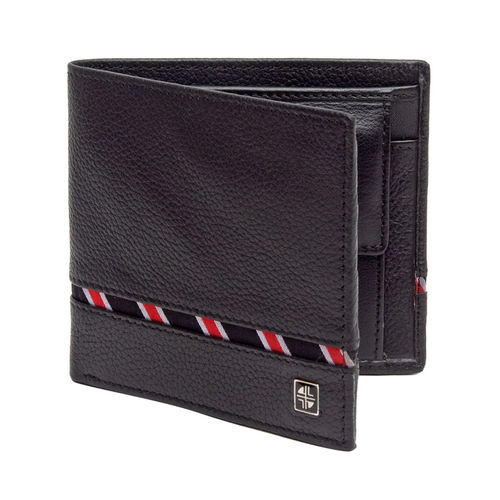 Carlton London is a famous British fashion and lifestyle brand founded in 1992. The brand specializes in a wide range of products like Women's Shoes, Handbags, Accessories, Jewellery, Clothing, Men's Shoes, and Accessories. Both the quality and the appearance of Carlton London wallets are perfect.
12. Hornbull
Hornbull is another popular brand specializing in accessories like wallets, bags, and belts. The brand is based in India and is undoubtedly one of the best brands that sell wallets in India. The main highlight is the luxurious appearance of the wallets. The price of the wallets is low when compared to other wallets of luxury brands, even though it renders a luxurious look.
13. Wildhorn
Wild horn is a widely loved Indian accessory and leather-wear brand based in Kolkata. The brand was founded in 1998 and has been selling quality products at comparatively low prices. Wildhorn wallets do maintain a luxurious look in them and come with various designs and colors.
14. Allen Solly
Allen Solly is an outstanding brand, a highly famous brand for western wear for women in India. It is also the fastest-growing brand in the industry. The brand was initially established in 1774 and was overtaken by Madura fashion and lifestyle, a division of Aditya Birla Fashion and Retail LTD.
15. Da Milano
Da Milano is a luxury leather accessories brand founded in 1989. The brand gives the sublimity of a luxury brand at a price that is very affordable and cheap. It sells a wide range of attractive leather based products like wallets, handbags, laptop bags, portfolio bags, travel bags, office and home essentials, and many more.
16. Baggit
Baggit is a made-in-India brand and they acquire the pleasant touch that lets them stand out from other luxury brands. The brand has local manufacturing units and distributes them internationally. Generally, most of the wallets by Baggit are made for women and it is made with a loving touch.
17. Flying Machine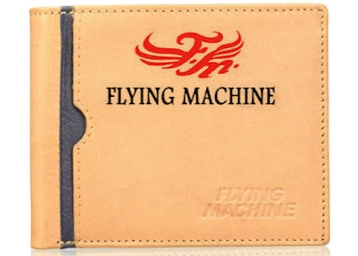 Flying Machine is a highly loved brand and it is India's first homegrown denim brand and one of the coolest apparel brands, especially for the youth. The brand is also one of the brands that originated in India and have maintained the quality level of its products and its luxury.
18. Fastrack
Fastrack is a fashion accessory retail brand based in India and it was launched in 1998 as a subsidiary of Titan Watches. In 2005, this brand was spun off as an independent brand targeting both the modern youth and the growing fashion industry in India. Fastrack began opening retail stores constantly across the country.
19. Chumbak
This brand stands out from other wallet brands for its attractive and aesthetic designs. This small brand has grown into a globally inspired lifestyle brand, manufacturing joyful products in categories across home décor, fashion, accessories, and personal care, all designed to brighten up your living space, your office, and your wardrobe.
20. Biba
Biba Fashion is a famous fashion brand based in India mainly for women and girls. It was founded by Meena Bindra in 1988 in New Delhi, India. The brand currently has more than 150 brand outlets and 225 multi-brand outlets. The brand recorded sales of INR 600 crore from 2014 to 2015. The wallets manufactured by Biba are generally for women and the wallets come with elegant designs and colors.
21. Royal Enfield
Royal Enfield is a highly popular Indian multinational motorcycle and bullet bike manufacturing company that is headquartered in Chennai, Tamil Nadu, India. Wallets are also sold by the brand throughout the country.
22. Global Desi
Global desi is an Indian fashion brand Curated, especially for women who use fashion as a method to show their individuality. The brand was Founded in 2007 and has been contributing to the Indian fashion industry since then.
23. Fossil
Fossil is another global brand that sells highly attractive and elegant wallets. Its price is also comparatively higher.
24. Police
Police is a brand of fashion accessories founded in 1983. The wallets are still attractive even though dark colors and simple designs are used.
25. Coach
Coach is a popular fashion house that specializes in leather-based products, luggage, hand bags, and other accessories. The main highlight of its wallets are its beautiful designs and colors
26. Hammonds Flycatcher
Hammond's Flycatcher is an Indian brand that generally produces leather-based products.
27. Al Fascino
Al Fascino is a luxury brand that makes impeccable quality leather wallets. The wallets are handmade with the finest of craftsmanship, each wallet is meticulously crafted with first-class raw material only. All of its wallets are of fine quality and are designed with elegance and distinctiveness.
28. Spiffy
SPIFFY is a shoe brand that was founded in Malaysia in 2008. They make shoes that are Casual & Comfortable and Easy Matching with most of everyone's style.
29. Rigohill
The wallets sold by Rigohill have unique designs that fulfill everyone's requirements. It comes with 11 card slots and has a zip for the cash department. It is also equipped with RFID secure technology.
30. Royster Callus
Royster callus is a wallet brand that is undoubtedly on the list of one of the best wallet brands in India that you can ever find! The price of the wallets is in the low- medium range and it comes in different colors like black, brown, blue, green, and many more. Most of the wallets come in minimal designs.
We have seen the best wallet brands in India and their significance and details. Most of them are available to buy on both offline and online methods. Hope you can select the best choice among these. Happy shopping!