Anklets, sometimes referred to as payals or paazeb, have long played a significant role in Indian jewelry customs. Whether an ensemble is a traditional ethnic dress or modern clothing, these exquisite embellishments bring a sense of grace and beauty. This article will examine the top 20 anklet manufacturers in India, showcasing their distinctive designs, fine craftsmanship, and all-around appeal. A scale of 1 to 10 will be used to rate each anklet brand, taking into account things like popularity, material quality, variety in design, and consumer happiness.
1. Tanishq
Fine jewelry is always associated with Tanishq, and their assortment of anklets is no exception. They are the perfect combination of style and craftsmanship, with elaborate designs and high-quality materials.
Rating: 9.5/10
2. PC Jeweller
An extensive selection of anklets, in both classic and modern styles, are available from PC Jeweller. They are a sought-after brand because of their craftsmanship and attention to detail.
Rating: 9/10
3. Tribhovandas Bhimji Zaveri (TBZ)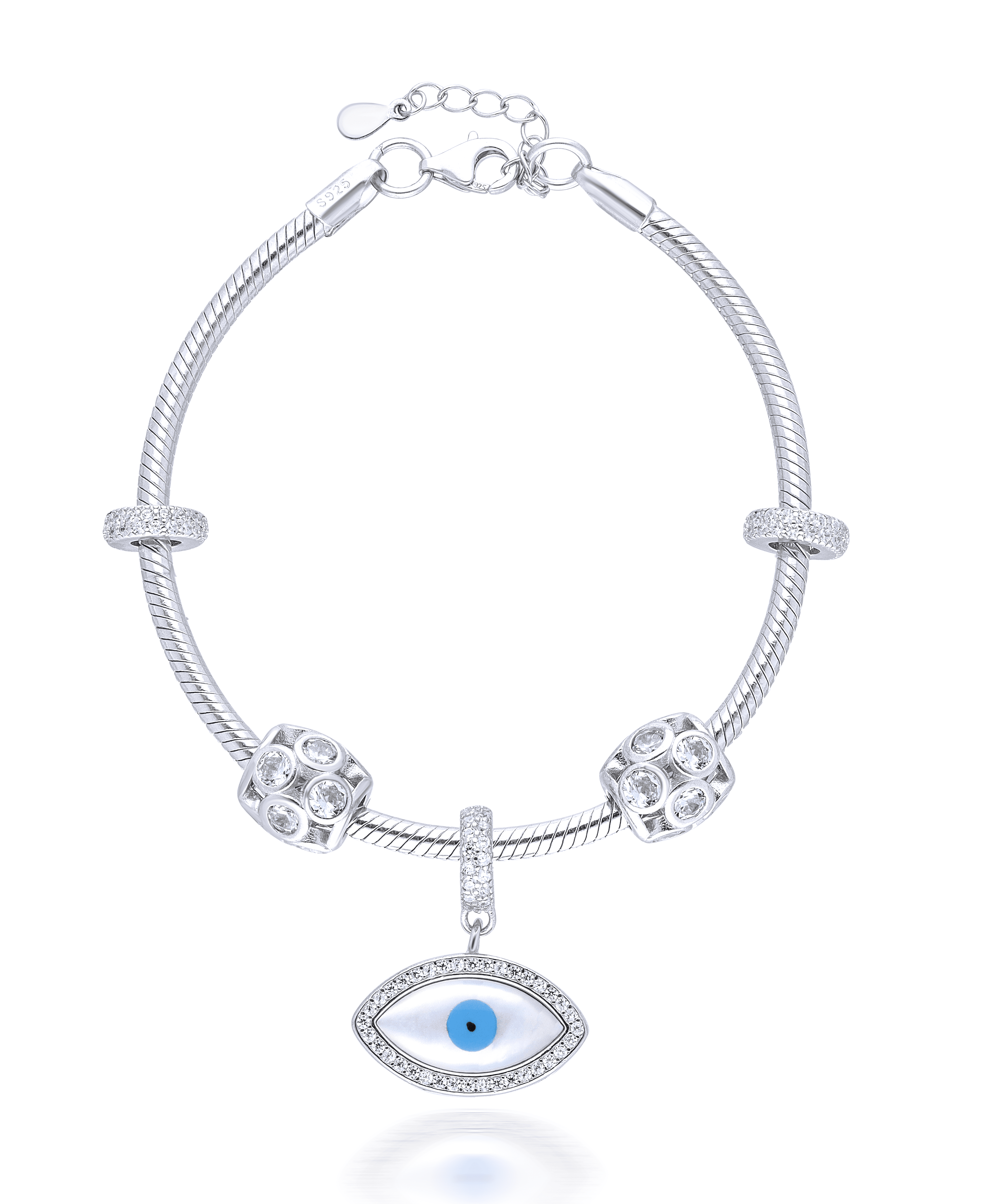 The intricate design and historic charm of TBZ's anklets are well-known. They provide both traditional and contemporary styles to suit a variety of tastes.
Rating: 8.5/10
4. Senco Gold & Diamonds
The anklets by Senco Gold & Diamonds have excellent workmanship and distinctive patterns. Women of different ages are drawn to their varied array.
Rating: 8.5/10
5. Malabar Gold and Diamonds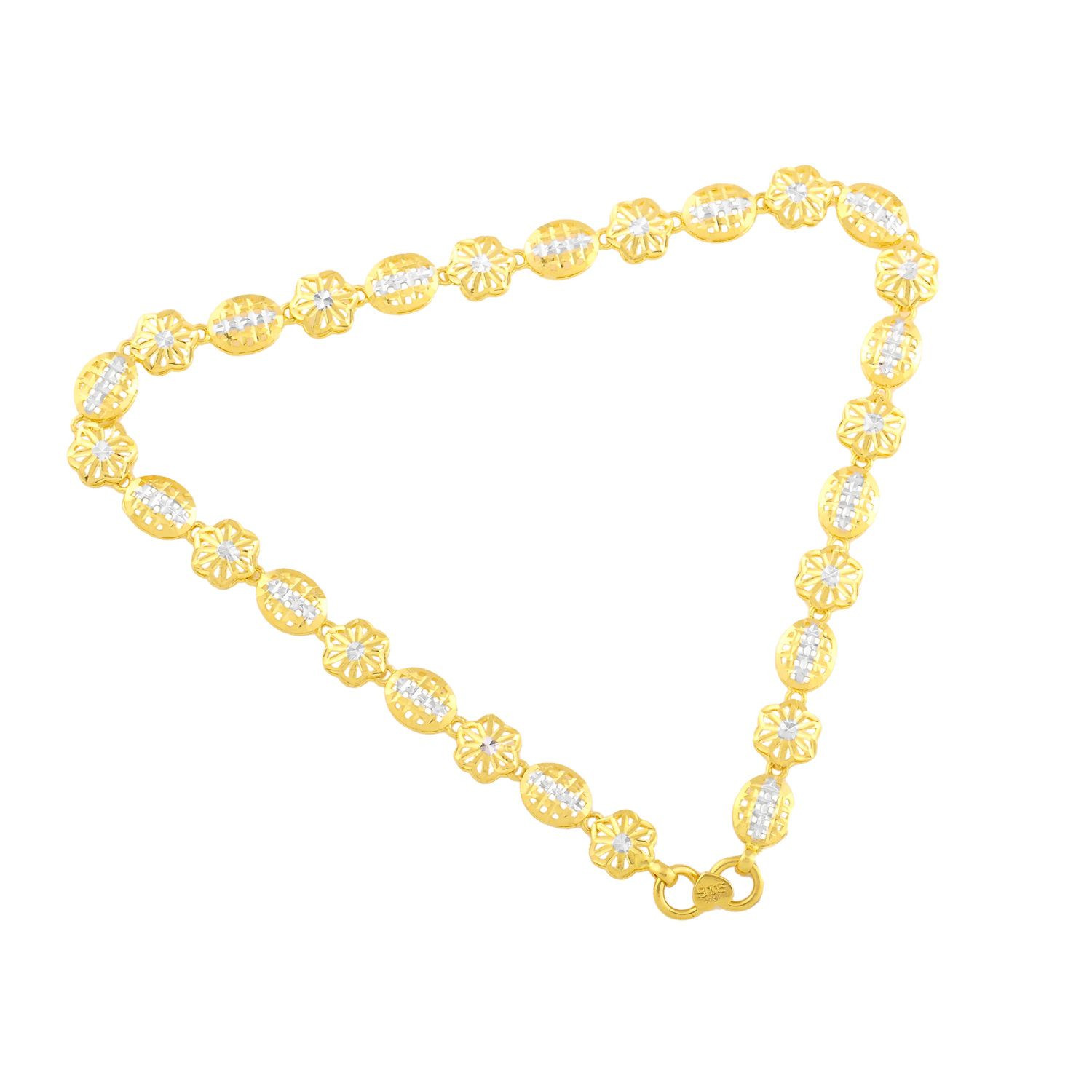 Anklets from Malabar Gold and Diamonds exhibit a blending of conventional and modern designs. They offer a plethora of designs to choose from
Rating: 8/10
6. Joyalukkas
The anklets coming from Joyalukkas are expertly made and have beautiful decorations. They are favored by clients because of their attractive designs.
Rating: 8/10
7. Kalyan Jewellers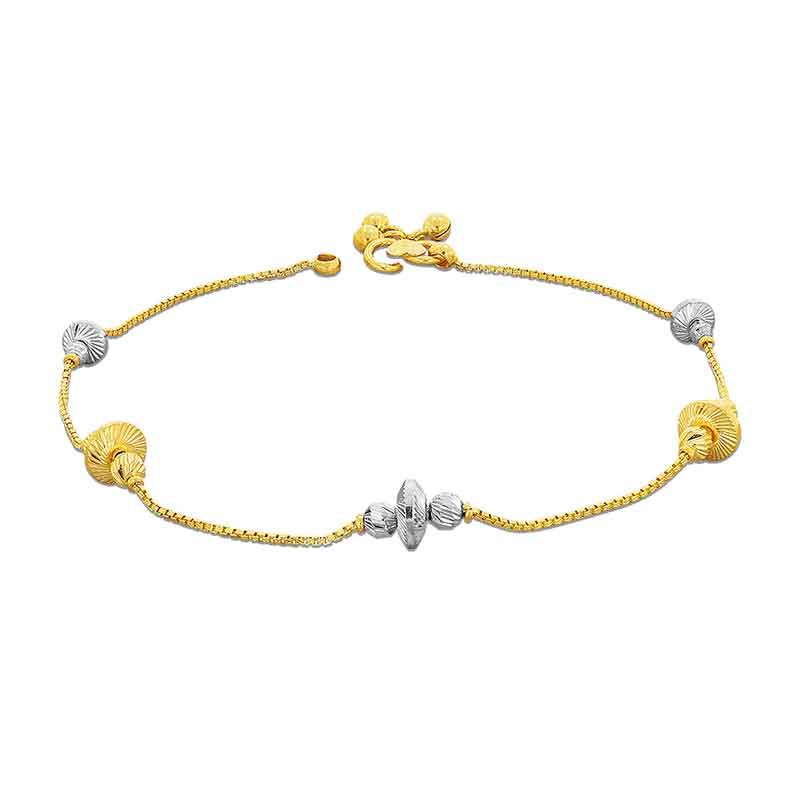 Anklets from Kalyan Jewellers come in a range of patterns, from delicate to striking. Their distinctive craftsmanship is of the highest caliber.
Rating: 8/10
8. CaratLane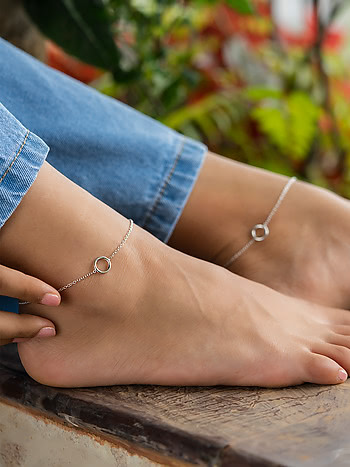 An assortment of anklets in gold and silver that are set with precious and semi-precious stones are available from CaratLane. Modern tastes are catered for by their cutting-edge designs.
Rating: 7.5/10
9. Voylla
The young, fashion-conscious audience is drawn to Voylla's anklets since they are reasonably priced and fashionable. They provide a blend of traditional and modern designs.
Rating: 7.5/10
10. Pipa Bella
Pipa Bella specializes in fashion jewelry, and their anklets stand out for their stylish, modern designs that are ideal for both everyday wear and special occasions.
Rating: 7.5/10
11. Amrapali
Amrapali's anklets, with their beautiful designs and enduring appeal, perfectly express the spirit of Indian history. Their silver ones are very well-liked.
Rating: 7/10
12. Gehna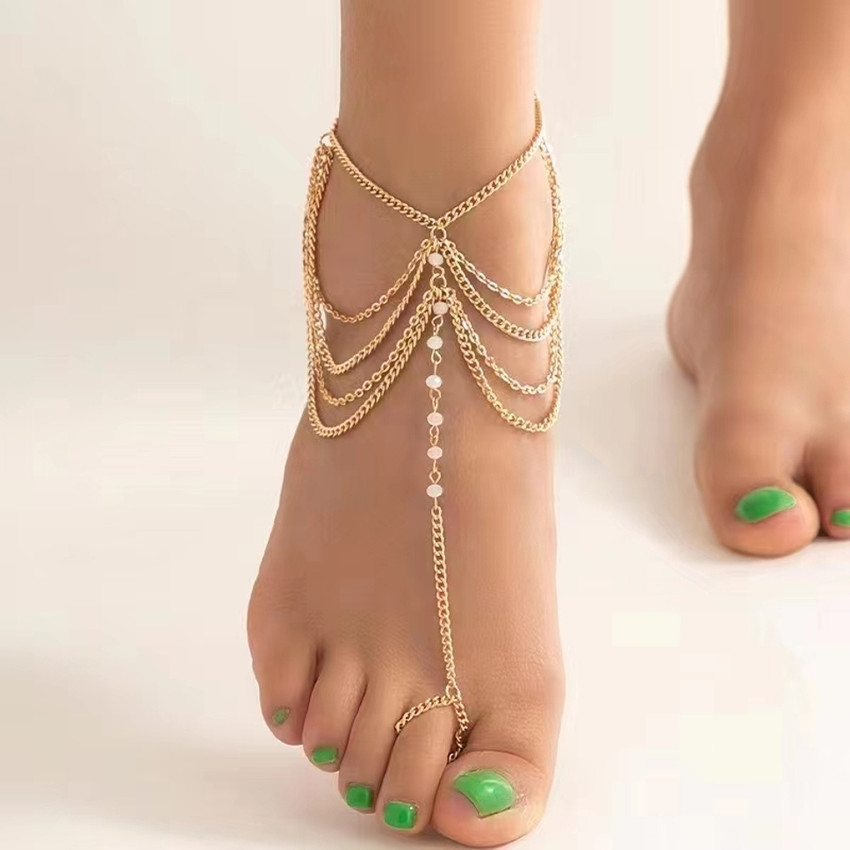 An elegant selection of anklets with elaborate designs and top-notch craftsmanship is available from Gehna. They accommodate both conventional and contemporary tastes.
Rating: 7/10
13. VelvetCase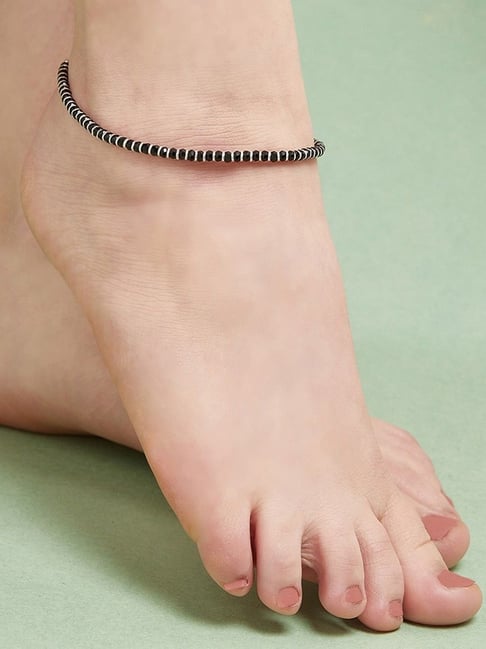 Anklets by VelvetCase are expertly made with style and refinement. Customers can design unique products thanks to their adjustable possibilities.
Rating: 7/10
14. Pipabella
Anklets from Pipabella come in a variety of styles, from minimalist to statement-making. They provide cutting-edge designs at reasonable costs.
Rating: 6.5/10
15. Zaveri Pearls
The affordable anklets from Zaveri Pearls come in a variety of styles with traditional motif inspiration.
Rating: 6.5/10
16. Meenakari
The eye-catching hues and elaborate enamel work on Meenakari's anklets make them stand out. They provide a distinctive fusion of classic and modern aesthetics.
Rating: 6.5/10
17. Anjali Jewellers
Anjali Jewellers offers a variety of anklets in both modern and vintage styles. They have items in their inventory for people of all ages and tastes.
Rating: 6/10
18. Art Karat
The elaborate designs and filigree work on Art Karat's anklets are inspired by traditional Indian jewelry. They are a great option for anyone who want to embrace their cultural background.
Rating: 6/10
19. Melorra
The modern, lightweight forms of Melorra's anklets make them ideal for everyday wear.
Rating: 5.5/10
20. Sukkhi
All price-conscious shoppers can afford the many inexpensive anklets that Sukkhi offers.
Rating: 5/10
Anklets are a timeless accessory that adds a touch of grace and femininity to any outfit. With the wide array of brands available in India, there is something for every taste and budget. When choosing the best anklet brand for you, consider factors such as design preferences, material quality, and occasion suitability. Whether you opt for a traditional gold anklet or a trendy fashion piece, wearing an anklet will undoubtedly enhance your beauty and style. You can also check our jewellery related article by clicking here. Happy shopping! 😀