Madhya Pradesh girls have always been true dharmik Indian girls gifted from the heart of India, 'Madhya Pradesh.' Lata Mangeshkar, Divyanka Tripathi (better known as Ishita from Yeh Hai Mohabbatein), and Jaya Bachchan, all born and raised in MP, are shining stars in the Indian film industry. It's fascinating to learn why Madhya Pradesh girls are the best.
Here are some special reasons just for you!
1. She is a true Pooja Pathi girl!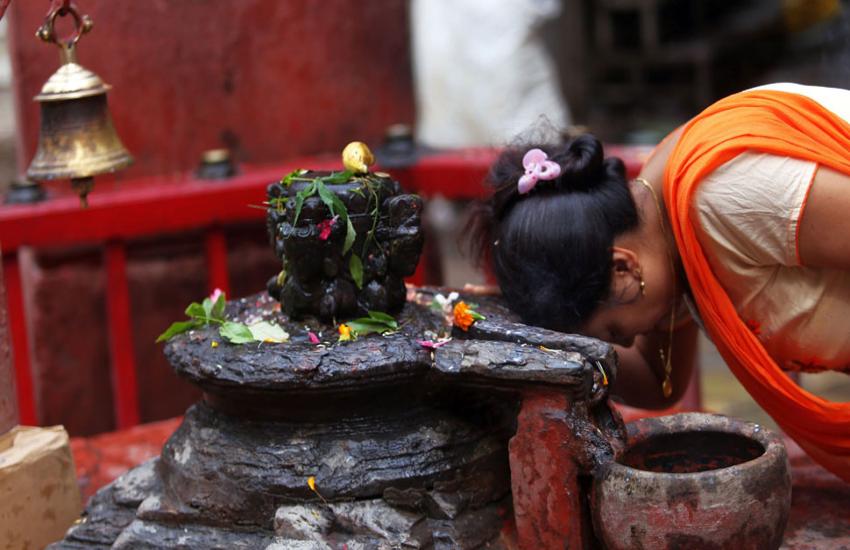 MP is the center of Lord Shiva's ancient temples. She is dharmik and believes in sola somvaars' and such. Going to temples and making offerings to God is her primary passion as an MP girl. No wonder Madhya Pradesh girls are so dedicated to their customs, traditions, and values because they are raised in such an auspicious and traditional environment that, despite being educated and independent, they love to practice what they have been taught since childhood.
2. Madhya Pradesh girls love and respect the heritage!
Madhya Pradesh girls are familiar with all of the state's beautiful heritage sites, such as Sanchi Stupa, Khajuraho Sculptures, and Ancient Temples in Ujjain and Bhojpur. She values her heritage and has discovered new meanings for heritage love! That is an obvious fact that having been born in a rich city of heritage, she has developed a love, care, and respect for ancient things in her city.
You may not be aware of the epic tales, stories, and situations underlying these ancient heritages, but you can seek her advice on all the mysterious things Madhya Pradesh girls may be aware of.
3. Madhya Pradesh girls can introduce you to adventurous wildlife!
Madhya Pradesh girls can take you to see the wildlife of Bandhavgarh, which is famous for being the home of white tigers. She is very interested in wildlife and animals. She can show you around the various wildlife areas in MP. It is an Indian fact that tigers and other animals can be found in the sanctuary of MP, which is well-known for its diverse wildlife.
It's no surprise that they're passionate Madhya Pradesh girls. Her passion for wildlife may be her most admirable talent. Being a wildlife photographer is the best way she can honor her life.
4. She loves Ujjain for thousands of reasons!
Ujjain is known for the 'Mahakaleshwar Jyotirlinga,' and she is a true devotee of Lord Shiva. She enjoys performing all of the rituals at the Kumbh Mela! Who hasn't heard of the Kumbh Mela in Ujjain? Anyone can visit the largest mela to perform rituals, customs, and traditions! People wait for years to attend the Kumbh Mela in Ujjain, and they marvel that she was born there, watching all the activities in her city. Isn't it wonderful to be a Madhya Pradesh girl?
Ujjain hosts India's largest fair, the Great "Kumbh Mela," and she enjoys attending this fair and performing aarti at the Holy River Shipra.
5. She is passionate about shopping and craft skills!
She is crazy about accessories and craft work such as Bamboo Work, Metal and Iron crafts, Tribal Accessories, Carpets and Dhurries, and Dhokra! It doesn't matter if she is highly educated or self-sufficient; Madhya Pradesh girls have a soft spot for all the craft skills and things she enjoys spending time with. It is her admirable talent that she is so knowledgeable about craft skills.
Madhya Pradesh women adore shopping at Patankar Bazaar, Chowk Bazaar, and MT Market!
However, they are also well-versed in Bamboo Work and Dhurries.
6. She loves nature!
She can teach you about new aspects of nature! Her love for nature is most evident in the dense forest, Pandav Caves, Sunset Point near Pachmarhi Lake, and one of the most popular Bee Waterfalls, and Madhya Pradesh girls admire MP for this.
7. Madhya Pradesh girls can give the finest intro to Maheshwari and Chanderi Saris!
She is well-versed in Maheshwari and Chanderi Saris. Madhya Pradesh girls understand how to achieve the perfect delicate look of Maheshwari and Chanderi Saris and can pull it off flawlessly! You don't have to admire Madhya Pradesh girls for their fine knowledge; you can also admire them for the elegance and classy look they exude when dressed in Maheshwari and Chanderi Saris.
The best part is when you have knowledge of something and you can practice that knowledge so nicely and efficiently.
8. She hates being dressed aggressively!
Dressing aggressively means nothing to her because she is Dharmik and pooja path! They are straightforward and self-assured. They understand the importance of self-respect and responsibility.
It's preferable if Madhya Pradesh girls dress with decency and elegance. You can appreciate their efforts and appearance. Isn't it strange to see a young lady wearing shorts in temples or other traditional places? So, admire the Madhya Pradesh girls for their decency and good looks.
Hope you like this article!