Summer comes as the best season for flaunting those latest trends, cute dresses, and short clothes. You don't need to wrap yourself under layers of clothes like winters. Some skin show is just fine for summer and you can travel freely as much as you want. But on the other hand, there are some consequences related to summer and the biggest of them is to protect your skin from Sun. Check out these 10 tips on how to remove tan from face in summers:
1. Tomato To The Rescue:
Tomato has the tendency to control your melanin production and give you a glow if rubbed on the skin. Rub a slice of tomato on the affected area or massage it on your skin after making a puree of it. Tomato has shown some wonderful results on tanning. Tomato mixed with besan or sandalwood powder also detans your skin. 
2. Lemon Pack:
According to dermatologists, you should never use lemon directly on your skin as it is highly acidic and can burn your skin if used alone. The best way to use lemon is to mix it with some calming ingredients in order to make it effective for your skin. Mix it with honey, olive oil, curd, cucumber juice or aloe vera to get the desired consistency and apply this mixture on the affected area. And say bye bye to tan!!
3. Miraculous Potatoes
Potatoes are the natural bleaching agent and keep your skin healthy. Apply potato juice on your skin or rub a sliced potato on your skin till it dries off completely. This will reduce tanning within a week if did so regularly.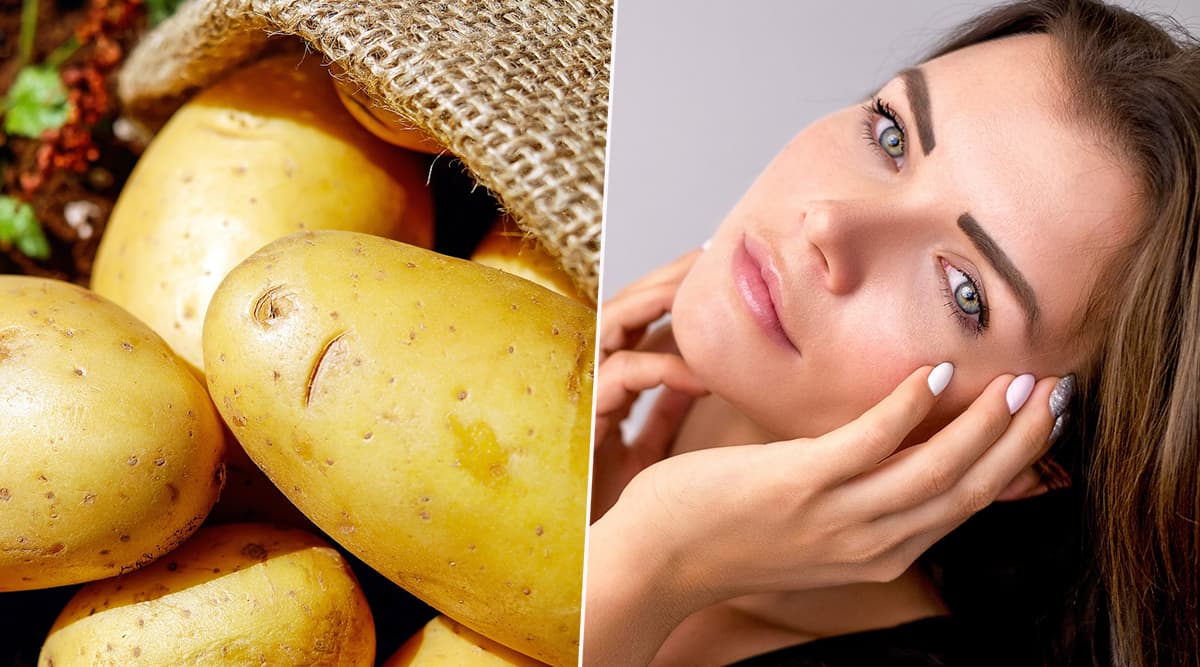 4. Turmeric: remove tan from face
Turmeric is anti-bacterial and anti-inflammatory and is known in Indian Ayurveda techniques since years. Pure Haldi  (scientific name Curcuma longa) has some deep skin benefits when included in diet and beauty regime. Mix Haldi powder with milk and apply it on your skin with the help of cotton. Use this method for entire week to detan your skin.
Applying it with besan or chickpea flour can also give you desired results within a week.
5. Oats On The Go:
Oats have natural scrubbing properties which prevent your skin from drying post-scrub. It removes the dead layer skin cells above your skin and gives the needed pH level that is needed by your skin.
Mix lemon juice, curd and soaked oats and scrub it gently on your skin. This is the perfect remedy to remove tan from your skin. A must try and a swear by this method to tackle tanned skin.
Try out these simple tricks on How to remove tan from face through which you can easily say bye bye to tan with all natural ingredients.
6. Honey & Papaya Magic: remove tan from face
Papaya's exfoliating and also bleaching characteristics makes it an excellent choice for removing sun tan. The honey in this pack moisturizes and also calms the skin.
To make the pack, combine 1/2 cup papaya and one tablespoon honey in a mixing bowl. Allow this pack to rest on the tanned regions for half an hour before washing it off with cold water.
7. Calming Strawberries & Milk Cream
Strawberries are best for skin-brightening qualities by nature. The milk cream will also act as a natural moisturizer for your skin.
In two tablespoons of milk, mash five strawberries together. Before washing, apply this pack to tanned skin for half an hour.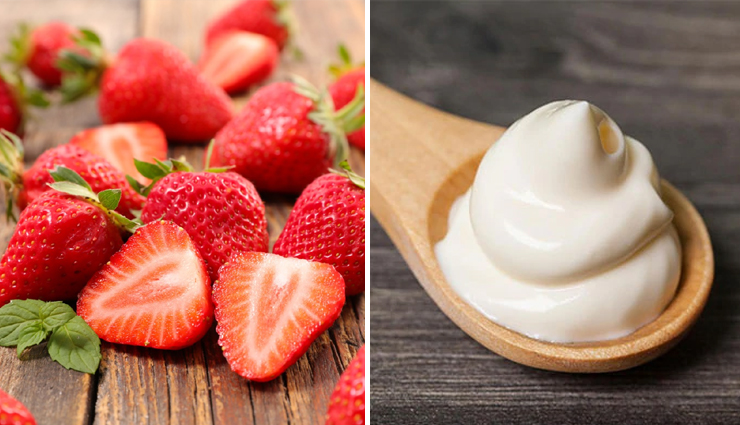 8. Sandalwood Powder & Coconut Water Miracle
On tanned skin, sandalwood and coconut water work like a miracle. Both are rich in ingredients that help in the removal of skin tanning.
To make a paste, combine one tablespoon of sandalwood powder and one tablespoon of coconut water. Apply it to your face or the tanned areas and wait for it to dry. Use cold water to rinse your face.
9. Multani Mitti & Aloe Vera: remove tan from face
Both Multani Mitti and aloe vera are high in anti-inflammatory characteristics, which help to alleviate the effects of sunburn.
Combine two tablespoons Multani Mitti and one tablespoon aloe vera gel in a cup of rose water. Allow 15 minutes for this face pack to sit on your tanned regions. Rinse well with cold water.
10. Soothing Green Tea
Green tea is well-known for its antioxidants, which help in the treatment of tanned skin and also irritated skin or even burnt skin.
Simply place a green tea bag in a cup of boiling water. Allow it to cool. Apply it to the tanned regions with a cotton ball dipped in it. Allow it to sit for 10 minutes before washing it off.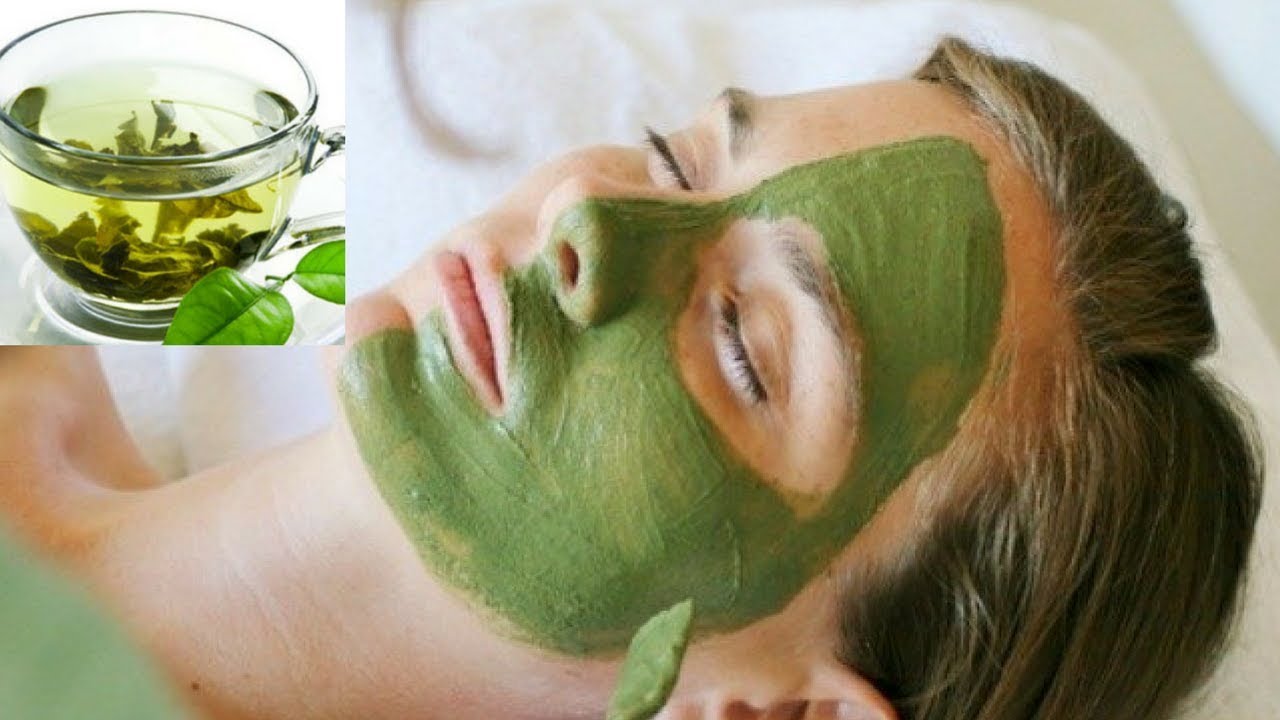 Hope you loved this article and the tips given; which tip you often use at home, let us know in the comment section down below!
See This Too: 25 ALOE VERA BENEFITS THAT YOU NEED TO KNOW