Every person is born with different qualities. The Zodiac sign is the element that can define a personality very well. As we know everyone has a different fashion sense and statement. There are some fashion tips to follow based on your zodiac sign.
Here listing some tips to follow based on your zodiac sign:-
1. Aries
Aries women are known for being strong and independent. But with all other qualities, Aries women are bold and confident with their fashion style. Aries women carry a unique fashion sense. The signature style of Aries women is red lips, pointed eyebrows, and statement accessories. Red is your color girl!
2. Taurus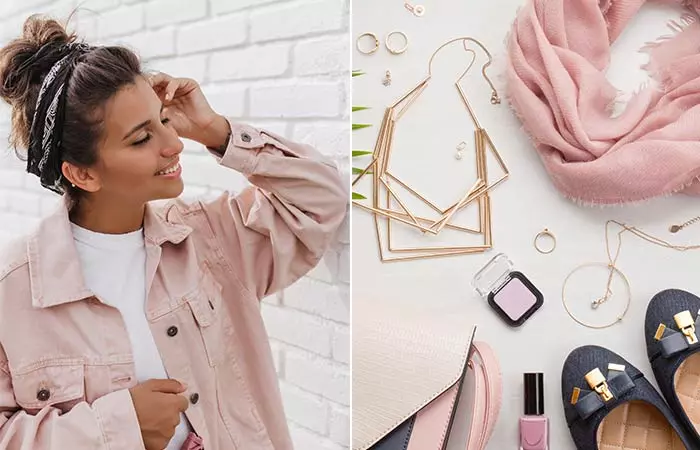 Taurus women are all about sophistication, but they don't chase around labels. They have more respect for craftsmanship over labels. If we talk about the most suitable colors for Taurus women. Blues, earthy tones, and nudes are the perfect combo for them. Nude heels just give them the right amount of sass.
3. Gemini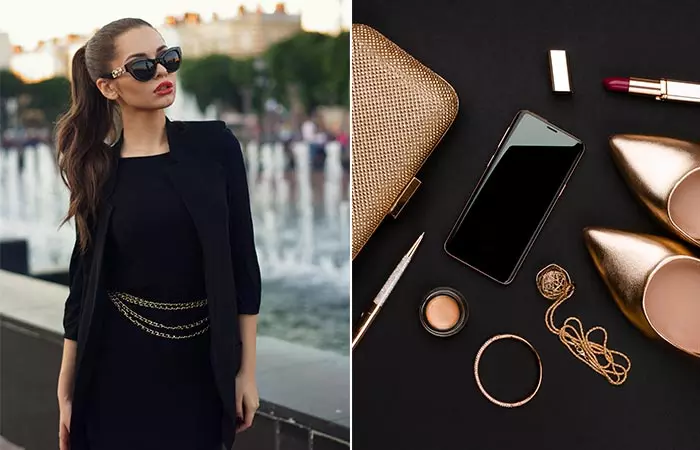 Gemini women are vibrant and lively and Gemini women tend to have very glowing and beautiful skin, your skin is your best asset. Yellow, orange, and other vibrant colors compliment Gemini women the most. Well, team up your bright and cheery hues with some fun accessories and look astonishing.
4. Cancer
Cancer ladies are not risk-takers when it comes to changing their permanent fashion statement. If we search the wardrobe of a cancer woman, it'll be filled with black & white, pastels, and other earthy tones. White, silver, and pastels are the best complementary colors for you.
5. Leo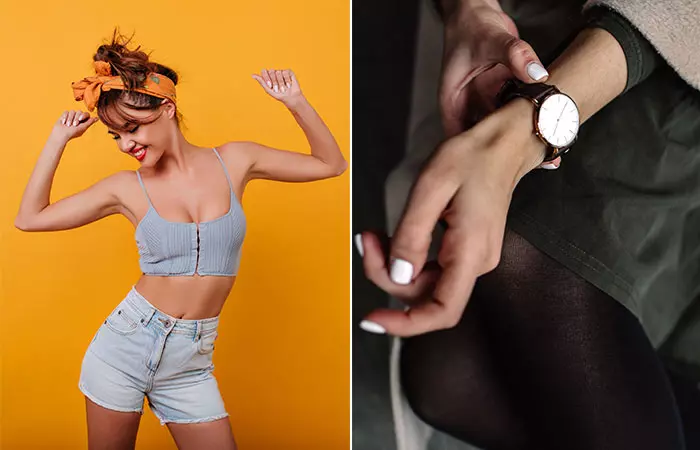 Leo women are attention seekers, they like to be the center of attraction in the group. Their fashion sense is all about dramatic hues and bold accessories. The best complementary colors for Leo ladies are maroon, navy blue, and red. Leo women are label snobs, they would always prefer designer clothing and footwear.
6. Virgo
Virgo ladies always seek to dress up neatly and boldly. They look best when they wear cool boho outfits. They tend to wear earthy tones with bold prints and patterns.
7. Libra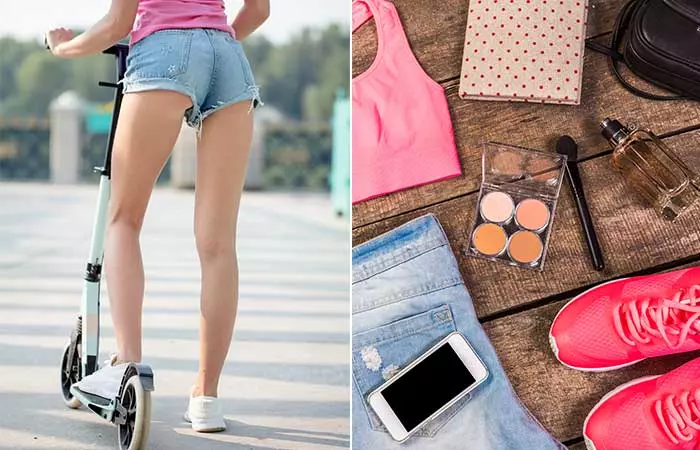 Libra women are true forms of beauty. They are known for their unique charm and style. Pinks, blues, and whites are the colors of a Libra woman. Their closets are full of luxurious and soft fabrics like silk and cashmere. Libra ladies are prepared for every occasion.
8. Scorpio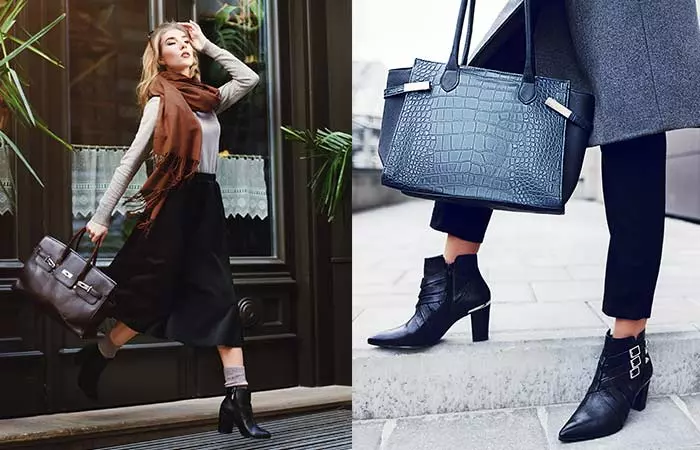 Scorpio ladies never cease to impress us. They are very daring about their fashion choices. They will always prefer wearing body-hugging dresses, which will accentuate their curves at the best. Black, dark plums, and dark blues are the best colors for Scorpio ladies.
9. Sagittarius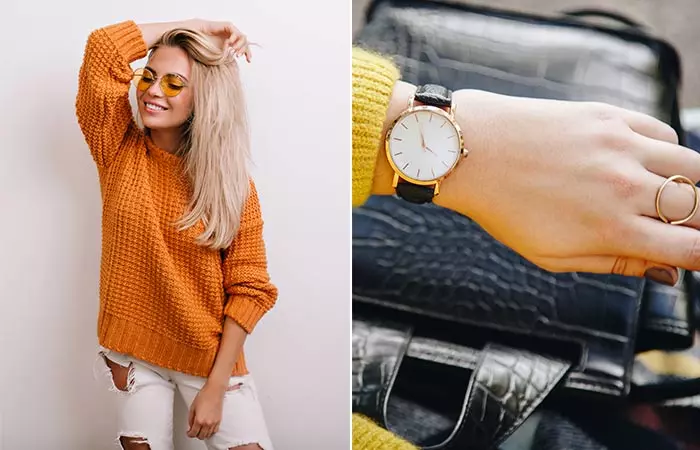 Purple is the power color for Sagittarius ladies. Other than those colors, they should go for light peach, beige and white colors. Comfort is the most preferable thing for Sagittarius women.
10. Capricorn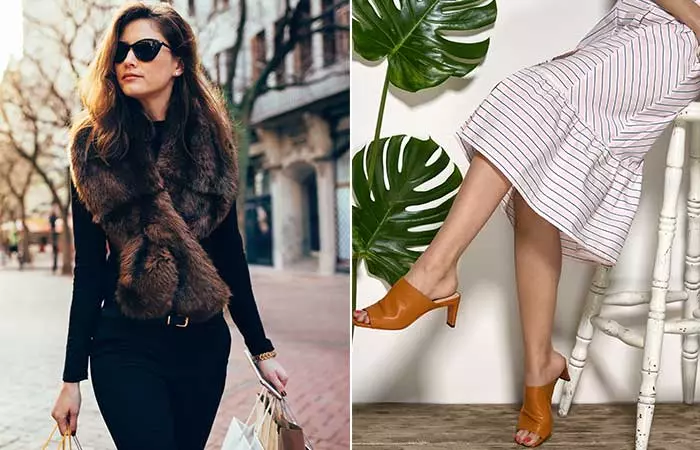 Capricorn ladies are all about effortless sophistication and liveliness. Tailored blazers, blouses, and trousers are the best fashion essentials for a Capricorn woman. And if we talk about fabrics, cashmere should always be in their wardrobe. The most suitable colors for Capricorn women are dark shades, like- indigo, green and black.
11. Aquarius
Aquarius ladies are big risk-takers when it comes to trying new ideas. A sheer maxi top, a Capricorn would never back out to try that. Electric blues, violet, and turquoise colors will complement you the most. Team these colors up with fancy shoes and dramatic jewelry.
12. Pisces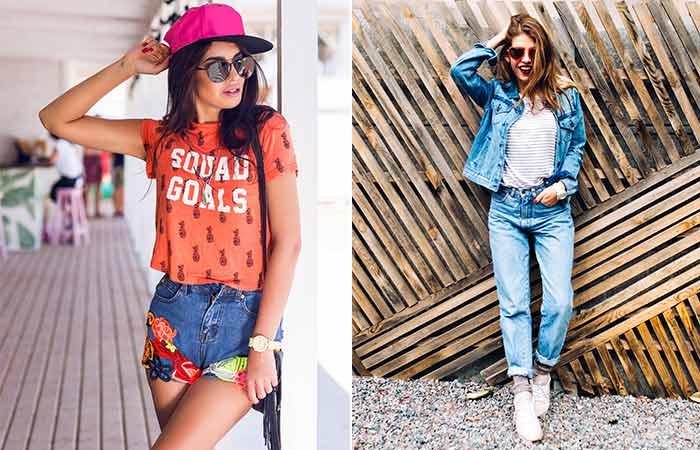 Pisces women have a romantic relationship with their wardrobe. Their wardrobes are filled with light and soothing colors like seafoam green, blush pink and light blue, etc. Their sense of style is very feminine, Pisces women always prefer soft fabrics turned into cute skirts and dresses.
So here were some tips and ideas for every zodiac sign to show your personality to the world. Share it with your friends. 🙂