Are you looking for the Best Skincare Routine For Oily Skin? Do you find yourself reaching for blotting sheets several times a day? Too heavy of a product might make the skin look greasy, while too light of a lotion may not be moisturising enough. An oily appearance can detract from your youthful appearance while also causing skin problems like blocking your pores, resulting in acne, pimples, and blackheads.
Don't worry, we'll give you everything you need to know about dealing with oily skin. We'll tell you what causes it, what to do at night and day, which ingredients are ideal for oily skin and which ingredients to avoid for Skin Care Routine For Oily Skin.
Causes of Oily skin
Oily skin occurs when the skin releases excess oils than other skin types. Our skin has lots of sebaceous glands present in the skin which releases oil to keep the skin hydrated and healthy. They act as a defense barrier against germs. When the sebaceous glands release excess oils which causes the skin's pores to get clogged, and could also lead to acne, oily and shiny skin. If a Best Skincare Routine For Oily Skin is followed then it will help keep the oil in check and leave your skin looking and feeling oil free and beautiful.
Most common signs of Oily skin:
Shiny and sticky skin
Greasiness
Uneven skin tone
Very large pores
Acne or pimple
Blackheads
Rough skin
Redness
Best Ingredients For Your Skincare Routine For Oily Skin
It's very important to pay attention to the primary ingredients of a product while you're shopping for your oily skin. You should search for products that contain the following elements and include them on your Skincare Routine For Oily Skin:
Clay
It is a great ingredient for oily skin that can be found in cleansers and masks. It absorbs excess oil and cleanses deep into your pores, giving your skin a matte, less shiny appearance. Clay-based products should be used, with some of the moisturizing ingredients indicated on the product, as clay can dry out your skin.
Aloe Vera
Aloe Vera is one of the best natural moisturizing ingredients, offering moisture to your skin while absorbing the excess oils, soothing and assisting in the removal of buildup.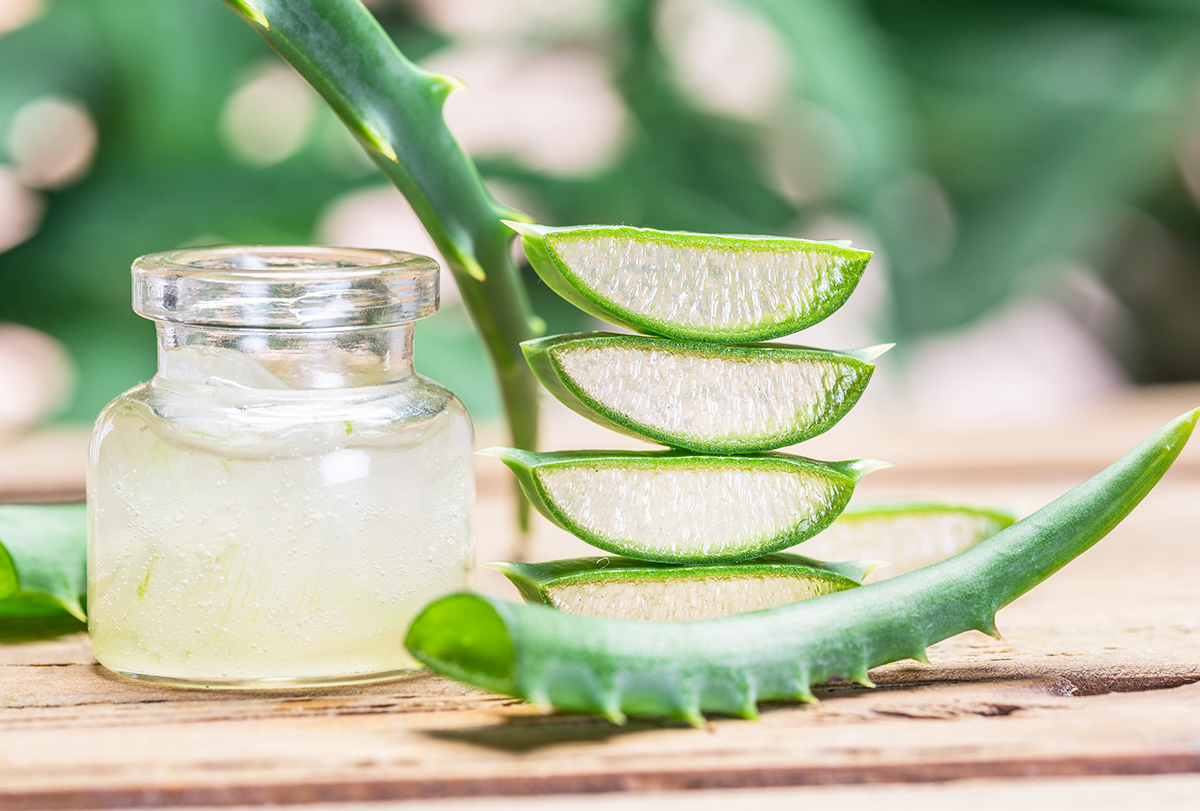 Tea Tree Oil
This essential oil has antiseptic properties which helps to cleanse dirt and oil from pores and soothes skin.
Using Retinol
It is also known as vitamin A, is a super-skincare ingredient which helps to cleanse the skin of dead skin cells, unclog pores, controls oil, acne, wrinkles, and so on. It works by speeding up the cell turnover process in your skin, resulting in healthier, brighter skin.
Hyaluronic Acid for skin
It aids in the moisture balance of your skin. It is a common hydrating component found in moisturizers and serums that helps your skin retain moisture. Moisturizing oily skin is just as crucial as moisturizing dry skin. When your skin is dehydrated, more oil is released to fill up for the dehydration. Including Hyaluronic Acid in your Skincare Routine For Oily Skin will keep your skin hydrated and prevent it from looking oily.
Ingredients to Avoid For Your Skincare Routine For Oily Skin
If you have oily skin, there are also some ingredients you should avoid for your skincare routine. This doesn't mean that these ingredients are harmful to everyone, but they could make oily skin worse.
Coconut oil
While coconut oil is great for dry skin, it is comedogenic, which means it will clog your pores more easily, especially if you have oily skin.
Beeswax
It can moisturize and protect your skin, but the barrier it forms is likely to clog your pores.
Vaseline
Vaseline is made out of pure petroleum jelly, a mineral oil that forms a barrier on your skin and can clog pores. It's also a carcinogen with the potential to cause cancer.
Physical Scrubs
Using too much exfoliation can damage the skin's moisture barrier, and make it unhealthy, sensitive and imbalance. When the skin is dry, it starts producing extra oil, which increases the risk of acne.
Fragrances
Artificial fragrances are used to conceal unwanted odors and give the product a pleasing scent. Artificial scent causes skin irritation, allergies, sensitivities, acne, eczema, psoriasis, and itchy skin.
That's why, always choose fragrance-free or mild-fragrance skincare and beauty products whenever possible.

Some of the best tips for oily skin care routine are:
Morning Skincare Routine For Oily Skin
Cleanser
It's very important to wash your face every morning to remove any impurities or excess oil that is built up over night. This will help in maintaining the balance of the oils on your skin. The longer dirt and bacteria remain on your skin, the more likely you are to develop acne or pimples. Avoid harsh soaps and go for a gentle face cleanser that won't deplete your skin of its natural oils.
You can use a chemical free oil control face wash like, Always Cleanse Face Wash and an oil control body wash like Always Fresh Body Wash from Always Do More for your skincare routine. This face wash contains neem, arabica coffee oil & aelo vera and is made from totally natural ingredients. It cleanses and exfoliates the skin leading to acne and pigmentation free skin. We have used this face wash and have loved the good lather and instant freshness.
Oil Control Body wash is also completely natural and has cucumber, tea tree oil, Aelo Vera and Coffee extract. It helps prevent body acne and fades acne scars in addition to nourishing and protecting the skin. The best part is that it does not leave the skin dry. Just fallen in love with this body wash.
Exfoliate
Exfoliating gently might assist to remove dead skin cells and cleanse your skin more thoroughly. Over-exfoliating, on the other hand, can strip your skin of its natural oils, leading to a rise in sebum production, building excess oils to your skin again. So exfoliate just one or two times per week.
Toner
Toners can be quite beneficial to your skin. An excellent natural toner will moisturize your skin as well as cleanse it and reduce the appearance of pores. A toner also aids in the preparation of your skin for the rest of your routine, allowing your other products to perform better. Toners can also help to balance the pH of your skin and smooth the texture.
Serum
Uneven skin tone and texture are one of the side effects of oily skin. Moreover, having oily skin may also result in enlarged pores which causes acne, blackheads and pimples. Typically, using a good serum will help to improve the texture and tone of your skin and repair the damaged epidermal tissues and the structure affected by the enlarged pores. Hence, if you have oily skin that causes enlarged pores, then a serum can be one of the best skincare treatment options to try. These products contain different vitamins and minerals which are good for the skin. For instance, some popular serums in the market are rich in Vitamin A which helps produce healthy cells and slow down oil production, making them a perfect addition to your skincare for enlarged pores.
Moisturizer
You may believe that you don't need to moisturize since you have oily skin, but you're mistaken. Oily skin needs a little bit of hydration. Moisturizing your skin prevents it from thinking it's dry, which helps to regulate your oils. You should usually avoid heavier creams and moisturizers, but water-based moisturizers with non-comedogenic, oil-free moisturizers that absorb quickly, dry matte and feel light on the skin.
Check out this water based face moisturizer for oily, acne prone skin, Always Hydrate Face Moisturizer and a lightweight body lotion, Always Nourish Body Lotion For Both Men & Women".
The Face Moisturizer from Always Do More is definitely the best moisturizer. It is a must have in your morning skin routine especially after a shower. The product contains Vitamin B3, Vitamin B5, Shea Butter & Coffee Extracts which help nourish and protect the skin. It deeply hydrates the skin and does not leave the skin dry. In addition, it prevents acne and reduces acne scars.
Body lotion from Always Do More contains Shea, Cocoa and Mango Butter in addition to Collagen. This is especially useful for individuals who have a pretty active lifestyle/sweat a lot. Check it out if you are looking for a non-sticky formulation.
Eye Cream
Even if you have oily skin, the skin surrounding your eyes lacks its own oil glands and is much thinner than your face, thus it is likely lacking in moisture and more sensitive to damage. It's also less crucial to pick an eye cream that's suitable for oily skin because it doesn't produce its own. Look for an eye cream that targets a specific issue in the eye area, such as puffiness, dark circles, or fine lines and wrinkles.
Sunscreen
For all skin types, whenever you go out, using sunscreen is a must. Sun exposure dries out your skin, accelerates the indications of aging, and damages your skin. Using sunscreen every day will protect your skin from harmful UV rays that can damage your skin. Mineral-based sunscreen is preferable to chemical-based sunscreen. Reach for a mineral based, ultra light, matte finish sunscreen for your oily skin.
Try a lightweight oil free sunscreen like Always Protect Sunscreen from Always Do More. It is SPF 50+ formulation and would protect you from 98%+ UV rays and is much better than the normal SPF 15 or SPF 30 sunscreens in the market. It has Vitamin B5 as one of its ingredients to help nourish the skin. This product does not leave your skin oily and is completely non-sticky. Our experience with this sunscreen is 5/5 so we would definitely recommend this product.
Evening Skincare Routine For Oily Skin
Cleanser
It is very important to cleanse your face after coming back home from work or school. It helps to remove sweat and dirt which you get exposed to the pollution outside. If you wear makeup, it's even more crucial to make sure you remove it before going to bed. Leaving it on for too long can clog your pores and cause your skin problems.
Face Masks
A face mask applied can help you thoroughly cleanse your skin, removing grease and oil buildup. It should be applied 2-3 times in a week. A mask can also help to improve the texture of your skin. You can also incorporate a clay mask into your routine which will help you to keep shine in check while also treating blemishes at the same time.
Toner
Using a toner again at night after cleansing can help to cleanse your skin from the day's dirt and prepare your skin for the rest of your night routine. It absorbs extra oil and keeps your skin healthy. Reach for the one you used in the morning.
Using Retinol
The most important product to include in your night time to use for oily skin is a retinol serum. This can cleanse your skin while also helping to reduce the appearance of fine lines, wrinkles and acne. It is an excellent product to include in your nighttime skin-care routine because it can help reduce the appearance of wrinkles and acne.
Moisturizer
You can use a night moisturizing cream instead of a day cream. Even if you have oily skin, you should always moisturize your face after cleansing. A good moisturizing cream hydrates, plumps, and supports the natural skin barrier. Using a night cream can be more nourishing and has additional anti-aging or brightening properties.
Eye Cream
After you've removed your makeup, it's extremely important to moisturize your delicate eye area which is the final step of your evening routine. Even if you use a gentle cleanser, rubbing might irritate the delicate skin around your eyes, so make sure you nourish it before going to bed.
Some more tips for skincare routine for oily skin
Always use a primer before you put on makeup which helps everything stay in place.
Always carry blotting papers to soak up excess oils from the skin.
Invest in oil free products.
Try some homemade remedies which are natural and can help to make your skin oil-free and healthy.
Keep your diet simple and healthy. Avoid dairy products, fats, sugar, excess salts, carbohydrates etc, instead eat healthy fats like olive oil, healthy sugar like dark chocolate, brown rice, oats, etc.
On the other hand, if your oily skin results in enlarged pores, some skincare tips to follow can include:
If you wear makeup, use a cleansing agent to remove it to avoid clogged pores.
Look for signs of sagging skin because they can worsen over time when left untreated. Check out effective treatments to ensure healthier and smoother skin like consuming food rich in antioxidants and healthy fats and plenty of water for skin hydration and toxin removal.
Don't ignore the presence of acne in your face as it can make your enlarged pores look worse. If possible, search for an effective acne treatment such as oral or topical medications and add them to your skincare regimen.
Take care of your skin to avoid the development of enlarged pores. Avoid doing anything that can irritate your skin. For example, you should refrain from rubbing your skin harshly as it can bring dirt and bacteria into your pores.
Conclusion
Now you know the list of which ingredients to use and which to avoid for your skincare routine for oily skin and the steps to follow for both morning and evening. It's time to get serious about finding the best non-comedogenic skincare products with the proper ingredients and following a proper skincare routine to keep your skin healthy. So, the next time you're out shopping for skincare, read the ingredient list properly. And if you have more tips for skincare routine, let us know in the comment section.