Today, television has a much larger audience than even movies. With content material now being uploaded to the internet, it has also discovered a whole new target market. The Pakistani television industry, despite being relatively new, has been rapidly catching up in terms of recognition and excellent content material. Every show has a limited number of episodes. We have curated a list of best pakistani dramas.
Here are some best pakistani dramas
Zindagi Gulzar Hai
The story revolves around Kashaf, a young woman reared by a single mother, has experienced a great deal of class and gender discrimination throughout her life. Her life, however, takes a turn for the better when she meets Zaroon in college. Sanam Saeed and Fawad Khan played role of main leads. It is one of the best pakistani dramas.
Humsafar
Humsafar is the most popular Pakistani drama, and it was a huge hit when it debuted on Indian television. The plot centres around Khirad (Mahira) and Ashar (Fawad), who are forced to marry to meet their parents' wishes. They end up falling in love and forming the most amazing friendship. Sara (Naveen Waqar) had always dreamed of spending her life with Ashar, but when that doesn't happen, she makes it her top priority to break up the loving marriage.
Shehr-e-zaat
The story revolves around Falak (Mahira Khan) who has lived a life of luxury and never been refused anything. She falls in love and persuades Salman (Mikaal Zulfiqar) to marry her. Salman agrees, but Falak's world begins to crumble when she discovers Salman's infidelity. Falak gradually discovers that she has only cared about material things her entire life, and the series eloquently illustrates one's relationship with a greater power. She begins to understand the true meaning of life and begins to channel her rage into positive pursuits. It is one of the best pakistani dramas.
Gul-e-Rana
The plot of this drama revolves around Gul-e-(Sajal Rana's Ali) constant fight to transform the thinking of a conservative society. She works for women's rights and the sacrifices that are required of them after they marry. She is married to a narcissist and chauvinist man who refuses to modify his behaviours due to a set of circumstances.
Mere Humsafar
Mere Humsafar is an ongoing drama. The story revolves around Hala, an innocent and timid girl, gets married to Hamza. However, her mother-in-law treats her badly while Hamza tries his best to take a stand for his wife.
Dil Ruba
The plot of Dilruba centres around Sanam (Hania Amir), a vivacious and carefree college girl who enjoys flirting with numerous men at once for the sake of entertainment and emotional pleasure. However, when Sanam's heart continues to break as a result of her actions, she will eventually face karma. Sanam has changed from a cheerful effervescent girl to a pain-stricken and heartbroken girl who has lost not only all of her connections, but also her child and home as a result of her careless actions. It is one of the best pakistani dramas.
Badshah Begum
The play takes place in Peeraan Pur, a fictional state ruled by Pir Shah Alam, who has five children from two wives: Shahzeb, Murad, Jahan Ara, Roshan Ara, and Shahmir. When his city-born and raised children Jahan Ara, Roshan, and Shahmir are forced to return to their homeland due to unforeseen events, they become entangled in power struggles and politics that they never wanted to be a part of. An epic saga of dynasty politics, sibling conflict, and anarchy ensues.
Prem Gali
The story opens with Hamza and his widower elders, which include his grandfather, father Hatim, and paternal uncle Luqman, relocating to a small, bustling colony known as Prem Gali. As soon as Hamza enters the area, his gaze is drawn to the lovely Joya, who, in a clichéd turn of events, falls in love with him at first sight. Meanwhile, Joya and her family live in Prem Gali as well, but they are famed and notorious due to the family's history of unsuccessful marriages.
Berukhi
Irteza and Sabeen's love evolves into a lovely bond among the complicated link between fate and cultural expectations.
Dobara
Mehrunissa was 16 years old when her dying father chose to marry her off to Hidayatullah, who was 36 at the time. Mahir is a carefree next-door kid who plays tennis and is looking for work. Narmeen, the lady he loves and wants to marry, tells him to invite his parents to their wedding. To create a good impression on her mother, he persuades his mother to do so and steals his deceased grandmother's gold bangles from his father's locker. Adeela arrives and is shocked to see the bangles. She insults Mahir and causes a commotion, which upsets the Narmeens, and she chooses to break up with him.
Yeh Na Thi Hamari Qismat
An innocent woman is utterly confused on her wedding day when she finds her fiance in a fit of rage. Soon, after the wedding, her life turns to hell as her new husband behave inappropriately with her. It is one of the best pakistani dramas.
Ishqiya
Rumaisa (Hania Amir) and Hamna (Ramsha Khan) are sisters raised by overprotective parents. Rumi is carefree, gregarious, and talkative, while Hamna is calm, tranquil, and reserved, but they both adore their father. Hamna and her college classmate Hamza have been dating for four years and are head over heels in love. Hamza is also shown to be rather possessive of her. Because her father does not believe in love marriages, Hamna is hesitant to tell him she is in love. Hamna accepts to marry her father's friend's son Azeem, leaving Hamza distraught, due to her father's illness and fear of losing his respect. He is gravely hurt in a car accident as a result of his rage and sadness.
Suno Chanda
Arsalan Jamshed Ali and Ajiya Nazakat Ali, two cousins living in a joint family, have taken their vows (Nikaah) but do not yet live together because the wedding and Rukhsati have not yet taken place. Jiya and Arsal do not want to marry because of personality problems, but their family forces them to do so in order to follow their dying grandfather's desires. Jiya hopes to continue her education following her BBA at the London School of Economics. Arsal and Jiya's grandmother, Bi Jaan, is the family's head. Jamshed Ali and Nazakat Ali are her two sons, while Masooma, her daughter, is married to Jalal Khan. They are residents of Peshawar.
Jo Bichar Gaye
The plot revolves around the political conflict between West Pakistan and East Pakistan at the time Liberation of Bangladesh and deals with true events from 1970 to 1971.
Mohabbat Daagh Ki Soorat
Shijrat, a young passionate girl, loses her father in a car accident, forcing her and her mother to move in with her uncle. Shijrat meets Sinan at college, who has become a cripple as a result of an accident yet is upbeat about it. Afaaq realises he can't be a parent and screams at Saba and Shijrat, who are embarrassed. Sinaan and Shijrat fall in love, and Sinaan asks Shijrat's mother for her hand in marriage. Shijrat and Sinaan's nikkah is completed. Sinaan, enraged, decides to have surgery on his leg so that he can walk again. The procedure went well. Sinaan later takes Shijrat out one night and shows her around the mansion.
Fasiq
Fasiq weaves a gripping story about how people's behaviour and actions change over time as they stray from the road of righteousness and toward wrongdoings. Fatima is a religious and religious girl from a middle-class household who values her morals and ethics. Fatima lives with her father, both of whom are devout Christians. Fatima is in love with one of her cousins, Umair, but she sacrifices her feelings for Aniqa, who is already jealous and apprehensive of Fatima.
Ishq E Laa
This is a story of three people from different socioeconomic origins find their lives entangled as fate plays a sneaky game with their lives.
Badzaat
Story revolves around Wali, a wealthy but sensitive young man, must choose between saving the girl he loves from Daniyal, his envious rival, in a family where tangled familial relationships breed unrest.
Kahi Unkahi
This drama makes a striking statement about Pakistani society's class divide. Sherry (Sheharyar Munnawar Siddique), who comes from a wealthy family, is enthralled by Zoya's unpretentious demeanour (Ayeza Khan). Despite the fact that he is engaged to someone else, Zoya's sweet personality draws him to her. Circumstances play a huge role, and it will be difficult for them to marry because his family is opposed to the relationship. It is one of the best pakistani dramas.
Ishq Gumshuda
The story revolves around Ali (Humayun Saeed) who adores Alizeh (Sarwat Gilani) and wishes to marry her, but she has always regarded him as a friend and declines the proposal. He later marries Neha (Aamina Sheikh), but Alizeh is his persistent concern. His married life is thrown into disarray as a result of this. It's also difficult for Neha to stay in a relationship with a man who is in love with another woman. It is considered to be one of the best pakistani dramas.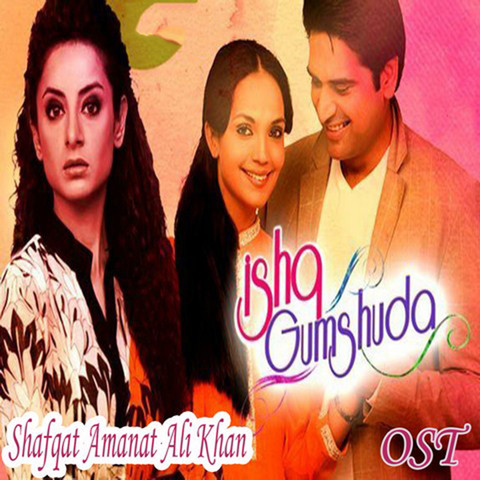 Badi Aapa
Everyone refers to the principal character of this drama, Zubeida (Savera Nadeem), as Badi Aapa. She is the one who makes all of her family's major decisions. Things take a turn for the worst when her husband marries another lady and she marries her former lover. Her intentions swiftly go astray, leaving her at a fork in the road.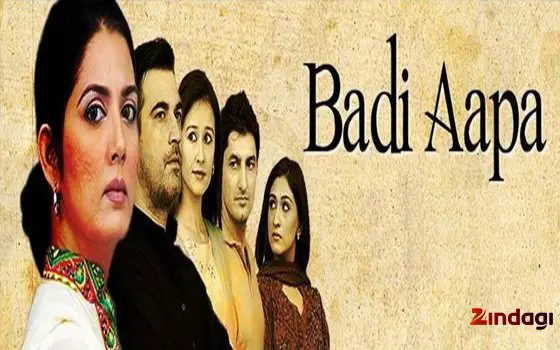 Jackson Heights
This drama is set in Queens, New York City's Jackson Heights neighbourhood. It addresses the issues that Pakistanis confront when living in other countries. The show's four main protagonists are shackled by their troubles and relationships, which serve as a shackle for them to survive in a harsh world. The glittering existence they anticipated when they moved serves as a warning story for people who believe that relocating to another country will cure their financial troubles. It is one of the best pakistani dramas.
Kankar
Kankar was a socially significant drama that tackled the issue of domestic violence. Kiran (Sanam Baloch) and Sikandar (Fahad Mustafa) marry after falling in love. Sikandar is a short-tempered man who is frequently violent with her, despite his constant professing of love. Kiran tries to change Sikandar but to no avail. She finally decides to leave him when she suffers a tragic loss because of him. It is one of the best pakistani dramas.
Mora Piya
The story revolves around Faisal (Adeel Hussain) who is a journalist who has been investigating land mafia's illicit actions. Ujala (Aamina Sheikh) is raped on the night of his wedding by a mobster seeking revenge on Faisal. She becomes pregnant soon after. Their relationship is strained because Faisal refuses to acknowledge this child as his own, and Ujala, as his mother, is unable to live without him.
Daam
Daam is a story about friendship that shows how our selfish acts can have an irreversible impact on many lives. Despite their vastly different social classes, Zara (Sanam Baloch) and Maleeha (Aamina Sheikh) are great friends. Junaid (Adeel Hussain), Maleeha's brother, returns to Pakistan and expresses interest in marrying Zara. Maleeha is unhappy with this arrangement since she believes her best friend has been manipulating her for years in order for her to enjoy their lavish lifestyle. It is one of the best pakistani dramas.
Dastaan
This love triangle takes place during India's and Pakistan's partition. Bano (Sanam Baloch) and Hassan (Fawad Khan) fall in love, but the partition separates them. Bano is kidnapped in India by a man she believes would one day take her to Pakistan. Hassan proposes to Rabia during their time apart (Mehreen Raheel). Bano is dismayed by the situation of Pakistan when she returns, as someone attempts to rape her. The tragedy of those who sustained significant losses during the partition is beautifully captured in the play.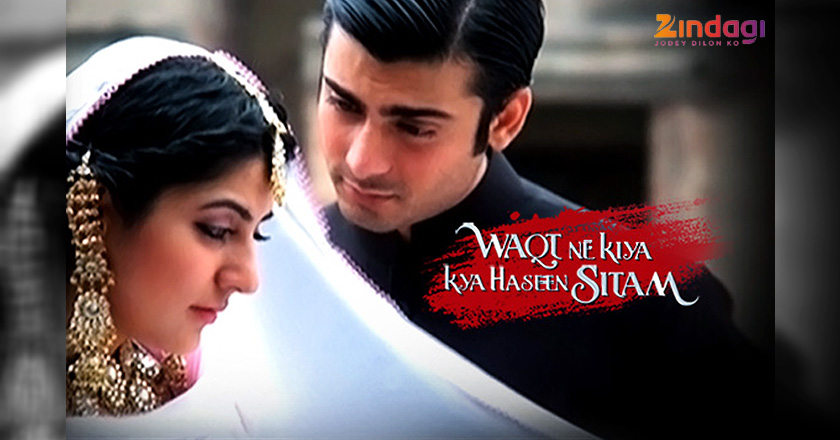 Khuda Aur Mohabbat
The conflicting concepts of love and spirituality in Pakistani society are the subject of this narrative. Imaan (Sadia Khan), the daughter of a maulvi, falls in love with Hammad (Imran Abbas Naqvi), who hails from a wealthy family. Because of their social class differences, Hammad decides to leave his home in order to acquire respect from Imaad's father.
Chup Raho
The story of Rameen (Sajal Ali), who is repeatedly raped by her sister's husband, Numair, is told in this revolutionary drama (Syed Jibran). When she informs this to the rest of her family members, she is advised to not speak a word as this can impact her sister's marriage. Her husband, who is also Numair's brother, refuses to believe this as well. Rameen is forced to reside in the servant quarters since her family believes she is mentally sick and fabricating things. The play depicts how families frequently opt to overlook unpleasant reality in order to maintain their social standing.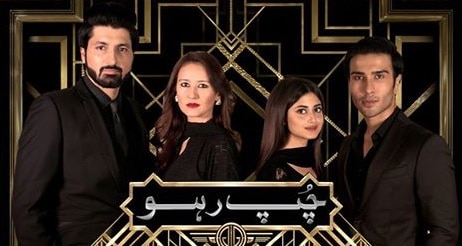 Thakan
The story revolves around Sadaf (Saba Qamar) has worked relentlessly for years to maintain her family, and as the sole breadwinner, she has had to deal with several unpleasant job experiences. Sadaf's family, unbeknownst to her, does not regard her and just spends the money she generates. Sadaf decides to get married and leave the house after learning this and feeling betrayed. She eventually marries an older man with three children. Sadaf's struggle in a conservative society is heartbreaking to watch, but she perseveres despite the challenges she faces.
Durr-e-Shehwar
Shandana (Nadia Jamil), Durr-e-(Samina Shehwar's Peerzada) daughter, has been married for almost a decade, but her marriage has reached a snag, and she decides to stay at her parents' house for a while. Shandana's mother tells her about the early years of her marriage while she is considering divorce. She describes how, at first, her husband was not as loving and didn't pay much attention to her. The play explores the patience required to maintain relationships as well as the effort required to nurture them. It is one of the best pakistani dramas.
Conclusion
Do check out these best pakistani dramas with amazing plots and twists to binge-watch. Have Fun.
Click here, to check out Top 30 Indian Web Series List