South Indian films have always been the stereotypical to-go movies whenever one craves for some good old action, the morale good vs evil and such forth. But the industries it comprises produce movies that are so much more than just mindless action. The recent times has seen a rise in the number of thrillers, and dramas, that strike fear or love, respectively in our hearts. In the following list, we give you the top 50 best South Indian Movies that you absolutely NEED to add to your bucket list:
Shyam Singha Roy (Telugu)
Shyam Singha Roy revolves around Vasudev, an aspiring film director from Hyderabad, who convinces Keerthi, a psychology graduate to act in his debut short film. The film meets success and lands him even more projects, only to discover that all of his works had already been written by a famous Telugu-Bengali writer, Shyam Singha Roy, fifty years ago, as he is pressed charges upon by S.R. Publications a notable publishing house based in Kolkata. The film did pretty good in the theatres and has been successfully watched and re-watched in the app, quickly heralding it as one of the best south Indian movies on Netflix.
Lead roles: Nani, Krithi Shetty, Sai Pallavi
Directed by: Rahul Sankrityan
Story by: Janga Satyadev
Cinematography: Sanu John Varghese
Hey Sinamika (Tamil)
Hey Sinamika is based upon the story of Yaazhan and Mouna, a couple who fell in love and got married, only for Mouna to realise that he doesn't seem to be suited for her. She decides she wants to separate, and tries to bring her plan to fruition, when Dr. Malarvizhi comes to the town and Mouna devises a scheme to make the two fall for each other, for her to get out of the marriage hassle-free. Complications start when she feels jealous of her husband and Malarvizhi's close relationship and she wants him back. The film is a good watch, with light-hearted themes and can talk of how feelings do keep changing.
Lead roles: Dulquer Salmaan, Aditi Rao Hydari, Kajal Aggarwal
Directed by: Brinda
Story by: Madhan Karky
Cinematography: Preetha Jayaraman
Bheeshma (Telugu)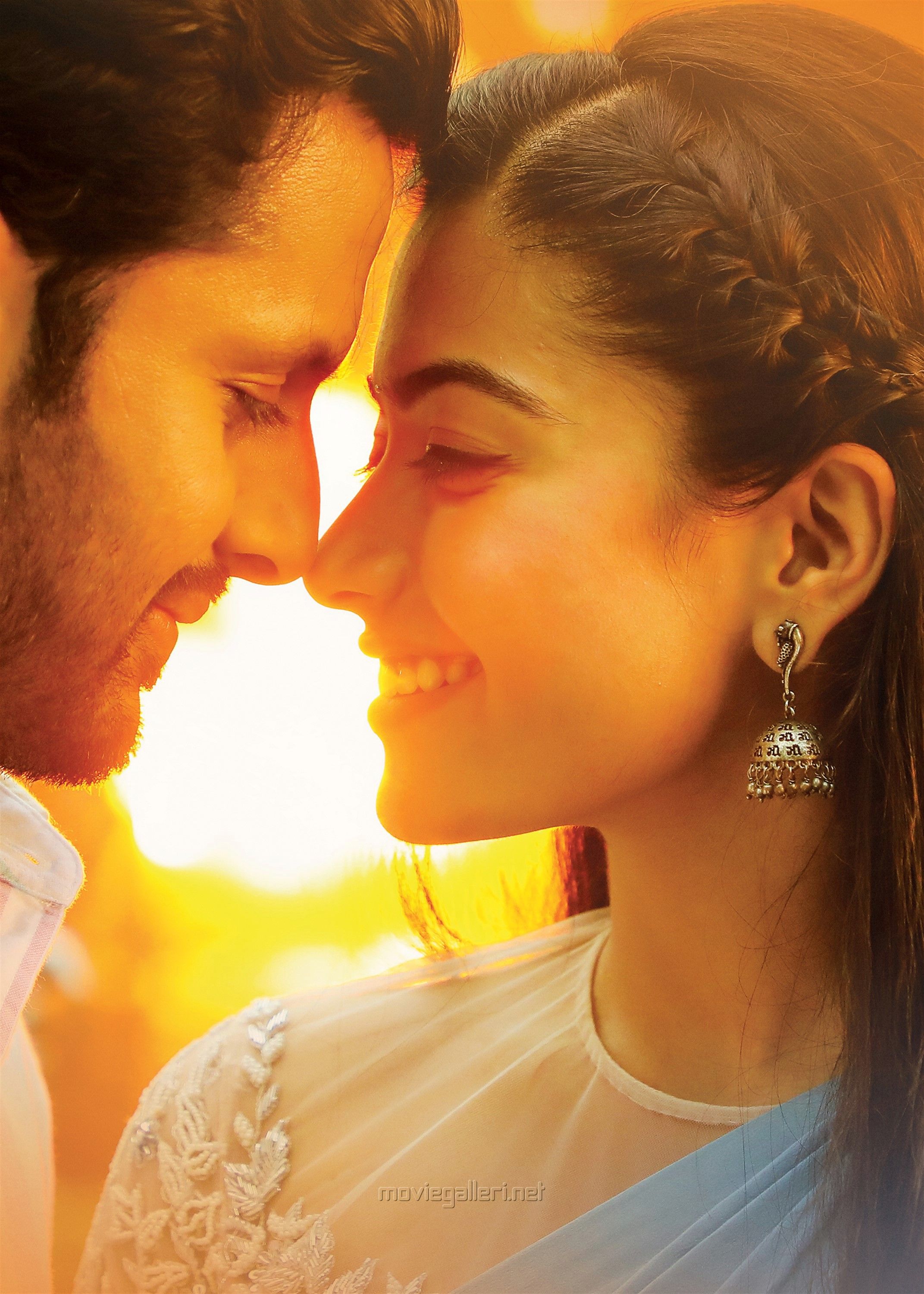 Bheeshma is the story of Bheeshma, who falls in love with Chaitra, an employee of Bheeshma Organics, and with time, develops an interest in organic farming. Troubles start brewing when the company announces of a new product which seems shady and quite removed from the original policies of the company. The film centres around some strong values, on how chemicals have been slowly destroying the quality of the crops, and in turn, of our lives.
Lead roles: Nithin, Rashmika Mandanna
Dircted and written by: Venky Kudumula
Cinematography: Sai Sriram
Tughlaq Durbar (Tamil)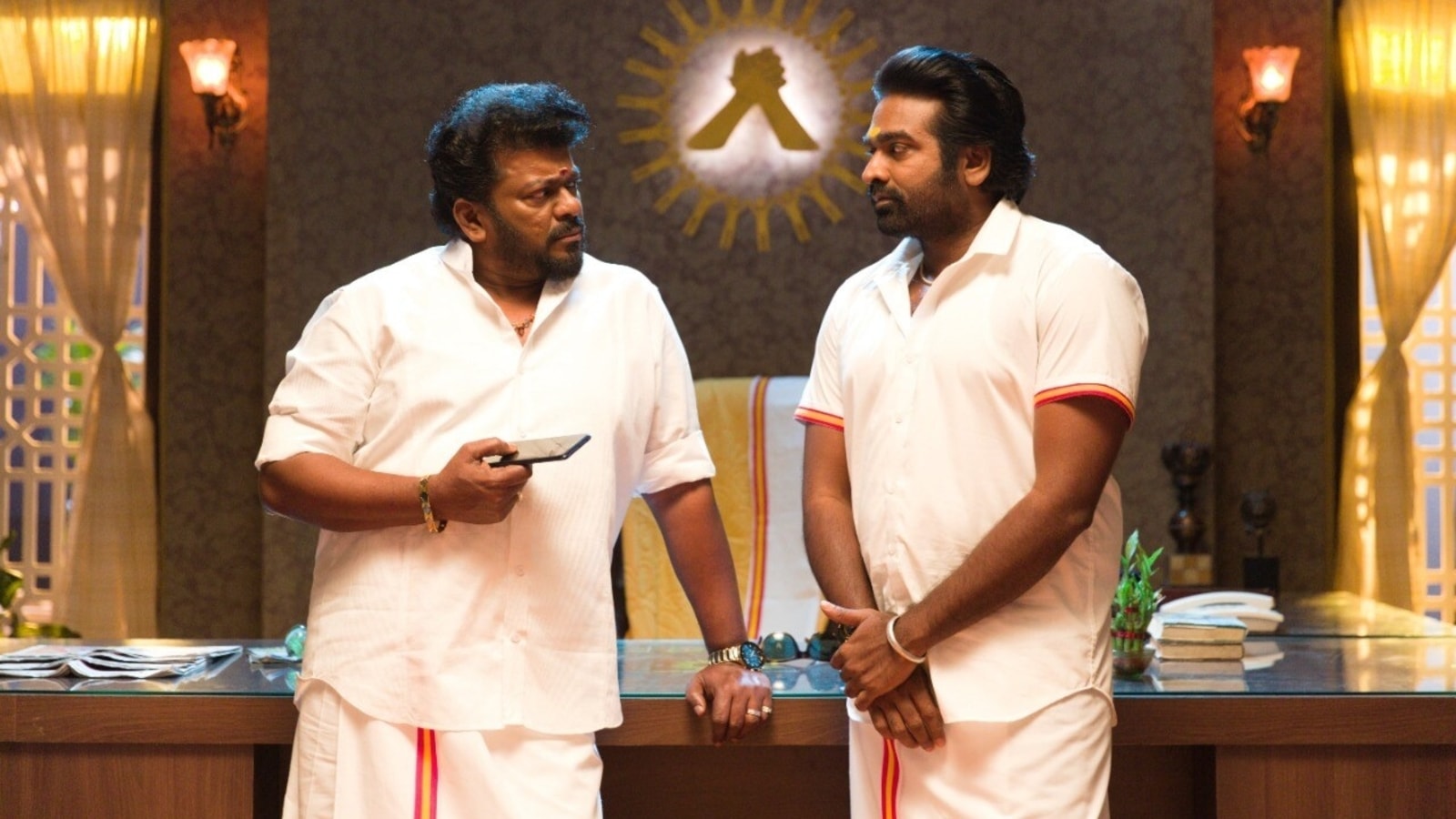 Tughlaq Durbar is a political satire film, where a young aspiring politician has devious plans to advance his career. However, after strife with another aspiring politician of the same party, he is injured in the head and develops a morale alter ego that interferes with all of his crooked efforts. It's satire is on point, and Vijay Sethupati's fluid acting makes it eaily one of the best south Indian movies on Netflix that you absolutely need to have on your bucket list.
Lead roles: Vijay Sethupati, Rashi Khanna, Manjima Mohan
Directed and Story by: Delhi Prasad, Deenadayalan
Cinematography: Manoj Paramhamsa
C/o Kancharapalem (Telugu)
C/o Kancharapalem is a slice of life anthology film, comprising of four love stories, concerning age, religion, and status in a small Indian town. The stories and simple, affectionate and heart-touching, that people can easily relate to and find comfort in.
Lead roles: Subba Rao, Radha Bessy, Kesava Karri, Nithyasri Goru, Karthik Rathnam, Praneetha Patnaik, Mohan Bhagath, Praveena Paruchuri
Directed and story by: Venkatesh Maha
Cinematography: Varun Chaphekar, Aditya Javvadi
Doctor (Tamil)
Doctor, an action comedy film, revolves around the story of a military doctor, who tracks down his former fiancee's kidnapped niece, thus stumbling upon a complex human trafficking ring in Goa. The story rolls as he then weaves a trap to capture the perpetrators of the same. While Nelson, the director, had already been a reputable name in the showbiz, Sivakarthikeyan did a great job in his portrayal of the role.
Lead roles: Sivakarthikeyan, Priyanka Arul Mohan, Vinay Rai, Yogi Babu
Directed and story by: Nelson
Cinematography: Vijay Kartik Kannan
Uppena (Telugu)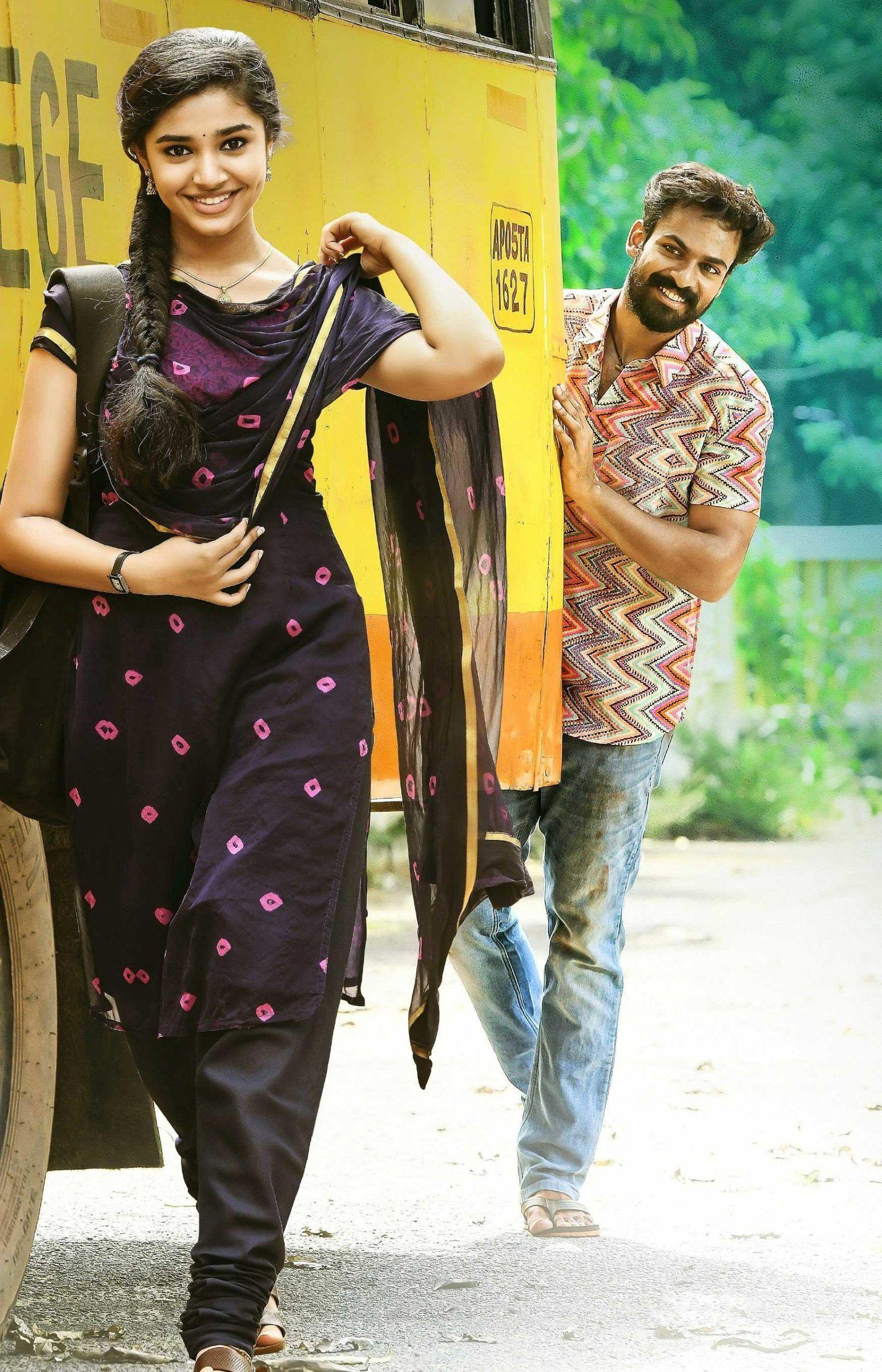 Uppena tells the story of the daughter of a well-reputed and notorious rich merchant who falls in love with the son of a fisherman, and they decide to elope together to live a life without the former's father interrupting. Things seem shady as her lover seems to keep his distance from her all the time. As a debut film for both the lead actors, this film is currently the highest grossing Telugu movie in the box office, and making it one of the best south Indian movies in Netflix.
Lead roles: Panja Vaishnav Tej, Krithi Shetty, Vijay Sethupathi
Directed by and story by: Buchi Babu Sana
Cinematography: Shamdat
Andhaghaaram (Tamil)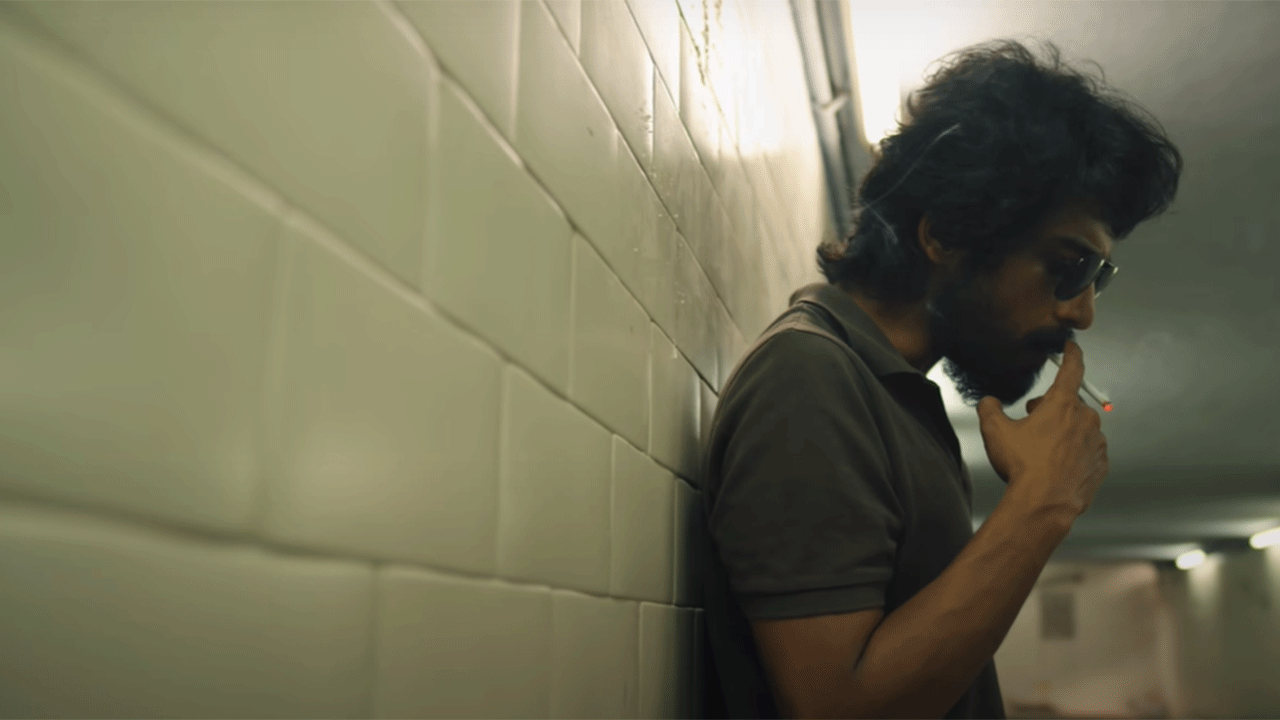 A supernatural horror thriller film, Andhaghaaram revolves around a blind librarian, dispirited cricketer and desolate psychiatrist as each seek retribution and release. Their lives overlap under eerie, supernatural influences. The film initially rose to spotlight with the presence of Arjun Das, well reputed for his voice, but soon, became a favourite to the audience for his gripping storyline and amazing direction.
Lead roles: Arjun Das, Vinoth Kishan, Kumar Natarajan, Pooja Ramachandran, Misha Ghoshal
Directed and story by: V. Vignarajan
Cinematography: A M Edwin Sakay
Oh Baby! (Telugu)
Oh! Baby is a fantasy comedy story of Savithri, a 70-year-old woman who is unhappy with her life, accuses God for all her problems. When she gets her photograph clicked at a mysterious studio as her grandson's concert, she is transformed into a beautiful 24-year-old girl, who now has the beauty and talent to dispose off and fulfil all of her unaccomplished dreams. The film carries an underlying message of how society that favours youth, often disregard oldage.
Lead roles: Samantha Akkineni, Lakshmi, Naga Shaurya
Directed and story by: B. V. Nandini Reddy
Cinematography: Richard Prasad
Mandela (Tamil)
Mandela, another political satire on this list, is the story of a small village, where two political parties compete in the local elections and are ready to win by hook or crook. In a comical twist of fate, the single deciding vote comes down to a small-time barber, who now has to decide the fate for the next few years. The satire is much reflective in the storyline and can easily be claimed as one of the best south Indian movies in Netflix.
Lead roles: Yogi Babu, Sheela Rajkumar
Directed and story by: Madonne Ashwin
Cinematography: Vidhu Ayyanna
Night Drive (Malayalam)
Night Drive is a thriller, following a young couple, working are out on a drive where they meet with an accident. It leaves them in a triangle between a cop who investigates the accident and the corrupt political hegemony that are in pursuit of them. It is wonderfully directed, and the presence of critically acclaimed actors shines through the entire film.
Lead roles: Anna Ben, Roshan Matthew, Indrajith Sukumaran
Directed by: Vysakh
Story by: Abhilash Pillai
Cinematography: Shaji Kumar
Jagame Thandiram (Tamil)
Jagame Thandiram is an action thriller film, based on the story of Suruli, a kind-hearted Tamil gangster, goes to London and gets embroiled in several criminal activities, torn between the two major criminal gangs of the city. Situations, however, change when he falls in love with a beautiful singer, Attila. This story speaks a lot about the Tamil refugees stuck in Sri Lanka during the war, as Attila's story, and somewhat of racism that other nationalities face in a pre-dominantly white country.
Lead roles: Dhanush, James Cosmo, Joju George, Aishwarya Lekshmi
Directed and story by: Karthik Subbaraj
Cinematography: Shreyaas Krishna
Forensic (Malayalam)
Forensic is a psychological thriller, revolving around Samuel, a medico-legal advisor, who uses his forensic skills to unravel the truth behind the heinous deeds of a psychotic murderer who had set out on a killing spree of murdering little girls. The developments in the film are quite gripping, and ranking it as one of the best south Indian movies in Netflix isn't too far off.
Lead roles: Tovino Thomas, Mamta Mohandas, Saiju Kurup
Directed by: Anas Khan, Akhil Paul
Story by: Anas Khan, Akhil Paul, P. Shijith
Cinematography: Akhil George
Kannum Kannum Kollaiyadithaal (Tamil)
Kannum Kannum Kollaiyadithaal is a romantic comedy, which revolves around two fraudsters who scam and scrap to lead their lives. Things go south as they fall in love with two women, and set out on a journey together, oblivious to the intent of their almost girlfriends.It is a funny, light-hrated movie, good for a watch when you just want to chill.
Lead roles: Dulquer Salmaan, Ritu Varma, Rakshan, Niranjani Ahathian, Gautham Vasudev Menon
Directed and story by: Desingh Periyasamy
Cinematography: K. M. Bhaskaran
Mallesham (Telugu)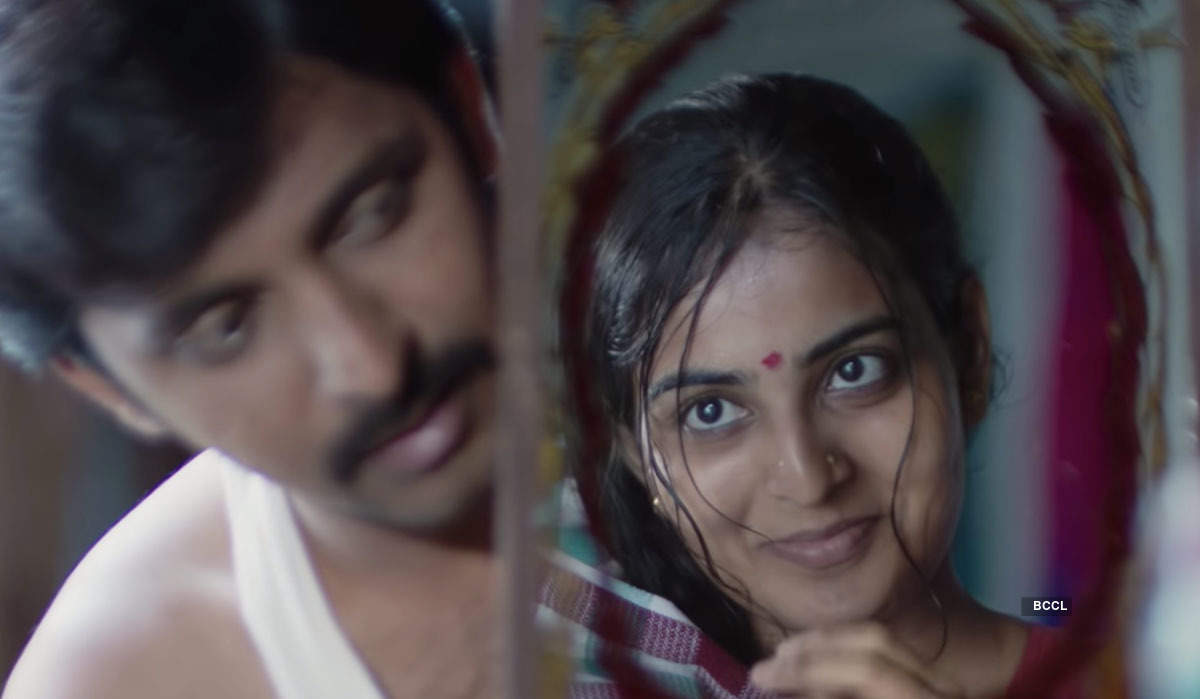 Mallesham is a biographical film based on the life of Chintakindi Mallesham. After witnessing the plight of her mother and several other women in the weaving industry, a determined school dropout sets out to revolutionise the very same. The story speaks highly of determination and the will to change fate. It is one of the best south Indian movies in Netflix that is autobiographical in nature.
Lead roles: Priyadarshi, Jhansi, Ananya Nagalla, Ananda Chakrapani
Directed and story by: Raj R
Cinematography: Balu Sandilyasa
Solo (Malayalam)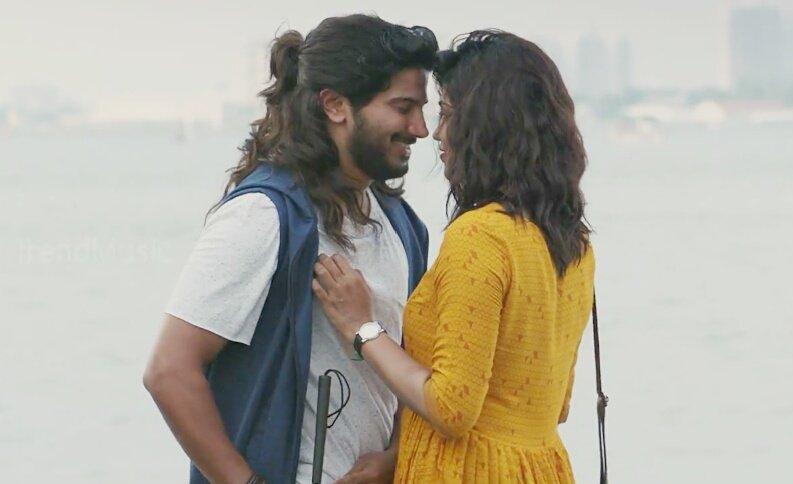 Solo is an experimental anthology following the story of four young men representing earth, fire, wind and water elements of the nature deal with love, loss and rage as they go through ups and downs in their lives.
Lead roles:
Directed and story by:
Cinematography:
Mersal (Tamil)
Mersal, a action-crime thriller, is the story of Maaran, a doctor, who is falsely arrested for the murder of his colleague, Dr Arjun Zachariah. He soon discovers that the culprit is actually a lookalike, who aims to expose corruption rooted in the medical industry. With Vijay's acting and Atlee's direction, this film was bound to be a blockbuster and is easily one of the best south Indian movies in Netflix.
Lead roles: Vijay, S. J. Suryah, Sathyaraj, Vadivelu, Hareesh Peradi, Nithya Menen, Samantha Ruth Prabhu, Kajal Aggarwal, Kovai Sarala
Directed and story by: Atlee
Cinematography: G. K. Vishnu
Minnal Murali (Malayalam)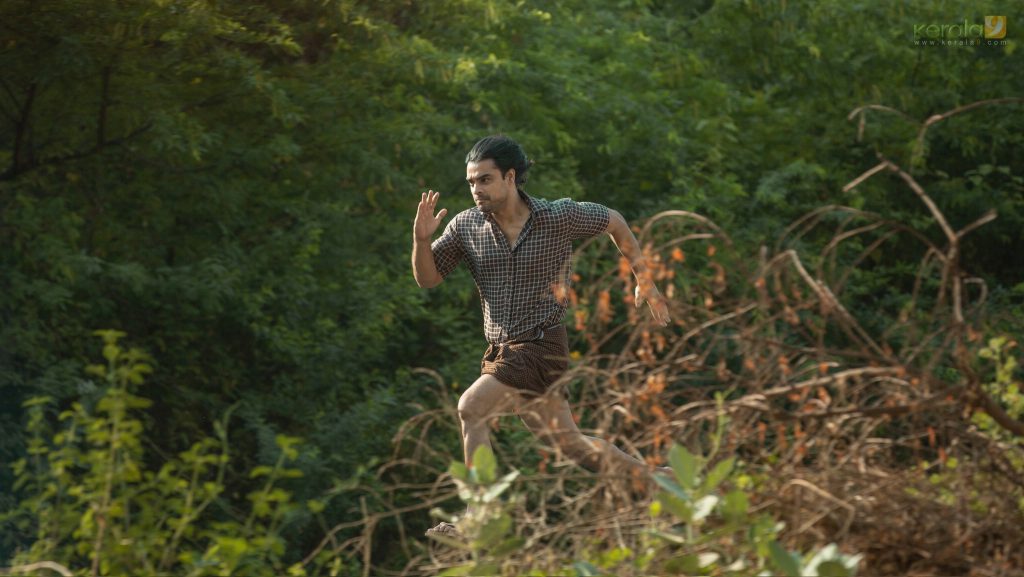 Minnal Murali is a superhero film, of the life of Jaison, a young tailor, gains superpowers after being struck by lightning. However, he must thwart the evil intentions of an unexpected adversary to become the superhero that his rural village needs. It gives the important messages of how both a superhero and a villain can be anyone amongst us, and that with great power come greater unsaid responsibilities.
Lead roles: Tovino Thomas, Guru Somasundaram
Directed by: Basil Joseph
Story by: Arun Anirudhan, Justin Mathew
Cinematography: Sameer Thahir
KGF (Kannada)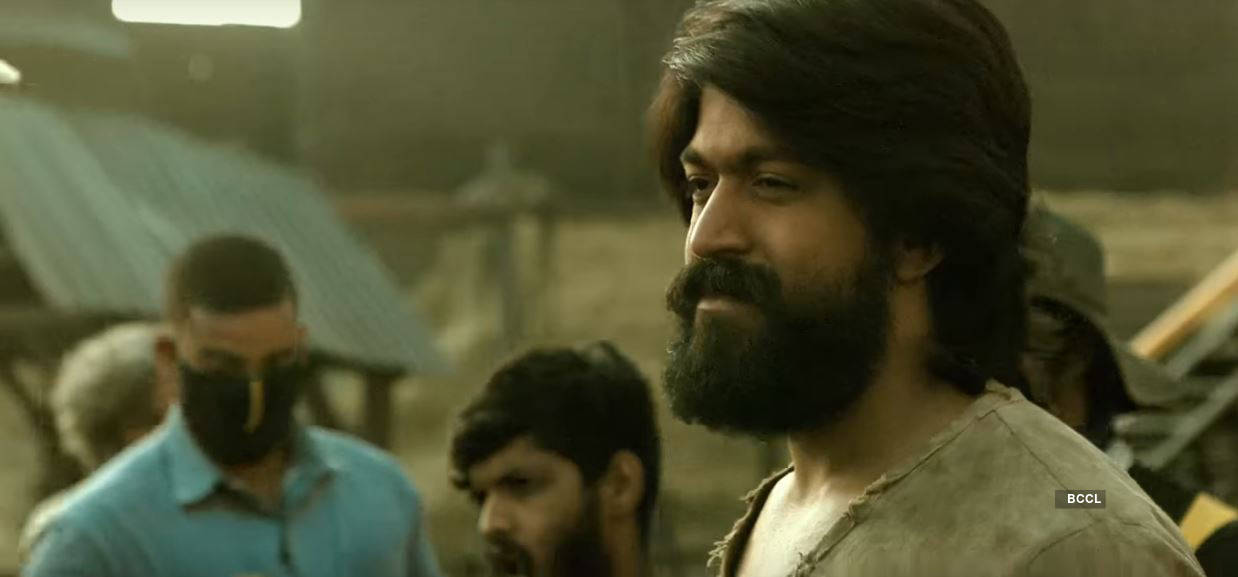 KGF is an action drama film about the life of Rocky, once an orphan and now, a well-known gangster yet aspiring to rule over the world, who is sent as a hitman to kill the even notorious Garuda, in the Kolar Gold Fields. The film is one of the most successful commercial movies made in India, thus transforming it into a cult classic and one of the best south Indian movies in Netflix.
Lead roles: Yash, Ramachandra Raju, Srinidhi Shetty, Anant Nag, Achyuth Kumar
Directed and story by: Prashanth Neel
Cinematography: Bhuvan Gowda
O Kadhal Kanmani (Tamil)
O Kadhal Kanmani is a romantic comedy, following the story of Adi and Tara who are attracted to each other when they meet at a wedding. Not having a belief in the institution of marriage, they decide to live together. This film is a subtle jab at all the old notions of how younger generations don't know the meaning of true love, and more of an implication that love remains the same, regardless of whether you decide to marry or not.
Lead roles: Dulquer Salmaan, Nithya Menen, Prakash Raj, Leela Samson
Directed and story by: Mani Ratnam
Cinematography: P. C. Sreeram
Thottapan (Malayalam)
Thottapan is drama, that is the story of a small-time crook, who dedicates himself to raising the daughter his former partner in crime, who left off suddenly, and transforms his life. It is a sweet, slice of life film that is nothing short of beauty to humankind.
Lead roles: Vinayakan, Dileesh Pothan, Priyamvada Krishnan, Roshan Mathew
Directed by: Shanavas K Bavakutty
Story by: P.S. Rafeeque, Francis Noronha
Cinematography: Suresh Rajan
Super Deluxe (Tamil)
Super Deluxe is a film that revolves around the entwined lives of a transgender who returns home to her home after ten years, a couple trying to hide the body of the wife's illegitimate partner, a teenager whose friend's mother is a blue film actress and a corrupt police officer. It is an excellent work of art, and has all the best known actors of the south Indian film industries, clearly making it one of the best south Indian film in Netflix.
Lead roles: Vijay Sethupathi, Fahadh Faasil, Samantha Akkineni, Ramya Krishnan, Mysskin, Gayathrie, Ashwanth Ashokkumar, Bagavathi Perumal
Directed and story by: Thiagarajan Kumararaja
Cinematography: P. S. Vinod, Nirav Shah
Nayattu (Malayalam)
Nayattu is an Indian political survival thriller film, where three police officers go on the run after being framed for a crime by corrupt officials. Against the backdrop of dirty politics and bureaucracy, they must strive to avoid being arrested. It is much of a mirror to the official positions and is gripping in its narration.
Lead roles: Kunchako Boban, Joju George, Nimisha Sajayan
Directed by: Martin Prakkat
Story by: Shahi Kabir
Cinematography: Shyju Khalid
Anbe Sivam (Tamil)
Anbe Sivam, a comedy-drama film, and a cult classic, is the story of Nalla and Aras, who get stranded at the airport. Aras tries to keep away from the man with a deformity. However, while forcefully accompanying each other to Chennai, they form an unexpected bond. It is a gleaming example of how friendships bloom in the most uncommon situations.
Lead roles: Kamal Haasan, Madhavan, Kiran Rathod
Directed by: Sundar C.
Story by: Kamal Haasan
Cinematography: Arthur A. Wilson
Irul (Malayalam)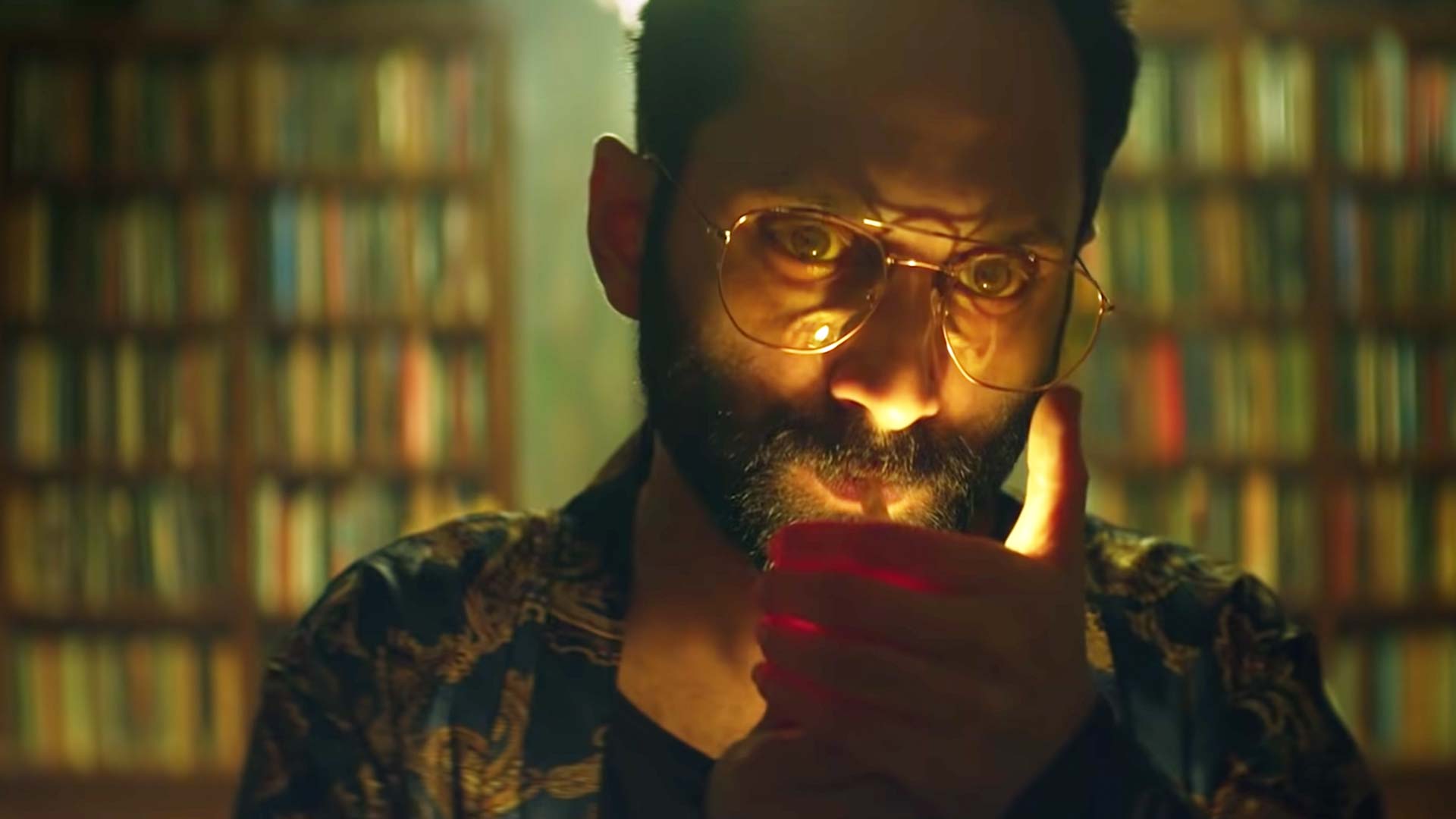 Irul, a psychological crime-thriller movie, revolves around the story of Alex and Archana, who go on a trip but when their car breaks down, they take shelter at a nearby house. However, things take a turn when the owner of the house behaves in a suspicious manner, and Alex finds something truly horrific in the basement. The chills in the film were epic and jumpsacres were well-placed. None of us have to even delve further into the acting of Fahadh Faasil who has become a well-known face from the south Indian film industry.
Lead roles: Fahadh Faasil, Soubin Shahir, Darshana Rajendran
Directed by: Naseef Yusuf Izuddin
Story by: Sunil Yadav
Cinematography: Jomon T. John
Pa Paandi (Tamil)
Pa Paandi is a comedy-drama, which follows Pandi, a retired stuntman, who has an argument and leaves home to find his long-lost love, Poothendral. They meet and Poothendral invites him home for lunch where he is reunited with his son and grandson. It is a sweet film with nostalgia themes for many.
Lead roles: Rajkiran, Revathi, Prasanna, Dhanush, Madonna Sebastian
Directed and story by: Dhanush
Cinematography: Velraj
Shuddhi (Kannada)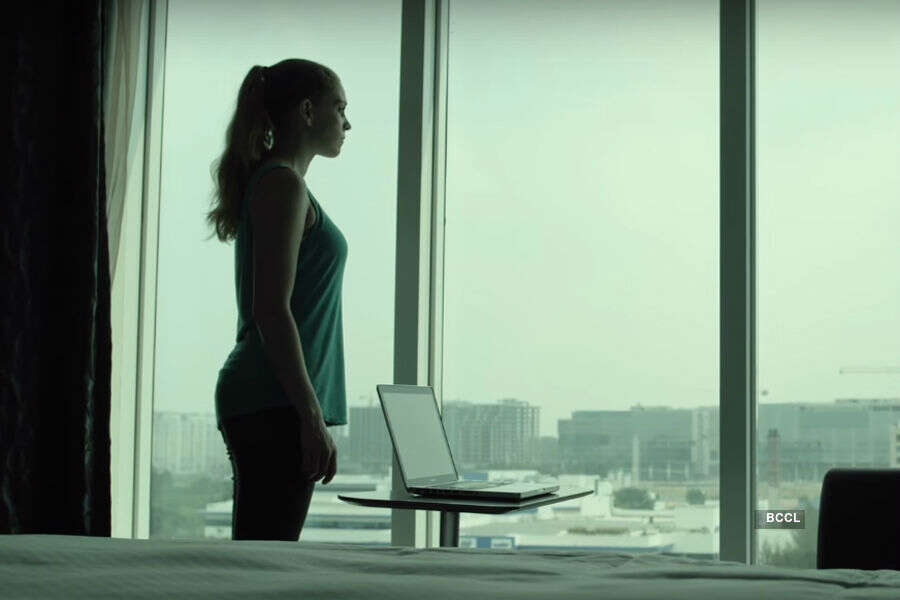 Shuddhi is a crime-drama film, based on an American woman making her way through India, who befriends two journalists fighting for justice. Together, the three set out to right a series of wrongs. A women-centric movie, this is one of the most notable Kannada movies to have been produced, and subsequently one of the best south Indian movies in Netflix.
Lead roles: Lauren Spartano, Niveditha, Amrutha Karagada
Directed and story by: Adarsh Eshwarappa
Cinematography:
Andrew Aiello
Kadalseela Biryani (Tamil)
Kadaseela Biryani, a black comedy film, revolves around a studious teen, wanting a simple life, who is conned by his violent older brothers into joining their grand plans to avenge their murdered father. The film has satirical turns and makes watching it worthwhile with fresh performance.
Lead roles: Vasanth Selvam, Dinesh Mani, Vijay Ram, Hakkim Shah
Directed and story by: Nishanth Kalidindi
Cinematography: Azeem Mohammed, Hestin Jose Joseph
Ayana (Kannada)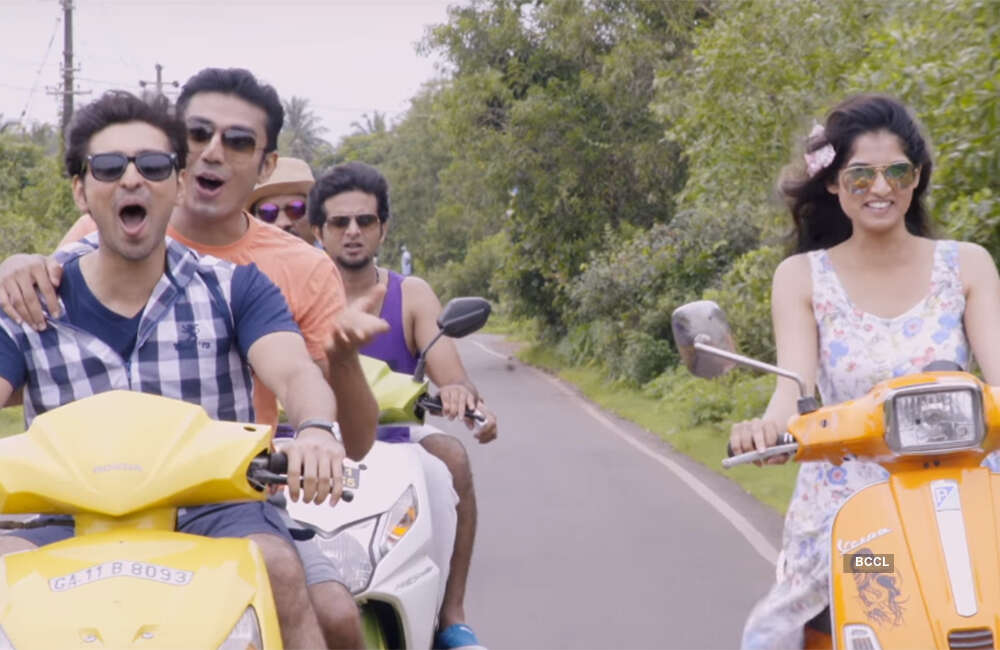 Ayana is drama, following the life of an ambitious software entrepreneur, who puts everything he has on the line to carve his own path through life and achieve his dreams. It speaks highly to people who have to go against others to pursue their dreams, and is one of the best south Indian movies in Netflix till date.
Lead roles: Deepak Subramanya, Apoorva Soma
Directed and story by: Gangadhar Salimath
Cinematography: Varun Dk
Psycho (Tamil)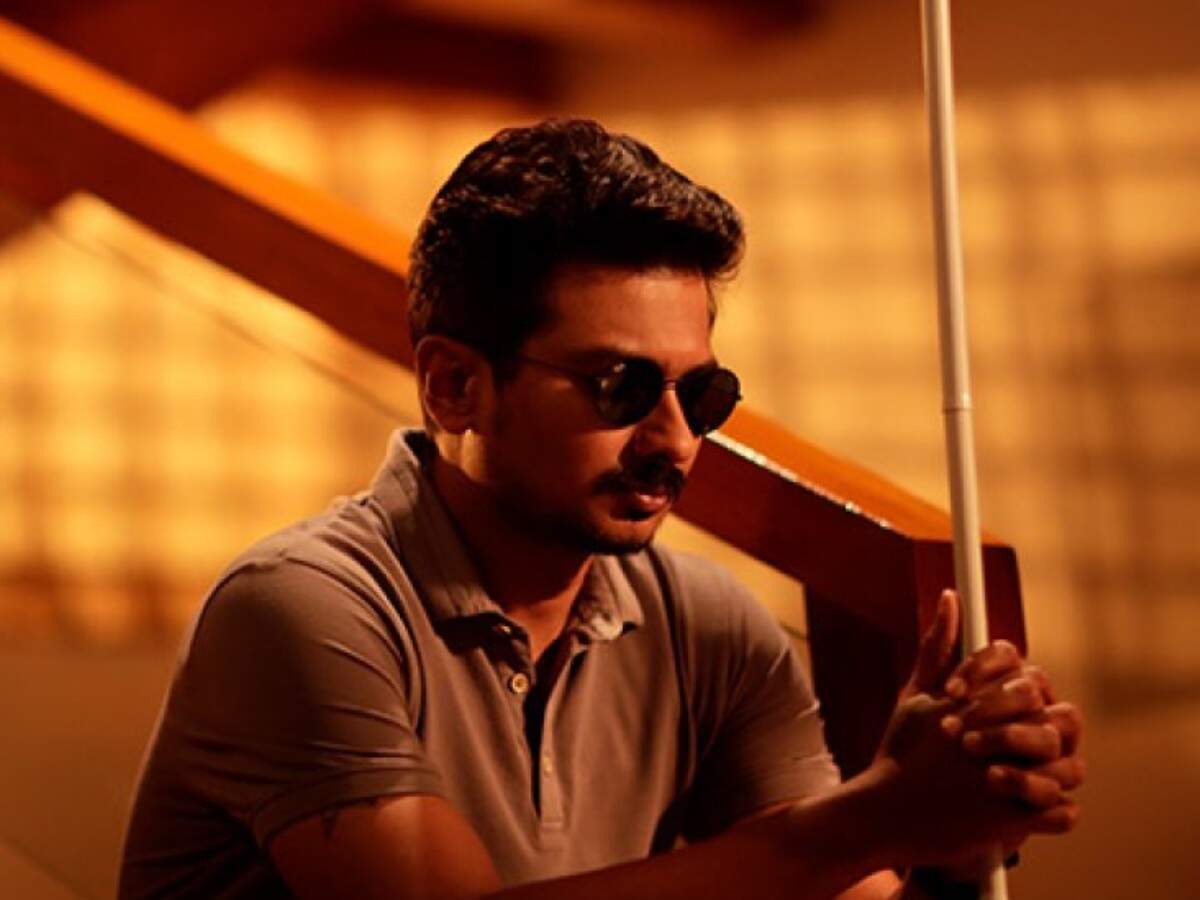 A psychological thriller film, Psycho is based on the life of Gautham, afflicted with blindness. When his lover, Dahini, a radio jockey, is kidnapped by a psychopath,Gautham, fails to save her. Later, he sets out to rescue her in time with a former police officer's help. It is a movie, with terrific storyline and scenes that would make you stick to the edge of your seats till the very end.
Lead roles: Udhayanidhi Stalin, Aditi Rao Hydari, Nithya Menen, Rajkumar Pitchumani
Directed and story by: Mysskin
Cinematography: Tanveer Mir
Kahi (Kannada)
Kahi is a thriller than interweaves the lives of a dancer, a drug dealer, and a writer whose individual paths soon cross as they all experience a moment of vulnerability. It is an underrated film, even in the cinephile community, exploring the dark side of human nature and deserves recognition as one of the best south Indian movies in Netflix.
Lead roles: Harisharva, Krishi Thapanda, Matangi Prasanna
Directed and story by: Arvind Sastry
Cinematography: Prashant Rs
Kabali (Tamil)
Kabali centres around the person named the same; when he raises his voice against the oppression faced by Tamil labourers in Malaysia, he is imprisoned for 25 years. After being released, he seeks revenge on the ones who wronged him. With our very own Thalaiva as the lead, there was never a way for this film to ever not be anything but one of the best south Indian movies in Netflix.
Lead roles: Rajinikanth, Radhika Apte, Winston Chao, Sai Dhanshika, Kishore
Directed and story by: Pa. Ranjith
Cinematography: Murali G
U-Turn (Telugu)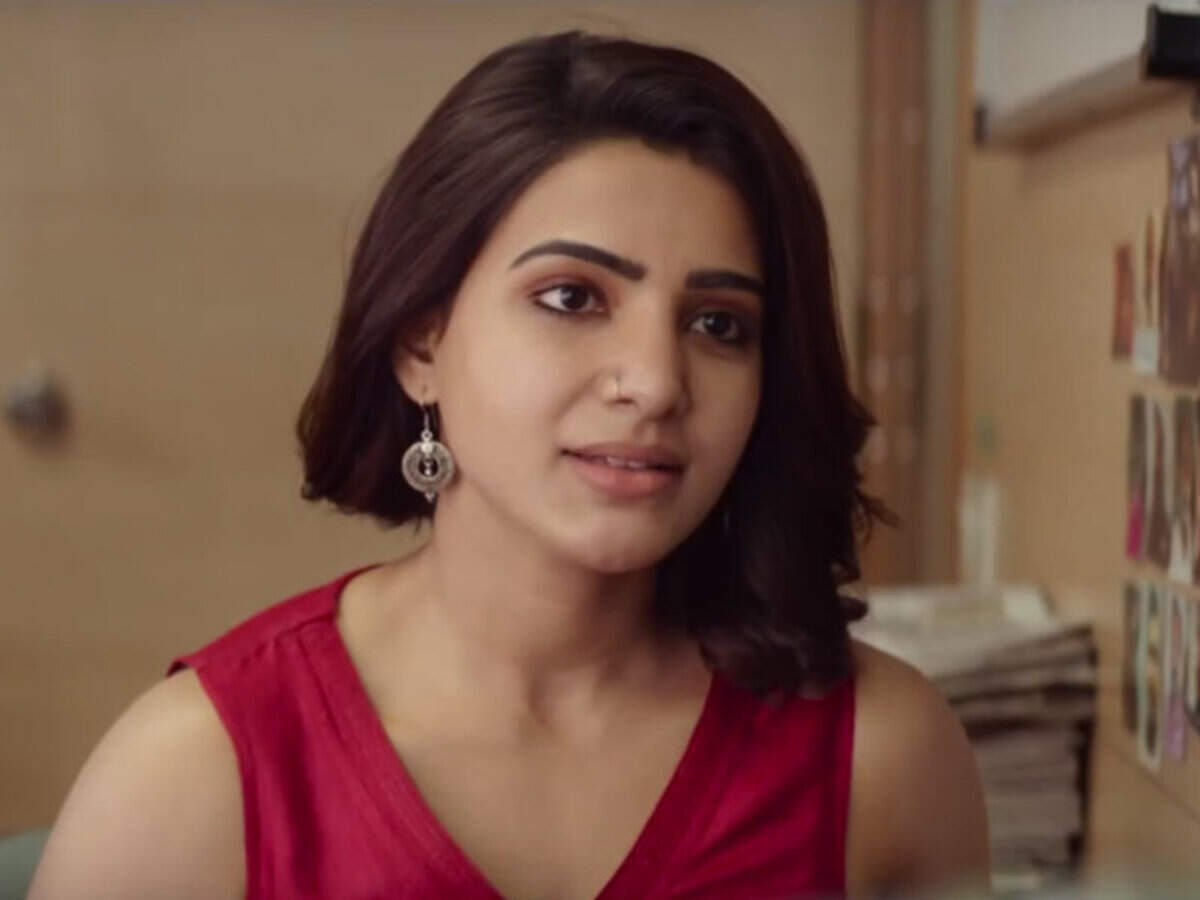 A mystery-thriller film, U-Turn comprises of the story of Rachana, an intern at a leading newspaper, WHO investigates accidents occurring on a flyover with the help of a crime reporter. Things turn a one eighty degree when she gets accused of murdering a frequent motorist on the flyover. U-Turn is one of the movies that Samantha acted in during the zenith of her career, and is undoubtedly, one of her best works.
Lead roles: Samantha, Aadhi Pinisetty, Rahul Ravindran, Bhumika Chawla
Directed and story by: Pawan Kumar
Cinematography: Niketh Bommireddy
Boomika (Tamil)
A eco action thriller horror film, Bhoomika covers the story of a group of people make a trip to a secluded property to survey the area before renovating it. However, they get scared when a spirit communicates with them and tries to tell them something sinister. Although not without its share of criticisms, Boomika is a good watch for people wanting to watch lighter horror.
Lead roles: Aishwarya Rajesh, Vidhu, Avantika Vandanapu
Directed and story by: Rathindran R. Prasad
Cinematography: Roberto Zazzara
Ondu Motteya Kathe (Kannada)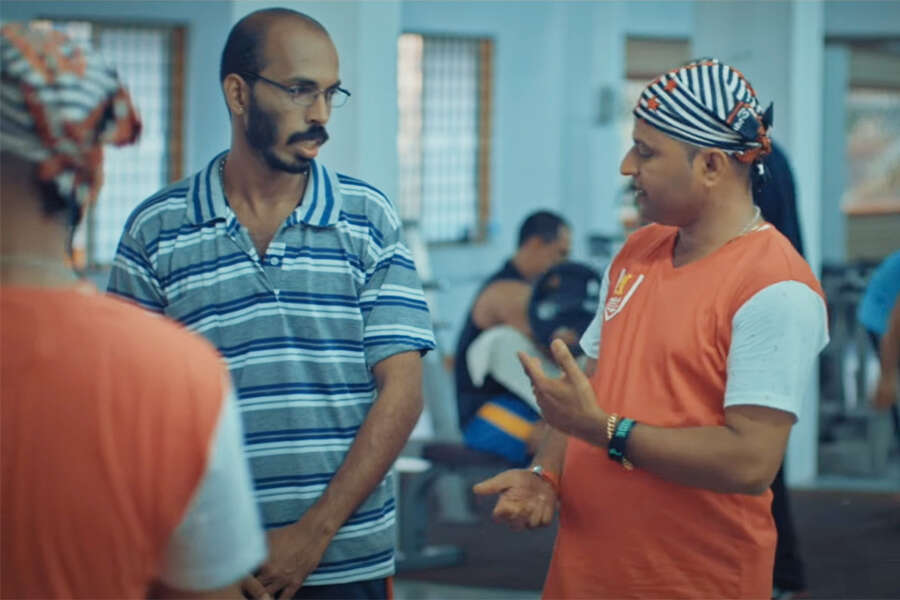 Ondu Motteya Kathe is a romantic comedy film, centred on Janardhan, a reserved young man, who contemplates his options after an astrologer predicts an ascetic future for him unless he gets married within the year. A funny, light-hearted movie which proves for a great watch while you can chill, it is a good movie to be considered and compiled into this list.
Lead roles: Raj B. Shetty, Usha Bhandary, Amrutha Naik, Deepak Rai Panaje
Directed and story by: Raj B. Shetty
Cinematography: Praveen Shriyan
Game Over (Tamil)
Game over is a psychological thriller film, where Swapna, a game designer, suffers from PTSD and lives alone with her housemaid. Her life turns upside down after a serial killer enters her house, making her play a twisted game for survival. Game over gives a small insight into the life of someone suffering from PTSD, where they always question whether the reality is some sort of delusional hallucination. A gripping tale, it is one of the best south Indian movies in Netflix.
Lead roles: Taapsee Pannu, Vinodhini Vaidyanathan, Anish Kuruvilla, Sanchana Natarajan, Ramya Subramanian, Parvathi T.
Directed and story by: Ashwin Saravanan
Cinematography: A. Vasanth
Ala Vaikunthapurramuloo (Telugu)
Ala Vaikunthapurramuloo is a action drama film, consisting of a plotline where Bantu, the protagonist, grows up being constantly subjected to his father's scorn. When he learns of his real parentage, he decides to make a place for himself within his true family. With Alu Arjun's presence, this film made it to popularity much sooner after its release, and is a heart-warming tale.
Lead roles: Allu Arjun, Pooja Hegde, Tabu, Jayaram, Sushanth, Nivetha Pethuraj
Directed and story by: Trivikram Srinivas
Cinematography: P. S. Vinod
Sudani from Nigeria (Malayalam)
Quite a bit different from the other films listed here, Sudani from Nigeria is a sports drama, revolving around Majeed, a football manager, who recruits three Nigerian footballers for his team. When Samuel, one of the players, is injured, Majeed lets him stay at his house and over time, they develop a close bond. This film is a beautiful take on human relationships, and how friendships don't follow the rules of nationality and colour.
Lead roles: Soubin Shahir, Samuel Abiola Robinson
Directed by: Zakariya Mohammed
Story by: Zakariya Mohammed, Muhsin Parari
Cinematography: Shyju Khalid
Awe (Telugu)
Awe is a psychological cross genre film, where six people go through various issues in their lives and somehow, they end up at the same restaurant where a life-changing moment takes place. The movie is filled with uncertain turns and grips you throughout the entire duration of its runtime. A much acclaimed and known movie, it is easily one of the best south Indian movies in Netflix.
Lead roles: Kajal Aggarwal, Nithya Menen, Regina Cassandra, Eesha Rebba, Priyadarshi Pullikonda, Srinivas Avasarala, Murali Sharma
Directed and story by: Prashanth Varma
Cinematography: Karthik Ghattamaneni
Varane Avashyamund (Malayalam)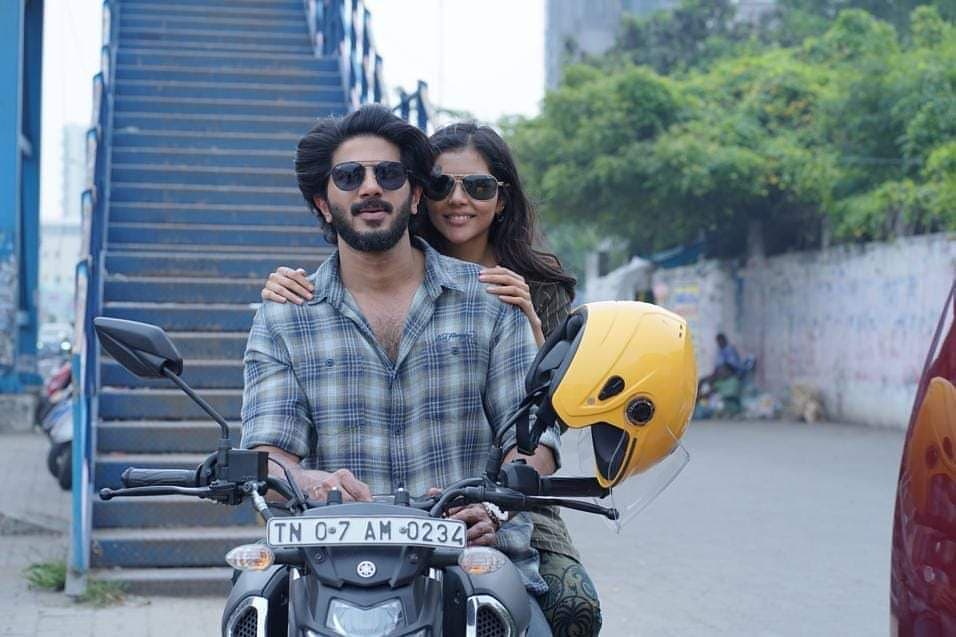 Varane Avashyamund, a romantic comedy film, revolves around Neena, a french tutor and single mother, who lives with her daughter, the latter trying to find a groom for herself. Soon, their lives change when a retired army major and a young man move into their building. It is a film filled with warmth, and showcases how society looks upon a woman above the ideal age, when she looks for love.
Lead roles: Suresh Gopi, Dulquer Salmaan, Shobana, Kalyani Priyadarshan
Directed and story by: Anoop Sathyan
Cinematography: Mukesh Muraleedharan
Petta (Tamil)
Petta is an action drama film; the story of Kaali, who works as a humble hostel warden. When Kaali crosses paths with a group of dangerous gangsters, things take an interesting turn. Another movie of Thalaiva, you really cannot go wrong with your choice of movie which has action, secrets and drama!
Lead roles: Rajinikanth
Directed and story by: Karthik Subbaraj
Cinematography: Tirru
Njan Prakashan (Malayalam)
Njan Prakashan is a satirical comedy, circling the life of Prakashan, who dreams of living a lavish and easy life abroad and spins an elaborate scheme to make his dream come true, by finding a wealthy spouse to secure a visa. However, fate has different plans for him. With Fahadh's presence, this film upholds the quality, and is a jab to all such people.
Lead roles: Fahadh Faasil
Directed by: Sathyan Anthikad
Story by: Sreenivasan
Cinematography: S. Kumar
96 (Tamil)
96 is one of the best romantic dramas that has ever come out from this industry. K Ramachandran, a photographer, gets nostalgic after he visits his school in his hometown. During a reunion with his classmates, he meets Janaki, his childhood sweetheart, who is already married. The film rightly portrays how love doesn't need fulfilment; just loving is enough.
Lead roles: Vijay Sethupathi, Trisha
Directed and story by: C. Premkumar
Cinematography: Mahendiran Jayaraju, N. Shanmuga Sundaram
Lilli (Malayalam)
Lilli is a revenge thriller film, in which a pregnant woman's maternal instincts kick in after she is kidnapped and imprisoned by three violent strangers. The sequences and plotline are intriguing, and makes one want to follow the storyline closely till the end.
Lead roles: Samyuktha Menon, Aaryan Krishna Menon, Kannan Nayar, Dhanesh Anand, Sajin Cherukayil, Kevin jose
Directed and story by: Prasobh Vijayan
Cinematography: Sreeraj Raveendran
Hit (Tamil)
Hit is a beautifully devised action-thriller film, where a police officer in the homicide intervention team must overcome his struggles with his tragic past in order to investigate a case involving a missing woman. An intriguing plotline with interesting turns, this film is a must-watch!
Lead roles: Vishwak Sen, Ruhani Sharma
Directed and story by: Sailesh Kolanu
Cinematography: S. Manikandan
Kappela (Malayalam)
Kappela, a social drama, is a reality-based film where a young woman falls in love with a man after dialling his number by mistake. However, when she visits his city to meet him, a shady stranger enters her life, and seems to be following them everywhere. It is one of the most sweet yet alarmingly chilling movies ever, and can be easily said to be one of the best south Indian movies in Netflix.
Lead roles: Anna Ben, Sreenath Bhasi, Roshan Mathew
Directed and story by: Muhammad Musthafa
Cinematography: Jimshi Khalid
Sarkar (Tamil)
Sarkar is a political action film, where an NRI businessman returns home and learns about the practice of fraudulent voting. When he decides to investigate, two corrupt politicians strive to block his path. A good mirror to our current political scenarios, Sarkar grapples finely between reality and action.
Lead roles: Vijay, Keerthy Suresh, Varalaxmi Sarathkumar, Radha Ravi
Directed by: A.R. Murugadoss
Story by: A. R. Murugadoss, B. Jeyamohan
Cinematography: Girish Gangadharan
Kurup (Malyalam)
Kurup is a crime thiller movie, based on the life of one of the most wanted criminals of India, Sukumara Kurup, who sets out to find a man of similar appearance to falsify his own death and claim insurance money. A thriller indeed, the film has the usual dQ charm and Sobhita adds her own magic in it.
Lead roles: Dulquer Salmaan, Sobhita Dhulipala
Directed by: Srinath Rajendran
Story by: K. S. Aravind, Daniel Sayooj Nair, Jithin K. Jose
Cinematography: Nimish Ravi
Rangasthalam (Telugu)
Rangasthalam, a ficytional drama, is based in a small village where a young man with impaired hearing and his elder brother decide to oppose the tyrannical rule of Phanindra, the corrupt leader of their village's local government. With the well-known faces of Ram Charan and Samantha as the leads, this film was a massive success and caters to all kinds of audience as per content.
Lead roles: Ram Charan, Samantha Ruth Prabhu, Aadhi Pinisetty
Directed and story by: Sukumar
Cinematography: R. Rathnavelu
Angamaly diaries (Malayalam)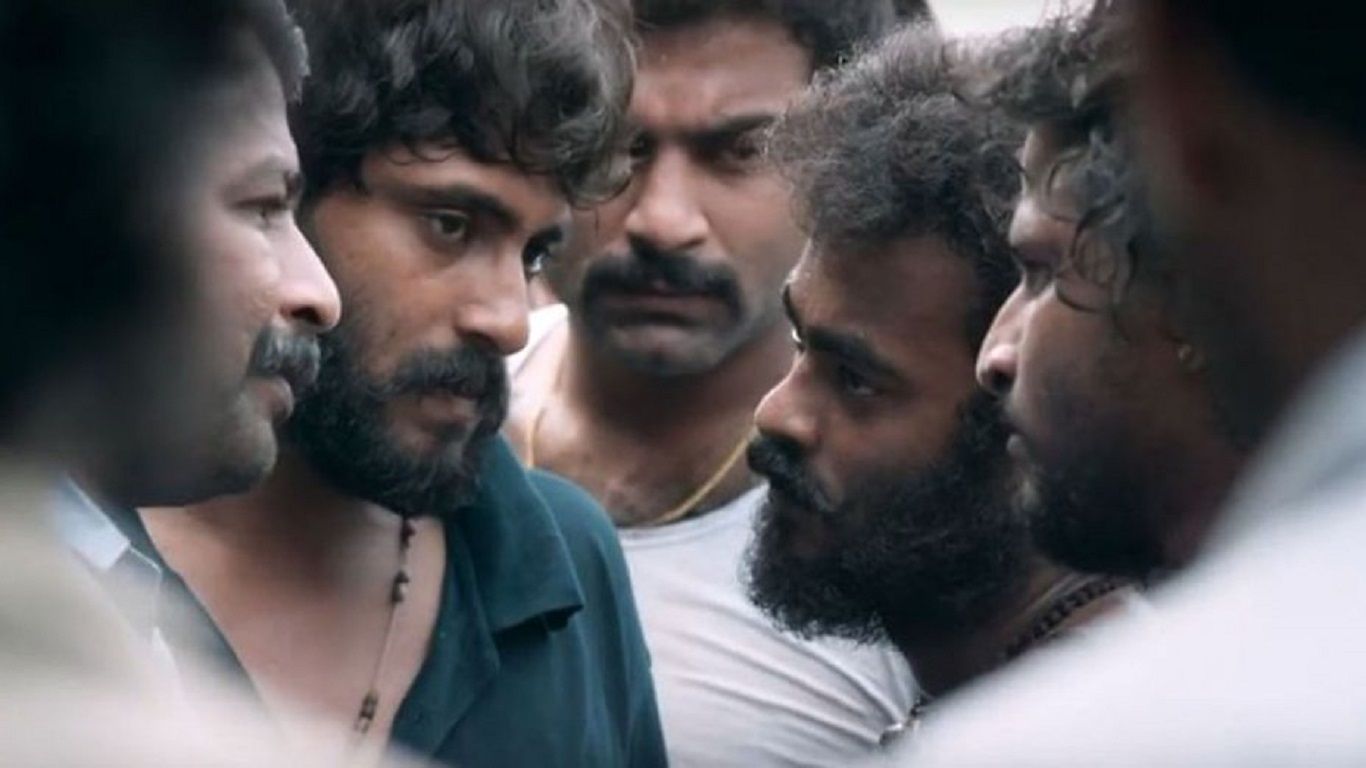 Angamaly Diaries, a crime drama, revolves around Vincent Pepe, a boisterous young man, who gets involved in the world of crime after he loses his temper and acts irrationally during a dispute with a rival business group. It is one of the best known Malayalam movies, with critical acclaim, and one of the best south Indian movies in Netflix.
Lead roles: Antony Varghese, Anna Rajan, Tito Wilson, Appani Sarath
Directed by: Lijo Jose Pellissery
Story by: Chemban Vinod Jose
Cinematography: Girish Gangadharan
Conclusion:
The range of genres in South Indian movies is so varied and unique that one can open up Netflix anytime, and pick one to watch, depending upon their mood. Recent years have seen the industries flourish, and we can only wish that they keep on adding to the list of masterpieces they have created so far.
Check out our other works at: Baggout.com