Who doesn't enjoy Hindi action films from Bollywood? Bollywood and its stars have their own identity and fan base, whether in India or elsewhere. Romantic stories are at the heart of Hindi cinema, which includes a wide range of genres. Watching an action movie fully refreshes our mind. We have curated bollywood action movies list for you.
Here is bollywood action movies list:
Dhoom
The Dhoom franchise is well-known for a variety of reasons. Every edition has been a smash hit. Featuring a lot of tremendous action, suspense, romance, and drama, This film has everything you needed to join the millionaire's club: a cast of actors playing cops and robbers, an interesting plot of chase and escape. The Dhoom franchise generated a total of $177 million on a budget of $42 million for three films. In this film, the antagonists deserve more credit than the protagonists. With its novel premise, it wouldn't be unfair to argue that this film completely revolutionised the Bollywood action movie scene!
Singham
This film cemented Ajay Devgn's reputation as an action hero in the powerful Hindi action films. It was undoubtedly a watershed moment in Ajay's career. With a $40 million budget, this film grossed $1.57 billion worldwide. Not to mention the dialogues and tunes, which elevated this film to new heights. Nobody can deny that Rohit Shetty's films are known for their car-flying and car-crushing scenes. Singham is the outcome of combining a dynamic hero, a fantastic villain, and supreme direction. It would be an understatement to say that this film was a pleasure for Hindi action movie fans.
Uri – The Surgical Strike
Few recent Bollywood action films have made it to IMDB's top eight list. What makes this one unique? "How's the josh?" you could recall. It immediately brings to mind this film, as well as Vicky Kaushal's dreamy, alluring beauty. With 97 percent of viewers praising the film, it had to be good. The audience was glued to their seats from the plot to the highly intense combat scenes between Major Vihaan Singh Shergill (played by Vicky Kaushal) and the militants. This film has sentimental appeal as well, as it was based on genuine events of revenge and an Indian army surgical strike against insurgents.
Mardaani
Men do not play the leading roles in all Hindi films. In Hindi Action Movies, we have our own female heroes, just like we do in real life. Mardaani featured Rani Mukherjee in a leading role as Shivani Roy, a cop. Her excellent acting skills made her role appear naturally brave and powerful. It takes enormous courage to expose and apprehend child trafficking networks, which she accomplishes valiantly in this action-packed drama. She does everything confidently, from negotiating with the traffickers to chasing and apprehending them.
Dabangg
If the Khans rule Bollywood, Salman is unquestionably the king of Hindi action films. Under his umbrella, the majority of action films are made. It all started after Dabbang became extremely famous and grossed about $3 billion at the box office, with the sequel enjoying similar success. The film's violently comical dialogues and action scenes helped it achieve fame. Salman is the only actor who can pull off action and humour at the same time.
Ghajini
It's possible that your first impression of this film isn't one of action. It's essentially a story about genuine love and sorrow, with plenty of violence and action scenes thrown in for good measure. Sanjay Singhania (Aamir Khan), a powerful businessman, falls in love with an ordinary girl (Asin), who is finally murdered. Sanjay is a successful businessman, but he suffers from short-term memory loss, making it difficult for him to live a regular life. He sets out on a trip to discover his lover's killer named Ghajini.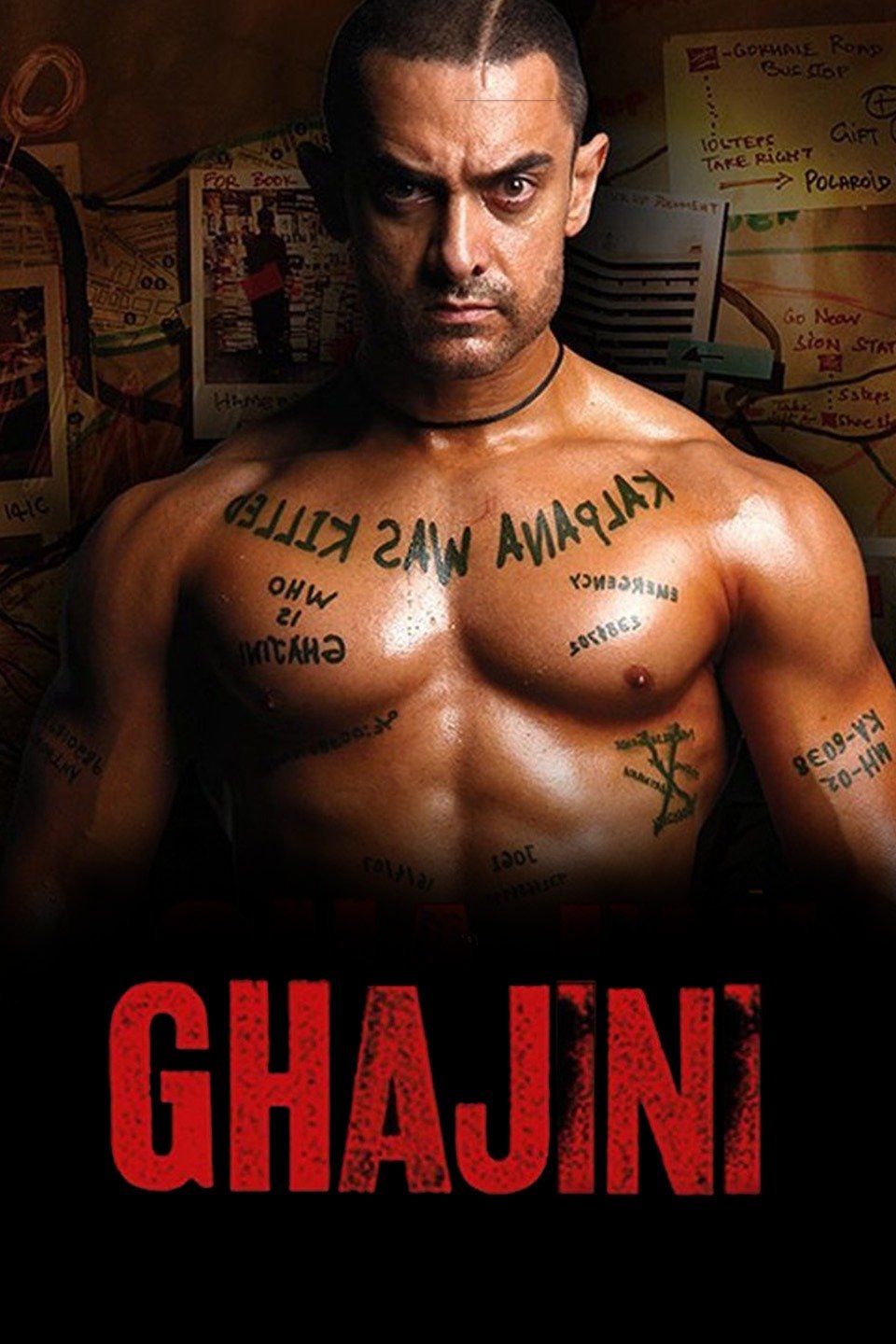 Dhamaaka
The story of the film revolves around a famous journalist named Arjun Pathak. He was demoted due to bad behavior. However, things take a wild turn of events and he gets an alarming call on his radio show. He sees a chance for a career comeback—but it may cost him his conscience.
Sooryavanshi
With a terrorist strike on Mumbai imminent, ATS chief Sooryavanshi sets out on a mission to find 600 kg of missing RDX as well as the offenders. Akshay Kumar and Katrina Kaif star in the film, which also has Ajay Devgn and Ranveer Singh in cameo roles.
Sanak
Vivaan, an accomplished MMA coach, transports his wife Anshika to the hospital for an emergency procedure. However, when a terrorist group kidnaps Anshika and other patients, he is forced to act. The movie is available on Hotstar and is one of the best bollywood action movies list.
War
The movie plot is, after an operation to apprehend a terrorist goes wrong, Kabir, a covert agent, goes rogue. His employer, on the other hand, sends Khalid, another agent and his student, to find him. The film was a huge success. People were ecstatic to see Hrithik and Tiger, two action heroes, in action.
Shershaah
The story revolves around Vikram Batra, a young man with aspirations to be a soldier, falls in love with Dimple. He rises through the military ranks quickly after his training and contributes to India's victory in the Kargil conflict. It is biopic of real life soldier Vikram Batra.
Kaabil
The blissful lives of Supriya and Rohan, a visually impaired couple, come to a halt when the former is raped by men with political links. When she commits suicide, Rohan vows to take revenge. It is in our bollywood action movies list.
Antim : The Final Truth
A poor farmer's kid relocates to the city and rises to become a daring mobster ( played by Ayush Sharma ). Soon after, he clashes with an honourable cop (Salman Khan), who does not back down from a confrontation. Despite being a flop it is in our bollywood action movies list is because it has a very refreshing storyline.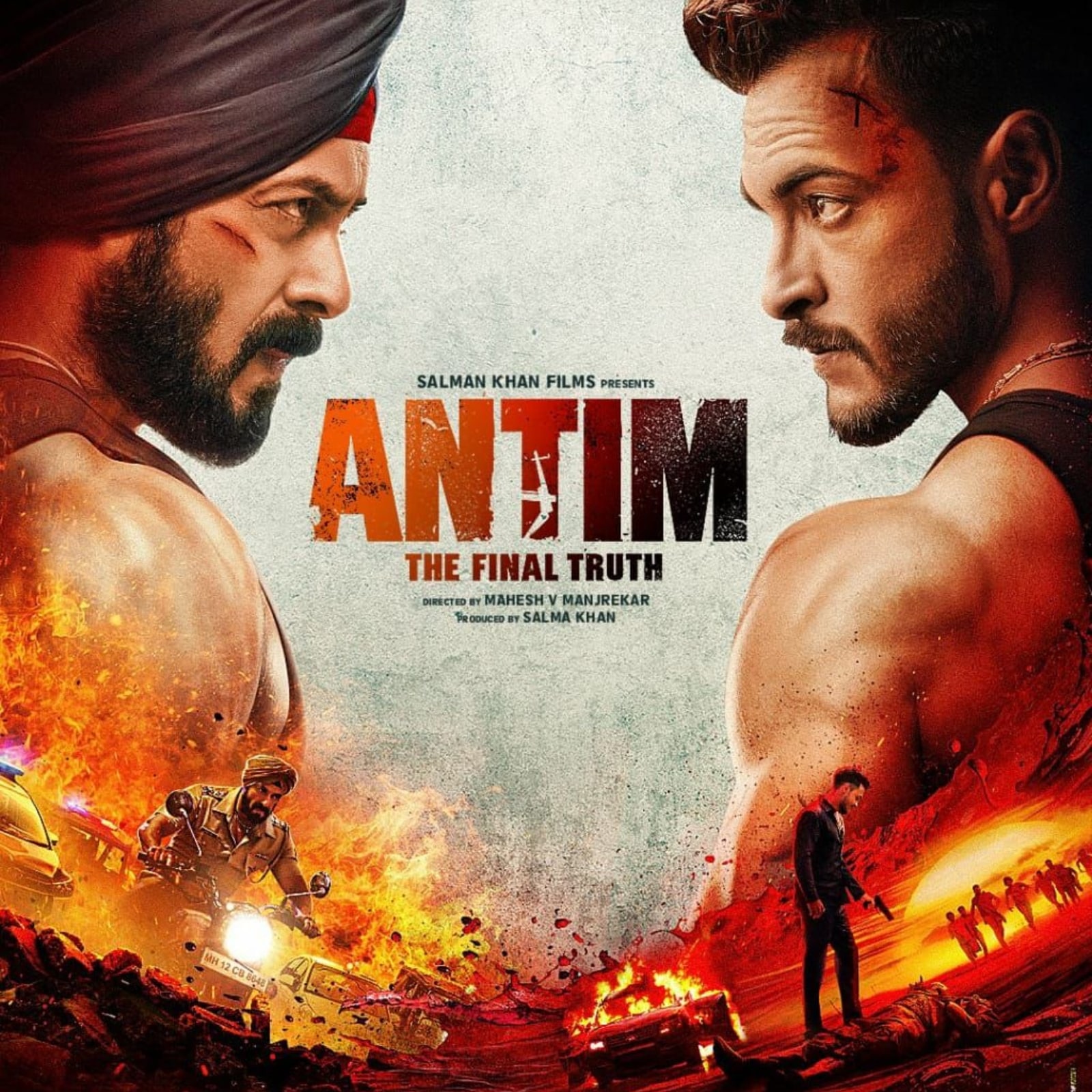 Commando 3
Officers Karan and Bhavana set out on a mission to London to prevent a terrorist assault on India after learning of a probable threat to their country. Vidyut Jammwal plays the leading role in the film. The actor, who is a martial arts specialist, has done an excellent job portraying the character.
Ek Tha Tiger
The plot centres on Tiger, a RAW spy who is dispatched to Dublin to observe an Indian scientist accused of sharing nuclear secrets with the ISI. He meets and falls in love with Zoya, his nanny, who has a horrible secret. Tiger Zinda Hai is another film in the franchise, and Tiger 3 is due out soon.
Malang
Malang : Unleash The Madness's story revolves around Advait and Sara meet during a Goa rave party, and their fling becomes into love. Their story, however, takes a turn for the worse when they become involved with two police officers.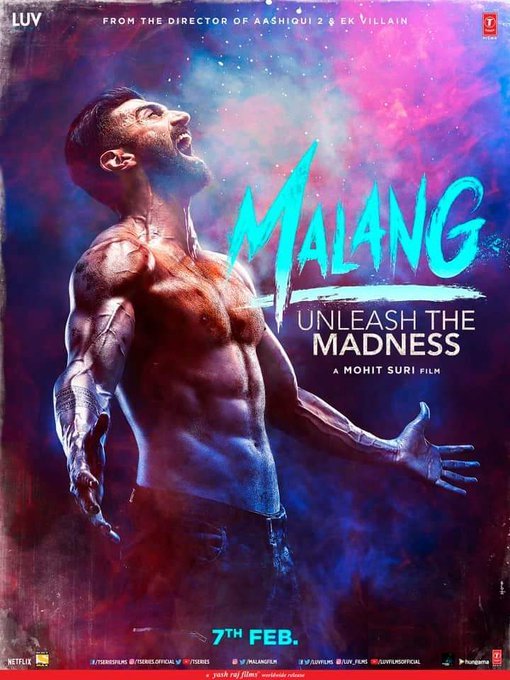 Kesari
The story revolves around Havildar Ishar Singh, a soldier in the British Indian Army, leads 21 Sikh soldiers in a fight against 10,000 Pashtun invaders. However, what unfolds is the greatest last stand wars of all time. Being a historic movie makes it in our bollywood action movies list.
Badlapur
When two bank robbers take their automobile in an attempt to flee, Raghu (Varum Dhawan) loses his wife and son. Raghu is devastated by the incident and vows to exact vengeance on Liak and Harman for murdering his family. The film is a terrific way to unwind.
Baaghi
The Baaghi franchise has total three parts, however, the magic created by the first part was intense and was most loved by fans. The story revolves around Ronny, a rebellious man, falls in love with Sia but circumstances separate them. Years later, Ronny learns that Sia is abducted by the martial arts champion Raghav.
Agneepath
The story revolves around Vijay. When his father is wrongfully murdered by Kancha Cheena, a ruthless crime lord, Vijay grows up and embarks on a path of revenge by befriending Rauf Lala, a local kingpin. The charismatic cinematography of scenes with accurate cast and great hit of song Chikni Chameli made the whole movie a big hit. It is in our bollywood action movies list.
Laal Kaptan
Laal Kaptaan is an action drama film directed by Navdeep Singh that is set in the 18th century. Saif Ali Khan plays a Naga Sadhu who is also a bounty hunter and goes by the name Gossain in the film. He goes on a murdering rampage to make money and stumbles into a bounty hunter, Rehmat Khan, who is being pursued by the Marathas for looting from their treasury. His voyage will uncover some of his prior mysteries.
Saaho
The action thriller is set mostly in Waaji, a make-believe city with an active underworld led by the Roy family. When their leader is assassinated, a race ensues to determine who will lead the pact and who will be in charge of a black box with the secrets to the ultimate treasure. All of this is being probed by an undercover agent named Ashok Chakravarthy and another field agent named Amritha Nair. Though the film did not fare well in theatres, the action sequences were masterfully performed by all actors and are a must-see for Prabhas and Shraddha Kapoor fans.
Thackeray
The filming of this classic film, which depicts the biopic of Shiv Sena supremo Balasaheb Thackeray, has done credit to his characterization as "The Marathi Tiger." The film has a striking portrayal, thanks to the imaginative use of colors—black and white cinematography for the character's early days and vivid picturization for the rest of the film. No one could emulate the older Thackeray as well as Nawazuddin Siddiqui, who is recognised for his magnetic acting. The story depicts the first half of Balasaheb Thackeray's career as a professional cartoonist before jumping to the portion where he makes his grand entry into politics as a powerful Marathi politician.
Bharat
The film is focused on the post-independence story of protagonist Bharat, who is played by Bollywood's bhaijaan, Salman Khan. This one is a huge hit because to its perfectly planned Eid release and gilded star cast, which includes Katrina Kaif, Disha Patani, Tabu, Jackie Shroff, and others. To add to the film's success, it was recently named the third highest-grossing film of 2019. The sequences that run throughout the film are centred on the representation of an ordinary man enduring a crisis during India's independence period.
RAW : Romeo Akbar Walter
The crowd could not control their joy when John Abraham, the action movie's stunner, played in a trio-role in this film. The action thriller RAW is set in Pakistan and includes a plot based on espionage. The film is full of twists and turns, never failing to surprise us, but it also appears complex, with a jumbled sequence of events that does not add up. John is the best part of the film, and he makes it a fantastic one-time watch.
Junglee
Junglee is a rare film that focuses on animal maltreatment, and it has everything that makes you feel good. The film is based on the story of a veterinarian named Raj, who is on a quest to stop international poaching in his father's elephant reserve. The movie's action scenes, which are done by Vidyut Jammwal, are packed with martial arts and stunts. The film can help spread awareness about elephant poaching by encouraging people to avoid buying products manufactured from their tusks.
India's Most Wanted
A story about five guys embarking on a mission to capture the most sought international terrorist begins when their cover is broken. The International Bureau and intelligence agencies have placed a massive target on the shoulders of these warriors. This weekend chiller features Arjun Kapoor in the role of Prabhat Kapoor.
Raazi
The plot centres around Sehmat Khan, an undercover RAW agent who gets married into a Pakistani family by her father in order to obtain crucial enemy intelligence.
Prince
This is the perfect movie when you have that nostalgiac feeling and something you would enjoy a lot. The story revolve around a thief who plans the robbery of a lifetime. However, he wakes up one morning to realise that he has lost his memory and his life is at stake.
Bodyguard
Lovely Singh, the protagonist of the novel, is immensely appreciative of Mr Rana and his daughter, Divya. He falls in love with a girl named Chhaya while serving as her bodyguard, unaware that she is none other than Divya. It is in our bollywood action movies list.
Bang Bang
Harleen ( Katrina Kaif ), who lives with her grandmother and works as a bank receptionist, is the protagonist of the story. Her life, however, takes an unexpected turn when she falls in love with Rajveer ( Hrithik Roshan ), a robber. It is in our bollywood action movies list.
Sarfarosh
After his brother is slain by terrorists and his father is gravely injured, a young medical student drops out of school to join the Indian Police Service to hunt down the culprits. The songs of the movies are quite the attraction. Aamir Khan and Sonali Bendre's chemistry reminds you of your college love.
Jodhaa Akbar
The movie is full of admirable scenes whether its action or the beauty of history. The story revolves around Jodhaa is a fiery Rajput princess who is obliged to marry Mughal Emperor Akbar for political reasons. Eventually, mutual respect and admiration between the duo leads to true love. It is in our bollywood action movies list.
Holiday: A Soldier Is Never Off Duty
The story revolves around Virat, a soldier, accidentally bumps into a terrorist who plans to rip apart Mumbai with a series of bomb blasts. He then gathers his team to protect the city from the impending danger. It is in our bollywood action movies list.
Karan Arjun
The story revolves around Durga's two sons, Karan and Arjun, who set out to avenge their father's death only to be slaughtered by their cruel uncle. Years later, the two reincarnate in order to bring justice to the world.
Krrish
The franchise has its seperate fanbase India's superhero. The plot revolves around Krrish, a young man with extraordinary powers who falls in love with Priya and travels to Singapore to meet her. He is forced to use his powers when he discovers the shocking truth about his father's death. All movies in the franchise has been superhit.
Baby
The Indian intelligence system's elite personnel is constantly working to detect and kill terrorists and their plots. Officer Ajay is in charge of a team tasked with destroying one of these possibly deadly operations. It is in our bollywood action movies list.
Kick
Devi, a man who cannot stay still because he is addicted to new adventures, breaks up with his girlfriend, Shaina, a Warsaw-based psychiatrist, in order to pursue his reckless goals. The movies has exciting action scenes.
Shootout at Lokhandwala
The story revolves around an experienced policeman, Khan, leads a team to eliminate gangsters hiding in a residential locality in Mumbai. However, this results in his own integrity being questioned. It is in our bollywood action movies list and is a must-watch.
Gangs of Wasseypur
The plot revolves around Sardar who sets out to avenge his father's death at the hands of Ramadhir Singh, a clever politician and mining tycoon. Many unsolved family feuds arise throughout the war, causing turmoil. The natural performance given by Manoj Bajpayee, Nawazuddin Siddiqui and Pankaj Tripathi is what makes this part of our bollywood action movies list.
Madras cafe
The story revolves around Vikram, an Indian intelligence operative on a covert mission to Sri Lanka, becomes engaged in a civil conflict and a plot to assassinate India's former prime minister. It is in our bollywood action movies list.
Batla House
The plot following a violent encounter with terrorists at Batla House in Delhi, Sanjeev Kumar Yadav works to apprehend the perpetrators while dealing with widespread criticism and PTSD. It is in our bollywood action movies list.
Gunday
The story revolves around Bikram and Bala, childhood buddies, want to take over the coal mafia. However, they both fall in love with the same woman, Nandita, causing a schism between them. This movie has it all beautiful scenery, comedy, romance and a lot of action with emotions power packed. It is in bollywood action movies list.
Wazir
The plot revolves around Daanish, a cop, decides to seek retribution after his daughter is slain by the terrorist he is following. Pandit, an unassuming grand master who is also mourning the loss of his daughter, becomes a confidante for him.
Raees
The story revolves around after ACP Majmudar decides to get the best of him, a threat hangs over bootlegger Raees Alam and his enterprise. Raees must defeat Majumdar in order to survive and keep his business growing. It is in our bollywood action movies list.
Vivegam
The story revolves around a particular assignment is undertaken by a former counter-terrorism agent. However, his buddies who work for a secret agency betray him, and he is accused of traitorous crimes.
Aiyaary
The plot of the movie is after overhearing a conversation between Lt. Gen Gurinder Singh (Kumud Mishra) and Army Chief Pratap Malik (Vikram Gokhale), Major Jai Bakshi (Sidharth Malhotra) goes rouge with his cyber-expert girlfriend Sonia (Rakul Preet Singh). Jai scares Gurinder into moving all of his money to Jai's account in London. Abhay encounters Tariq, a middleman who arranges weaponry for Intelligence agents. Mukesh's sniper attempts to murder him, and Jai is injured but manages to flee.
The Ghazi Attack
A secret code carried from Pakistan to East Pakistan was deciphered by the Indian Navy and RAW in 1971. The submarine S21 is dispatched for reconnaissance missions by the highest command. After S21 crashes into a minefield, Captain Ranvijay Singh dies trying to save Lt Cmdr Arjun. Arjun and Devraj intend to get Ghazi onto the firing range. Despite being intended for a depth of 250 metres, S21 dives to 350 metres to avoid being detected by Ghazi's sonar. Ghazi fires six torpedoes, which are all intercepted by S21. It is in our bollywood action movies list.
Naam Shabana
The story revolves around Shabana. Jai is killed in a fight with three criminals who are taunting Shabana. Shabana receives a call later offering her assistance in avenging Jai's killing if she accepts to join a secret spy outfit. It is in our bollywood action movies list.
Conclusion
All of these movies contains best action scenes which will make your minds blown by it. Hope you enjoy these and binge watch on them. Have Fun.
Click here, to check out Top 50 Best South Indian movies on Netflix that you need to add to your bucket list!