Hollywood action films have long been the gold standard for film companies all around the world. Hollywood has produced some incredible action films even before the advent of special effects and improved technology in filmmaking. Most film businesses experiment with special effects and fantastic action sequences, whether the scenes entail combat, racing, or adventure, because of the Hollywood way of filmmaking. We have curated hollywood action movies in hindi list just for you.
Here is the hollywood action movies in hindi list:
Mission Impossible
Ethan Hunt is a fan favourite. The notorious Mission Impossible franchise was conceived here. Films have improved through time, and we now demand Mission Impossible films, just as we do James Bond films. Ethan Hunt is in Sydney in this Mission Impossible episode to eliminate a genetically created sickness. If you like the Mission Impossible series, you won't want to miss this.
Jack Ryan : Shadow Recruit
If you enjoy action thrillers, you will enjoy this flick. It's jam-packed with action and has an amazing plot. Tom Clancy's book series inspired Jack Ryan. There is also a web series starring John Krasinski with the same title. It's one of the best Hindi-dubbed action films available on Netflix.
Jack Reacher
Another action-packed film starring Tom Cruise is Jack Reacher. It's the narrative of a military police officer investigating a sniper case. If you enjoy action movies, this is a good one to watch. It is in our hollywood action movies in hindi list.
Shaft
Shaft is a 2019 American action comedy film written by Kenya Barris and Alex Barnow and directed by Tim Story. Samuel Jackson stars in the action comedy Shaft. A father-and-son team solves a crime. It's a good time.
Triple Frontier
It's a drama-action film. Former special forces members travel to South America to rob a drug kingpin. When everything runs out of control, things take a left turn. The main characters are played by Charlie Hunnam, Ben Affleck, Oscar Isaac, and Garrett Hedlund. It is a Netflix original film and one of the best Hindi dubbed action films available on the platform.
6 Underground
The plot centres around six individuals from various corners of the globe collaborating. All of these men are deceased and have no real-world records. If you enjoy Ryan Reynolds' work, you will enjoy this. The action in this film is intense. All individuals are named on numbers which you may find interesting.
National Treasure: Book of Secrets
Ben discovers that his ancestor was involved in the assassination of US President Abraham Lincoln. He sets out to clear his ancestor's name with the help of a clue from a diary. It is in our hollywood action movies in hindi list.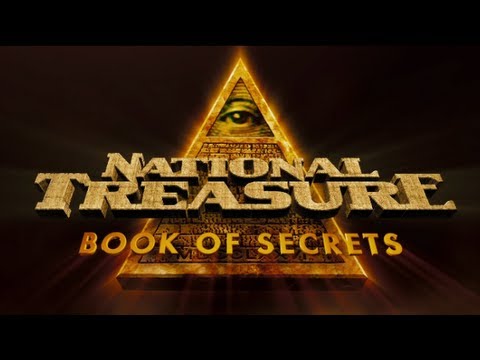 Eagle Eye
When Jerry receives a call from an unknown woman, the story takes a turn for the better. While that woman is observing his every step, he needs to accomplish missions for a terrorist organisation. It's a thrilling action film with plenty of suspense. This action picture stars Shia LaBeouf and Michelle Monaghan in the key roles.
Extraction
This action film comes from the Russo brothers. This picture, starring Chris Hemsworth and Randeep Hooda, is filled with excellent action moments and an amazing storyline. In this film, there is never a dull moment. A sequel to this film is being considered. If you're seeking for a good action film, you must see this one. Telegu, Tamil, and other regional languages are also supported by Extraction.
Army of the Dead/Thieves
Zack Snyder and his team created it. If you're searching for mindless amusement and pleasure, the Army series on Netflix is without a doubt a great choice. While Army of the Dead focuses on a robbery and zombies, Thieves has a more refined approach and is more entertaining than Dead. It is in our hollywood action movies in hindi list.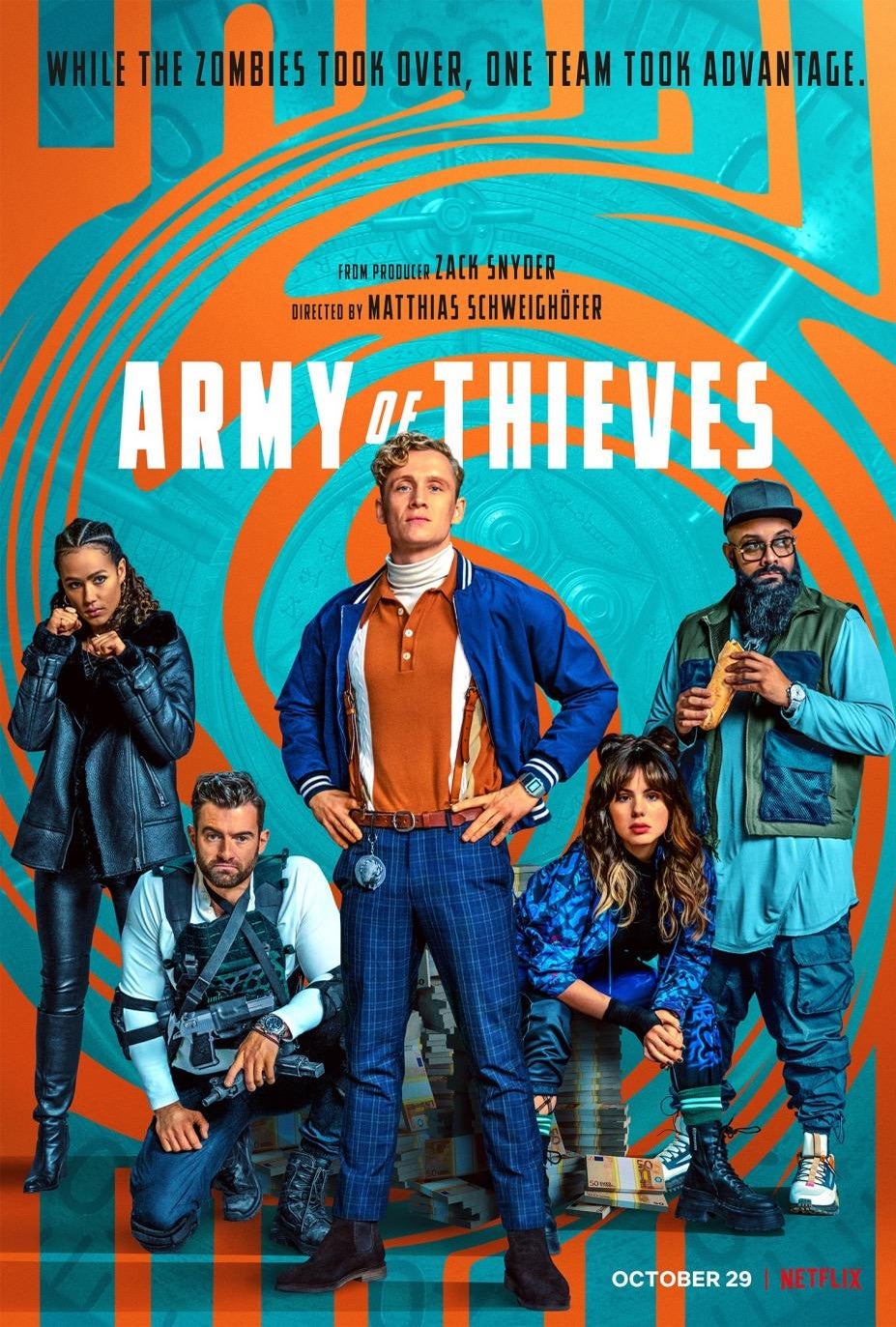 The Old Guard
The film, which stars Charlize Theron and is based on a graphic novel of the same name, has a complex, intricate storyline with a variety of possibilities. Despite its flaws, this picture is immensely entertaining and contains the proper blend of action and emotional situations.
Rampage
Rampage is based on the popular 1980's video game of the same name and tells the story of a rare albino gorilla named George and his relationship with Davis (The Rock) and how he (along with two other animals) quickly transforms into a ruthless monster after being exposed to a biochemical pathogen that is genetically edited.
The Raid
After becoming trapped within a drug lord Tama's 15-story safe house, Rama and his team must use what little ammo they have to knock him down and complete the unofficial mission. The Raid: Redemption is an Indonesian action drama starring Iko Uwais and Joe Taslim.
Daniel Craig's Bond Series
The James Bond flicks starring Daniel Craig vastly increased the franchise's quality. Improvement was visible in every facet of the picture, including action, drama, and storytelling, and the films went on to become huge box-office hits. It is in our hollywood action movies in hindi list.
Bumblebee
Travis Knight's Bumblebee is a Transformers spin-off film set during the Cybertron Civil War, when Optimus Prime sends Autobot scout B-127 to Earth to form a base where they can regroup. Later, the scout befriends Charlie, who gives him the moniker Bumblebee.
The Mummy
The Mummy (1999) is based on a theme, with puzzles, ancient gold, and historical monuments. Brendan Fraser and Rachel Weisz, the film's primary actors, take us on a series of adventures that are accompanied by an exciting, fast-paced screenplay that keeps the audience engaged in the story.
Inception
Dom Cobb (Leonardo DiCaprio) is a talented thief who is the best at extraction. During the dream state, he steals vital secrets from people's subconscious. His uncommon talent has made him a great corporate player, but it has also cost him everything he has ever loved.
Edge of Tomorrow
The plot centres around aliens attacking the earth that are unstoppable by any military force on the planet. Major William Cage (Tom Cruise) has always fought conflicts as if he were going on a suicide mission, but he is slain within minutes. He then becomes trapped in a temporal loop, repeating the same combat, fight, and death over and over. But, along with Special Forces combatant Rita Vrataski, William is able to improve his talents with each encounter (Emily Blunt). It is in our hollywood action movies in hindi list.
Mad Max
Mad Max: Fury Road, a 2015 action film, is a masterpiece. The picture, directed by George Miller and starring Charlize Theron and Tom Hardy, is set in a post-apocalyptic era on a planet beyond our reach. A world where humanity does not exist and everyone is battling for basic survival needs.
Minority Report
The film stars Tom Cruise and is set in the year 2054 in Washington, D.C., when a law enforcement group known as 'Precrime' has practically abolished crime. The crew has three gifted people known as 'Pre-Cogs,' who have the ability to look into the future and anticipate crimes before they occur. It is in our hollywood action movies in hindi list.
Avatar
Jake, a paraplegic, replaces his twin on the Na'vi-populated Pandora for a corporate mission. He must decide where his allegiance lie after the Indians welcome him as one of their own. The movie serves well in terms of scenes and action.
The Expendables Franchise
Sylvester Stallone, Arnold Schwarzenegger, and Jason Statham star alongside Mel Gibson, Wesley Snipes, Harrison Ford, and 11 more veterans and emerging talents in these epic adventures. This iconic film franchise delivers constant adrenaline rushes. It is in our hollywood action movies in hindi list.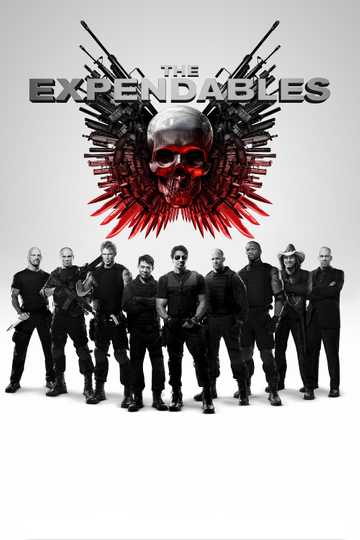 Rambo
Rambo is an American media brand based on a series of action movies starring the same-named character. So far, the franchise has produced five films: First Blood, Rambo: First Blood Part II, Rambo III, Rambo, and Rambo: Last Blood. It is in our hollywood action movies in hindi list.
London Has Fallen
The story revolves around a Secret Service agent Mike Banning's efforts to safeguard US President Benjamin Asher from Islamic terrorists are followed by a plan to attack the G7 world leaders as they attend the burial of the British Prime Minister in London.
Mechanic
The Mechanic is a 2011 American action thriller film directed by Simon West and starring Jason Statham and Ben Foster. It's a remake of the same-named 1972 film. Statham portrays Arthur Bishop, a professional assassin who specialises in making his murders look to be accidents, suicides, or minor crimes.
Redline
Redline is a mixed cast racing action thriller film from 2007. The film's narrative centres around a street racing circuit financed by a group of multimillionaires who wager millions of dollars on their high-powered supercars. It is in our hollywood action movies in hindi list.
22 Minutes
The plot is partially based on the kidnapping of the Russian tanker Moscow University by Somali pirates in the Gulf of Aden in May 2010, which was freed by the Russian Navy destroyer Marshal Shaposhnikov. The Yamal, a liquefied gas tanker, was hijacked, and the destroyer was Admiral Krylov. It is in our hollywood action movies in hindi list.
Sicario
Sicario is a 2015 American action thriller film directed by Denis Villeneuve and written by Taylor Sheridan, starring Emily Blunt, Benicio del Toro, and Josh Brolin, and directed by Denis Villeneuve.
Looper
Looper is a 2012 American science fiction action thriller written and directed by Rian Johnson and produced by Ram Bergman and James D. Stern. The film stars Joseph Gordon-Levitt, Emily Blunt, Jeff Daniels, and Bruce Willis. It revolves around "present-day" contract murderers known as "loopers," who are recruited by future criminal syndicates to murder victims who have been sent back in time.
Homefront
Homefront is a 2013 action thriller film directed by Gary Fleder and based on a Sylvester Stallone screenplay. On November 27, it was released in theatres around the country. The film, which is based on Chuck Logan's 2005 novel Homefront, stars Jason Statham, James Franco, Winona Ryder, and Kate Bosworth. A DEA agent and his nine-year-old daughter travel to a rural village to live a peaceful life after failing a mission. Things do not go as planned when he catches paths with a drug lord.
The Terminator
James Cameron directed The Terminator, a 1984 American science fiction action film. It stars Arnold Schwarzenegger as the Terminator, a cyborg assassin sent back in time from 2029 to 1984 to assassinate Sarah Connor (Linda Hamilton), whose unborn son will save humanity from extinction in a post-apocalyptic future by Skynet, a hostile artificial intelligence. Michael Biehn plays Kyle Reese, a soldier who has been sent back in time to defend Sarah. It is in our hollywood action movies in hindi list.
Tron : Legacy
The story revolves around Sam misses his father, a virtual world designer, and joins a virtual world that has evolved into far more dangerous territory than his father planned. Both father and son are now on a life-or-death mission. It is in our hollywood action movies in hindi list.
Free Guy
The story takes wild turns when a bank teller realises he's actually a background character in an open-world video game, he chooses to take control of his own story and rewrite it. In a world without boundaries, he's determined to save the day his way before it's too late, and perhaps find love with the coder who gave birth to him.
Top Gun : Maverick
The plot revolves around Pete "Maverick" Mitchell is where he belongs after more than 30 years as one of the Navy's top aviators, pushing the edge as a brave test pilot but avoiding advancement in rank that would ground him. Maverick must confront the ghosts of his past and his worst fears while training a detachment of graduates for a special mission, culminating in a mission that demands the ultimate sacrifice from those who choose to fly it. It is in our hollywood action movies in hindi list.
Uncharted
The plot centres around Victor Sullivan enlisting Nathan Drake's assistance in locating Ferdinand Magellan's missing riches. They are, however, up against Santiago Moncada, who feels he is the rightful owner of the treasure. It is in our hollywood action movies in hindi list.
The Suicide Squad
The plot is centred on In exchange for lower punishments, a government agent persuades supervillains to join a deadly squad. They are dispatched to Corto Maltese, where they are tasked with destroying a laboratory.
War of the Planet of the Apes
War for the Planet of the Apes is a science fiction action film released in 2017. When Caesar's wife and kid are killed by a rogue army of humans, he vows to wreak vengeance. But, as he uncovers a surprising discovery, his desire for vengeance reveals his deeper inclinations.
Pirates of the Caribbean
Jerry Bruckheimer's Pirates of the Caribbean is a series of fantasy swashbuckler films based on Walt Disney's theme park attraction of the same name. The film series is a major part of the media franchise of the same name. It has a total of five films in the franchise, all of which are also available in Hindi.
Air Force One
The movie plot revolves around The president of the USA is returning home from Moscow when his plane, Air Force One, is kidnapped and he finds himself in a do-or-die hostage scenario. It is in our hollywood action movies in hindi list.
Taken
Taken (also titled 96 Hours and therefore the Hostage) is a 2008 French English-language action-thriller film written by Luc Besson and Robert Mark Kamen, and directed by Pierre Morel. It stars Liam Neeson, Maggie Grace, Famke Janssen, Katie Cassidy, Leland Orser, and Holly Valance. It is in our hollywood action movies in hindi list.
Shang-Chi and The Legend of The Ten Rings
Martial-arts master Shang-Chi confronts the past he thought he left behind when he's drawn into the online of the mysterious Ten Rings organization. Marvel never fails to amaze us with its creation. It is in our hollywood action movies in hindi list.
John Wick
Legendary assassin John Wick (Keanu Reeves) retired from his violent career after marrying the love of his life. Her overtime leaves John in deep mourning. When sadistic mobster Iosef Tarasov (Alfie Allen) and his thugs steal John's prized car and kill the puppy that was a final gift from his wife, John unleashes the remorseless killing machine within and seeks vengeance. Meanwhile, Iosef's father (Michael Nyqvist) — John's former colleague — puts an enormous bounty on John's head.
Fast & Furious
Fast & Furious may be a media franchise centered on a series of action films that are largely concerned with street racing, heists, spies, and family. The franchise also includes short films, a television series, live shows, video games and amusement park attractions. it's distributed by Universal Pictures.
Tenet
The story of movie takes a turn when some objects that can be manipulated and used as weapons in the future fall into the wrong hands, a CIA operative, referred to as the Protagonist, must save the planet . It is in our hollywood action movies in hindi list.
Crank
Crank is a 2006 American action film written and directed by Mark Neveldine and Brian Taylor (in their directorial debuts) and starring Jason Statham, Amy Smart and Jose Pablo Cantillo. The plot centres on a British hitman based in l. a. named Chev Chelios who is poisoned and must keep his adrenaline flowing constantly in order to keep himself alive. He does so by various methods including shooting up and getting into fights, while he tries to trace down the man who poisoned him. The title of the film comes from a slang word for methamphetamine.
Deadpool
Ajax, a twisted scientist, experiments on Wade Wilson, a mercenary, to cure him of cancer and provides him healing powers. However, the experiment leaves Wade disfigured and he decides to exact revenge. It has two parts Deadpool and Deadpool 2. It is in our hollywood action movies in hindi list.
The Wolverine
The Wolverineis a superhero action film featuring the Marvel Comics character of the identical name. Logan travels to Tokyo to satisfy Yashida, an old acquaintance who is dying. things regresses when Yashida offers to take away his healing abilities, but Logan refuses.
XXX (Film Series)
Rich Wilkes invented the XXX spy fiction action film series in the United States. It includes three feature films: XXX, XXX: State of the Union, and XXX: Return of Xander Cage, as well as a short film called The Final Chapter: The Death of Xander Cage. The series has amassed a total of $694 million in international box office receipts.
Tomb Raider
Tomb Raider is a 2018 action-adventure film directed by Roar Uthaug, based on a story by Evan Daugherty and Robertson-Dworet and a screenplay by Geneva Robertson-Dworet and Alastair Siddons. It is in our hollywood action movies in hindi list.
The Meg
The Meg is a science fiction action film released in the United States in 2018. When the members of an underwater research facility are threatened by a 75-foot prehistoric shark, a deep-sea diver named Jonas Taylor is hired to save them.
Conclusion
So, these were the hollywood action movies in hindi list. Do let us know which one you liked the most or which movie was able to feel your goosebumps. Hope you enjoy. Have Fun.
Click here, to check out Top 50 Bollywood Action Movies List – Curated just for you.