An umbrella frock is the one with a full skirt with many gores, that flare gradually from the waist to the hem. It is, what we commonly refer to as maxi dresses. The craze of umbrella dresses is not now; rather, it had been a recurring trend in the fashion industry, not with changes in a few designs and hemlines. Given below are the different types of umbrella frocks that most would like:
Sheer fairycore umbrella frock:
This umbrella frock is the perfect definition for a fairycore ethereal soft aesthetic as it gives the whole gentle and magical vibe. It is very feminine in its colour palette, and the ruffles give off a fluttery look.
Crochet Umbrella frock:
Straight fall umbrella dresses are the trend right now! This dress is crocheted, and gives off a sexy yet cool vibe, perfect for a day at the beach on the summer holidays. The slit thigh makes it especially enticing.
Layered umbrella frock:
Half of the skirt of this umbrella dress is solid, while the lower flowy parts are sheer to look at. It gives a certain kind of illusion, which is flattering to look at.
Off shoulder umbrella frock:
This off shoulder umbrella frock is flowy and rosy, with the certain touch of off-shoulder sleeves. These kind of sleeves are the most trending in today's market, and pumps up a dress's aesthetic value.
Wrap umbrella frock:
These, like wrap tops, are based on one side overlapping the other and usually being tied in the back. These accentuate the waistline and make it look fitter and flattering.
"The Belt" umbrella frock:
These umbrella frocks come with belt loops to fit in the accessory and give a certain tomboyish edge to this otherwise feminine dress. It looks best paired with boots, as shown in the picture of the model.
Umbrella frock with tie shoulder:
This umbrella frock gives a retro vibe with it's tie-up sleeves, and the little junction of lace in the thigh-knee portion. Very attractive and aesthetic, this dress looks beautiful.
All lace umbrella frock:
The all-lace umbrella frock gives off an innocent and pure vibe, and works well paired with equally soft accessories and makeup.
Yellow collared umbrella frock: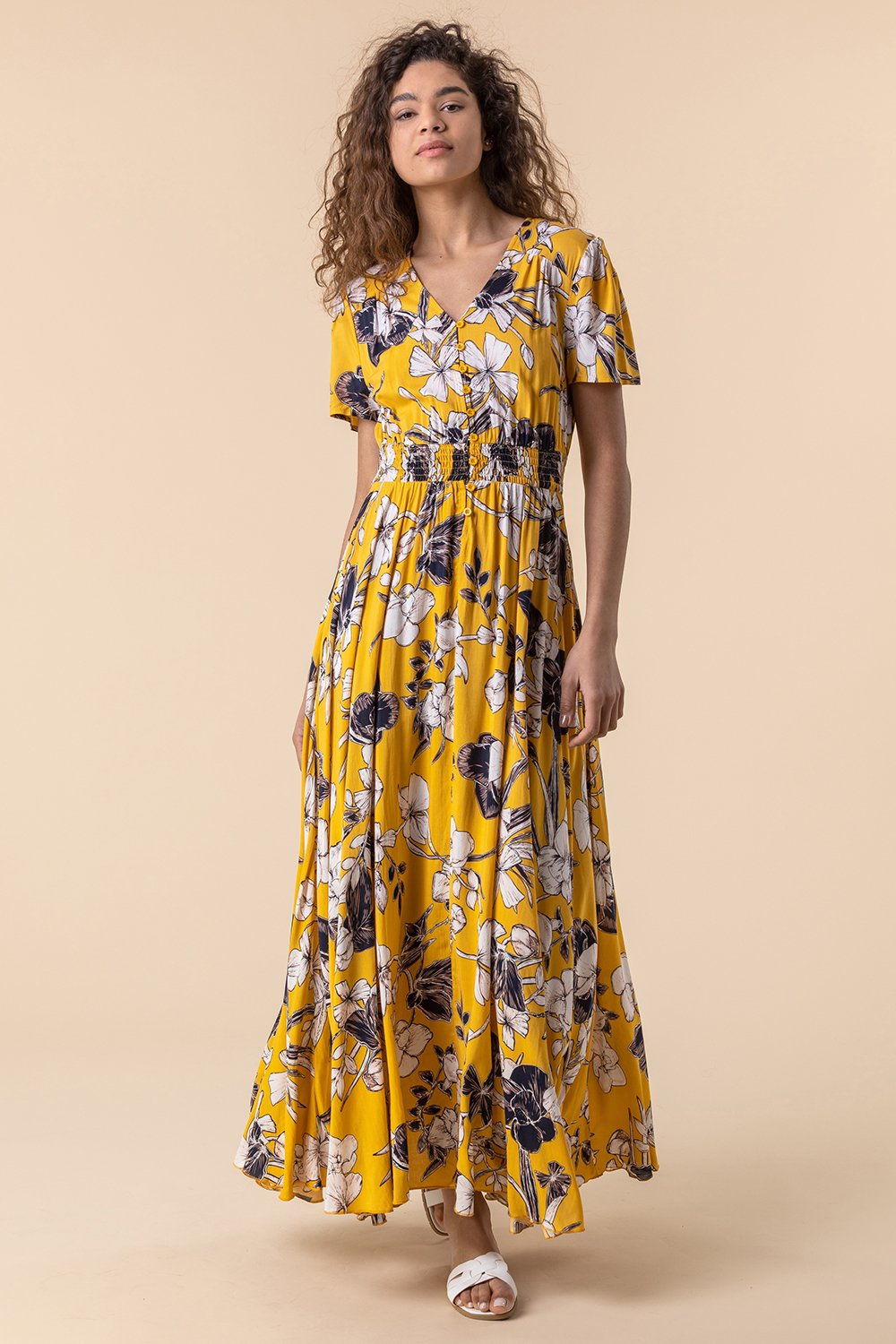 This yellow collared umbrella frock pops in its bright colour and mute signs, that look very aesthetic. It is a casual wear meant for get-togethers or small gatherings.
Umbrella dress with a plunging neckline:
Also nicknames the "milkmaid" dress, this dress teeters carefully on the edge of innocent and enticing. Its plunging neckline is one to die for, while the overall dress gives a soft cottagecore vibe.
Butterfly sleeved umbrella frock:
This simple khaki coloured umbrella frock with butterfly sleeves is an example of minimalist fashion, where less is more. It is simple and sophisticated in its approach, and gives the wearer a polished look.
Orange umbrella frock: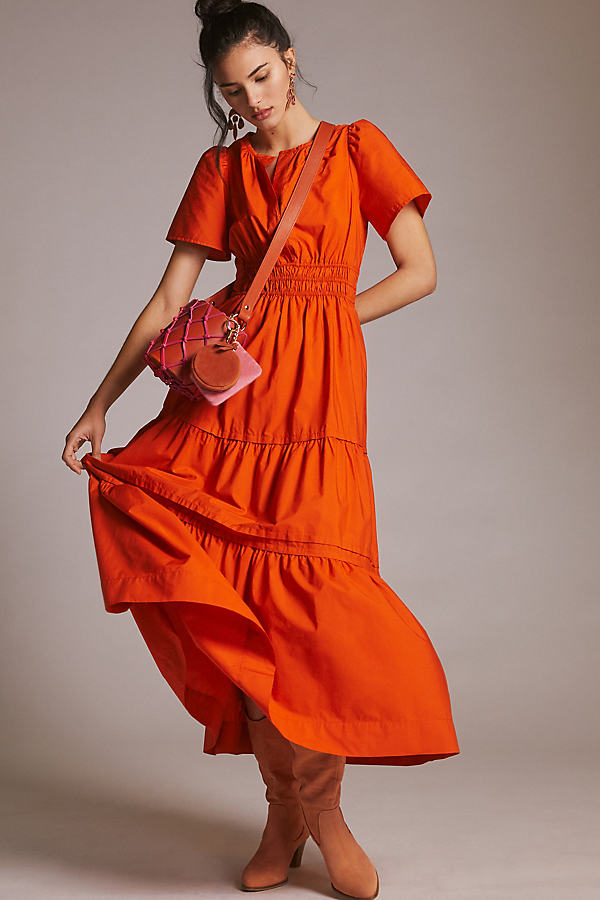 This orange umbrella frock is a pop of bright colour in a drab world. It cinches in the waistline, accentuating the natural curves and making one look flaunting!
Printed umbrella frock: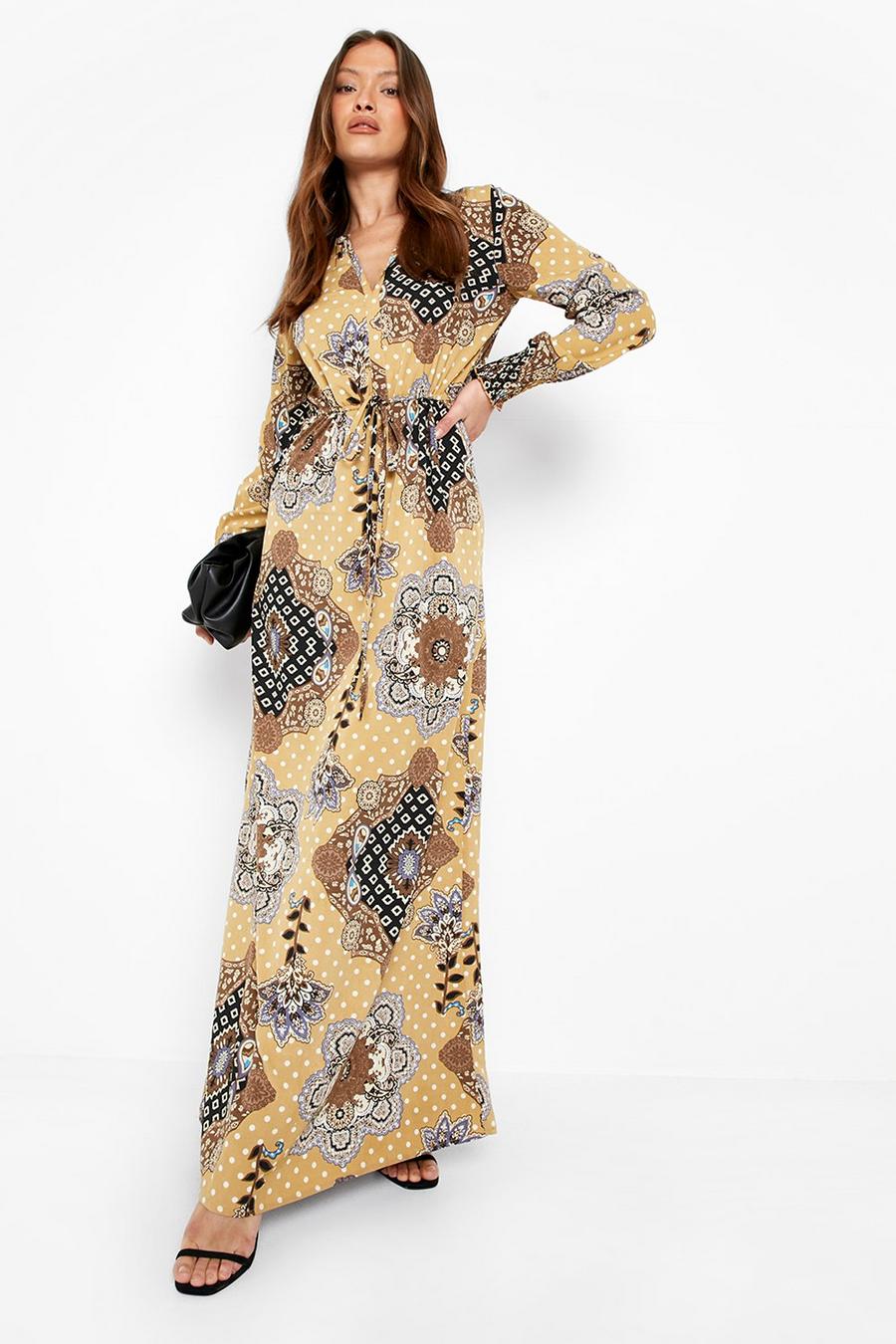 This umbrella frock is printed in pretty designs upon a lighter and softer base, and is full sleeved. Best for people who are not comfortable with showing too much of their skin.
Corset umbrella dress:
These are squeaky clean and sexy, and are almost like a piece of lingerie. It is sheer with a corset-like thing in the front and lower back portion.
Box neck umbrella frock:
This is the most common neckline in umbrella dresses. This one's neckline adds a little illusion with its small sheer cover, with pretty shapes sewn into it.
Vintage umbrella frock:
With a Victorian era touch to it, this white umbrella frock gives a very vintage vibe. It is perfect for casual wear, as well as in theme parties.
Spaghetti strap umbrella frock:
Spaghetti strap umbrella frocks are perfect to be worn in informal parties as well as be paired properly for formal corporate settings.
Cotton Umbrella frock:
Cotton umbrella frocks are the perfect for summers, for they are light-weight, sweat absorbent and come in a plethora of fun and vivid colours.
Sweetheart puff sleeved umbrella frock: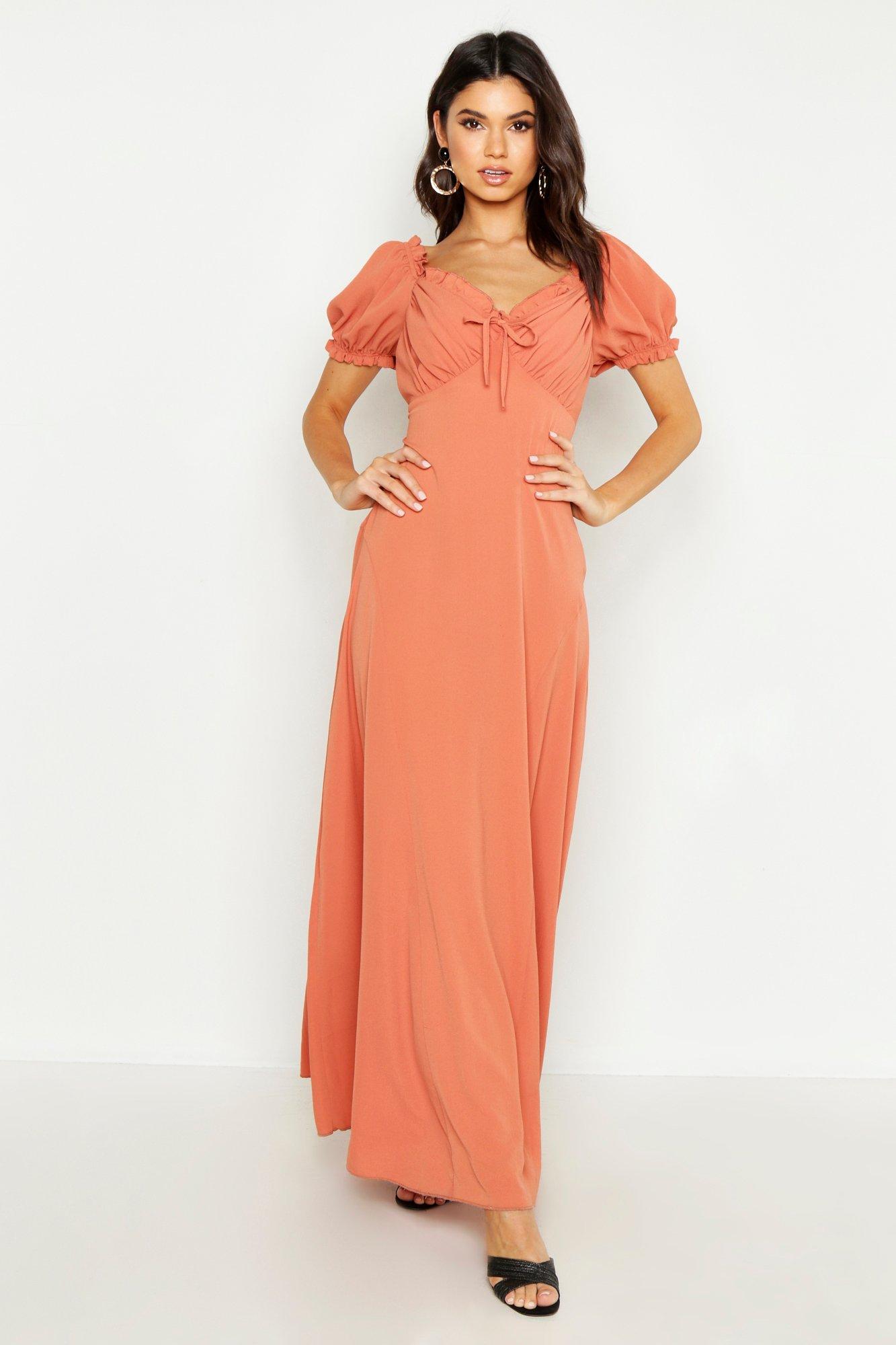 This umbrella dress comes in cute puff sleeves in a soothing peach colour, perfect to make the wearer look like a whole literal "peach"!
Umbrella frock with rib cut out:
Umbrella dresses with rib cut-outs are the equilvalent of sweet and sexy, for they bring forth the best in both varieties. These are really cool and flowy, giving the perfect oomph factor.
Magnolia umbrella frock:
This pretty umbrella frock is pretty, dreamy and vibrant; all the things one can wanna wear at their first picnic date or outing!
Sleeveless umbrella frock:
Wearing sleeveless in any piece of clothing is the trend now. This sleeveless umbrella frock is a clothing of envy and looks absolutely scrumptious.
Tie dye umbrella frocks:
Tie-dye umbrella frocks look funky, cool and creative at the same time. These are ideal to be worn on beach festivities or a simple go out together.
Button detail umbrella frock:
These umbrella frocks have buttons, which add such a cute little touch to the otherwise pretty much same designs of the other umbrella frocks.
"Sprinkles" umbrella frock:
This umbrella frock is a splash of all colours like a bag of mixed sprinkles. It is a surprisingly sleek yet funky outfit to be paired well with sharp and cool accessories.
Boho umbrella frocks: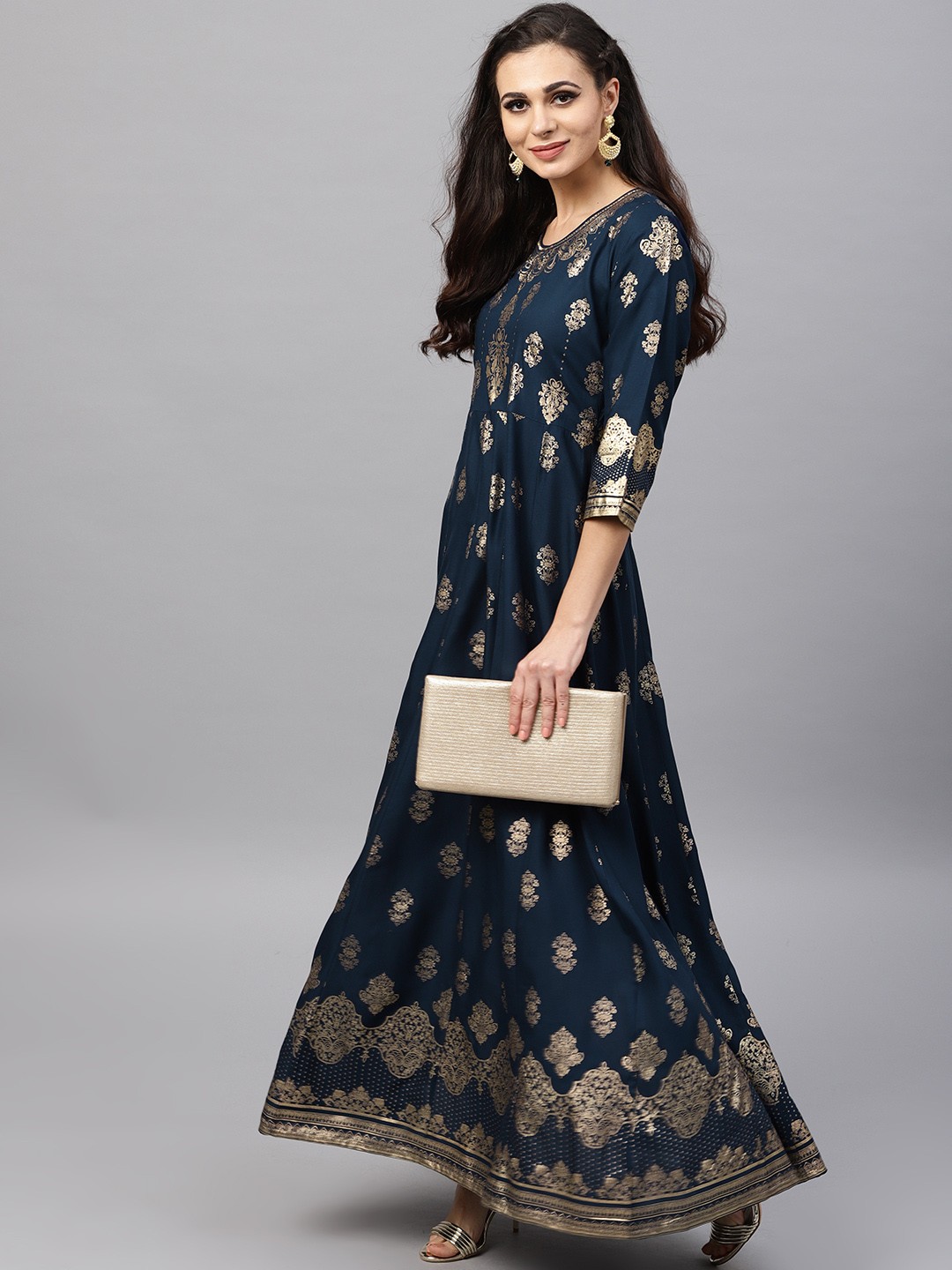 Boho style umbrella frocks in Indian ethnic designs, more popularly known as anarkalis, are the go to for any festive occasion. It is one of the most popular clothing items in the ethnic section for women.
Halter neck umbrella frock: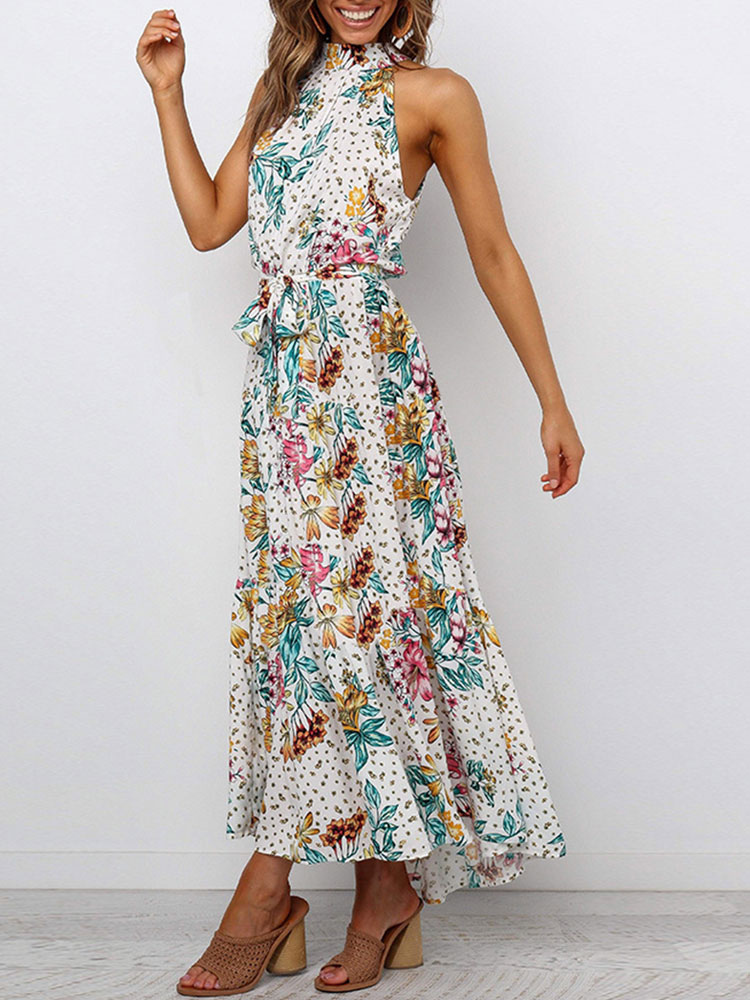 These umbrella frocks come with smart halter necks, sometimes as tie ups in the back, and backless, while on others, it has fabric on both sides.
Umbrella frock with asymmetric hemline:
Asymmetric hemlines are all the rage, and umbrella frocks have also signed themselves up into this recurring trend.
Asymmetric sleeved umbrella frock:
This cream coloured kind-of wrap umbrella dress highlights its asymmetric sleeves, for they are truly what makes the dress a stunning piece.
Cherry print umbrella frock: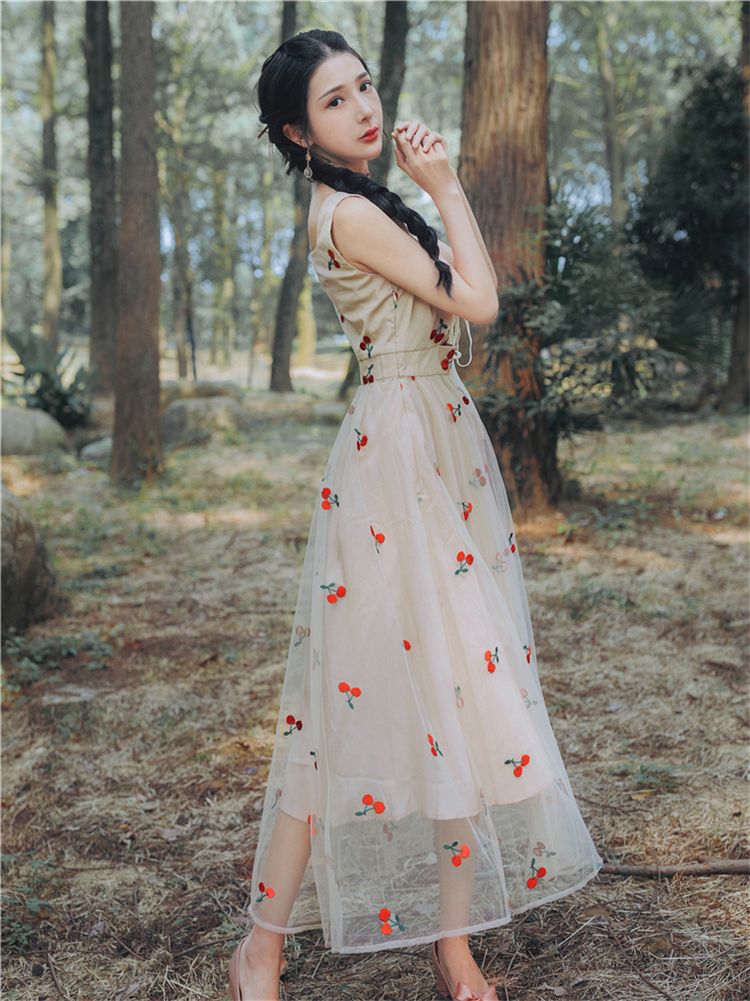 If any print has garnered the most attention in fairycore aesthetic, it is the cherry print. Something about this childish looking stylish umbrella frock is absolutely entrancing.
Conclusion:
The umbrella frocks are a cute piece of outfit and can even be layered into a specific aesthetic, if that's what the wearer wants to.
Check out our other works at: Baggout.com