Casual shirts are the perfect wear for something clean and aesthetic. They make one look sharper, and give one a smart, authentic vibe. Pairing it with the right wear and accessories for the right occasion is the key to be the most well-dressed. There are different types of casual shirts, and these are the top 30 that look absolutely Pinterest-esque!
Indie print:
Perfect for the quirky person, this shirt gives off a very indie kid vibe with its mushroom and forestcore prints.
Vertical Stripes:
The vertical stripes is perfect for the ones looking to add a little formal feeling to their overall look.
Cream:
Probably one of the most common types of casual shirts, the cream coloured shirt can be paired into both formal and casual set-ups.
Dragon prints:
Dragon prints are THE rage in the aesthetic market for shirts. Any and every dragon print is highly in demand!
Abstract faces:
The abstract faces casual shirt is a cute one with doodle like prints that give it a funky vibe.
The "Renaissance" art:
The Renaissance print is one of the most aesthetic types of casual shirts, and is famous amongst all, especially the fashion influencers and aesthetes.
Lemon print:
The lemon print reminds of a fruity, tangy summer and looks like a fresh burst with all the warm, bright and lively yellows.
Abstract patches: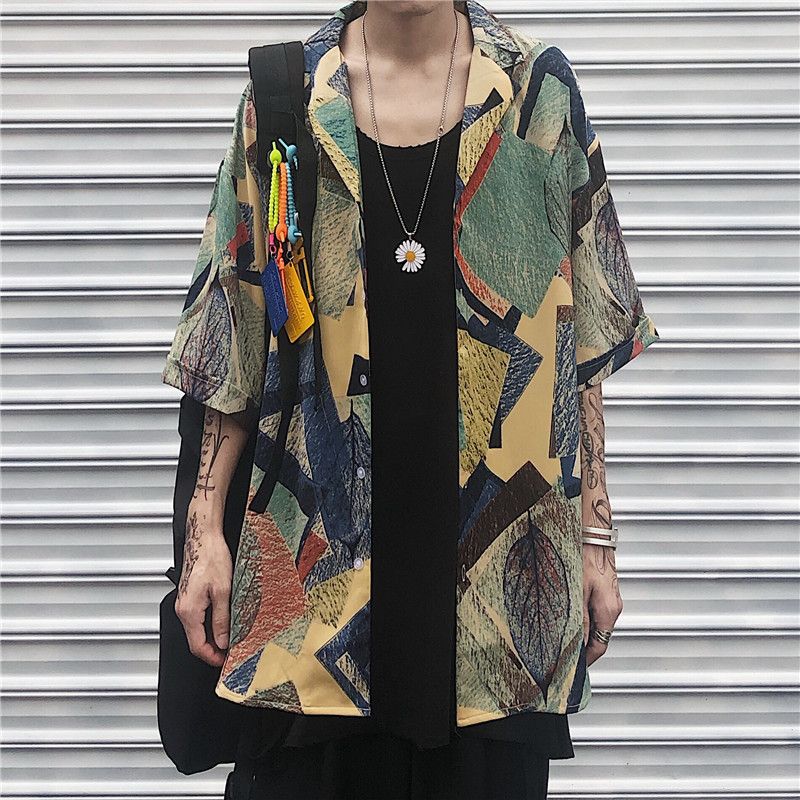 Abstract patches give an aesthetic and artistic vibe to the wearer with its undefined patterns and designs.
"Blues" of the week:
Feeling blue? This shirt is perfect to lift the moods with a sleek look.
Black Tropical:
Tropical with a touch of emo, this is gives a very 'Halloween in Hawaii' vibe. It is a snatch, to be very honest.
Watercolour:
This blue and golden yellow combination water colour print on the white shirt is truly a terrific aesthetic.
Paintings:
This shirt is such an aesthetic shirt with all the portraits covering up every inch.
Face line-art:
The face lineart on the shirt looks impeccably good, and is much sought after by all who value aesthetic clothing.
Phoenix: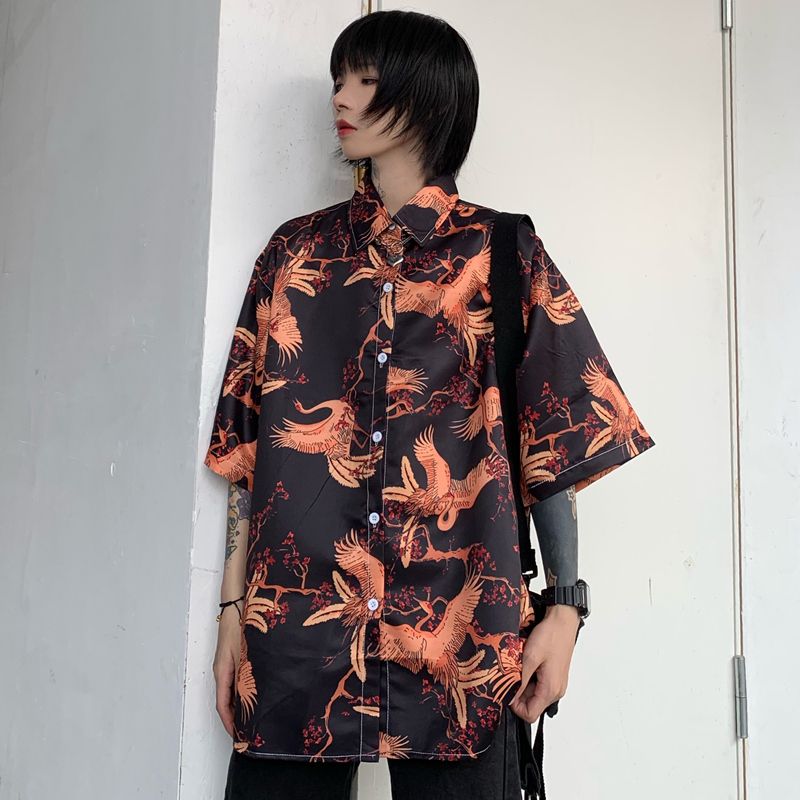 The print of pheonix like herons are some of the bmosr popular prints, and look absolutely blazing.
Arm cuts:
Arm cut types of casual shirts are all the fad today as they cool effortlessly cool and aesthetic at the same time.
Comic stripped:
Comic imprinted types of casual shirts are very popular these days. Mostly, the shirts come in manga prints, along with a few other famous comics.
Plaid:
Plaid shirts can be used in both formal and casual settings, by pairing them and styling them accordingly.
Peach print: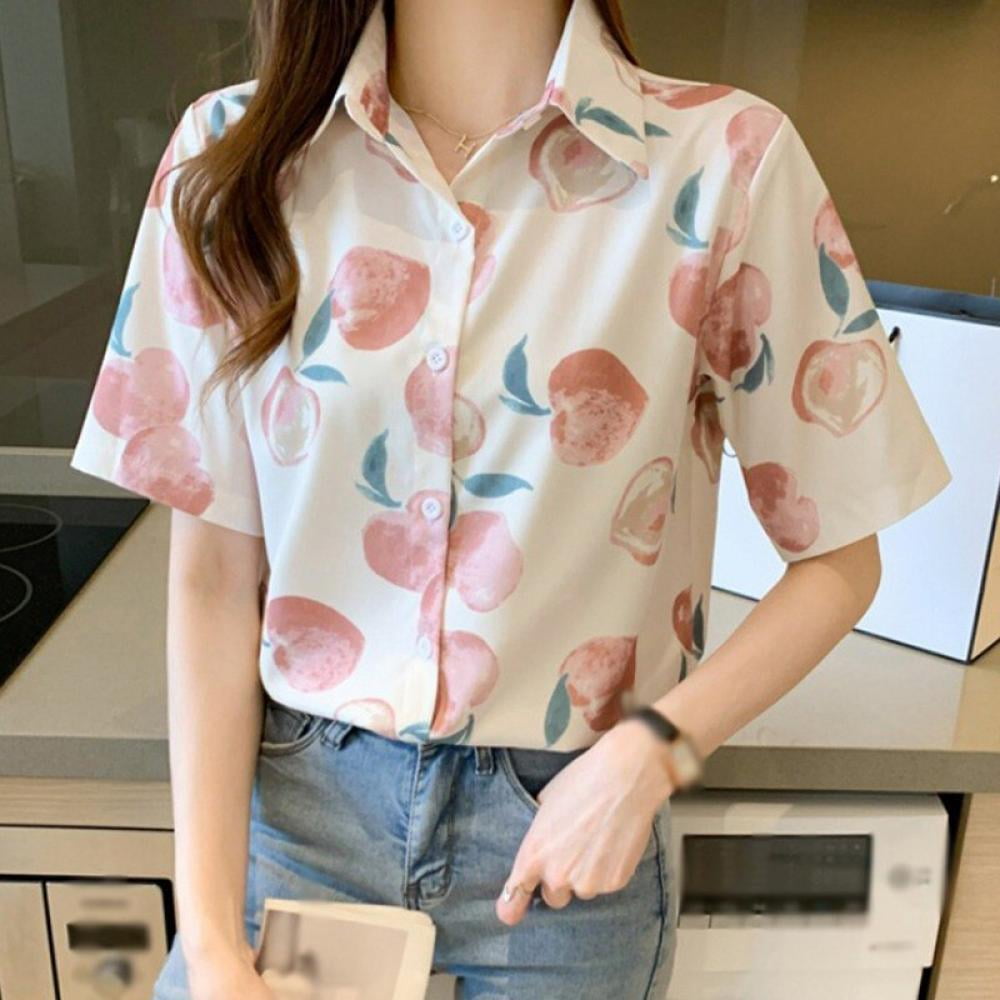 This beautiful peach print casual shirt is sure to make the wearer look like a peach themselves!
Catto:
This beautiful cat and chinese calligraphy printed types of casual shirts are some of the most adorable ones in the list. The colour prints of prussian blue and yellow have complimented well with the off-white base.
Crepe feels:
These shirts feel like crepe papers, and are generally very soft. 10 on 10 in the aesthetics department, this is one of the best types of casual shirts listed here.
Blue satin:
Satin shirts are the most popular types of casual shirts. These feel comfortable and look elegant and trendy.
Laether:
Leather casual shirts are the probably the most unique types of casual shirts. Though leaning on the costlier end of the spectrum, these are absolutely classy and perfect for all your rodeos!
Butterfly prints:
Butterfly prints look adorable as they are placed aesthetically over the entire torso portion of the shirt.
Flare cuffs: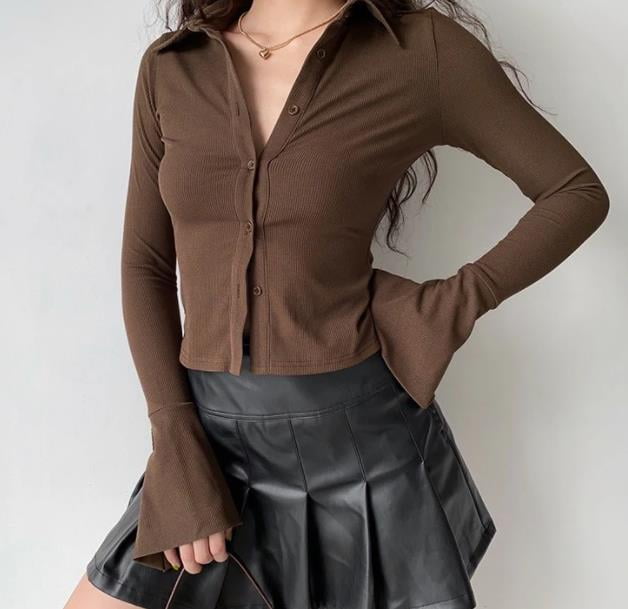 Flare cuffs are the most favourited type of cuffs in any and every kind of clothing. In casual shirts too, they add an aesthetic cool flare.
Brush strokes: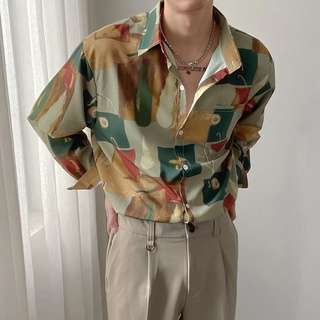 The brushstroke print is becoming a recurringly beautiful trend, as it looks pretty and sophisticated at the same time.
Snake print:
Snake prints are everything! Viciously beautiful, these give off a dangerous yet dauntingly beautiful vibe.
Ethnic prints:
Ethnic prints in western clothes are what everyone is opting for. This deep red casual shirt with white and warm light brown prints is a perfect example of how beautiful it looks.
Random prints: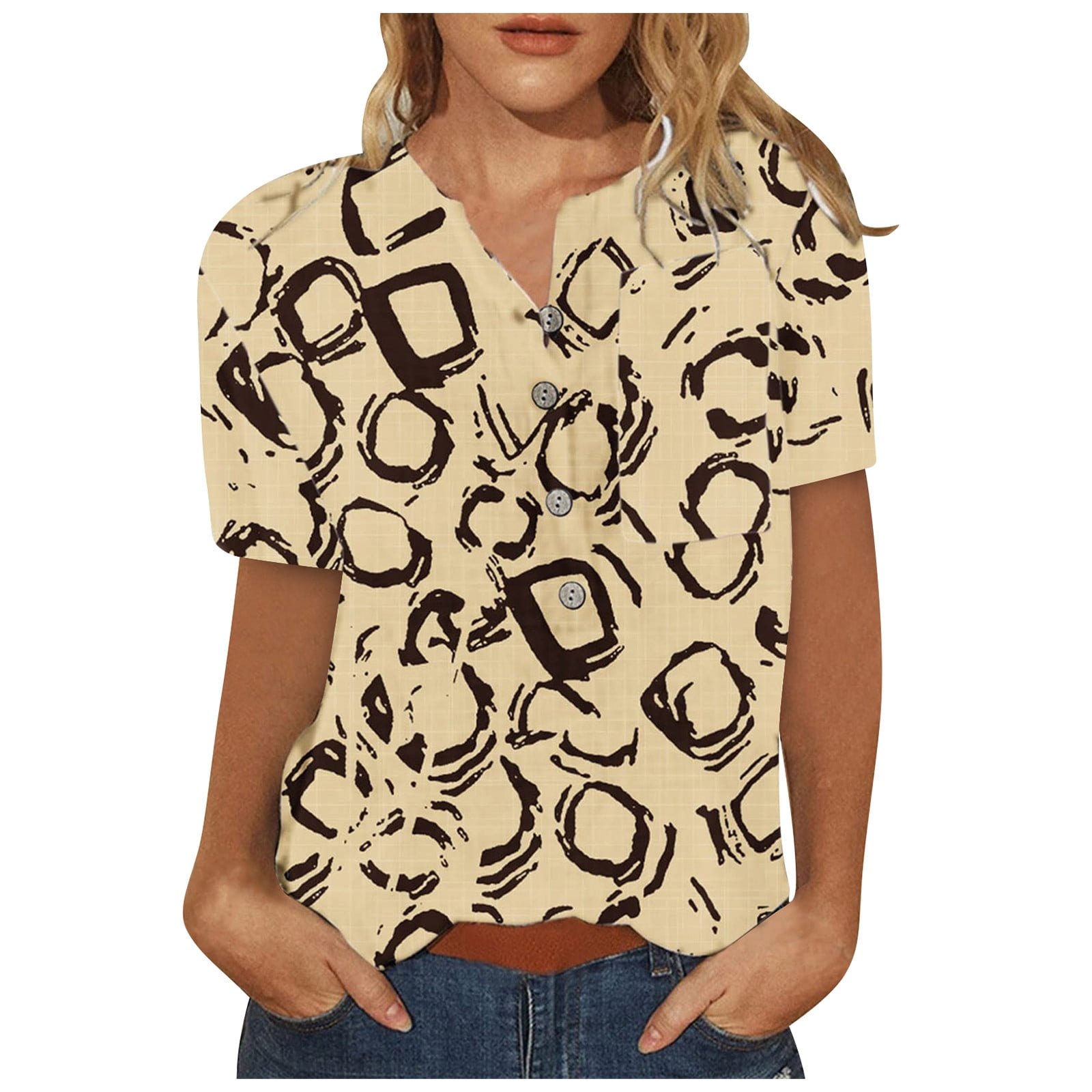 Random prints like these are unpredictable and cool! These are the best types of casual shirts to choose from.
Rose prints:
A classic with a retro vibe, the casual shirts with rose prints bag all the prizes of being the coolest wearable item ever!
Psychedelic tiger stripes: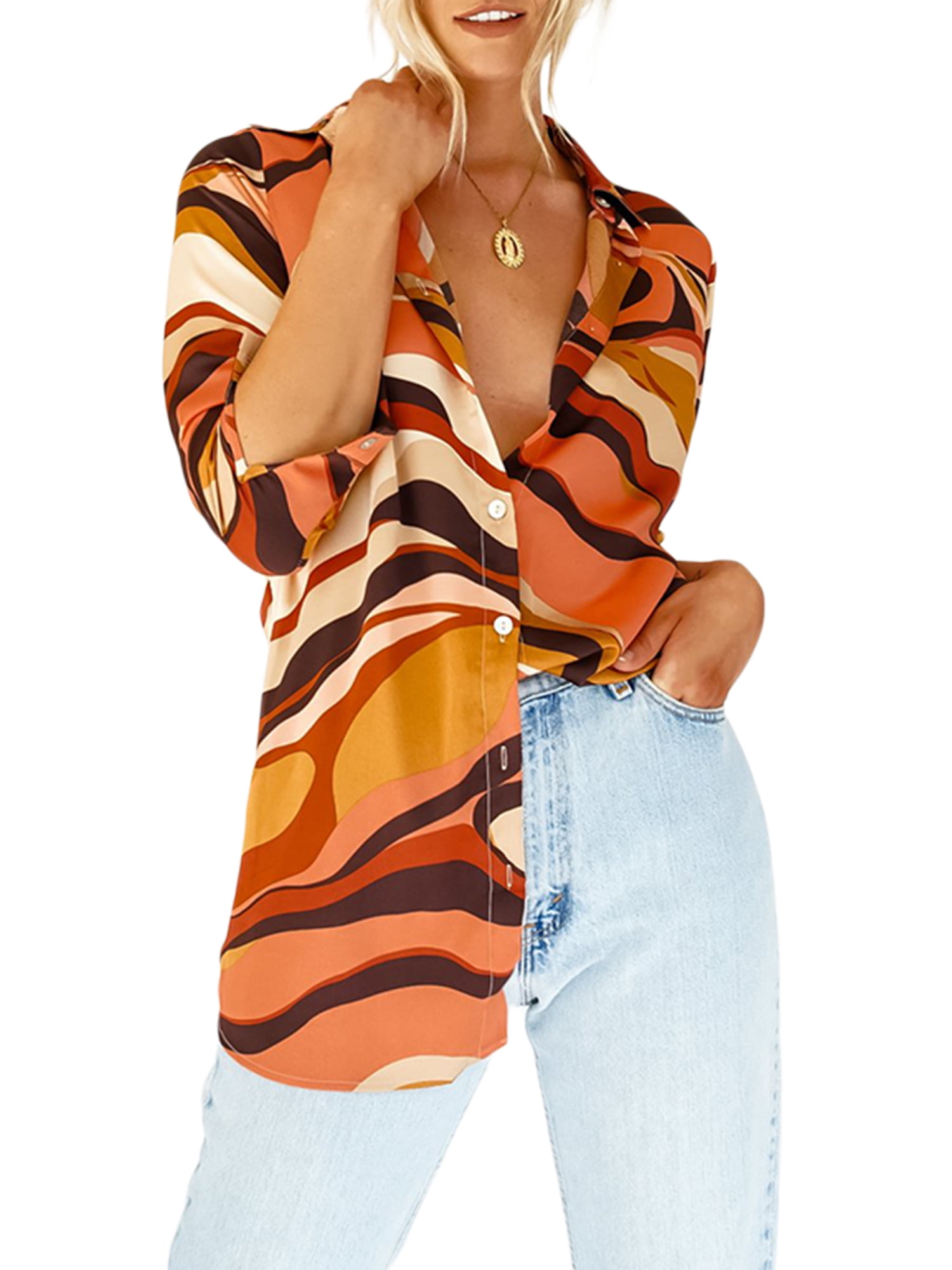 These tiger stripes are wobbly and psychedelic, prove it to be on the cusp of cute yet cool.
Conclusion:
Casual shirts are one of the most preferred and popular clothing item amongst people, especially amongst teenagers and young adults. The collection is some of the finest one can ever find!
Check out our other works at: Baggout.com