A biopic is essentially a movie that tells the life narrative of a real person or focuses on a specific occurrence that happened to that person. Bollywood has produced several biography films, but recently, more female-focused biopics have emerged. Here is a list of female biopic movies in bollywood.
Let's have a look at these female biopic movies in bollywood:
Neerja
The 2016 Indian biographical thriller film Neerja, which was written by Saiwyn Quadras and Sanyuktha Chawla Shaikh, was directed by Ram Madhvani. Bling Unplugged, a company run by Atul Kasbekar, and Fox Star Studios collaborated on its production. Sonam Kapoor plays the title role in the movie. The narrative is based on a true incident: the attempted hijacking of Pan Am Flight 73 by the Abu Nidal Organization, which was supported by Libya, on September 5, 1986 in Karachi, Pakistan. The head purser of the flight, Neerja Bhanot, who stopped the hijack attempt by warning the pilots and forcing them to ground the aircraft, is portrayed in the movie. Bhanot lost his life while attempting to save the onboard 359 passengers and staff members.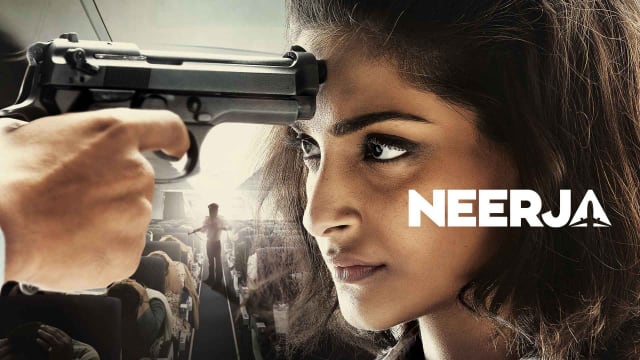 Gangubai Kathiawadi
Sanjay Leela Bhansali is the director of the 2022 Hindi-language biographical crime drama film Gangubai Kathiawadi, which he also co-produced with Jayantilal Gada. Ajay Devgn has a lengthy cameo appearance in the movie, which also stars Shantanu Maheshwari, Vijay Raaz, Indira Tiwari, Seema Pahwa, and Alia Bhatt as the title character. The movie is partially inspired on the biography of Ganga Jagjivandas Kathiawadi, also known as Gangubai Kothewali, whose narrative was chronicled in S. Hussain Zaidi's book Mafia Queens of Mumbai. A modest girl from Kathiawad who had no choice but to accept destiny's ways and make it work in her favour is portrayed rising to prominence in the movie. It is in our female biopic movies in bollywood list.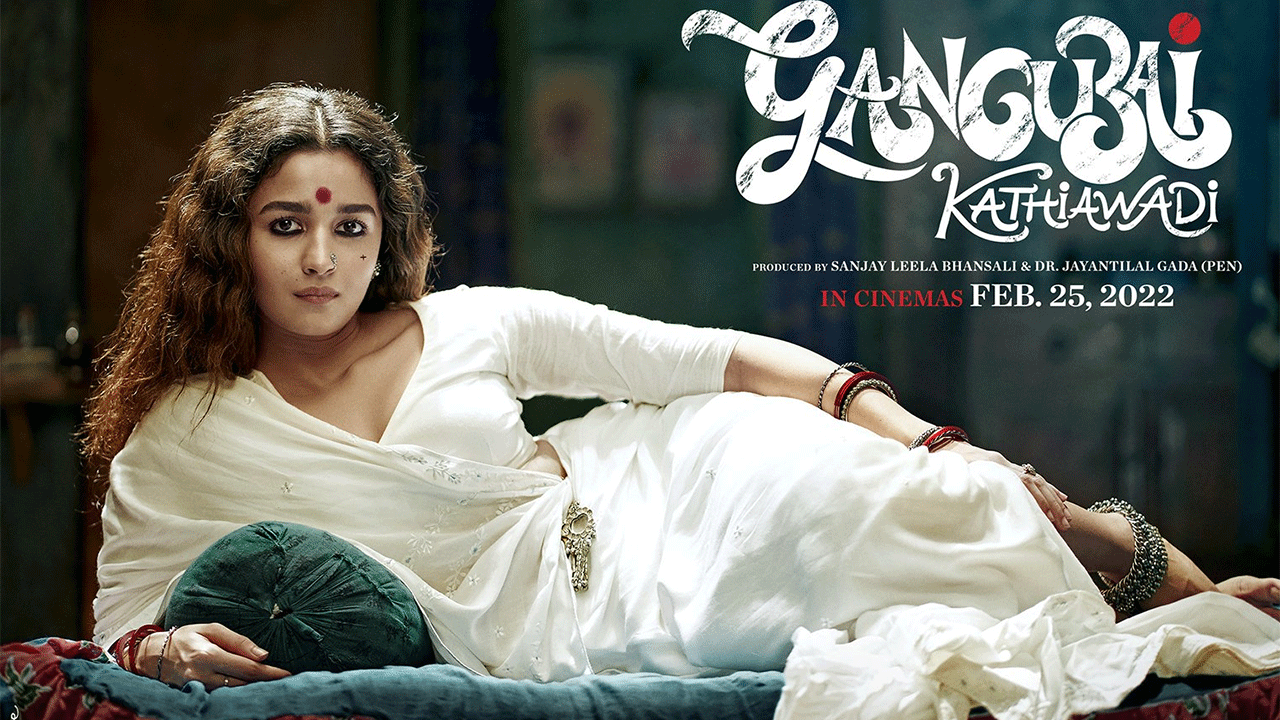 Bandit Queen
The 1994 Hindi-language biographical film Bandit Queen is based on the life of Phoolan Devi as it is told in Mala Sen's book India's Bandit Queen: The True Story of Phoolan Devi. The summer of 1968 opens the movie in a small Uttar Pradeshi village. Puttilal, a man in his twenties, is the husband of Phoolan. Despite the fact that child weddings were common at the period, Phoolan's mother Moola (Savitri Raekwar) is against the match's date. Phoolan Devi, a member of a lower caste, experiences sexism and discrimination on a daily basis. She unexpectedly rises to the position of respected gang boss.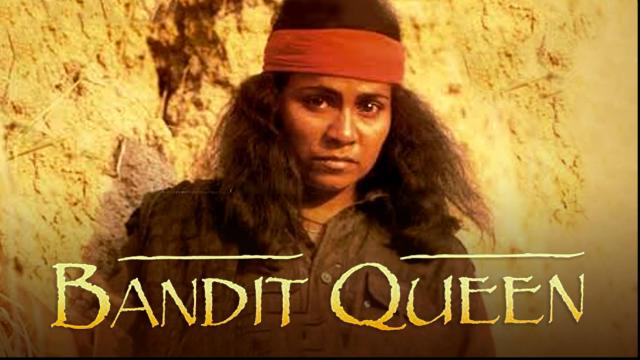 The Dirty Picture
The life of Silk Smitha, an Indian actress known for her sensual portrayals, served as the inspiration for the 2011 Hindi-language biographical musical drama film The Dirty Picture. The filmmakers have made it clear that many of Smitha's southern contemporaries, including Disco Shanti, are used as inspiration for the plot rather than Smitha alone. Reshma, the protagonist, departs from her hometown in order to pursue her dream of becoming a movie star in Chennai. As she becomes a popular overnight celebrity and is given the name "Silk,"
Haseena Parkar
2017 Indian biographical crime film Haseena Parkar was produced by Nahid Khan and directed by Apoorva Lakhia. Haseena and her brother Dawood, who goes to crime and becomes powerful in the Mumbai underworld, are very close. Following the 1993 bombings, Dawood flees to Dubai, where she runs into difficulty. Haseena Parkar, the sister of Dawood Ibrahim, is the subject of the movie. Shraddha Kapoor plays the movie's first title role. Siddhanth Kapoor, the actor's brother, plays the part of Dawood Ibrahim, and Ankur Bhatia plays Haseena's husband. It is in our female biopic movies in bollywood list.
Manikarnika
A 2019 Hindi-language period drama film based on the life of Rani Lakshmi Bai of Jhansi is titled Manikarnika: The Queen of Jhansi. Kangana Ranaut and Krish Jagarlamudi are the directors, and V. Vijayendra Prasad wrote the screenplay. When the East India Company tries to seize the kingdom, Manikarnika, the wife of the king of Jhansi, refuses to submit. This is the central conflict of the story. Her uprising quickly develops into a ferocious revolt against the British Raj.
Sarbjit
Omung Kumar's 2016 biographical drama film Sarbjit is set in India. Aishwarya Rai plays Dalbir Kaur in the movie, and Randeep Hooda plays Sarabjit Singh, an Indian man who was allegedly involved in terrorism and espionage and who was given the death penalty by the Pakistani Supreme Court in 1991. It is based on actual incidents. It is in our female biopic movies in bollywood list.
Thalaivi
The 2021 Indian biographical drama film Thalaivii is based on the life of the politician-actress J. Jayalalithaa. Kangana Ranaut portrays Jayalalithaa in the movie, and Arvind Swami plays M. G. Ramachandran. G. V. Prakash Kumar wrote the soundtrack, background music, and background score for both languages. The protagonist of the tale is the well-known actress J Jayalalithaa, who is persuaded to enter politics by her mentor, M G Ramachandran. She does, however, face a challenging obstacle in the form of a political landscape that is dominated by men.
Shakuntala Devi
A 2020 Hindi-language biographical drama film titled Shakuntala Devi follows the life of mathematician Shakuntala Devi, also referred to as the "human computer." The focus of the narrative is Shakuntala Devi's unique character as well as her interactions with her daughter Anu and husband Ajay. It is in our female biopic movies in bollywood list.
The Sky is Pink
A 2019 Hindi-language biographical romantic comedy-drama film from India is titled The Sky Is Pink. Based on the true story of Aisha Chaudhary, who had severe combined immunodeficiency and pulmonary fibrosis, the movie stars Priyanka Chopra Jonas, Farhan Akhtar, Zaira Wasim, and Rohit Suresh Saraf. It depicts how her parents, Aditi and Niren, deal with their marriage while caring for their daughter's illness. It is in our female biopic movies in bollywood list.
Sania
Amole Gupte is the director of the 2021 Hindi-language biographical sports film Saina, which is also produced by Bhushan Kumar, Krishan Kumar, Sujay Jairaj, and Rashesh Shah for T-Series and Front Foot Pictures. Parineeti Chopra plays Saina Nehwal in the movie, which is based on her life as a badminton player. The movie follows Saina's journey from her training in Hyderabad's Lal Bahadur Shastri Stadium, through her hardships, her parents' sacrifices for her aspirations, her passion for badminton, her bond with Kashyap, and to becoming the world's best badminton player.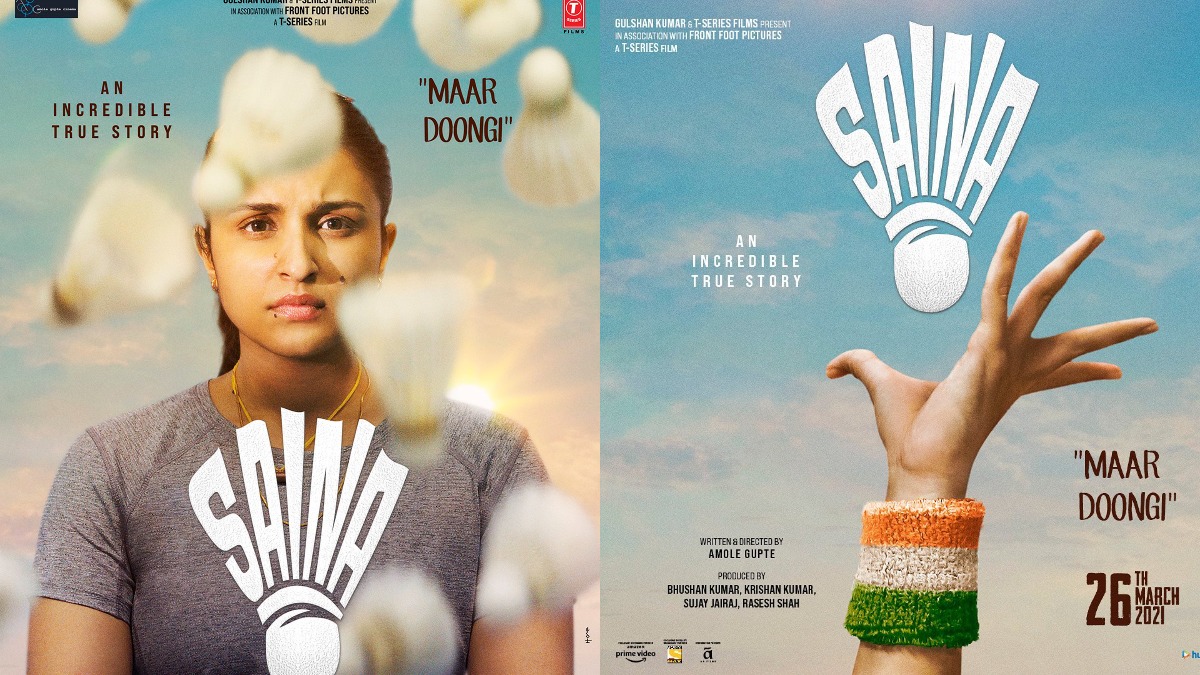 Dangal
Nitesh Tiwari's 2016 Hindi-language biographical sports drama film Dangal, which translates to "Wrestling Competition," is an Indian production. Khan plays Mahavir Singh Phogat in the movie, a pehlwani amateur wrestler who develops Geeta Phogat and Babita Kumari into India's first elite female wrestlers. Mahavir Singh Phogat, a former wrestler, decides to train his daughters for the Commonwealth Games in order to fulfil his ambition of winning a gold medal for his country despite the social stigmas that still remain.
Gunjan Saxena : The Kargil Girl
The movie is based on the motivational life story of Indian Air Force pilot Gunjan Saxena, a woman who participated in the Kargil War in 1999. In the film, played by Janhvi Kapoor as Gunjan, the path she took to become one of the few women pilots in the Indian Air Force is depicted. Given that both her father and her brother were Lieutenant Colonels, Gunjan was born into a military household. She pursued a pilot position with the IAF after earning her bachelor's degree in Physics from Delhi. She pushed against societal norms that discouraged women from serving in the military and played a significant role in the Kargil War, helping injured soldiers, transporting supplies, and overseeing surveillance operations.
Chhapaak
Laxmi Agarwal's courageous acid assault survival tale is told in Chhapaak, along with the stories of all acid attack survivors worldwide who endure comparable prejudice and humiliation for an offence they did not commit. The film, in which Deepika Padukone plays the major role, narrates the story of Laxmi's struggle through many social judgments and repression as she fought against her wrongdoers. After surviving the attack's anguish and pain, she made the decision to fight for herself and for other girls who are treated like trophies by some narrow-minded guys. She engaged in a protracted court battle to punish her wrongdoers and outlaw the open market selling of acid.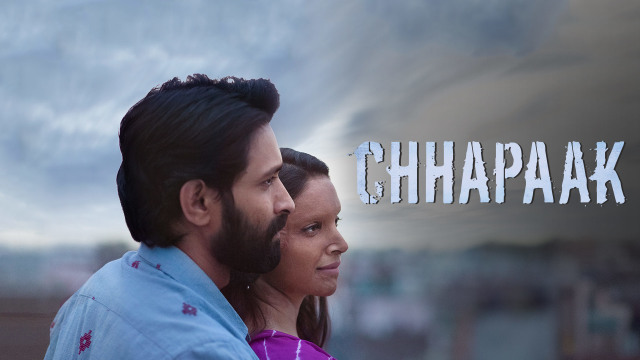 Conclusion
These are some of the best female biopic movies in bollywood which you can watch in your free time and get to know about these wonderful women out there, who has shown courage in many different ways and in each of their unique story. Get Inspired. Have Fun.
Click here to check out Hindi movies on female sports.