The weekend we all desire involves a package of popcorn, a cup of iced coffee, and binge-watching our favourite movies. So, we offer the ideal solution to get you through this weekend. You will enjoy the selection of political movies we have brought. So, if you're interested in the best political movies in Bollywood, this list is for you.
Let's have a look at these best political movies in bollywood list:
Rann
Rann was a Ram Gopal Verma movie that was released in 2010. The intersection of politics and media is addressed in the movie. Amitabh Bachchan, Paresh Rawal, Sudeep, Ritesh Deshmukh, and Gul Panag appear in the movie. The cast and story of the movie earned positive reviews. Jai joins forces with corrupt politician Mohan Pandey in the scheme to falsely blame the PM for a terrorist attack in order to salvage his father Vijay's channel. One of Vijay's journalists, Purab, however, discovers the scheme.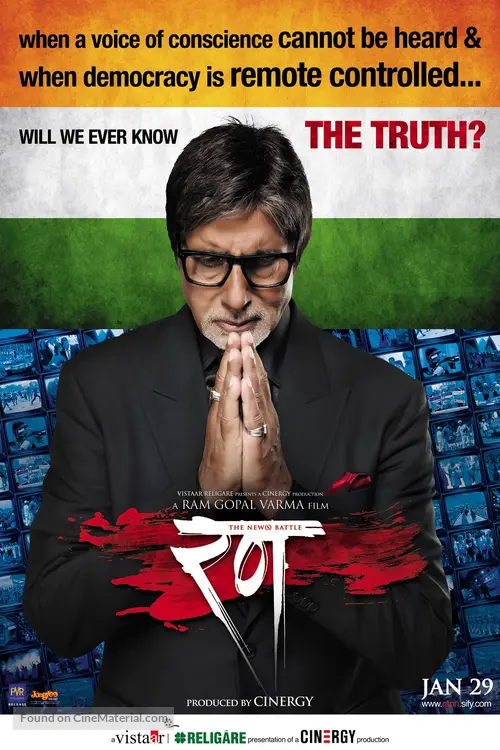 Satta
Satta by Raveena Tandon is a must-see political drama. Atul Kulkarni, Govind Namdev, and Sameer Dharmadhikari play supporting parts in addition to the main actors. The movie got favourable reviews and was well-liked. The protagonist of the narrative is Anuradha, who moves to Mumbai and later marries Vivek, a prospective politician. Things change when he is detained on suspicion of murder and she is forced to run in his place in the approaching elections. It is in our best political movies in bollywood list.
Rajneeti
This 2010 political film, starring Ranbir Kapoor, Ajay Devgn, Nana Patekar, Katrina Kaif, Arjun Rampal, Manoj Bajpayee, and Naseeruddin Shah, received praise for its outstanding performances. On June 4, 2010, Rajneeti was premiered in theatres all around the world. It received criticism for its intensely realistic character portrayals. Samar, the protagonist, is the political family's son who has decided to move to the United States to live with his lover. But the passing of his father forces him to abandon his aspirations and enter the murky realm of politics. It is one of the best political movies in bollywood.
Sarkar
You ought to put this 2005 movie by Ram Gopal Varma on your list of must-watch political movies. The movie stars Kay Kay Menon, Katrina Kaif, Kota Srinivasa Rao, Anupam Kher, Supriya Pathak, and Tanisha Mukherjee in addition to Amitabh Bachchan, who plays the title role and Abhishek Bachchan, who plays his younger son. The Sarkar series' initial instalment was this. Sarkar, a powerful man, is wrongly accused of killing an honourable politician. When he is put behind bars, his son Shankar assumes his role as a leader to defend him and their legacy.
Nayak : The Real Hero
The movie Nayak should not be forgotten. The Anil Kapoor-starring film tells the tale of a journalist who has the chance to assume the position of chief minister for a day. Anil Kapoor plays the role of Shivaji Rao, who accepts the chief minister's challenge to serve as governor for a day and works arduously to eradicate corruption. Because of his achievements, he is pressured to enter politics.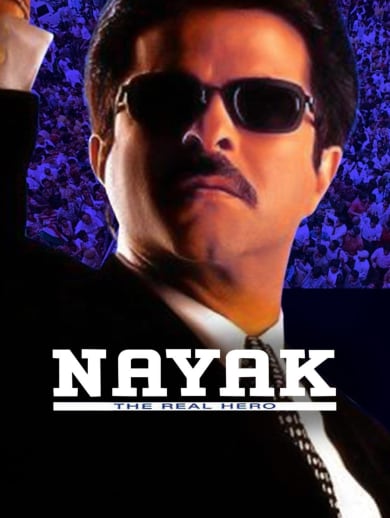 Thackeray
Bal Thackeray, the late founder of the Shiv Sena, is the subject of the 2019 biopic Thackeray, which was directed by Abhijit Pansey. The movie, starring Nawazuddin Siddiqui and Amrita Rao, received varying reviews from critics. Balasaheb Thackeray, a cartoonist with a no-nonsense demeanour, is instrumental in the formation of the Shiv Sena and later rises to prominence as the state of Maharashtra's most powerful politician. It is in our best political movies in bollywood list.
Rang De Basanti
The movie Rang De Basanti is one of the best. When Sue chooses a few kids to depict various Indian freedom heroes in her film, she unintentionally sparks their patriotism, which changes the course of the plot. They become rebels for a cause as a result of the emotional and mental process. It is one of the best political movies in bollywood.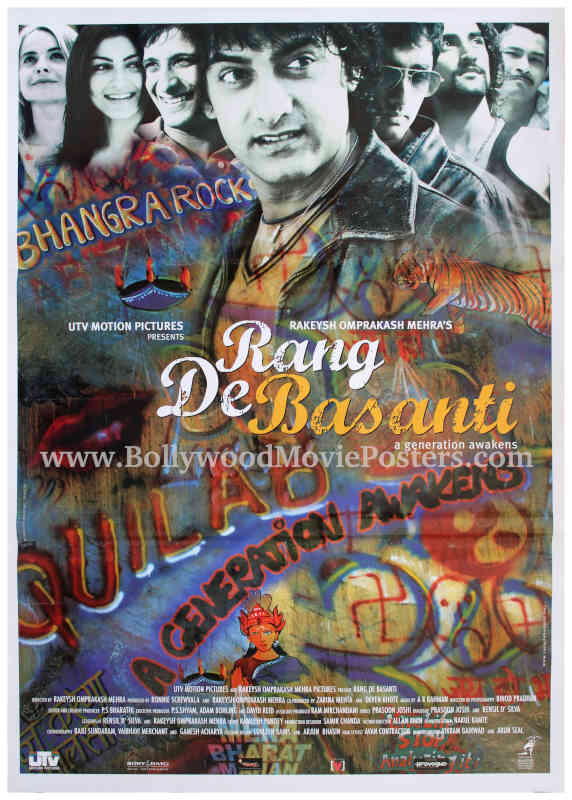 Rakta Charitra
The protagonist of Rakta Charitra is a politician named Pratap who, assisted by his thugs, aggressively wants to assassinate his competitor Surya. Pratap kills Surya's father, thus Surya must defeat him. Vivek Oberoi had one of his best performances in this one.
Sardar
The life of Sardar Vallabhbhai Patel served as the inspiration for the 1994 Ketan Mehta film Sardar, which starred Paresh Rawal. The movie is a coming-of-age story since Patel is seen making fun of Gandhi's struggle for independence. But after meeting Gandhi, he decides to join the freedom movement. Later in life, Patel rose to become India's first deputy prime minister. He was a lawyer and a prominent member of the Indian National Congress. He was often referred to as "Sardar" or "chief." He served as India's home minister throughout both the 1947 Indo-Pak War and the political unification of India. It is in our best political movies in bollywood list.
Aandhi
The former Indian prime minister Indira Gandhi's life was reportedly a loose inspiration for the 1975 political drama. Later, it was clarified that just the character's style had been influenced by Gandhi. Suchitra Sen and Sanjeev Kumar are the stars of the Gulzar-directed movie. The plot revolves around an estranged couple's fortuitous reunion after a long separation. During an election season, successful politician Aarti Devi goes to stay at a hotel owned by her ex-husband. Both of them reflect on their earlier years and how time has changed while she is here.
Accidental Prime Minister
The Accidental Prime Minister, penned by political analyst Sanjaya Baru, served as the inspiration for the 2019 movie. Anupam Kher played then-President Manmohan Singh in the film. The movie traces Singh's downfall as a result of Congress' dynastic strategy of supporting Rahul Gandhi. Sanjaya Baru was portrayed by Akshaye Khanna, Priyanka Gandhi was performed by Aahana Kumra, and Sonia Gandhi was portrayed by Suzanne Bernert.
Aarakshan
Amitabh Bachchan, Saif Ali Khan, Manoj Bajpayee, Deepika Padukone, and Prateik Babbar feature in the 2011 Indian drama film Aarakshan. The protagonist of the novel is Dr. Anand, the principal of STM College, who battles alongside his followers to uphold the Supreme Court's ruling on OBC reservation. However, they face numerous challenges in their path. It is in our best political movies in bollywood list.
Conclusion
Watch these best political movies in bollywood and make your day. Stay Safe and Happy.
Click here to check out Female biopic movies in Bollywood that you should checkout.