Dress tops add the feminine flair to the otherwise plain top with its flowy skirt like extension. It makes one feel pretty and has been opted by many when they want to add a little twist to their otherwise casual outfit. Given below are 30 different types of dress tops that are cutesy and one would love to have them in their wardrobe:
Wrap dress top:
Tops of the wrap designs are essentially known to accentuate the waistline by cinching around it, and the flowy portion adds a likeable illusion for wider hips.
White A-line dress top:
Almost like a kurti, but not quite so, this dress top is simple, sophisticated and adds a graceful touch to one's looks.
Front-tie dress top: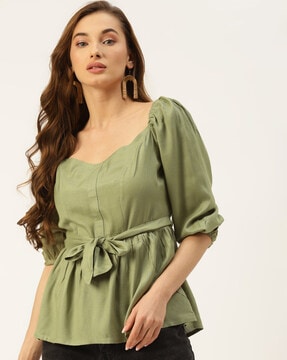 Front-tie wrap tops are probably one of the most well-known dress tops. It helps create a tunic-like look and is very rad in its approach.
Flatter cuffed dress top:
The main attraction of this dress top is its sleeves, that almost look like butterfly sleeves, with buttoned up cuffs. In addition to it, this particular top is a wrap top.
Also read, Woman Kitty Party Dress Code Themes For Your Kitty Gang
Asymmetrical front hemlines:
Essentially with the illusion of being a buttoned dress top, this top also has different front hemlines, adding a futuristic vibe to it.
Sleeveless dress top: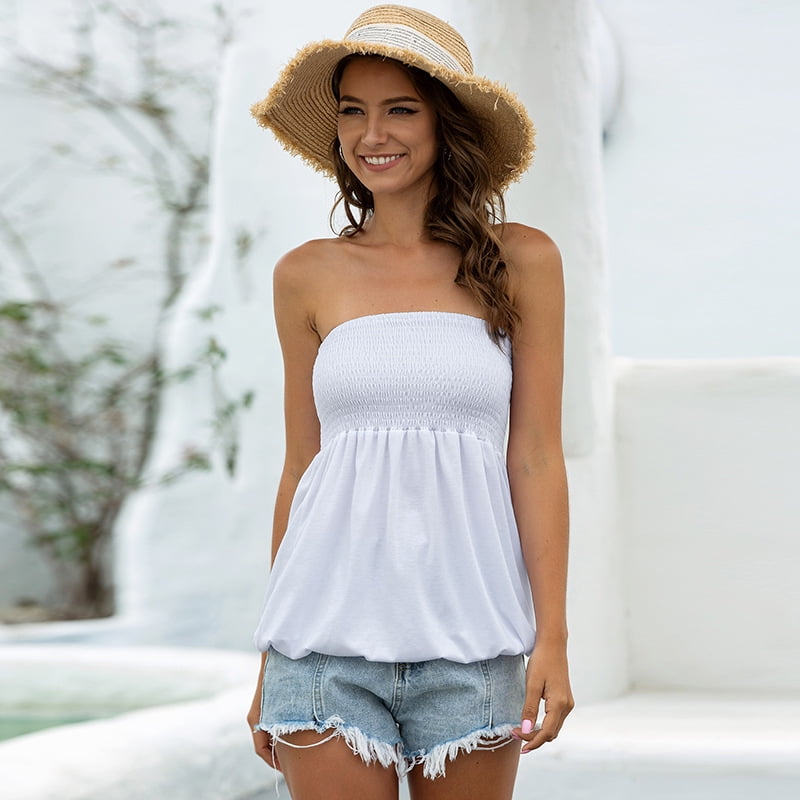 The sleeveless option is available in almost all dressing items, and this one is no different.
Plunging neckline with a bow dress top: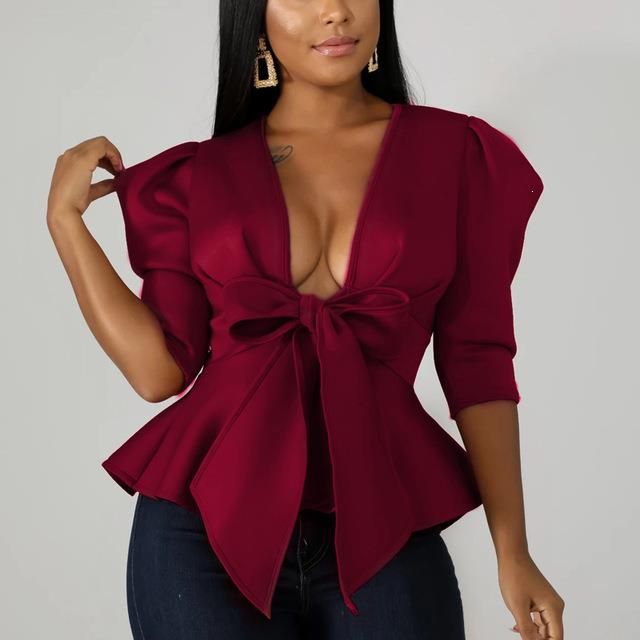 Apart from the plunging neckline, it is the bow that is the showstopper in these types of dress tops, being situated just underneath the neckline. It is definitely one of the best in this list.
Off-shoulder dress top:
While the black and white combo gives a pure vibe, the off-shoulder elicits an aesthetic reaction. It is a good choice of a dress top.
Layered tank dress top:
The tank top is layered and the hemline is flowy which makes it a casual, party oriented dress top. It is light-weight and much more comfortable than all other types of dress tops.
Peplum dress top: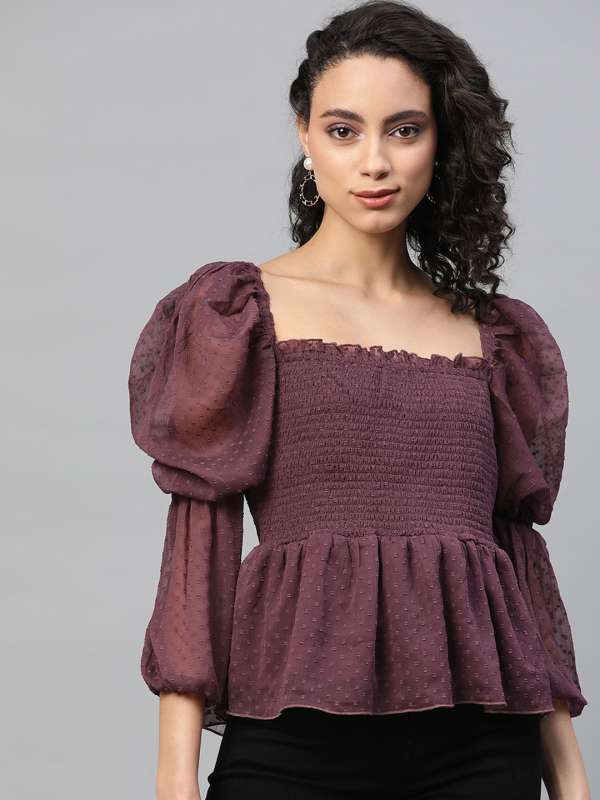 This peplum dress top is mainly sheer in appearance, while the plum colour gives a rich hue to it. With minimalist self work detail, this top is the best in sophistication and grace.
Denim dress top: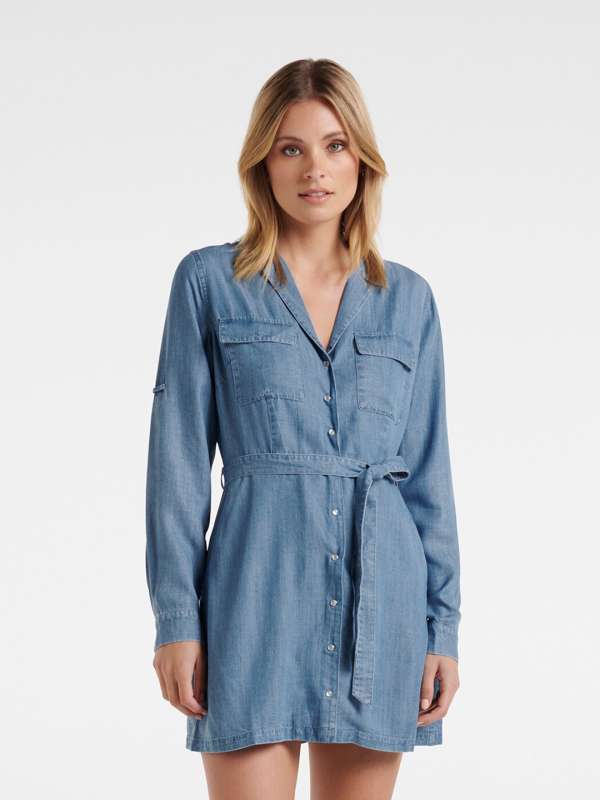 Denim dress tops can be used both as tops as well as a dress in itself. These are sturdy and last for a long time.
Floral dress top:
Floral prints add a dash of flirtiness to any outfit and in a feminine dress top, it oomps up its factor three notches up.
Lace strip dress top: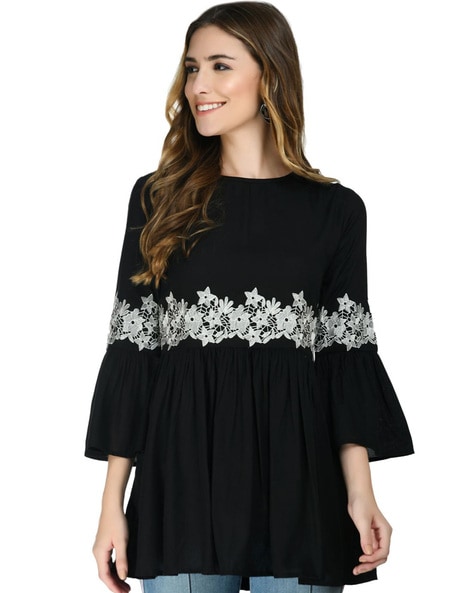 This beautiful black dress top has a floral white lace work strip, that contrasts the dark colour and pops up the outfit.
Spring flowers dress top: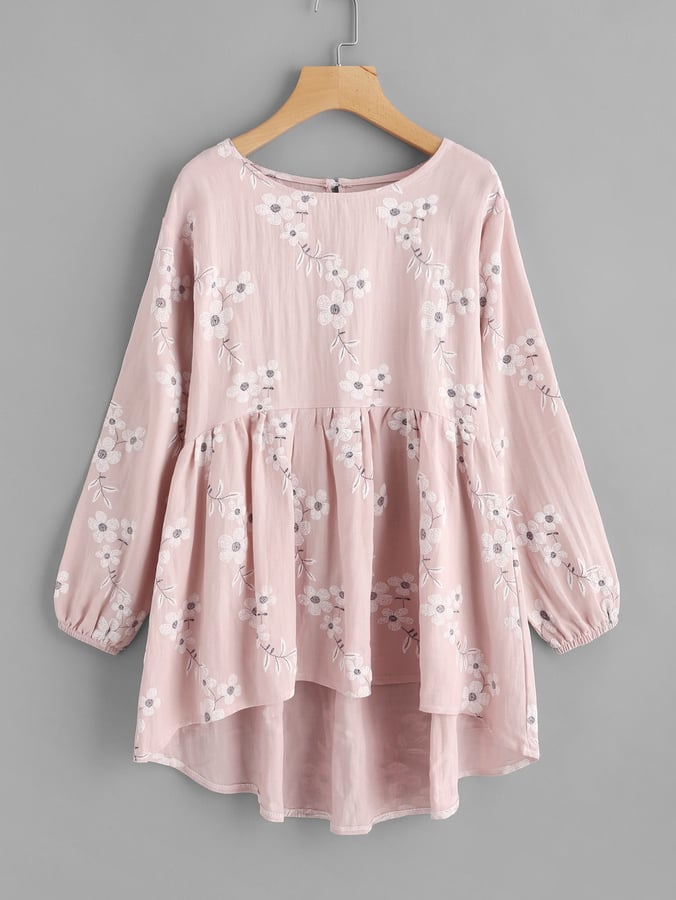 This spring blush dress top is perfect for picnics and casual hangouts, with its pretty pink colour and lovely white blossom prints.
Party dress top:
This black dress top has a sheer factor and gives an illusionistic look. The golden borders at the cuffs and hemline give it a flashy fab look in total.
Tiered polka-dotted dress top:
This tiered polka-dotted dress top have a happy-go-lucky vibe to it, and is simplistically beautiful in its appearance.
Peacock-blue dress top: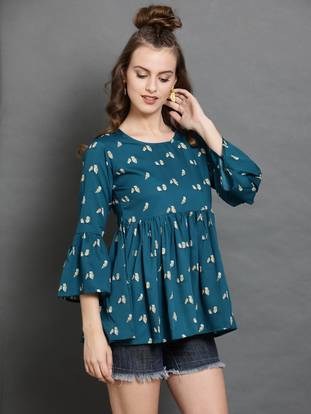 Peacock blue is a very beautiful and enlightening colour. It brightens up any outfit it is present in, and makes this top truly gorgeous. The white butterflies add on a cutesy touch to it.
Pom-pom cuffed dress top:
The colourful small pom-poms elevate the white top. It is an off-shouldered top with flared sleeves.
Bottle green dress top:
The bottle green colour is a deep, sophisticated colour and brightens up with little details present in it. This top is certainly a catch.
Dress top with a distinctive neckline: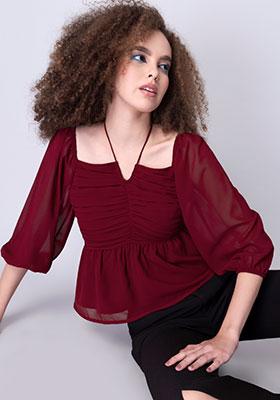 This dress top is one with an innovative neckline with strings going around the neck for a fragile look.
Ruffle illusion dress top:
This almost sheer top in a nude brown shade has the illusion of vertical ruffles in a button placement fashion, with double tiered flared cuffs.
Stripped dress top: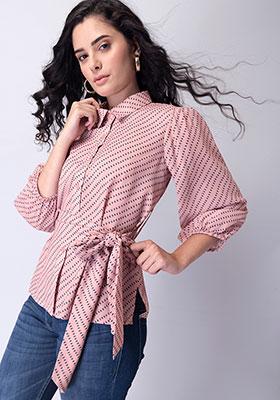 This pink black-striped dress to[p is a fashion statement in itself.
Classical prints dress top:
This classic flower illusion print is a good example of one of the most popular dress tops amongst the customers.
Small flowers dress top: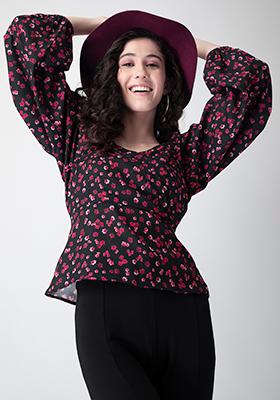 This sheer black dress top with hot pink small flower print is a typical fashion trend and rightfully so!
Banana green dress top:
Banana green western outfits are heavily underrated and very rare in the first place, and this top is the cutting example of how beautiful it looks.
Plaid dress top: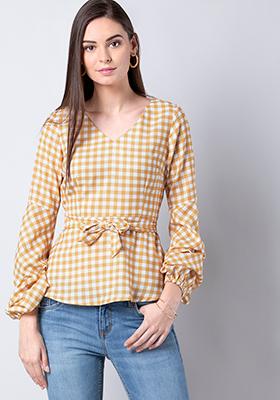 Like plaid shirts, plaid dress tops look cool, and give off a nonchalant, intelligent nerd/geek vibe.
Sakura work dress top:
This dress top has a sheer layer over it, onto which the sakura (cherry blossoms) design is stitched upon.
Formal dress top:
This top is the bow dress top with a lot less plunging neckline. It is especially good in formal and corporate settings.
Peephole neck dress top:
The peephole neckline is perfect for this otherwise moderate and soothing dress top, which adds a little spice to it.
Tunic like dress top:
This dress top looks absolutely amazing with its muted blue shade and the white embroidery etched upon it.
Conclusion:
Thus, one can choose from an array of dress tops for buying.
Check out more of our works at: Baggout.com