Every successful woman carries a stunning purse on her trips. This is more true than ever because India's purse industry has seen so many changes over the past several decades. Each season, street fashion lovers anxiously anticipate new purse trends. The truly bizarre forms that will instantly liven up your wardrobe and the stunning little purses that look too little to contain even a lipstick tube are now in charge. Every time you leave the house, you must carry a purse. It not only makes it simpler to move around while carrying a range of practical items, but it also exudes style. In this article, we've chosen some of the best purse brands in India for you.
1. LAVIE PURSE BRANDS IN INDIA
This company, which started operations in 2010, quickly rose to the top of India's list of purse brands. This business offers a variety of cost-effective solutions for everyone. It gets its name from the French phrase "La Vie En Rose," which means "life in pink colours."
2. CAPRESE PURSE BRANDS IN INDIA
Wear a range of eye-catching, luxurious, and modern Caprese purses with your lovely outfit. Whether you're heading to a formal occasion or a casual lunch with your friends, you may select a Caprese purse to coordinate with your attire. Caprese provides fashionable purses for any occasion.
3. BAGGIT PURSE BRANDS IN INDIA
Without a doubt, Baggit is the greatest brand of women's purses available in India. Nina Lekhi founded the company in 1990. The company is well-known for its spacious interiors and eye-catching purse designs. The company also manufactures hats, belts, wallets, and other accessories with names resembling purses.
4. MANGO PURSE BRANDS IN INDIA
By relocating to India, the Spanish clothing business Mango has created a distinct market niche for itself. The brand is well-known for producing high-quality purses as well as high-end garments. Once you start using the mango purses, there is no turning back.
5. STEVE MADDEN PURSE BRANDS IN INDIA
Formerly a shoe manufacturer, Steve Madden has grown into a significant, global, and export-oriented fashion brand. The most popular designs and vibrant hues are available in Steve Madden purses. You have unquestionably made the right choice if you decide to get your bag from Steve Madden.
6. HIDESIGN WOMEN PURSE BRANDS IN INDIA
A solid brand item that has lasted the test of time is the Hidesign purse. The versatile design of this item blends seamlessly into both casual and formal settings, and the smooth, vegetable-tanned finish of the red leather makes it easy to hold and use. It is expertly crafted with fine river sand and over 18 years of experience.
7. DA MILANO PURSE BRANDS IN INDIA
Da Milano is one of India's leading purse manufacturers and has been producing leather goods for more than 60 years. Their products include cutting-edge technology, originality, and timeless elegance. The firm also sells wallets, portfolio bags, travel bags, and other accessories in addition to purses.
8. DIANA KORR PURSE BRANDS IN INDIA
One of the top purse brands in India if you're seeking imitation designer leather goods is Diana Korr. These leather goods are favoured by and alluring to young people due to their chic designs and gorgeous hues. They provide a broad selection of fashionable purses that are highly advertised in reputable brick-and-mortar stores and on online shopping portals.
9. ESBEDA PURSE BRANDS IN INDIA
Esbeda is an extravagant, high-end brand that is produced by Intouch Leather House India Pvt. Ltd. PU (polyurethane) purses are available from this high-end design business at affordable pricing. Esbeda introduces a brand-new trademark collection each season. Esbeda owns its manufacturing facilities, allowing it to manufacture all of its purses in-house.
10. LINO PERROS PURSE BRANDS IN INDIA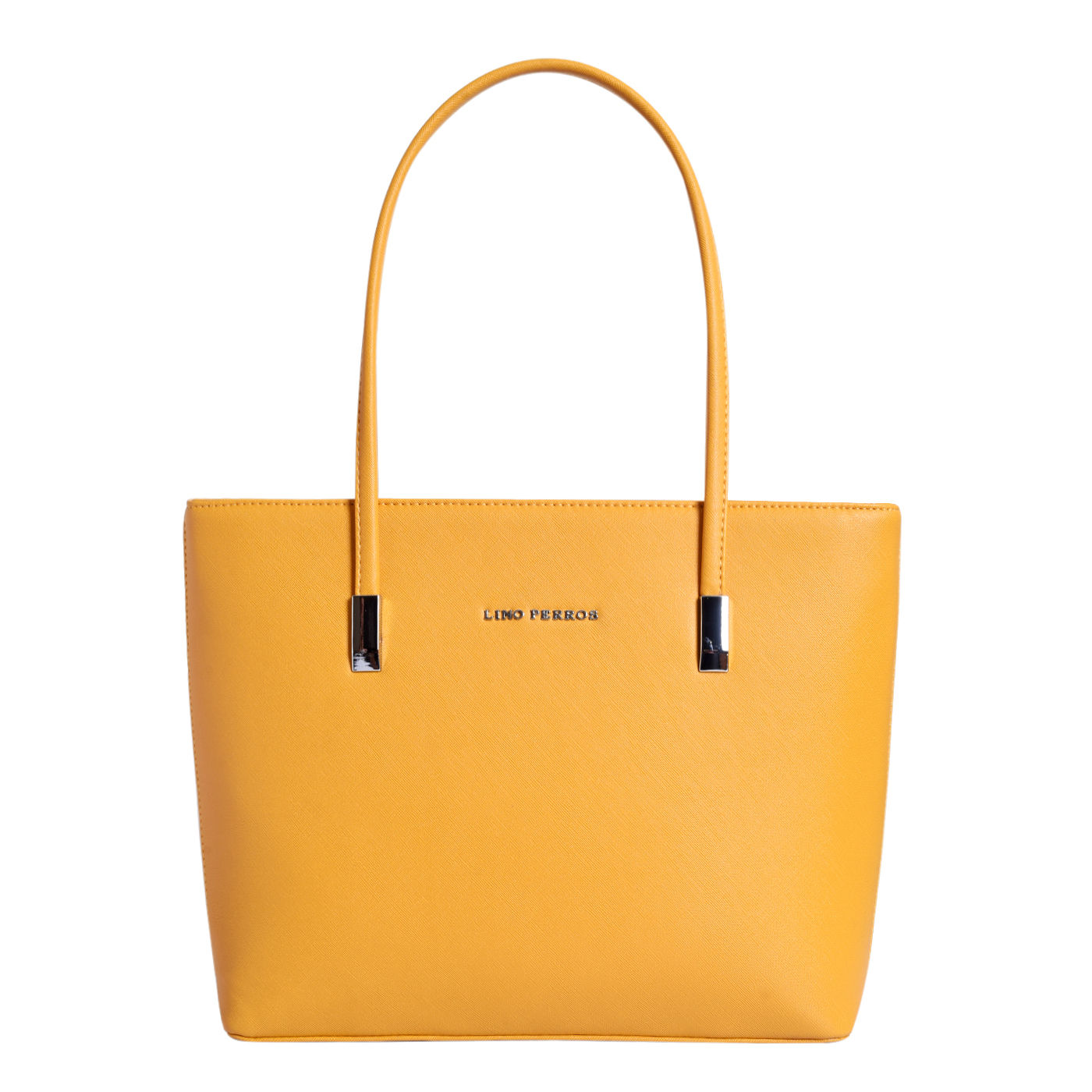 Established in 1999 Lino Perros, a subsidiary of the well-known for its high-quality goods company Sumitsu Apparel, is one of India's leading handbag manufacturers. This company is well-known for its unique designs and high-quality goods. The hobo, satchel, cross body, sling, purse, and clutch bags by Lino Perros are quite affordable.
11. PEPERONE PURSE BRANDS IN INDIA
The well-known fashion company Unico Retail creates purses, wallets, crossbody bags, satchels, and other accessories and lifestyle goods for both men and women. Chennai served as the setting for the first line's public launch, and Peperone was established in 2010. Since then, the company has made great progress.
12. ALLEN SOLLY PURSE BRANDS IN INDIA
One of the original fashion stores, Allen Solly, sells some of the most well-known products. No matter if the clothing, shoes, or accessories are official or informal, they all work. After being acquired by the Aditya Birla Group in 2001, the firm increased its footprint in India. The store has a wide selection of purses at affordable prices.
13. KARA PURSE BRANDS IN INDIA
Kara, one of India's major purse makers, was founded in 2012. With such a wide selection of purses, every modern woman looking for both comfort and elegance may discover something. This Delhi-based business has established itself as a leader in the footwear industry, with more than 600 outlets spread over more than 100 Indian cities.
14. TOMMY HILFIGER PURSE BRANDS IN INDIA
Tommy Hilfiger has become the leading luxury fashion and lifestyle brand globally since making its debut in 1985. It is renowned for producing fine fabric that is used to make purses and clothing. Tommy Hilfiger's purses are fashionable, modern, and well-made.
15. VIARI PURSE BRANDS IN INDIA
India's Viari is one of the top producers of genuine leather purses. The company, which has its headquarters in Chennai, has greatly outpaced the competition by creating the most well-liked and stylish purses. Both online and in all significant retail places, their products are easy to find.
16. MIRAGGIO PURSE BRANDS IN INDIA
A game-changer is the Miraggio soft-gathered purse or shoulder bag. This purse comes with an inside, roomy zip-closed compartment and one mobile or card pocket. It will look wonderful with any attire because of the exquisite appearance the high-quality faux feather offers.
17. LADIDA PURSE BRANDS IN INDIA
Since Ladida does not utilize any leather derived from animals in the manufacture of its purses, it is one of the most moral purse manufacturers. Ladida was founded in 2001 and has steadily developed in India and other developing nations due to its unique designs, use of fake materials, and brilliant color schemes.
18. GUESS PURSE BRANDS IN INDIA
Every single Guess customer receives high-end purses that are unbelievably comfortable, feature avant-garde designs, and feature brilliant colour schemes. It creates pricey, fashionable purses for everyday use. To meet consumer requests, the business produces purses that are expertly constructed and creatively created. The company also creates luxurious, robust, and high-quality products.
19. HOUSE OF TARA PURSE BRANDS IN INDIA
House of Tara made its debut in 2012 and soon gained popularity for making purses. Teenagers and young adults like the brand's informal styles. You may get messenger, tote, and crossbody purses. The vibrant canvas materials are embellished with tassels and pompoms to give the bag patterns a bohemian feel.
20. AQUATAN PURSE BRANDS IN INDIA
The market for real leather purses, which has quickly grown among customers looking for cutting-edge designs, now has a brand-new division named Aquatan. A branded purse may cost anywhere from Rs. 1000 to Rs. 7000. At Aquatan, you may view some of the most incredible fusions of western and Indian motifs.
21. FOSSIL PURSE BRANDS IN INDIA
A key factor in the business' success on a national and international scale is the well-known purse brand Fossil. You may get artwork that has developed over time as a consequence of exposure to various purse designs, materials, and other things from one of the most reputable companies since it was created in 1984.
22. CALVIN KLEIN PURSE BRANDS IN INDIA
The biggest purse maker in India right now is Calvin Klein, which Calvin Richard Klein founded in 1968. The company personifies class, ease, and style with its wide range of handbags. If you're looking for high-quality handbags, start with CK (Calvin Klein).
23. FLYING BERRY PURSE BRANDS IN INDIA
In 2015, Abhay Agarwal established the Indian business Flying Berry in New Delhi. The business offers fashionable women's purses and accessories. Each product is manufactured to the greatest standards, and the company employs a designer. The company is committed to hiring locals.
24. KENNRTH COLE PURSE BRANDS IN INDIA
An established worldwide company, Kenneth Cole, has been providing its clients with the greatest purses imaginable in the most fashionable and modern forms. It has a significant global market and is a widely popular product. The fact that it offers some of the most opulent purses in its price range has surprised and astounded many people.
25. ZOUK PURSE BRANDS IN INDIA
Zouk purses are produced by skilled Indian craftsmen using only vegan leather and handmade textiles with distinctive patterns. This hobo bag's main zipper and rear chain make it simple to get at smaller items. The inside is lined with a water-repellent coating.
26. SATYA PAUL PURSE BRANDS IN INDIA
At the beginning of the 1980s, Satya Paul was one of the few businesses in India to promote the notion of designer handbags that cost a lot of money. This concept, combined with a variety of lovely shapes and styles, increased demand for handbags in India. Heartthrobs stand out for their sophisticated tastes, posh appearance, and lasting toughness.
27. CATHY LONDON PURSE BRANDS IN INDIA
In 2013, Cathy London, a firm that creates eco-friendly purses that resemble PETA purses, was created. With the slogan "Fashion Without Cruelty," Cathy London sells gorgeous handcrafted purses for between Rs. 700 and Rs. 3000. By not using animal skin or hide, the firm ensures the longevity and toughness of its goods. One of the best brands in India.
28. CHARLES & KEITH PURSE BRANDS IN INDIA
One of the top purse manufacturers in India, Charles & Keith, has maintained its top rank thanks to its upscale trends and designs. The high-end bags from this brand cost between 4,000 and 10,000 rupees. Charles & Keith's distinctive patterns and colour palettes have contributed to the brand's success. One of the best brands in India.
29. H&M PURSE BRANDS IN INDIA
H&M is the next company on our list of the top producers of women's purses. You may depend on this company since they create a wide range of premium-quality purses, sling bags, wallets, compact pouches, and even laptop bags. The company has shops in India and other nations and makes purses.
30. MICHAEL KORS PURSE BRANDS IN INDIA
Searching for a sturdy yet stylish handbag? Take a peek at the Michael Kors purses! Browse a variety of purse designs, such as satchels, totes, clutches that are suitable for everyday wear, and more.
CONCLUSION
Someone once said that "every successful lady has a fantastic handbag." A lady will always regard her purse as her most important item, no matter what. These Indian purse makers represent the preferences of Indian ladies. I really hope that this post was helpful to you in selecting the top purse brand in India.