The "Silicon Valley of India," Bangalore, is quickly becoming a key centre for the fashion and style industries. This city is home to a large number of worldwide and nationally renowned fashion designers. This article profiles the top 20 fashion designers working in Bangalore; all of them have made important contributions to the fashion industry.
1. Mable Thomas Fashion Designers in Bangalore
Mable Thomas is an aspiring actress, writer, and model, in addition to being a successful fashion designer and entrepreneur. Several national advertisements and television commercials have featured her. She has acted in both short films and full-length films. Her most recent film appearance was as a board member in Pawan Kumar's Malayalam feature film "Dhoomam," starring Fahad Fasil.
ADDRESS: Styylefairy Couture, Sy No. 29/5, Shop 7/8, 2nd floor, Doddakannahalli Main road, Carmelaram Post, Off, Ambalipura – Sarjapur Rd, Bengaluru, Karnataka 560035
CONTACT: 88841 28712
WEBSITE: www.styylefairy.com
FACEBOOK: Mable Thomas
INSTAGRAM: @mablethomasofficial
2. Deepika Govind Fashion Designers in Bangalore
The eco-conscious wedding guest would love Deepika Govind's line. She weaves beautiful sarees out of eco-friendly materials made from a combination of natural fibres. She gives timeless pieces new silhouettes. Her environmentally friendly designs don't skimp on vivid hues. In fact, her energy is what sets her apart. You'll look radiant in one of her two-tone sarees or a saree with a vibrant design.
ADDRESS: 21, 11, Mahatma Gandhi Rd, near Trinity Metro Station, Craig Park Layout, Ashok Nagar, Bengaluru, Karnataka 560001
CONTACT: 80 4112 3130
WEBSITE: deepikagovind.com
FACEBOOK: Deepikagovind
INSTAGRAM: @deepikagovind
3. Namrata G Fashion Designers in Bangalore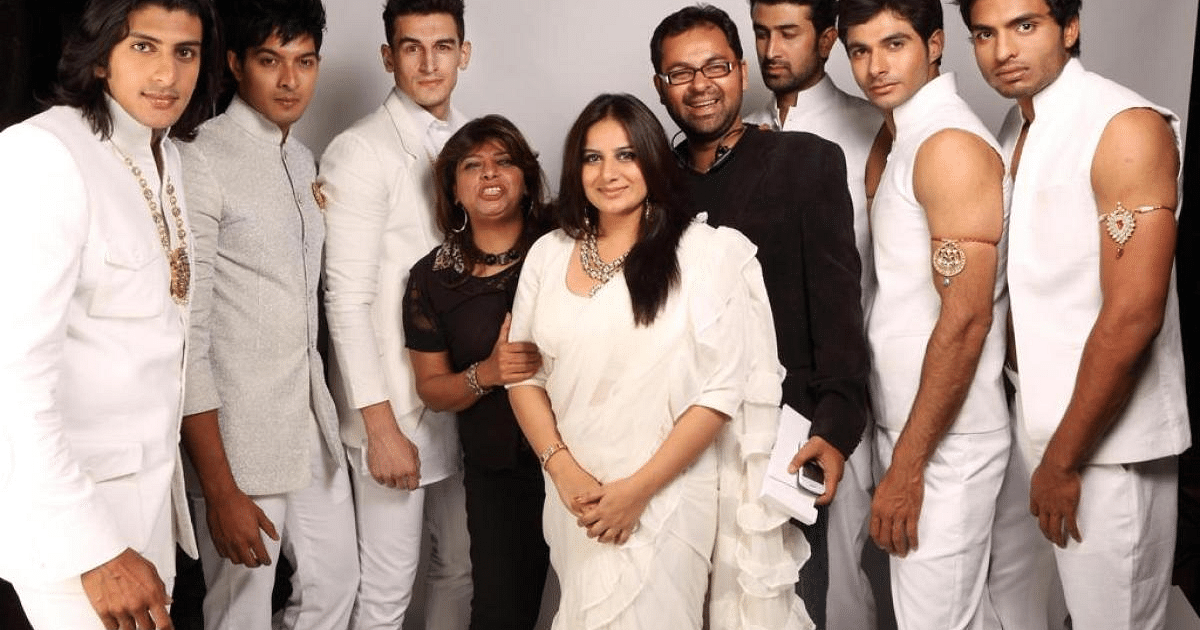 Namrata G. is a well-known name in Bangalore, and her designs are noted for their originality and creativity. She's not only a designer but a fashion consultant as well; her two brands are Namrata G and MAN by NAM. Check out this designer if you're not in the market for anything too conventional and stuffy.
ADDRESS: No.1, Studio Kairos, 1st Cross, Lavelle Road, adjacent to Dental Lavelle, Bengaluru, Karnataka 560001
CONTACT: 900858 8114 / 984501 8489
INSTAGRAM: @namratagb
FACEBOOK: Namrata GB
4. Anamika Pathak Fashion Designers in Bangalore
Anamika Pathak's attention to detail is too unusual, even for her. Since she has access to the top ten designers in the Bangalore fashion industry, she is able to ensure that every piece of her work is perfect. Anamika's collection has a large selection of traditional Indian dresses.
ADDRESS: Shop No. 84, 80 Feet Road, Opposite to Sri Thirumalagiri Lakshmi, Venkteshwara Temple, 1316/C, 9th Cross Road, Phase 2, J P Nagar, Bengaluru, Karnataka 560070
CONTACT: 80 2658 5284 / 9916592076
INSTAGRAM: @anamika_
FACEBOOK: AnamikaPathakDesignStudio
WEBSITE: anamikapathak.com
5. Riya Kodali Fashion Designers in Bangalore
Initially, Riya Kodali worked out of her very own store. She's established herself as a successful designer with her own shop, where you can get whatever you need. Riya can do everything, from giving you a makeover to updating your wardrobe.
ADDRESS: #52, Near Sony Signal, Koramangala 4th Block, Bengaluru, Karnataka 560034
CONTACT: 97390 44473
INSTAGRAM: @riyakodaliblog
FACEBOOK: RiyaKodali
WEBSITE: www.riyakodali.com
6. Priyanka Ella Lorena Lama Fashion Designers in Bangalore
At the age of 23, Priyanka, a rising star in the Indian fashion industry, debuted her own line, P.E.L.L.A. This designer has been included on the 'Forbes 30 Under 30 Special Mention' list, as well as being hailed as an up-and-coming designer at Lakme Fashion Week and receiving an award for sustainable design from Hindustan Unilever at the Green Wardrobe Week.
ADDRESS: 318/A, 24th Cross, 28th Main Rd, Sector 2, HSR Layout
CONTACT: 94837 03862
INSTAGRAM: @p.e.l.l.a
FACEBOOK: PELLA
WEBSITE: www.itispella.com
7. Pranshu Garg Fashion Designers in Bangalore
Like vivid hues a lot? Then you should talk to Pranshu Garg. Just two years ago, he opened his own business called "Tantu" in HSR Layout, and now he is well-known for his ability to customise and embroider everything from traditional Indian clothing to cutting-edge streetwear. This designer headquartered in Bangalore specialises in making women feel like princesses in exquisite lehengas, anarkalis, gowns, palazzos, blouses, and much more.
ADDRESS: HSR sector 2, 24th Main Rd, near Marama Devi Temple Shop, Parangi Palaya, Bengaluru, Karnataka 560102
CONTACT: 88614 75093
FACEBOOK: tantudesigns
8. Kamal Raj Fashion Designers in Bangalore
Have you scheduled wedding photos but been worrying about what to wear? You may rely on Kamal Raj Manickath to take care of it. He has made dresses for many South Indian brides, dressed several South Indian stars, and been featured in numerous periodicals. In his Indiranagar design studio, 'Souchika,' he presents magnificent craftsmanship, with each wedding garment braided with values and culture alongside the newest trends.
ADDRESS: 16, 2nd Cross Rd, Valmiki Nagar, Vittal Nagar, Adarsha Nagar, Guddadahalli, Bengaluru, Karnataka 560026
CONTACT: 99901 47391 / 73068 11764
INSTAGRAM: @kamalrajmanickath
FACEBOOK: Soucika
9. Bindya Taneja Fashion Designers in Bangalore
Bindya Taneja is the founder of the Aanchal label. Neha Dhupia is only one of many famous people who have walked the runway in her creations. Bindya is one of Bangalore's top 10 fashion designers because of her expertise in creating wedding attire and other types of traditional and ethnic clothing.
ADDRESS: H, 234, 18th Main Rd, near 6th Block, 6th Block, Koramangala, Bengaluru, Karnataka 560095
CONTACT: 80 4110 1199
INSTAGRAM: @bindyataneja
FACEBOOK: AanchalbyBindyaTaneja
10. Mahitha Prasad Fashion Designers in Bangalore
Mahitha Prasad is one of the top fashion designers in Bangalore if you value the experimental use of colour, silhouette, and embroidery in the context of traditional Indian aesthetics. She is new to the fashion industry, so customers must make an appointment to visit her boutique, Blouse House by Mahitha Prasad.
ADDRESS: 2nd Floor, #434, 27th Main Rd, 1st Sector, HSR Layout, Bengaluru, Karnataka 560102
CONTACT: 98867 12300
INSTAGRAM: @mahitha_prasad
FACEBOOK: Mahitha Prasad
WEBSITE: www.mahithaprasad.com
11. Seema Malhotra Fashion Designers in Bangalore
Having a designer who has worked on films like Shakespeare in Love, Elizabeth, and Finding Neverland work on your wedding is a dream come true. Yes, all due to Jamila and Seema Malhotra, a mother-daughter team who have dominated the Bangalore market.
ADDRESS: Second Floor, SF-213
CONTACT: 80 4121 0558
INSTAGRAM: @seemaforeverunique
FACEBOOK: Shimmer by Jamila & Seema
WEBSITE: www.foreverunique.com
12. Ritu Pande Fashion Designers in Bangalore
Ritu Pande, who got her start in the industry in Indonesia, now brings a pan-Asian perspective to her work. Many of Bollywood's leading ladies have worn clothes she created. Her original creations are a refreshing change from the standard saree. So, if you need a designer saree produced for folks who can't manage it or are just searching for something that is a nice mix of Indo-Western for some of your other occasions, then check her out!
ADDRESS: 0302, Leonie Condotel, 2 Leonie Hill Road, Bangalore, India, Karnataka
CONTACT: +65 8189 4004
INSTAGRAM: @ritupande
FACEBOOK: RITU PANDE
WEBSITE: www.ritupandeofficial.com
13. Sarita Mandoth Fashion Designers in Bangalore
The adage "Old is gold" is sacred to her. Even though fashion and taste are always evolving, her designs stand the test of time. using a wide variety of textiles to get a timeworn effect. So, if you're into the tried-and-true, give her some consideration. Her spouse also has a line for men in addition to the one she develops for women.
ADDRESS: House of Mandoth # 36,1st floor, Dickenson Rd, Bengaluru, Karnataka 560042
CONTACT: 98860 00050
INSTAGRAM: @saritamandoth
FACEBOOK: Sarita Mandoth
14. Niharika Vivek Fashion Designers in Bangalore
The Indian and Indo-Western clothing business Niharika's on Residency Road is the place to go for formal gatherings and other special occasions. Somewhere in the nation, it's wedding or holiday season, and since we're a people who find joy in even the most trivial of occasions, we're continually buying new "festive" clothes to wear.
ADDRESS: back gate 560051, Niharika Vivek , A4, Kamala mansion Connaught cross, queens road Next to congress office Near Kamala bai primary school, Bengaluru, Karnataka 560051
CONTACT: 97413 51500
INSTAGRAM: @niharikavivek
FACEBOOK: Niharika Vivek
15. Yukba Fashion Designers in Bangalore
Yukba Fashion's cutting-edge design team will wrap you in couture gowns suitable for a queen or the runway. Yukba Fashions is the kind of high-end store you wouldn't anticipate seeing, and it's here to stay. If you want to dress to impress, Yukba, which was conceived and is currently operated by the son of the former owner of the land, is your best bet.
ADDRESS: #414, PSR Complex Ground Floor, Panduranga Nagar, Bengaluru, Karnataka 560076
CONTACT: 80 4097 6391
FACEBOOK: Yukba
INSTAGRAM: @yukbafashion
16. Aloka Fashion Designers in Bangalore
Aloka's fashion house has been turning out trendy, cosy, and long-lasting clothing for ladies and children. If you're looking for a place to buy a bridal lehenga for your wedding, you've come to the right place. Everything shown here has been meticulously crafted to provide you with the perfect bridal attire.
ADDRESS: 6 , 4th Cross Victoria Layout Landmark – Govt. Kannada Primary School, Bengaluru, Karnataka 560047
CONTACT: 98804 95065
INSTAGRAM: @alokasfashionstudio
FACEBOOK: Aloka's Fashion Studio
17. Malikaa Fashion Designers in Bangalore
Outfits may be commissioned from Malikaa, or they can be purchased in their ready-to-wear form. Renowned designers created the ethnic clothing for women featured in this exhibit. There are gowns available that are ideal for the occasion, and they range from those with traditional weaves to those with eye-catching jewel tones.
ADDRESS: Ground Floor, Plazzo mall shop no 1 and 2, Ibrahim Sahib St, Bengaluru, Karnataka 560001
CONTACT: 70190 95833
FACEBOOK: Malika Sharif
INSTAGRAM: @malikaexhibition
18. Maayarang Fashion Designers in Bangalore
Maayarang in Sahakar Nagar will make you a one-of-a-kind ensemble, whether it's from a repurposed saree or a custom brocade jumpsuit. Fear of missing out on clothes is a serious problem, ladies. How many times have we seen a celebrity wearing something fantastic and vowed to ourselves that we would get it someday?
ADDRESS: #320, 10th Cross F/G Block Rd, opp. Barley and grapes Cafe, Sahakar Nagar, Byatarayanapura, Bengaluru, Karnataka 560092
CONTACT: 77601 04847
INSTAGRAM: @maayarangdesignstudio
FACEBOOK: Maayarang Design Studio
19. Meraj Fashion Designers in Bangalore
Meraj Couture has a wide variety of exquisite dresses and gowns from which to choose for the wedding and other celebrations. Women want to look and feel their best on one of the most important days of their lives, which is why weddings are such a big deal.
ADDRESS: 161, Commercial Street, Tasker Town, Shivaji Nagar, Bengaluru, Karnataka 560001
CONTACT: 97407 38740
FACEBOOK: Meraj Couture
INSTAGRAM: @meraj_ek_pehchaan
WEBSITE: meraj.in
20. Kara Fashion Designers in Bangalore
You may get lehengas and blouses like something out of a Bollywood movie at this little boutique around the corner. This wonderful business, founded by Raina Raj and her mother, sells lehengas starting at INR 5,000 and going all the way up to INR 70,000. They range from those with simple Bandhini patterns to more ornate options, including sequins and beading.
ADDRESS: 707, 3rd Cross Rd, HRBR Layout 1st Block, HRBR Layout, Kalyan Nagar, Bengaluru, Karnataka 560043
CONTACT: 80952 64514
INSTAGRAM: @kara_couture
FACEBOOK: Kara
Conclusion
Bangalore's fashion designers are at the forefront of the industry, constantly pushing boundaries and redefining style. Whether you're looking for traditional elegance, sustainable fashion, or avant-garde designs, these top 20 fashion designers in Bangalore have something unique to offer. They have not only put the city on the fashion map but have also become icons of creativity and innovation in the world of couture. So, the next time you're in Bangalore and in need of some fashion inspiration, remember these talented designers who can elevate your wardrobe to new heights of style and elegance.