Linen is a textile made from the fibers of the flax plant. It is very strong, absorbent, and dries faster than cotton. Because of these properties, linen is comfortable to wear in hot weather and is valued for use in garments. Linen pants are sustainable fashion, and are all the rage now. Given are a few types of linen pant designs that look absolutely beautiful:
Orange with folded cuffs:
The orange overlapped cuff looks absolutely stunning and innovative in design. It is one of the best types of linen pants in this list.
Olive green:
Olive green is bold and this colour pairs well with a solid lighter complimentary top.
Off white baggy: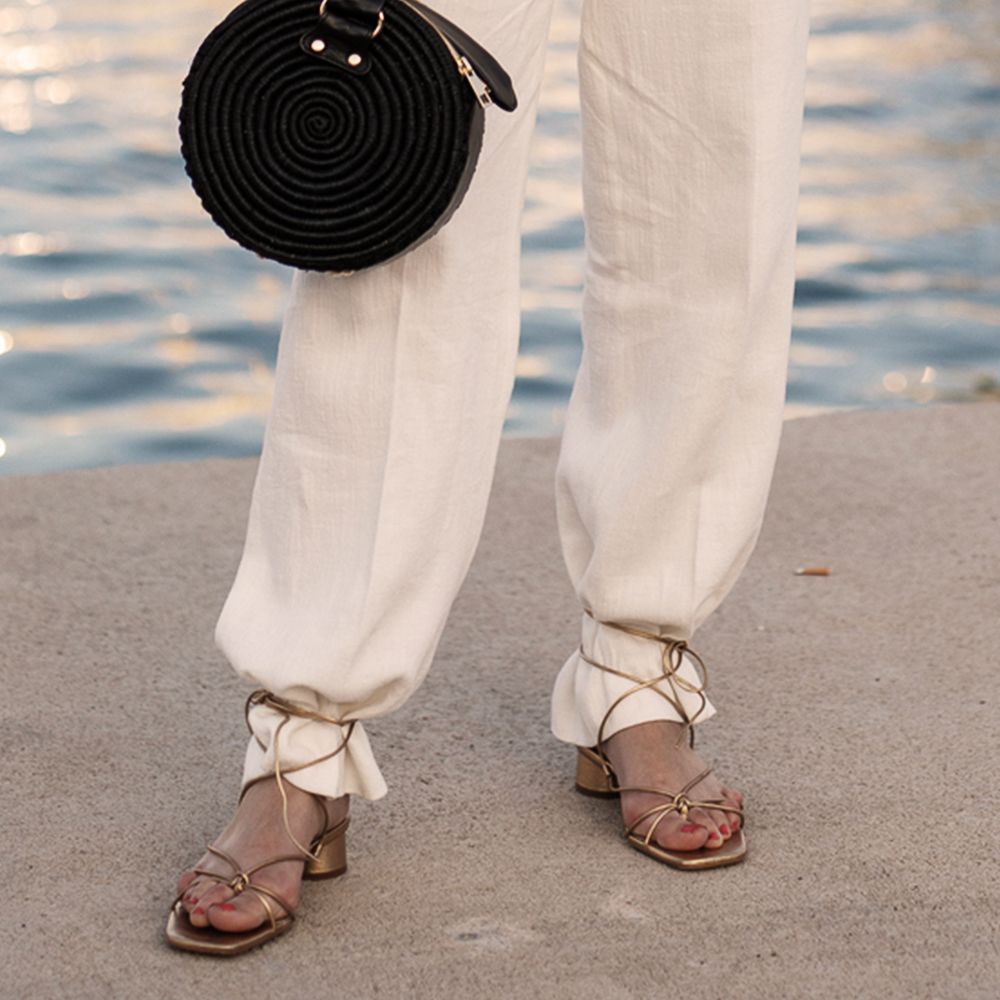 These are one of the most common and popular types of linen pants to ever be there in the market.
Bohemian multi-colour:
The Bohemian vibe is very prominent in this multicoloured linen pant.
Design slit at cuffs:
These look stylish and aesthetic and give the one wearing them, a sharp look.
Warm brown:
These are one of the greatest to compliment the entire outfit with.
Vertical multicolour stripes:
These look playful, fun and really interesting to wear.
Black and white tropical print:
These give off a serious aesthetic vibe with goth Hawaiian on go!
Blue sea shell print:
This one gives off a calm and serene vibe both with its print and colour palette.
Solid teal:
These are great for pairing in formal settings and are one of the best types of linen pants in this list.
Prussian blue with white embroidered cuffs:
This look cute and great paired with ethnic sets.
Layered:
Fashion show material, these look extremely aesthetic.
Tribal printed: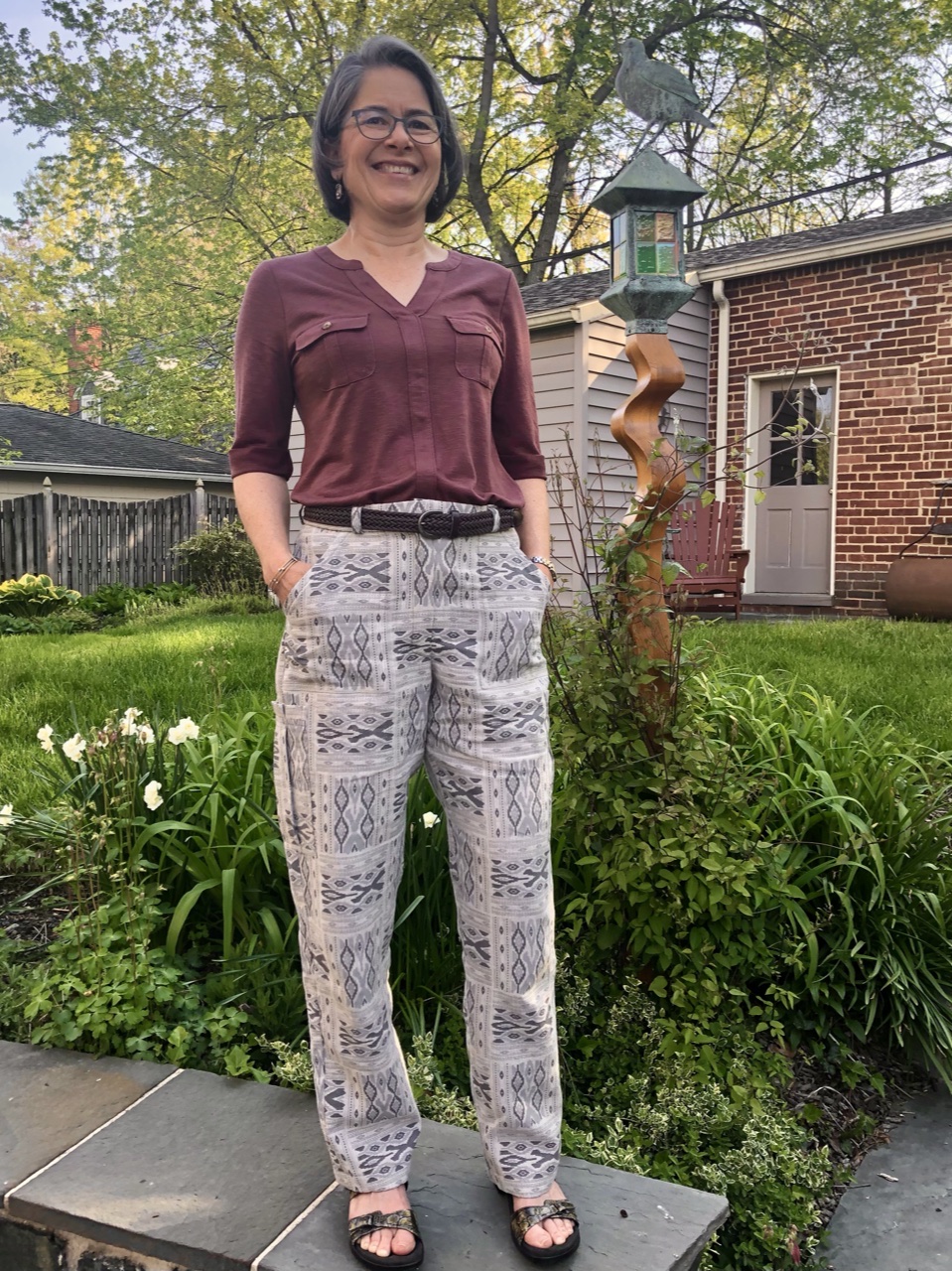 It looks extremely refreshing with its unique design and the added belt does great in uplifting the entire style.
Botanical print:
The print is founded in the best types of linen pants, and is very refreshing to look at.
Solid black:
Always a classic, solid black linen pants are THE go-to item for building a sleek outfit.
White open slit:
These are chic and look great for semi-formal events.
Maximalist floral print:
This floral print is bold yet beautiful in its loud way.
Steel: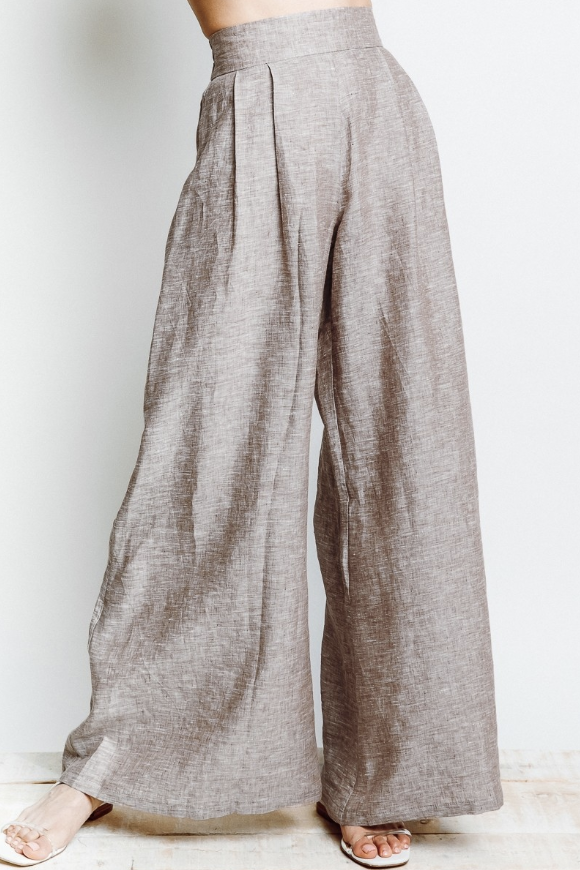 The steel colour would look great paired with a darker upperwear.
Baby pink high cuffed (sharara style):
Generally paired with an ethnic set, but this style of pants would look great even on its own.
Dragon print:
The print is beautiful and super aesthetic, making it one of the best types of linen pants ever.
Oversized beige (in a blazer set):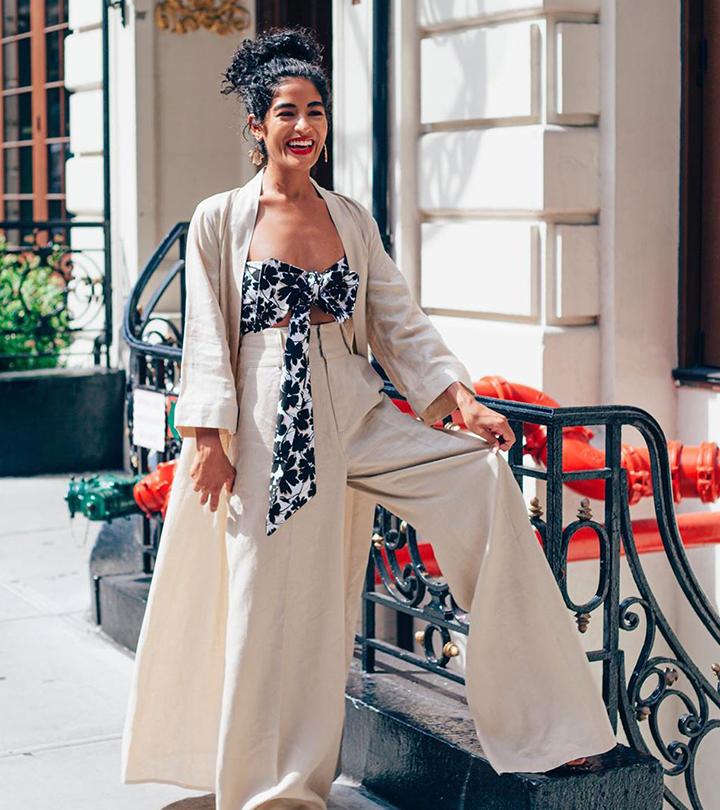 Matching sets are great to bring together the entire outfit.
White with designer cuffs:
These look chic, beautiful and absolutely gorgeous when paired with kitten heels or stilettos.
Multicolour loud prints:
These prints are casual and great for a lazy, lounging day.
White front tie: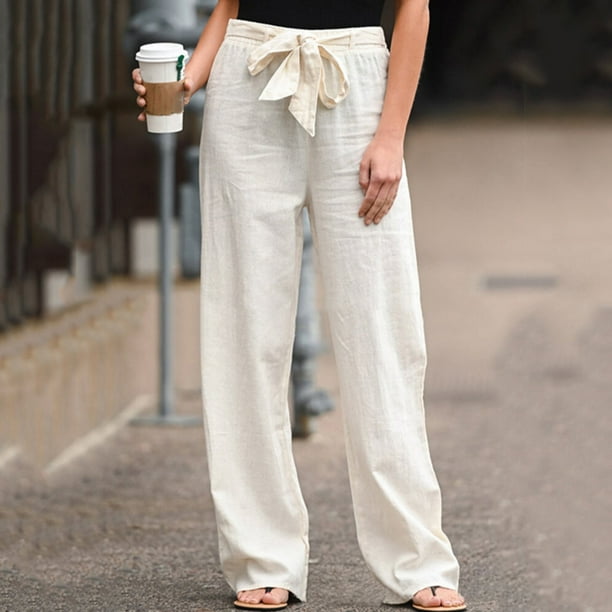 Front ties are always a great addition to any trousers.
Black with gold print:
Black with gold print looks chic, fashionable, ethnic and regal. It is one of the best types of linen pants in this list.
White with a designer cuff cut:
Designer cuff cuts are all the fashion right now and look real cutesy.
Embroidered:
The embroidery looks very sophisticated and these are one of the best types of linen pants.
Buttoned cuffs:
These look formal and would do great as a part of the corporate world outfit.
Leaf green puffed cuff:
These look and feel great, and gives off a very naturalistic vibe.
Red and gold vertical stripes:
This are best for occasions and ethnic settings.
Conclusion:
Linen textiles appear to be some of the oldest in the world; their history goes back many thousands of years. Textiles in a linen weave texture, even when made of cotton, hemp, or other non-flax fibers, are also loosely referred to as "linen". These pants are stylish, affordable and look sophisticated.
Check out more of our works at: Baggout.com