Although everyone likes to wear jeans, a salwar suit could provide an unsurpassed level of comfort and elegance. In the Indian fashion industry, new trends and materials have emerged. Nationwide, just a tiny percentage of companies are profitable and continue to rank among the top sellers. Today, brands have a big impact on someone's socioeconomic status. Brands may occasionally become status symbols. People are spending more money on branded clothing as a consequence, and they are also becoming more interested in fashion. Because India is home to so many incredible and gorgeous women's suit enterprises, it is difficult for us to decide which ladies' suit to purchase. The best ladies suit brands in India are mentioned below to help you navigate this complexity.
1. BIBA BEST LADIES SUIT BRANDS IN INDIA
Meena Bindra founded the Indian clothing brand BIBA for ladies and young girls in 1988. The location of it is New Delhi. All the main online retailers, 150 brand-specific stores, 225 multi-brand stores, and other locations in India carry BIBA. Women's suits, kurtas, lehengas, and other fashionable ethnic clothing are available at the store.
2. FABINDIA BEST LADIES SUIT BRANDS IN INDIA
One of the locations that every traveler to India should see and shop at is Fabindia. One of India's biggest fashion shops, FabIndia, specializes in selling women's traditional and ethnic clothing. Additionally, search for handmade items that consistently have a "desi" vibe.
3. KIMORA BEST LADIES SUIT BRANDS IN INDIA
Gujarat's Surat is home to the Indian ethnic apparel line Kimora.For more than 20 years, the bulk of this company's high-end wholesale wedding attire, including lehengas and suits, has been sold in marketplaces all over the world. The Kimora brand represents India's rich and varied cultural history.
4. GLOBAL DESI BEST LADIES SUIT BRANDS IN INDIA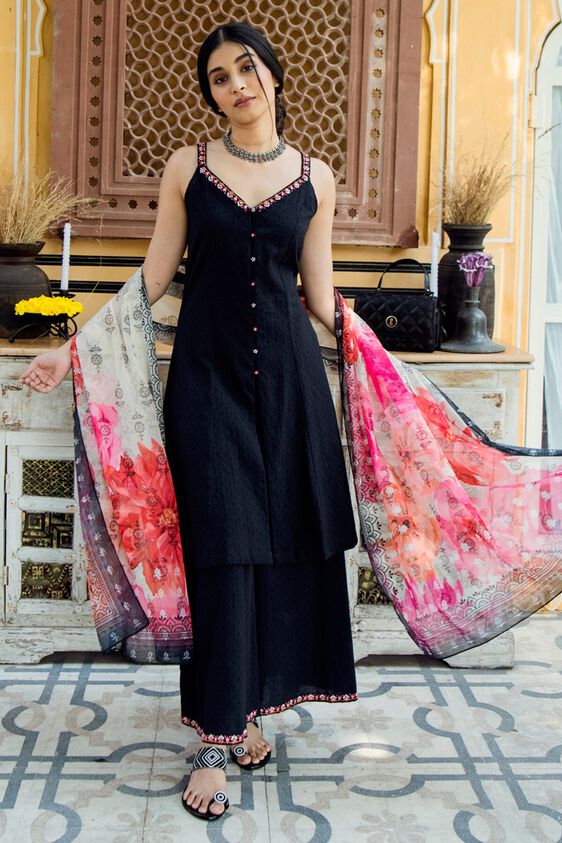 One of the most well-known producers of Indian ethnic clothing, Global Desi, was established in 1995. It is one of India's top manufacturers of women's clothes. The company respects Indian tradition and culture while incorporating western fashion. The brand is worth buying because of its vivid colours and boho-chic designs with a "desi" flair.
5. SANGRIA BEST LADIES SUIT BRANDS IN INDIA
Sangria is at the top of our list due to its enormous assortment of designer salwar suits. Everyone attending the event must bring their collection. This business offers fashionable women's designer suit styles for sale. People will take note if you wear a salwar kameez to work, class, or even simply informal activities. Beware of their many, well-designed versions.
6. MELANGE BEST LADIES SUIT BRANDS IN INDIA
Professional women may appear stylish in melange suits, and I admire their choice of suitis with quarter sleeves. They offer gorgeous high-low embroidered variations that are absolutely worth buying. One of the best ladies suit brands in India. You should have this brand in your wardrobe.
7. AURELIA BEST LADIES SUIT BRANDS IN INDIA
The low costs and premium materials of the Indian clothing line Aurelia have earned them widespread acclaim. Here, a variety of traditional and ethnic kurtis are available along with other women's clothes.
8. LIBAS BEST LADIES SUIT BRANDS IN INDIA
In India, Libas is a well-known brand. The color and design have a big influence on customers' opinions of this brand. Try on kurtis and suits that are short or long, finely decorated or basic. They are the perfect finishing touch for the framework because of the stitching and fabric.
9. RANGRITI BEST LADIES SUIT BRANDS IN INDIA
Every woman likes to have a wide selection of kurtis in her ethnic wardrobe. Do you have the same requirements as I do? If so, choosing the Rangriti brand will allow you to finish your search. Rangriti enriches you and never goes out of style, unlike other brands.
10. W FOR WOMAN BEST LADIES SUIT BRANDS IN INDIA
This is without a doubt the best women's clothing brand, having been named "The Most Admired Women's Indian Wear 2015." They design fashionable attire for affluent women. You will look gorgeous whether you choose the W brand for formal occasions, casual outings, or travel accessories.
11. WESTSIDE BEST LADIES SUIT BRANDS IN INDIA
The Westside retail division of the Tata Group was started in 1998. Under one roof, one may get both traditional dress for festivals and cocktail attire for after-hours activities. In addition to branded apparel, shoes, and accessories for men, women, and children,.
12. JANASYA BEST LADIES SUIT BRANDS IN INDIA
Janasya apparel is manufactured in India. Thread Bucket Studio LLP, an organization established in 2014, is the owner of Janasya. The company manufactures, exports, supplies, and wholesales women's ethnic clothes. Janasya's products are highly acclaimed and sought after due to their patterns, designs, textures, and brightness.
13. MAHAVEER FASHIONS BEST LADIES SUIT BRANDS IN INDIA
Mahaveer Fashions specializes in women's salwar suits, which come in a variety of styles, including designer suits, anarkali outfits, fancy printed suits, casual suits, and more. The brand was formed with the purpose of offering a diverse range of suit lines, has grown to become one of the sector's top suit makers and exporters.
14. GLOBUS BEST LADIES SUIT BRANDS IN INDIA
Globus is a Mumbai-based retail garment company that specializes in both men's and women's fashion. You will surely learn about worldwide fashion if we focus on the store's collections. You may enjoy western inventions with a desi twist by purchasing from India's number one apparel brand.
15. SOCH BEST LADIES SUIT BRANDS IN INDIA
Soch is another company that sells stylish kurtis. This store provides eye-catching kurtis that may be worn to college, business, or even casual events. For a magnificent finishing touch, check out their high-low, straight-cut, and embroidered work kurtis. One of the best ladies suit brands in India.
16. MADAME BEST LADIES SUIT BRANDS IN INDIA
The sale of electronic things is referred to as "electronic commerce." Madame has 64 locations in India, offering the best shopping experience for young people, girls, ladies, and women. One of the best ladies suit brands in India. You should have this brand in your wardrobe.
17. RITU KUMAR BEST LADIES SUIT BRANDS IN INDIA
In our glamour industry, this is a well-known name. The Ritu Kumar brand is distinctive and appealing, highlighting women's intrinsic attractiveness. This company sells ethnic attire that is not only distinctive but also stylish. Fusion clothing is available in a variety of patterns and styles, each with its own seasonal mood.
18. VARANGA BEST LADIES SUIT BRANDS IN INDIA
Traditional apparel is given new life by an Indian company named Varanga by providing fashionable goods for young women. For women's fashion requirements, kurtis, trousers, palazzos, suits, bottomwear, topwear, sarees, and other products are provided. Each item is designed to be comfortable for you and has a range of uses.
19. SAHIBA BEST LADIES SUIT BRANDS IN INDIA
Sahiba, a 35-year veteran of the business, battles for market dominance in the textile industry while also meeting the growing demands of the garment and fashion industries. One of India's forerunners in the creation of textiles is the Sahiba Group, which specializes in cutting-edge textile design.
20. BOMBAY SELECTION BEST LADIES SUIT BRANDS IN INDIA
Bombay Selection is a well-known firm that specializes in traditional and wedding attire. Customers are attracted to it mostly because of the opulent and brilliant colors it utilizes to symbolize its origins. Your wedding attire and daily activities may both have been planned in detail. Lehengas, enormous suits, royal attire, Indo-western apparel, and kurtis are just a few of the numerous options.
21. RAIN AND RAINBOWBEST LADIES SUIT BRANDS IN INDIA
If you prefer to wear vibrant ethnic clothing with traditional Rajasthani characteristics, Rain & Rainbow may quickly become your go-to store. Among the brands we've highlighted today, this is one of our top picks. Their entire ethnic wardrobe is heavily influenced by India.
22. ANAVILA BEST LADIES SUIT BRANDS IN INDIA
The Indian clothing company Anavila produces soft-colored clothes for women. The firm is mostly known for its sarees and other ethnic clothes from India. Both formal and informal settings call for attire. For those of us who like simpler clothing, Anavila is the perfect saviour.
23. OOMPH BEST LADIES SUIT BRANDS IN INDIA
They provide a new assortment of women's salwar suits each month. Designs will satisfy your demands, and you'll look your best. Whether you're looking for unstitched salwar suit material, designer anarkali salwar kameez, designer women's salwar kameez, designer Indian salwar kameez, or chudidar material They typically embellish their salwar suits with stunning, vividly colored needlework.
24. KIAASA BEST LADIES SUIT BRANDS IN INDIA
Women consider suits, which are really elegant apparel, to be traditional. Now Kiaasa shows up on the scene. Kiaasa is one of the women's ethnic wear retail companies in India that has grown the quickest due to its flawless merging of traditional Indian style with a modern touch.
25. AKS BEST LADIES SUIT BRANDS IN INDIA
There is an alternative company called Aks that sells traditional Indian apparel with a contemporary twist. On each and every kurta and anarkali they offer, they are quite clear about it. You'll appreciate their chic kurtas, which have floral prints and asymmetrical forms and are available in A-line, straight, collared, and high-low versions.
26. QUIRK BOX BEST LADIES SUIT BRANDS IN INDIA
the cutting-edge creations of well-known artist Jayesh Sachdev. We'll be looking forward to this firm the most this year because of the really unique and colorful apparel. We don't usually see the designs from Quirk Box in shops or other establishments.
27. ETHNIC JUNCTION BEST LADIES SUIT BRANDS IN INDIA
Ethnic Junction, an Indian manufacturer of unstitched salwar suits, is growing swiftly. They currently rank among India's top designers of salwar suits and salwar kameez. They are present and well-known for producing high-quality Hit Pakistani Concept Dress Material. One of the best ladies suit brands in India.
28. ECO CLOTHING INDIA BEST LADIES SUIT BRANDS IN INDIA
High-quality, hand-stitched Indian traditional apparel is the main emphasis of Eco Apparel India, an Indian sustainable fashion business. This business needs no introduction when it comes to hand-printed and hand-embroidered things made from chemical-free natural organic materials and having received an international organic certification.
29. RANGMANCH BEST LADIES SUIT BRANDS IN INDIA
One of the largest fashion and lifestyle shops in India, Pantaloons, has presented its own collections to honor Indian cultural customs. Just a few of their unusual ethnic wear brands are Rangmanch's mix-and-match line, Akkriti's fusion clothing, and Trishaa's event dress.
30. TRUE BROWNS BEST LADIES SUIT BRANDS IN INDIA
The trueBrowns team spent a lot of time interviewing 300 women with various body types in order to provide you with the greatest suit alternatives. They also tried on a variety of clothes in sizes 2XS to 6XL. The event is over. Simply go to the website and start adding products to your cart. One of the beat ladies suit brands in India.
CONCLUSION
Simply put, suits are the classic piece of women's clothing that can be worn for any occasion. Which do you select? Look at the list of prominent companies in the phrase above that handle a variety of demands. This article provided detailed analyses of the 30 best ladies suit brands in India, as well as all of the information you would need to select your favorite brand.