In 2018, Priyanya Chopra, also known as PeeCee in the media and business world, and well-known American musician Nick Jonas wed in Jodhpur. In order to respect one another's customs, they were married using separate Hindu and Christian ceremonies. While getting married as Christians initially and then as Hindus subsequently, they put on several celebrations for their business associates in Delhi and Mumbai. Here, we will see priyanka chopra wedding jewellery in more detail and demonstrate extra sparkling accents for the various occasions.
When you have a demanding work to handle on both sides of the globe, a well-chosen collection of traditional jewellery is not only useful, but it is also important. Ask multi-hyphenate Priyanka Chopra, a frequent traveler with the remarkable capacity to deliver attractive appearances across cultures. Priyanka Chopra shone throughout the wedding festivities, and the gorgeous jewellery she wore to each function was simply too lovely to ignore.
Priyanka Chopra shone throughout the wedding festivities, and the gorgeous jewellery she wore to each function was simply too lovely to ignore. The actress continues to be in style constantly for a number of reasons, including the way she accessorized her wedding attire to give the already gorgeous bride a bit extra shine and sparkle.
ROKA CEREMONY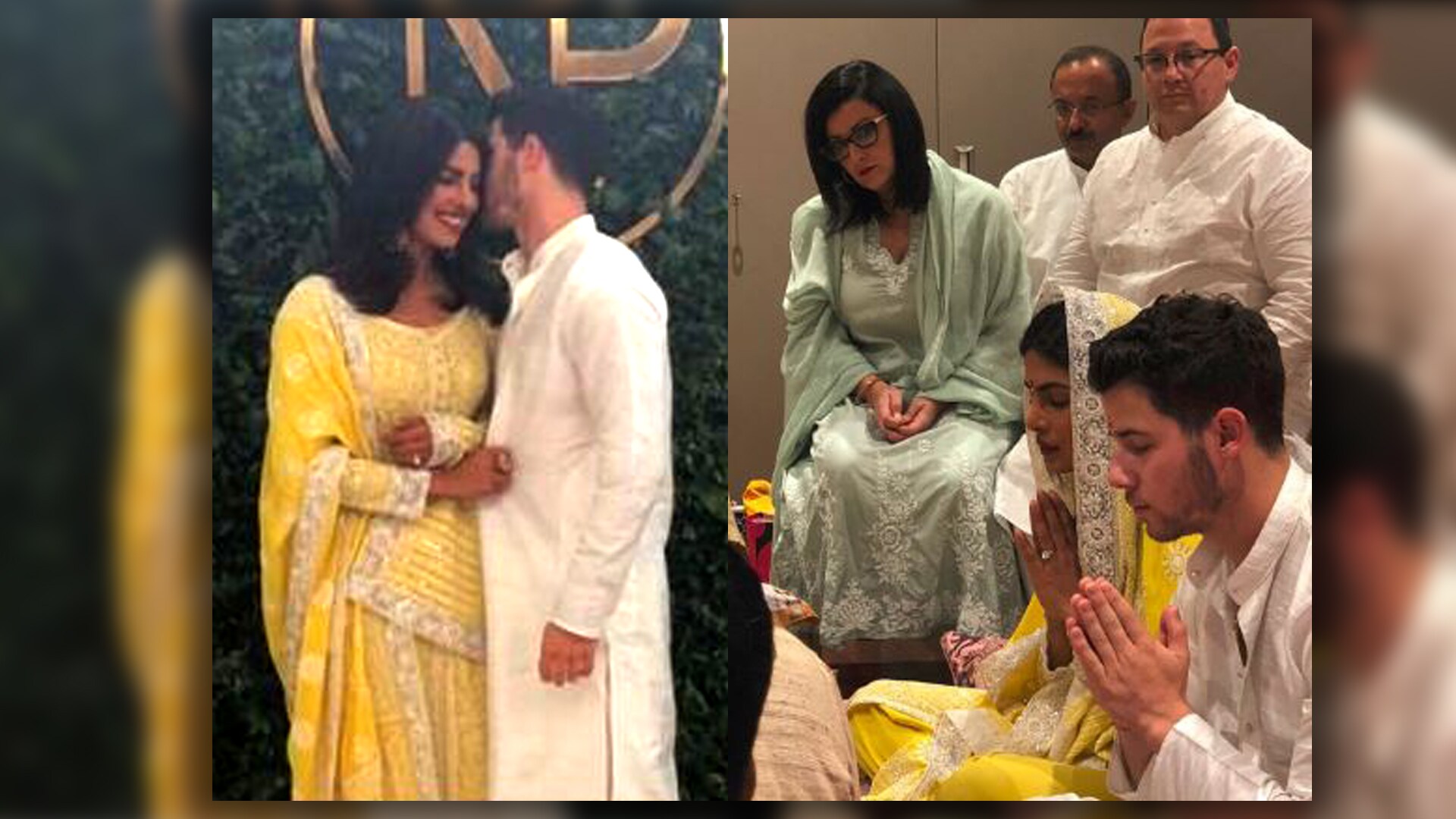 A private roka ceremony marked the start of the celebrations, and the focus of attention stood out among the crowd in a lemon-yellow chikankari dress. The brilliant Tiffany & Co. diamond that Jonas used to pop the proposal to her and the gold chandbali earrings added to the outfit's upbeat vibe.
MEHENDI CEREMONY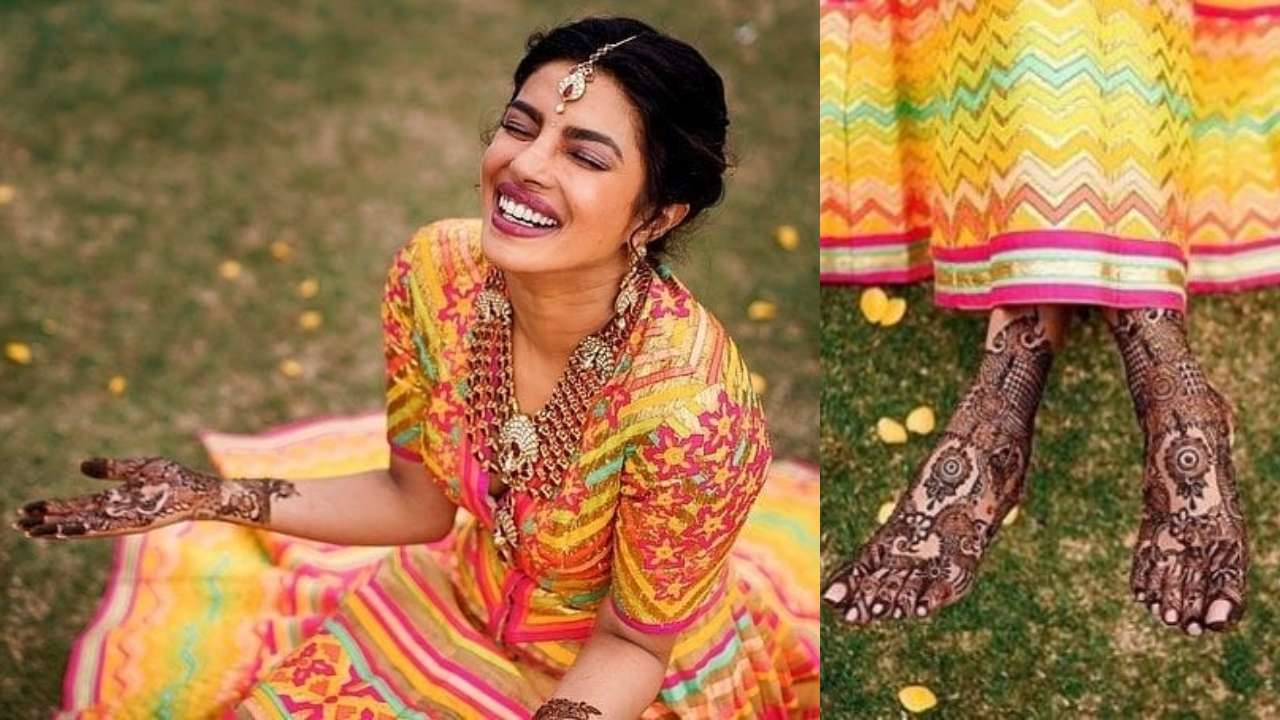 PC is wearing colourful, appealing traditional clothing. Don't overlook her peacock-inspired jewellery, though. The beautiful bride was also gifted a maang tikka, matching drop earrings, and a stunning tiered necklace by the designers. The pieces were created by Saboo using an old set comprised of the finest rubies gathered over many years.
HALDI CEREMONY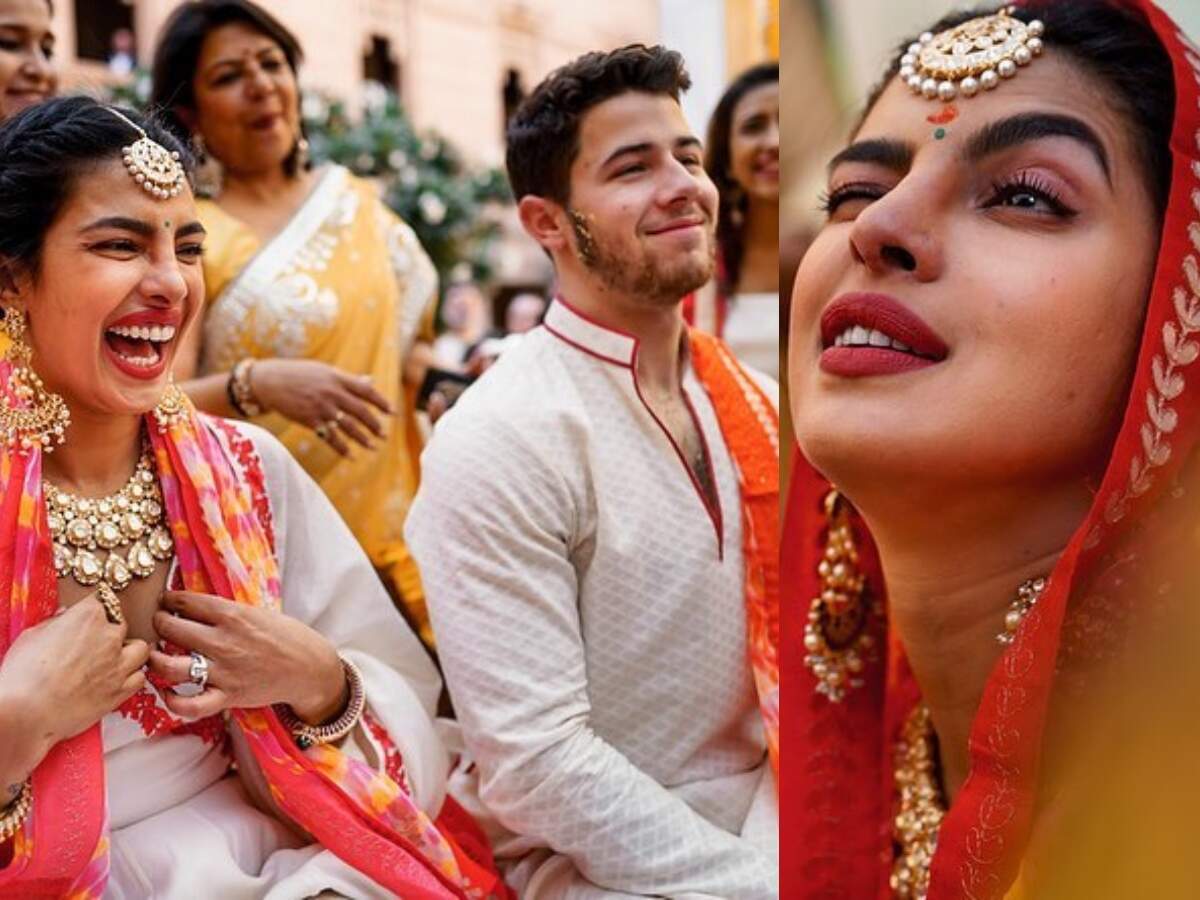 The recently engaged couple dressed simply in white and crimson for the event. She indulged her passion for diamonds with a cascading choker, earrings, maaang tikka, and bangles during the haldi ceremony before pulling a chameleon during the Hindu wedding rite.
HINDU WEDDING
In addition to her red Sabyasachi lehenga, Priyanka is also wearing a Maang tikka, a slave bracelet, a huge ear stud, an uncut diamond necklace, and other pieces of jewellery. She chose the magnificent piece from Sabyasachi Jewellery for the momentous occasion, set in 22-carats gold with uncut diamonds, emeralds, and Japanese cultured pearls. The matching necklace was made of 18-karat white gold and included pear-shaped diamonds totaling 6.07 carats and 84.5 carats in total. The ensemble also includes a Mrinalini Chandra-designed kalire, a 16-carat maang tikka, a diamond nose ring, and a haath phool.
WESTERN CEREMONY
The Western ceremony took place on December 1st, 2018. Ashoka-cut diamonds totaling 3.9 carats are put in an east-west setting on the actress' platinum wedding band. Nick's modest 18-carats yellow gold ring was similarly fashioned by Chopard. Priyanka's wedding band came from Chopard's Haute Joaillerie Collection. Ashoka-cut diamonds weighing 3.90 carats are set in a platinum frame.